I don't know if you are like us, but the family's budget has tightened. I can't afford a trip to the craft store, but I still need to craft for my sanity. Lucky for me, I have found some cool ideas for adult crafts from waste materials.
One of the reasons I'm so passionate about upcycling is that I hate waste! I'm reluctant to throw away lots of household rubbish/garbage. I'm always looking for new ways to repurpose waste materials.
Crafting is cheap therapy. You can make many amazing things from discarded household waste with a few basic crafting essentials, such as adhesive and paint.
A visit to the craft store can be expensive. But looking around, you can find many free crafting materials in your kitchen bin. It saves you some money and is a very eco-friendly green way to craft.
I already have a list of A to Z of upcycling resources and natural resource craft ideas; this post focuses on the rubbish/garbage in your household bin.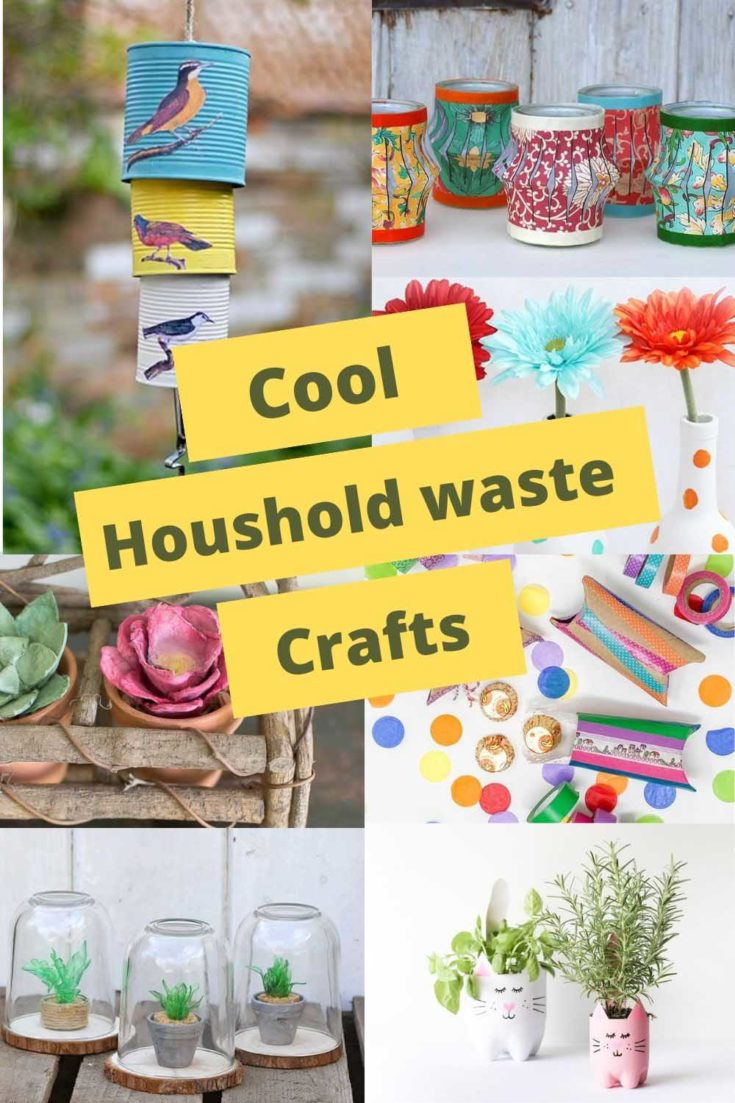 List of Household Waste Materials To Craft With
A list of 20 things you might find in your kitchen bin that can be used as crafting materials. Let me know if you have anything to add to the list.
Tin cans – cans of all sizes and shapes. Check out these Christmas tin cans.
Soda cans – can be cut with scissors
Egg cartons
Cardboard packaging – Check out these repurposed cardboard Christmas crafts.
Cardboard tubes, toilet rolls, gift wrap tubes, and packaging tape rolls
Shoe boxes
Milk and Juice Cartons
Plastic pots and bottles
Wooden and plastic cutlery
Plastic and paper cups
Plastic bags – can be turned into yarn.
Paper bags – from the humble brown paper bag to a designer shop bag.
Newspapers and magazines – For paper mache and rolled papercrafts.
Glass bottles and jars
Candy / sweet wrappers
Eggshells
Bottle caps and bottle tops
Jar lids
Plastic packaging – some grades can be used, like shrink plastic.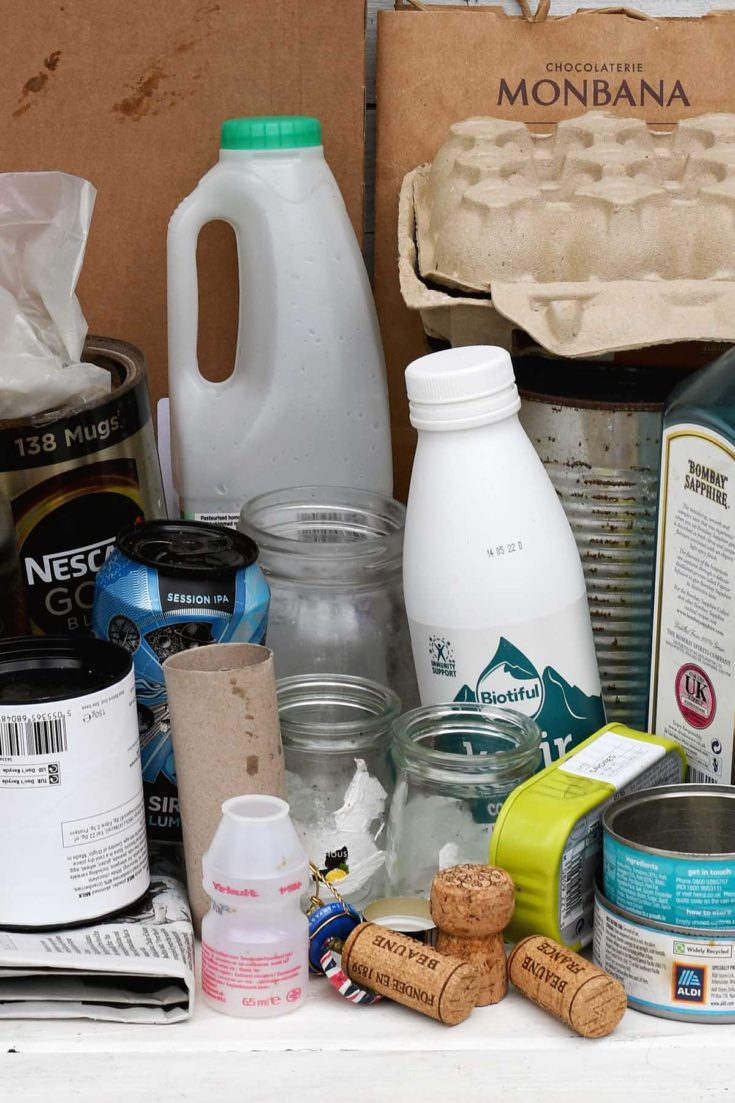 Cool Crafts From Waste Material
No need to spend a fortune at the craft store, there are so many amazing things that you can craft from household waste, such as egg cartons, plastic bottles, cardboard packaging and bottles. It saves you money, but it's very green and eco too!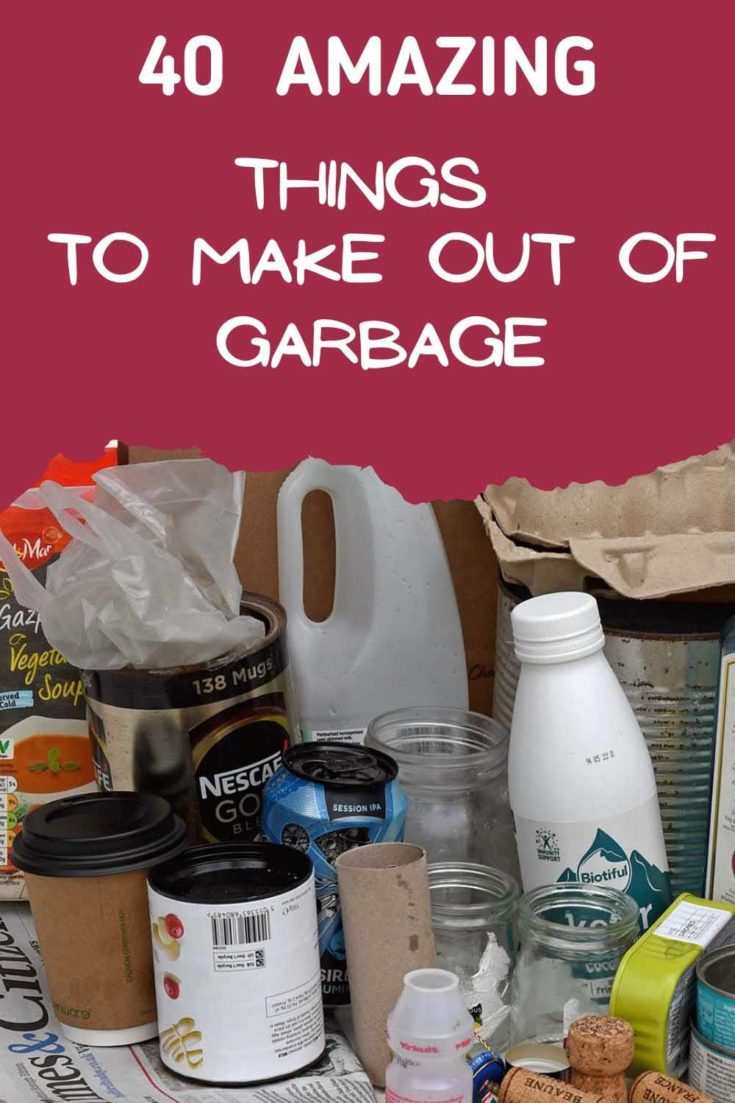 Here you will find many ideas for the different types of crafts where you can use waste materials.
I also have some upcycled Halloween decoration ideas you might want to check out.