Christmas trees are one of my favourite decorations. Every year I make myself at least two Christmas trees. A big upcycled tree to hang my Christmas ornaments from and smaller DIY tabletop Christmas trees for the mantle or dining table.
I really enjoy making the little tabletop Christmas trees and often make a whole forest of them. Some of the really cute ones I display all year round, such as my embroidered Scandi felt forest and my sweater felt Christmas trees.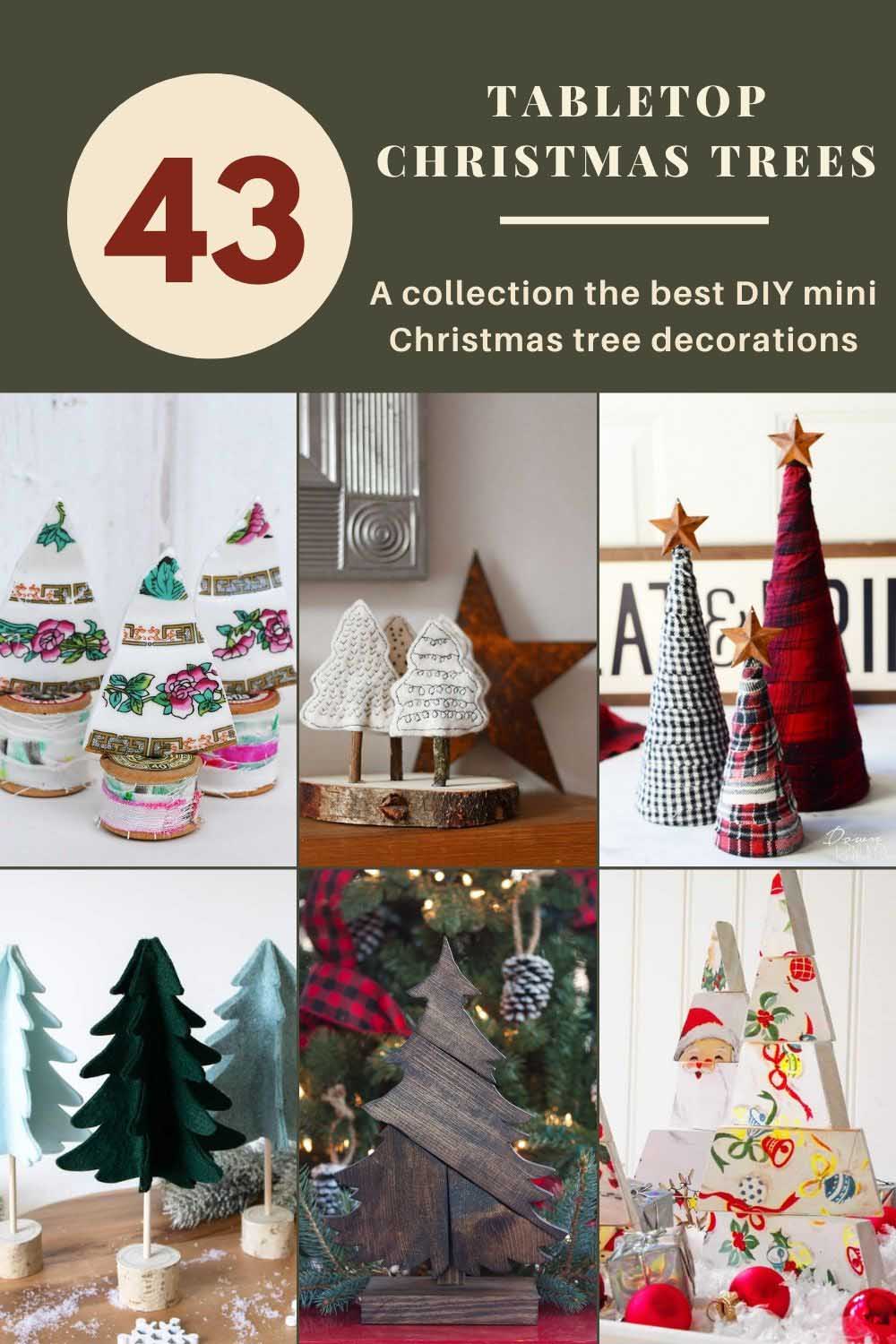 What to Use To Make DIY Tabletop Christmas Trees
Many of the mini Christmas trees I make myself are from upcycled materials such as my favourite scrap wood, denim, old fabrics and old maps. There is something satisfying about upcycling everyday stuff around you into a beautiful Christmas decoration.
By using upcycled materials for your crafted tabletop trees you can also feel a little smug, that you are being environmentally friendly. As well as saving money too!
Most of the DIY tabletop Christmas trees start off with a basic cone shape. Some crafters buy these already made in cardboard or polystyrene from their local craft shop. But it's just as easy to make your own out of old cardboard packaging.
To make a cardboard cone all you need is a quarter of a circle of card. The cardboard bases you get with frozen pizzas are perfect for this.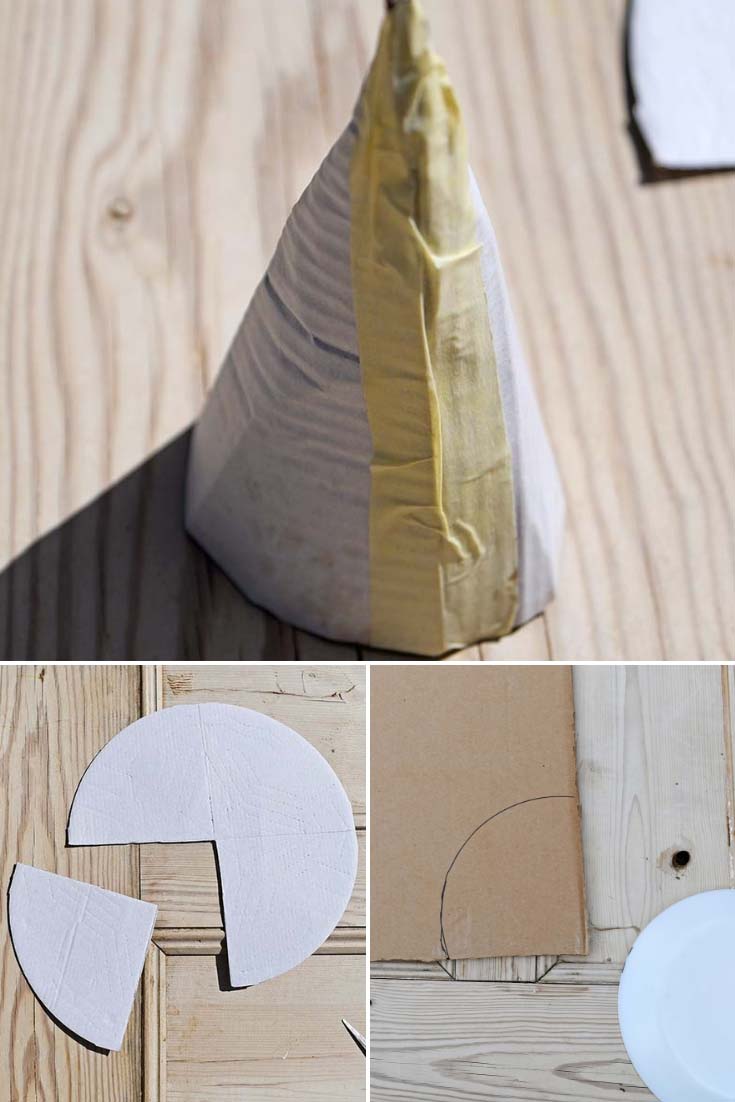 Other natural and free resources can be used for the trunks of the tabletop trees, such as small twigs, wine corks and wood slices for the base.
The collection of DIY tabletop trees below use a range of upcycled materials, including, old books, buttons, sea glass, pebbles, scrap fabric, paint swatches, glass, twine and even cereal boxes. There is even a collection of mini trees made from one old China plate.
Hopefully, you will find a tabletop Christmas tree idea that will inspire you to make your own.
If you like big upcycled and crafted Christmas trees as well as these cute mini ones. Then you might want to check out these ones on Pillarboxblue, rustic lampshade Christmas tree, branch Christmas tree and wood slice tree.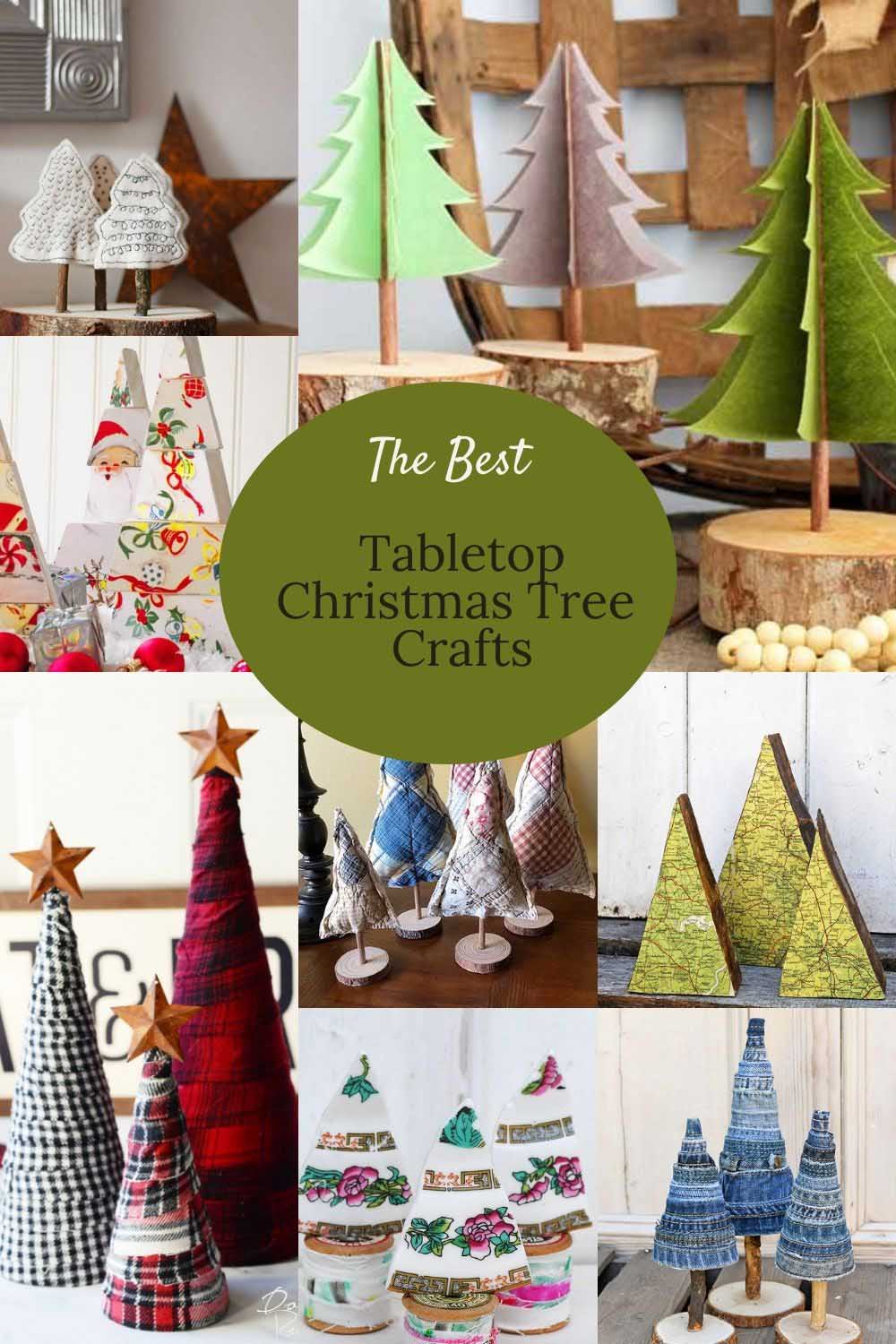 I also have a fantastic collection of upcycled alternative Christmas trees, that are large enough to hang decorations on and too big for the tabletop.
I have a great tutorial on how to paint a Christmas tree, it is a lot easier than you think!