Decorate Your Home With A Vintage Map Heart Garland
This vintage map heart garland is basically an update of the repurposed map decorations I made for my home over Christmas.
I can't get enough of decorating my home with vintage maps. I thought it would be fun to make a heart garland out of old maps for Valentine's day.
Valentine's day is a special day in our home. Not because we are soppy romantics. I don't really go in for all the going out for a romantic meal etc. I know I've already mentioned it (sorry) with my "Heart String Lights" but it is actually my Birthday then. So it's kind of fun to have a few decorations around. And this year it's a milestone birthday! I won't tell you which one but you can probably work it out.
Another great reason for making this map heart garland was that it enabled me to play with one of my Christmas presents, an extra large heart punch. I just need to think of a few more things to make with it.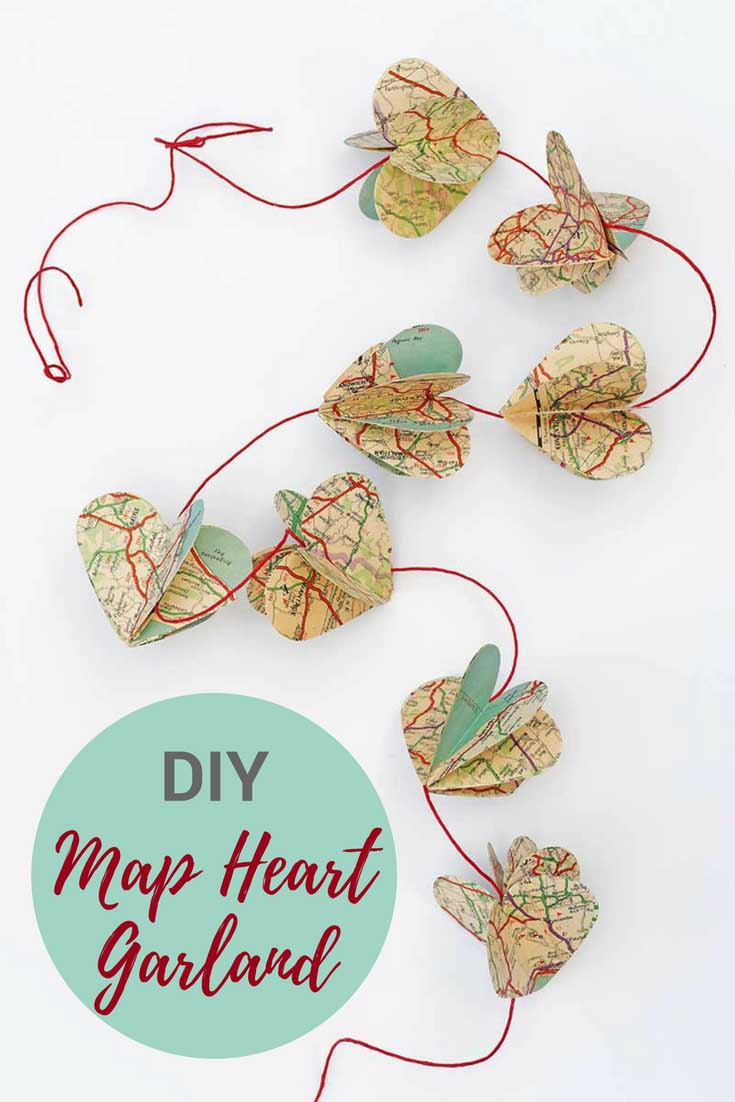 This post contains Amazon affiliate links for your convenience. Click here to see my disclosure policy.
What you need to make a Map Heart Garland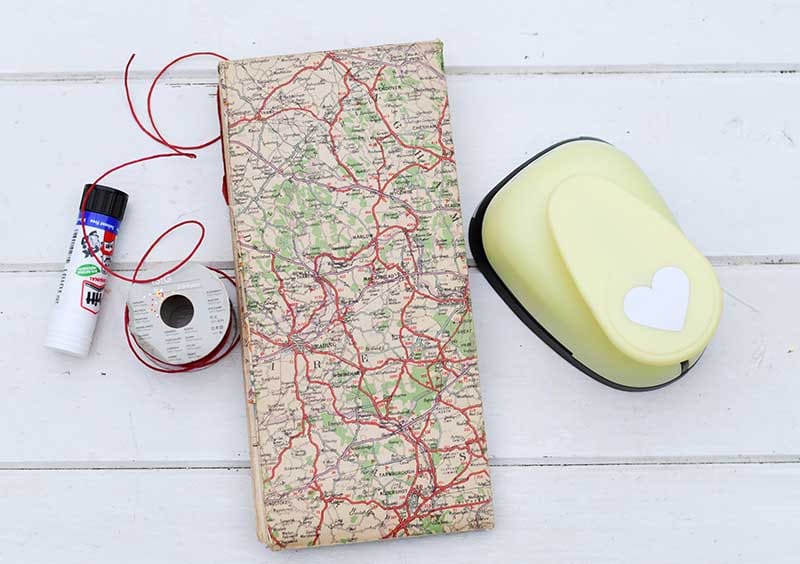 How to Make A Heart Garland
The heart punch is what makes this craft so easy. You could, of course, cut out individual hearts by hand but that would take forever and it would be hard to get them all exactly the same. Punch out lots of heart shapes from your vintage map. You will need six for each map ornament and then multiply that by how long you want the heart garland to be.




First, fold the map hearts in half. If your maps are only printed on one side make sure the print is on the inside of the folded heart shapes.
Using the glue stick, cover the outside half of one heart and stick it the outside heart of another. Carry on until all six folded hearts are stacked on top of one another.
Next, open out the 3d map heart, and cover both end bits in glue. Before gluing the 2 ends together place the red twine in the middle.

Carry on sticking all the map hearts to the twine. Making sure they are evenly spaced.
It really is that simple! I've made two one for the kitchen and another for the mantle in the living room.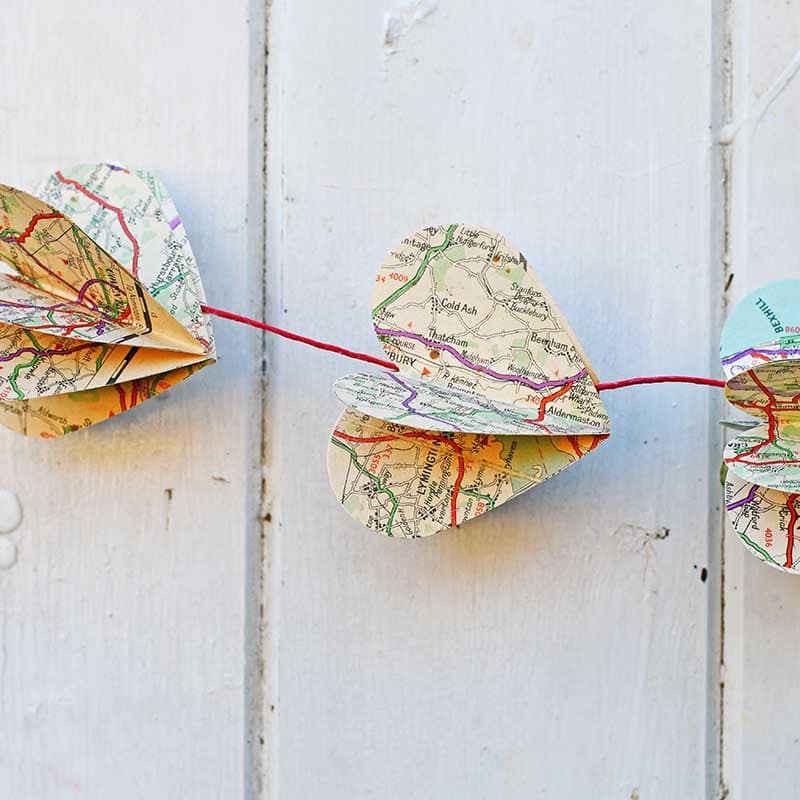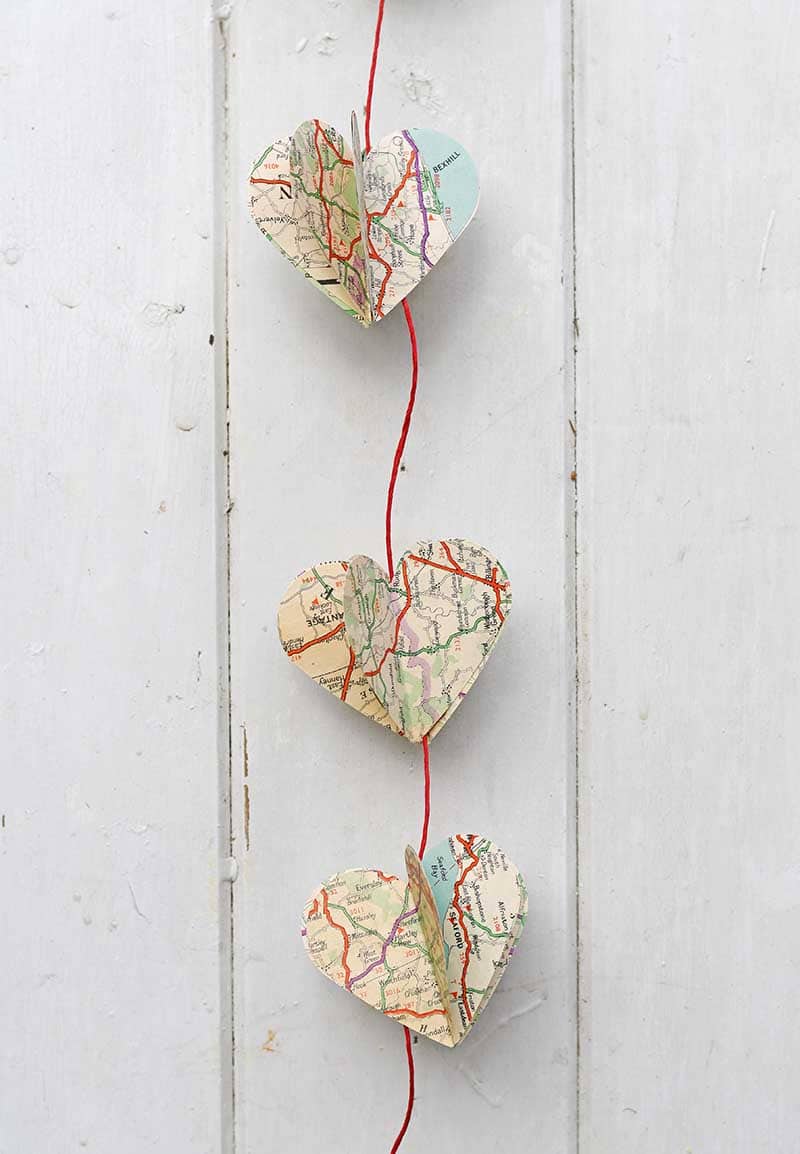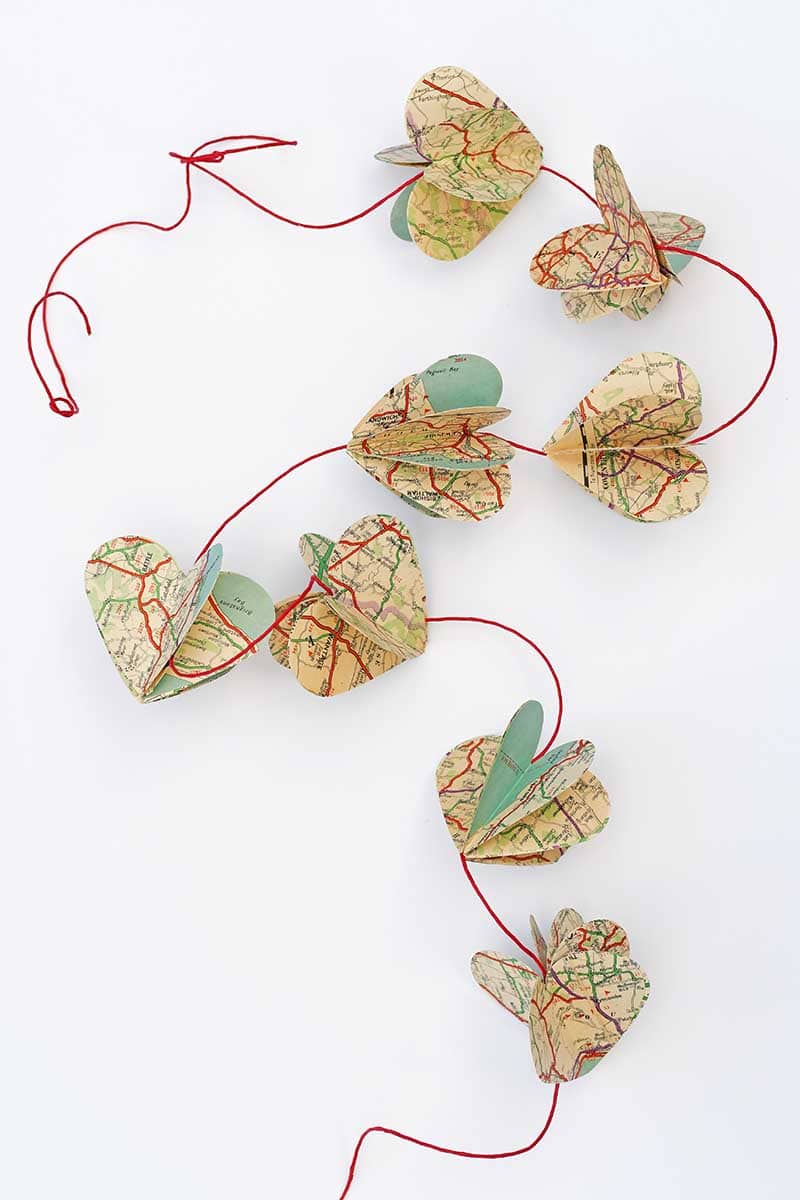 If you love vintage maps as much as I do you should check out all my other map crafts and diys.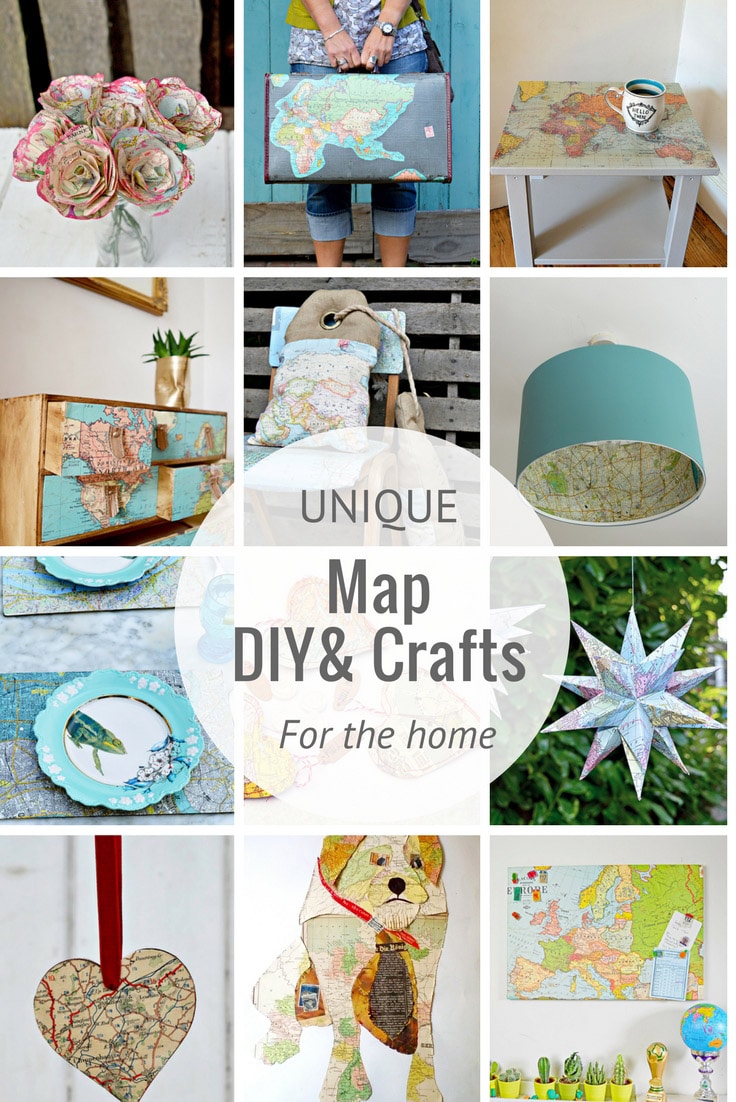 How about framing a personalized map heart as Valentine's gift?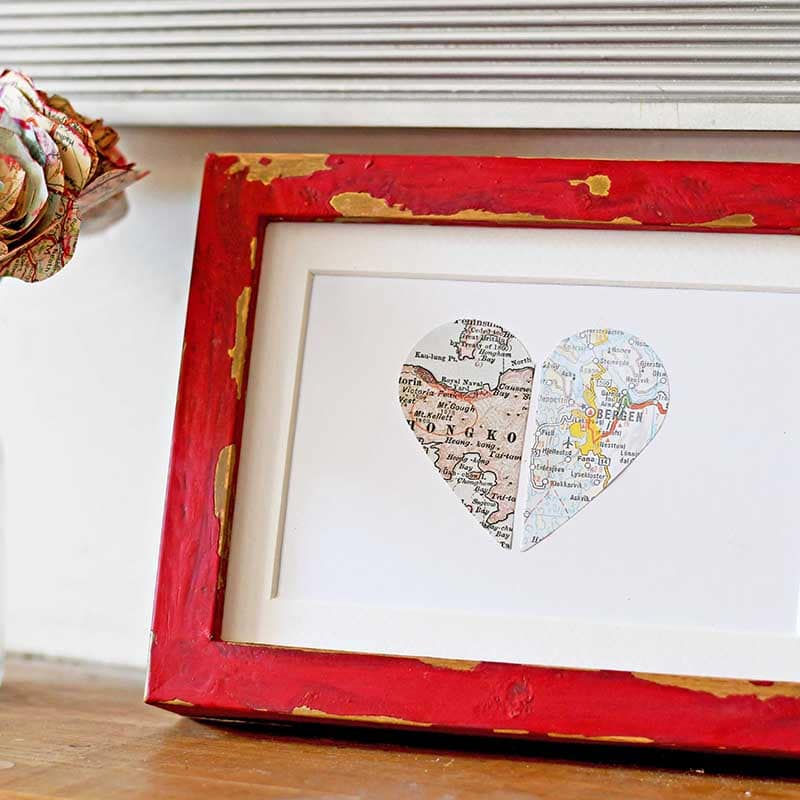 You might want to check out these pinecone flower heart decorations too!