Creative Ideas For Fall Acorn Wreaths and Garlands
There are many acorn trees on my daily walk and come Autumn the ground is littered with the little acorn husks as the squirrels have eaten all the nuts. I still love to gather the husks and use them for making felt acorns. Which I use for decorations and gift toppers.
Acorns are a perfect for fall decorations they look so sweet and instantly make you think of Autumn. Here I've rounded up some of my favourite acorn wreaths and garlands.
Hopefully, you will find something to inspire you for your fall crafting. Just make sure you gather the acorns before the squirrels nab them all.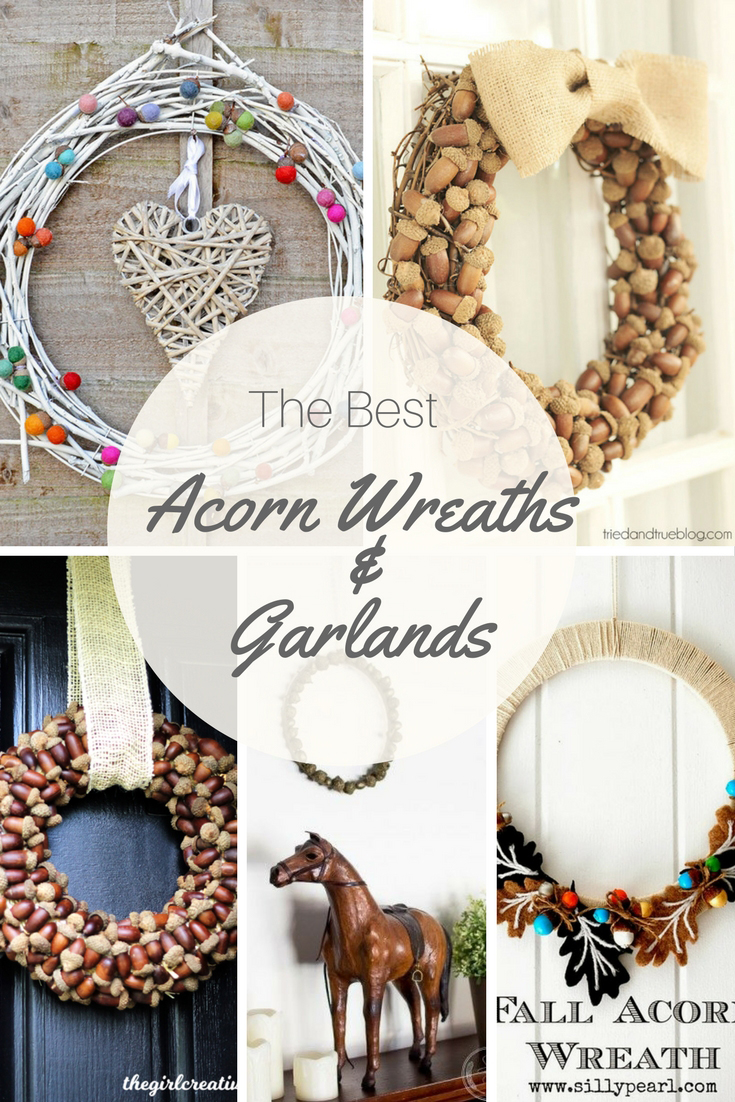 The acorn Wreaths and garlands
1. Felted Acorn Garland – Making it in the Mountains
These tiny felted acorns are really sweet and the colours are lovely.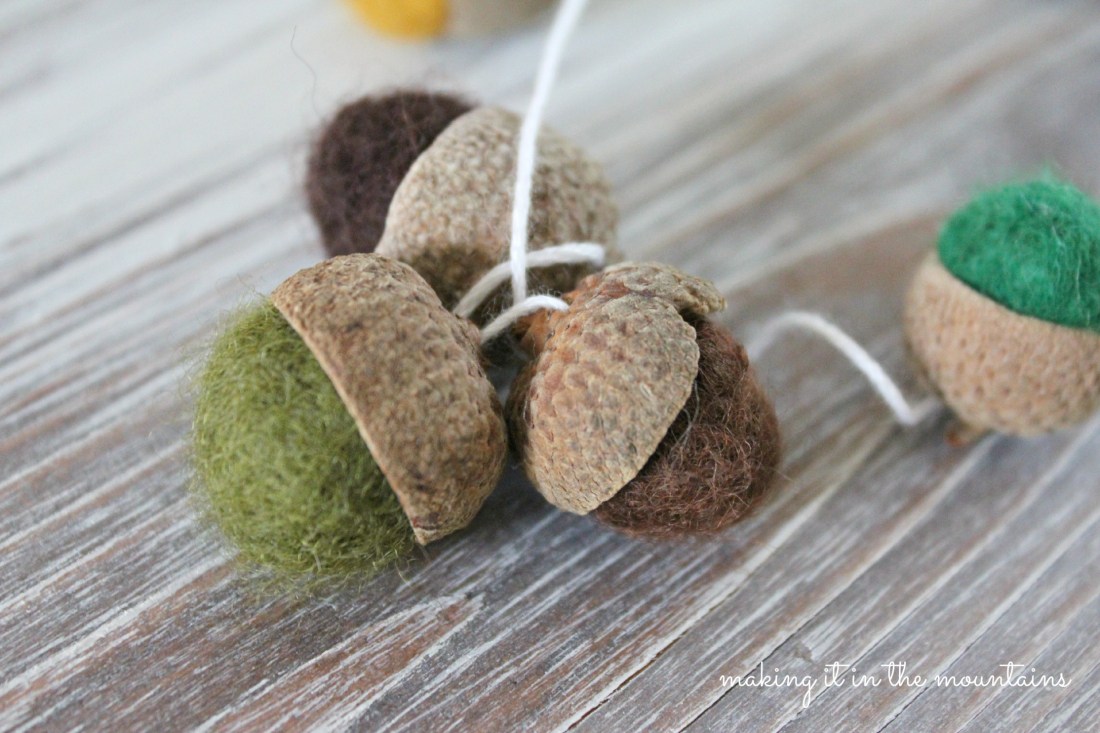 2. DIy Colourful Felted Acorn Wreath – Pillarboxblue
More gorgeous felted acorns but this time in a wreath.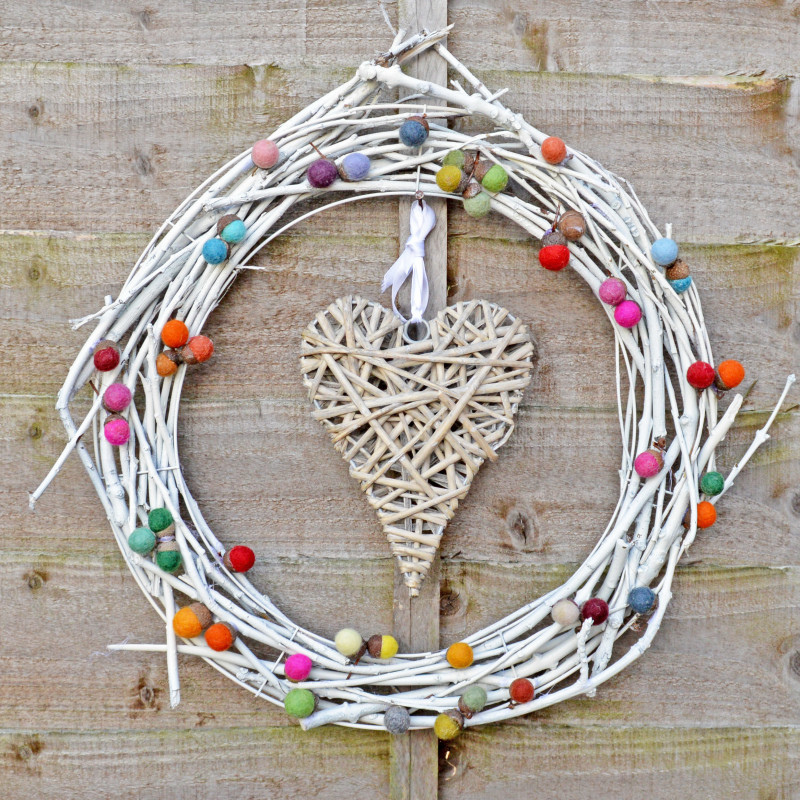 3. Fall Wreath with Acorns – Tried & True
This lovely wreath is made with natural whole acorns and some burlap.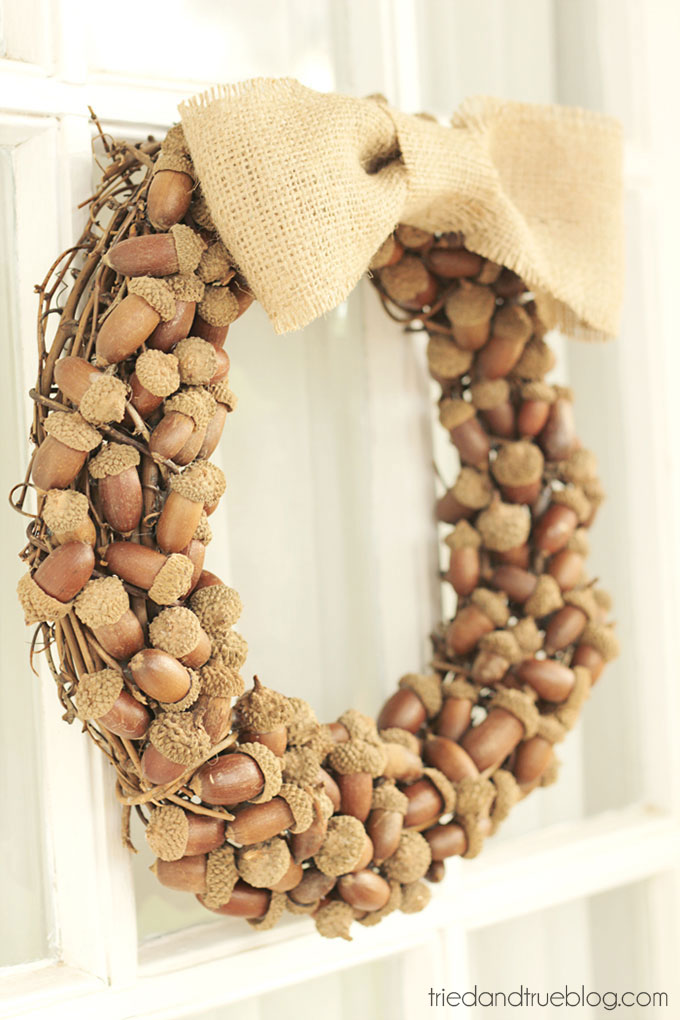 4. Acorn and Driftwood Garland – Table and Hearth
For those of you who love a more rustic style for their fall decor.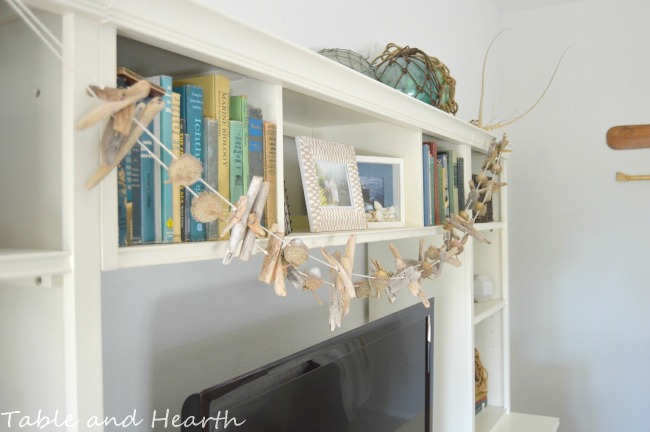 5. Fall Acorn Wreath – Sillypearl
I love the felt acorn leaves on this wreath.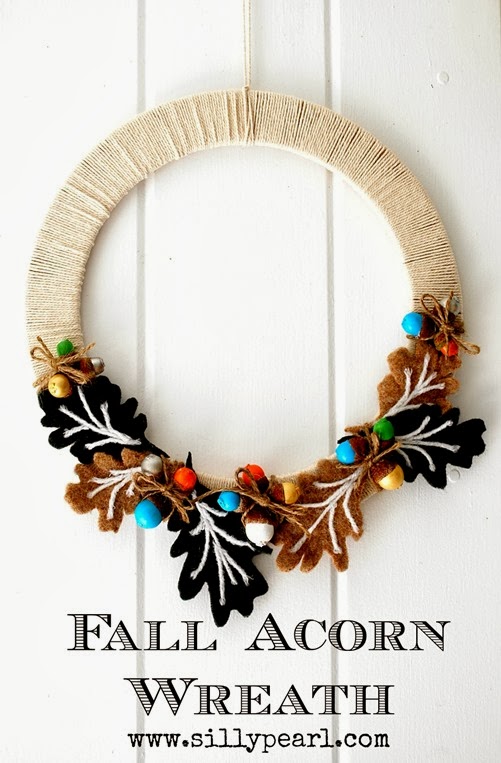 6. DIY Acorn Banner – Twotwentyone
These acorns are acutally made out of book pages and scrap fabric, but they were so lovley I had to include them.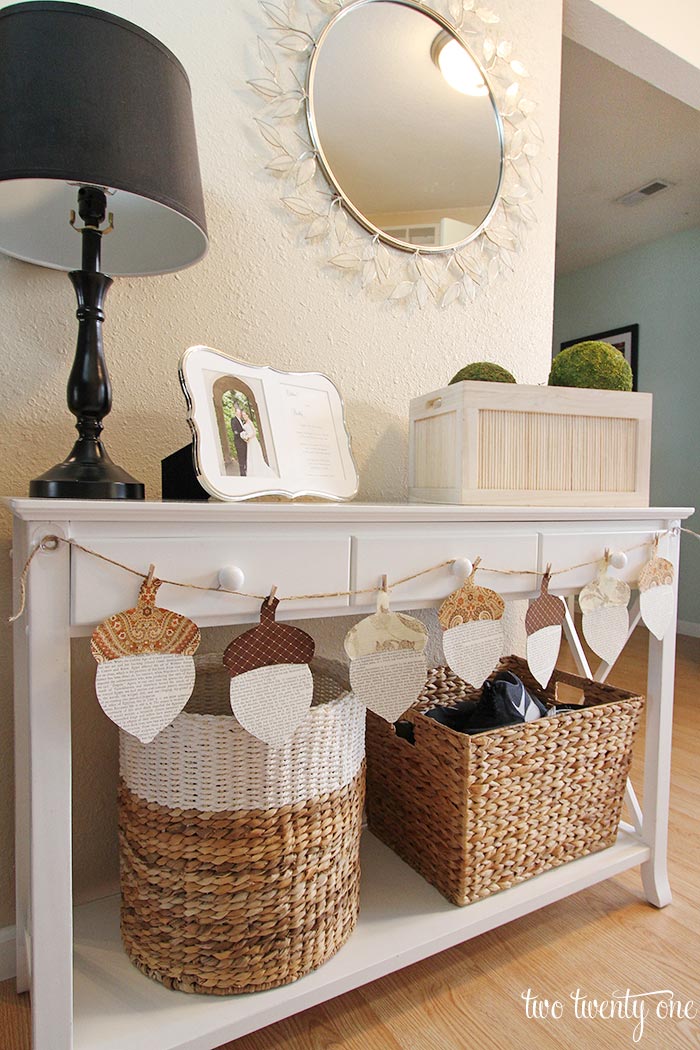 7. DIY Acorn Wreath – The Girl Creative.
Another simple beautiful wreath made from real acorns.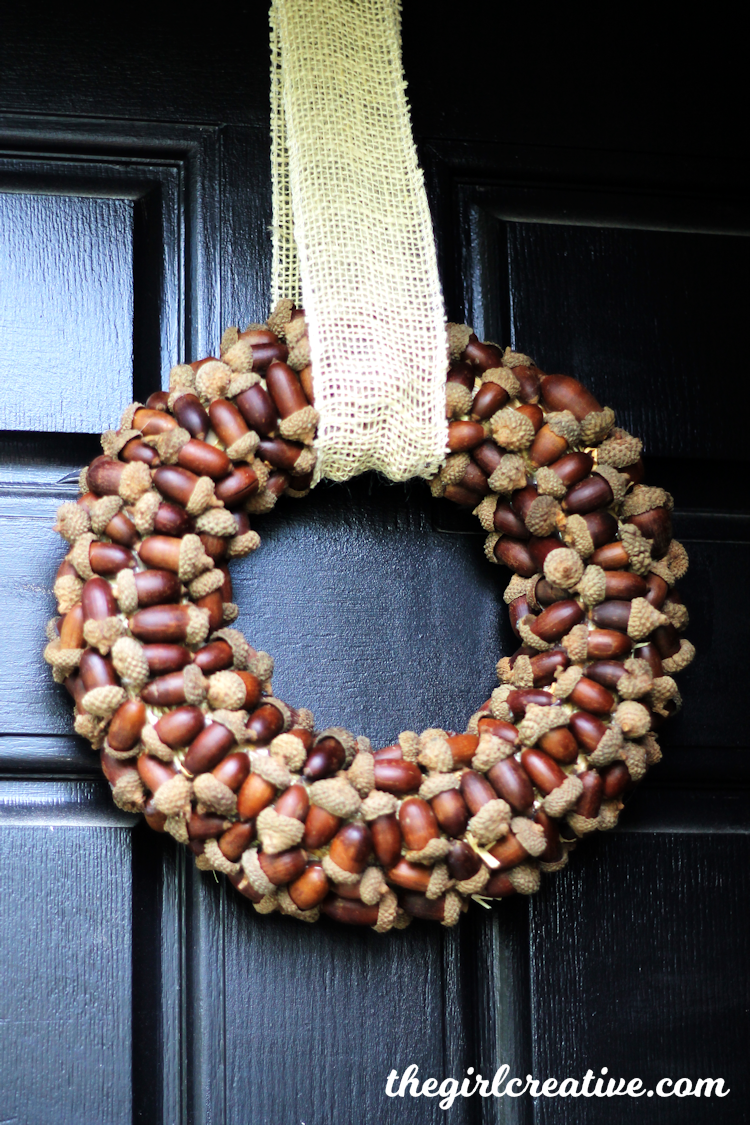 8. Burlap Acorns – Daily DIY Life
Fall decor on a budget with these DIY burlap acorns.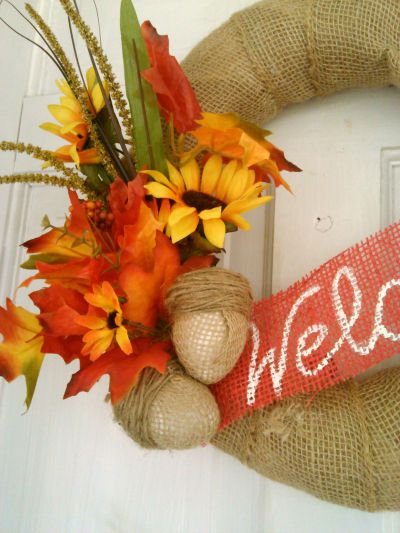 9. Guilded Acorn Wreath – Finding Silver Pennies
This sweet simple acorn wreath is made with an embroidery hoop and metalic paint.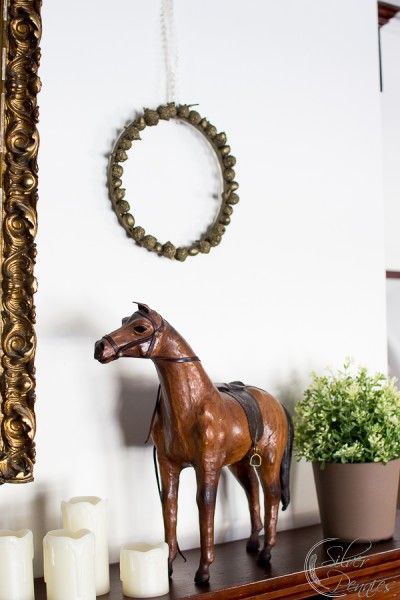 10. Mini Christmas Acorn Wreath
I know I said 9 but I've just made another wreath this time using felted acorns. These wreaths are tiny and more like ornaments to hang from the tree rather than the front door.