AD | This map leaf wreath is in collaboration with Gorilla Glue, but all opinions are my own
As I sat outside the kiosk in my local park the other morning with my usual post-gym coffee, I was mesmerised by the autumn leaves swirling in the wind. This was when I got the idea for this map leaf wreath.
I love to upcycle old road maps; it's an excellent paper to craft with. Some of the old maps are printed on lovely woven linen-like paper. Also, the colours of old road maps are beautiful.
Vintage maps often have the roads marked in red. I've used these in the past to make repurposed map decorations and Christmas crackers. Old maps of more rural areas tend to be green.
Using Old Maps To Make A Lovely Autumn/Fall Wreath
I had quite a few rural green road maps in my stash and thought they would be perfect for a map leaf wreath. Not only was the colour right for the leaves, but all the lines on the vintage maps look like the delicate veins you get on leaves.
The map leaf wreath was straightforward, especially as I used Gorilla Mounting Tape Squares to stick the paper map leaves to the wreath.
As a big fan of oak trees and acorns, I modelled my map leaves on oak tree leaves. I also made some upcycled acorns to compliment the oak map leaves.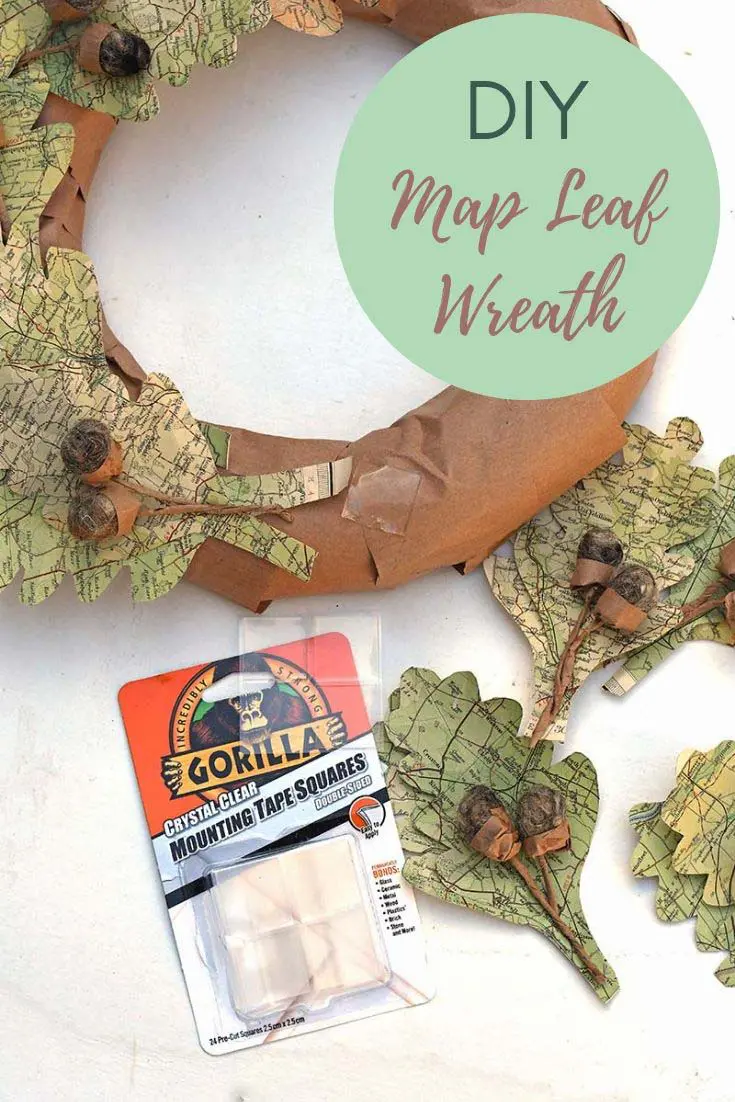 We're a participant in the Amazon Services LLC Associates Program, an affiliate advertising program designed to provide a means for us to earn fees by linking to Amazon.com and affiliated sites. As an Amazon Associate, I earn from qualifying purchases.
What You Need To Make A Map Paper Leaf Wreath
Old road maps – look for ones with lots of green on them. You can generally pick up old maps from charity shops cheaply. I find that elderly relatives are a good source for maps too.
Brown paper or an old brown paper bag.
Felting wool to make felt balls. Don't worry if you don't have any of this; you can buy some small felt balls.
Thin craft wire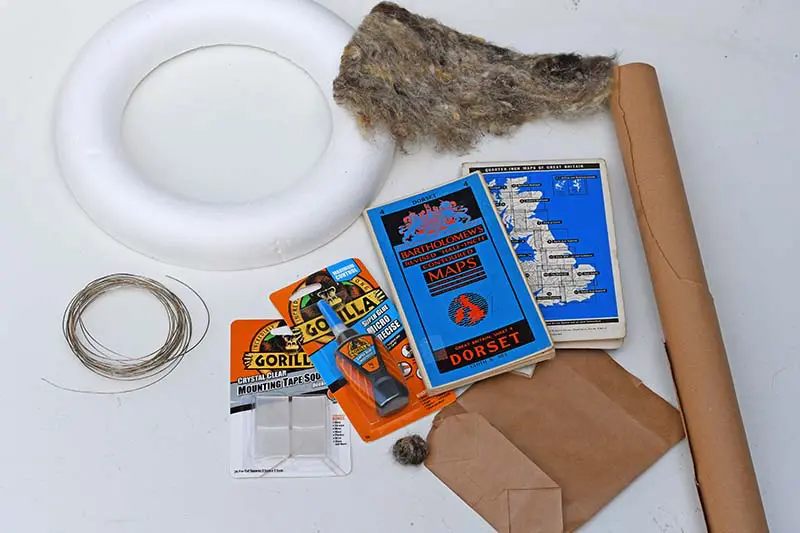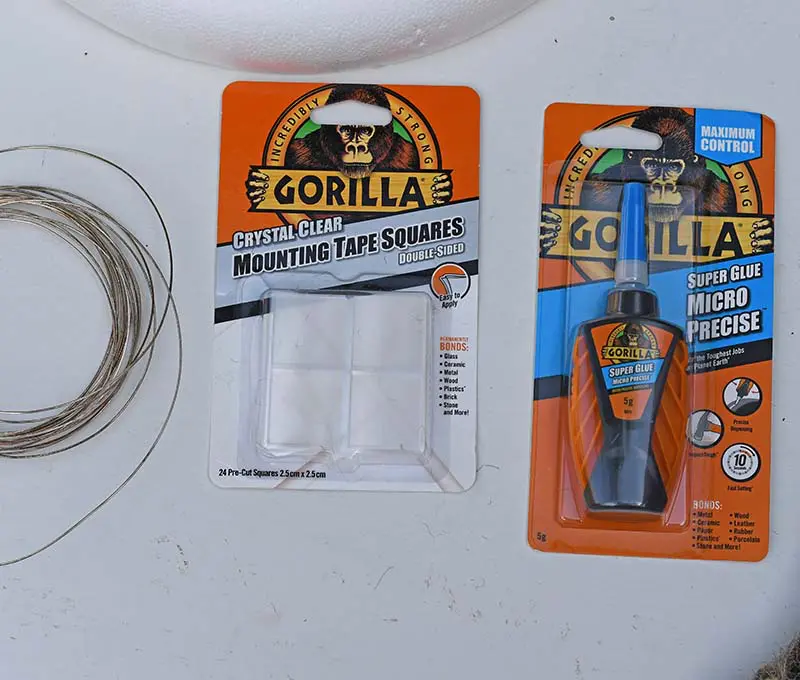 How To Make The Map Leaves and Acorns
Making The Acorns
Step1: If you are using ready-made felt balls, skip this step. First, make the acorn nut. To do this, tear off the wool fleece into small clumps. Soak them briefly in warm, slightly soapy water.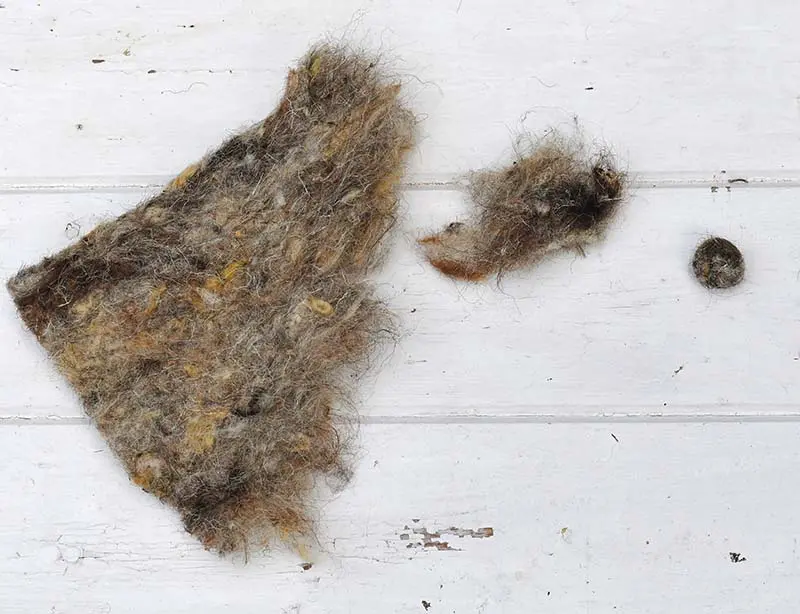 Next, roll the wet clumps of felt in your hands until you get a roundish ball shape. Then leave the felt balls to dry. I made between 14-16 felt balls.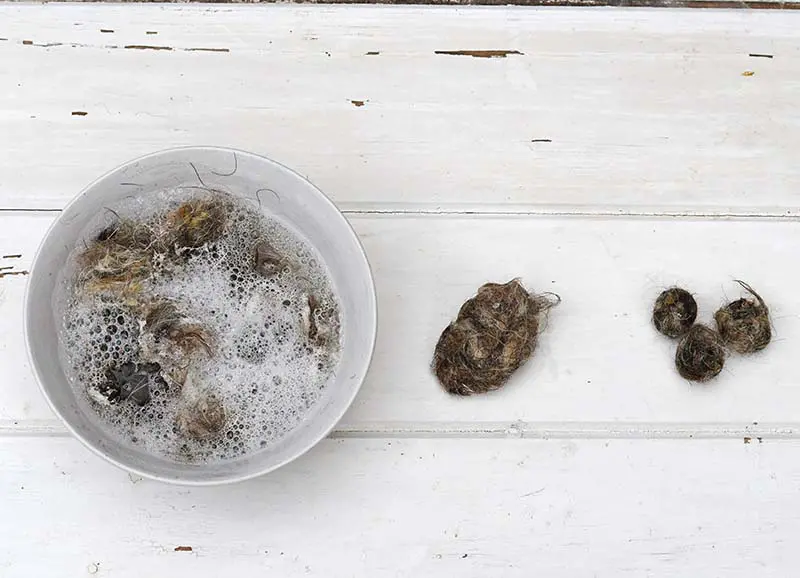 Step 2: Make the stem and the acorn cup out of brown paper. Firstly cut the craft wire into approx 5 cm lengths. Next, cut strips of brown paper about 5 mm wide and 10 cm long. Also, cut out brown paper semi-circles about 5 cm in length.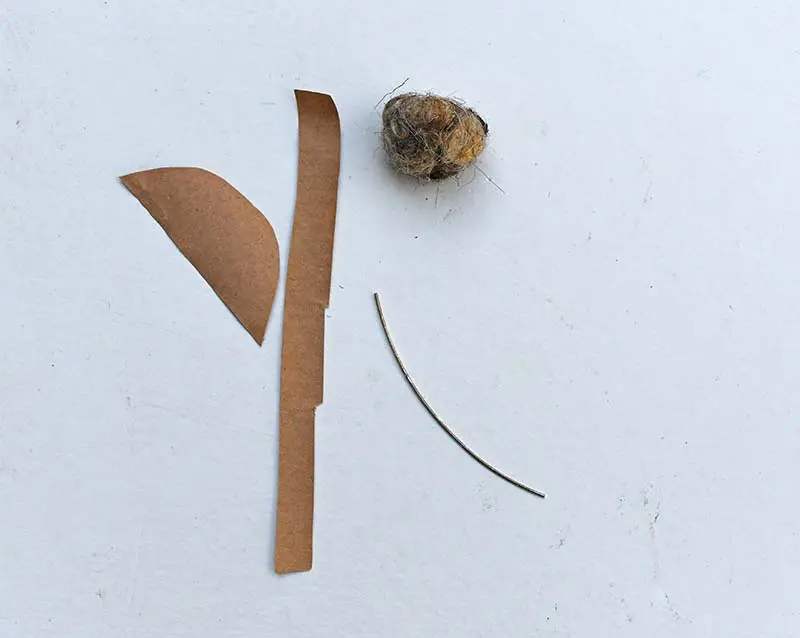 Make the acorn's stem by wrapping the craft wire with a strip of brown paper. Use a drop of Gorilla Super Glue Micro Precise to secure the paper strip at the end. Please hold for 10-45 seconds.
Next, wrap the semi-circle of brown paper around the bottom half of a felt ball and then fold and secure it with another drop of Gorilla Super Glue Micro Precise.
Finish off the acorn by sticking the end of the wire stem into the felt ball.
I used Gorilla Super Glue Micro Precise for making the acorns as I only needed a tiny drop of glue each time. Also, the adhesive is fast drying.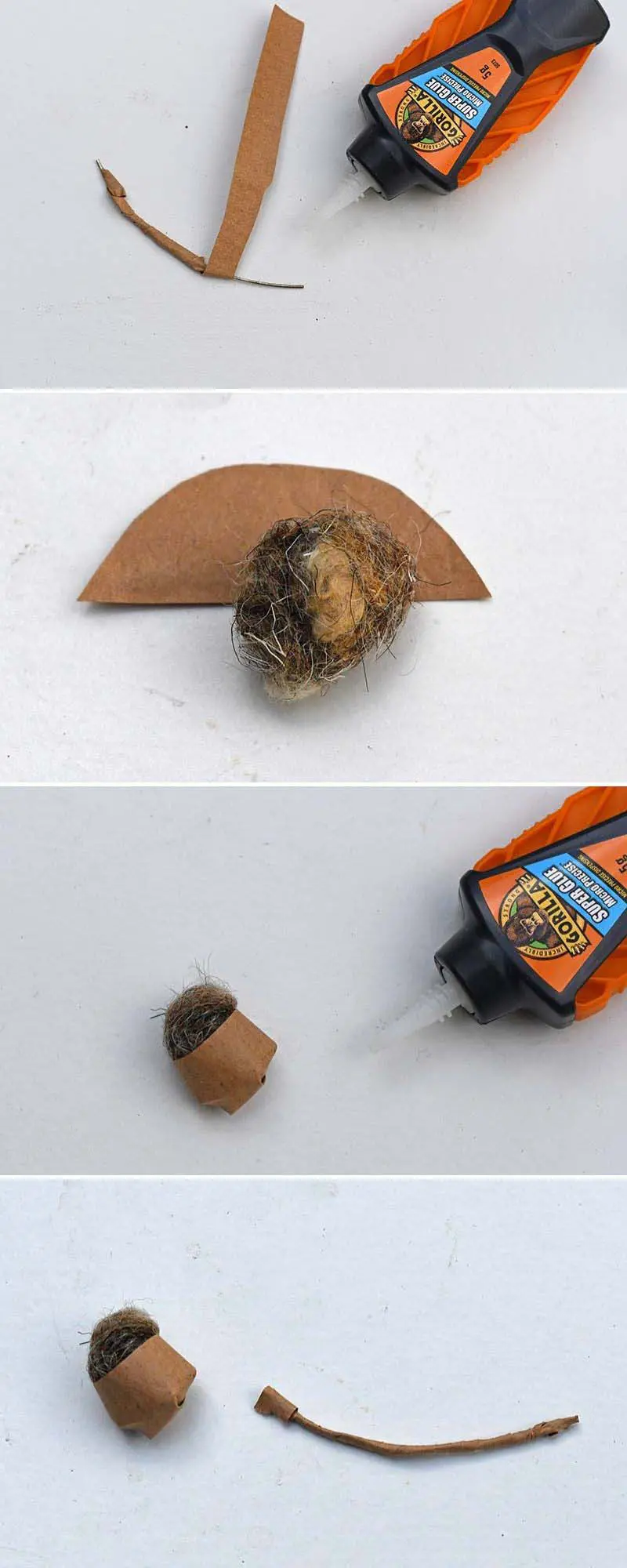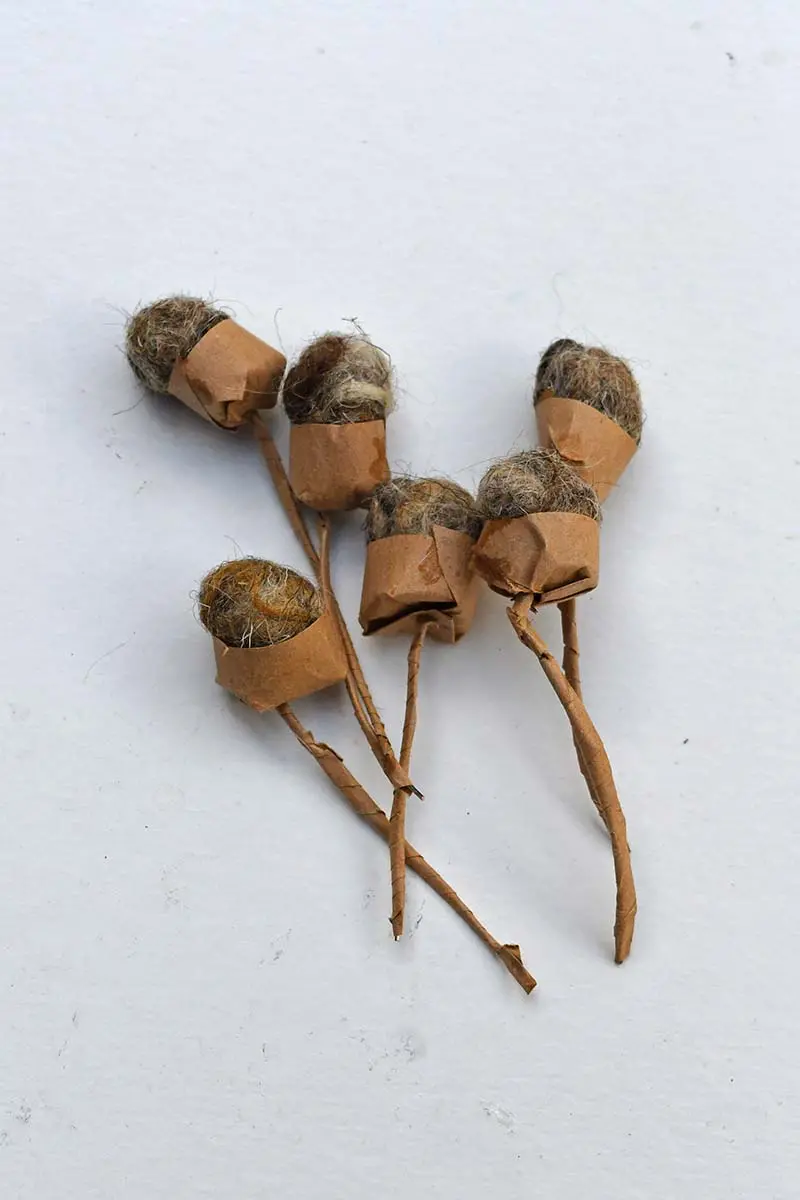 Making the Map Paper Leaves
Step 3: Draw an acorn leaf template or cut it out and print the one I used here. Next, place the template on a green area of the old map and draw around it. With scissors, cut out the leaves. I used 20 leaves for this paper leaf wreath.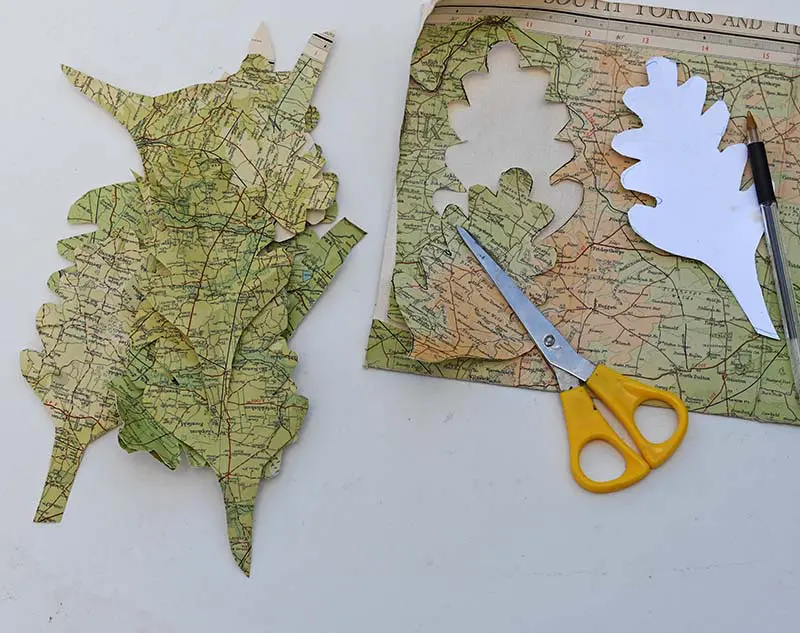 Step 4: To make the map leaves more 3D, use a knife or the end of the scissors to score the paper. Score down the centre spine of the leaf and then out to each edge. Then, gently bend the leaf along the score lines to give them a 3D look.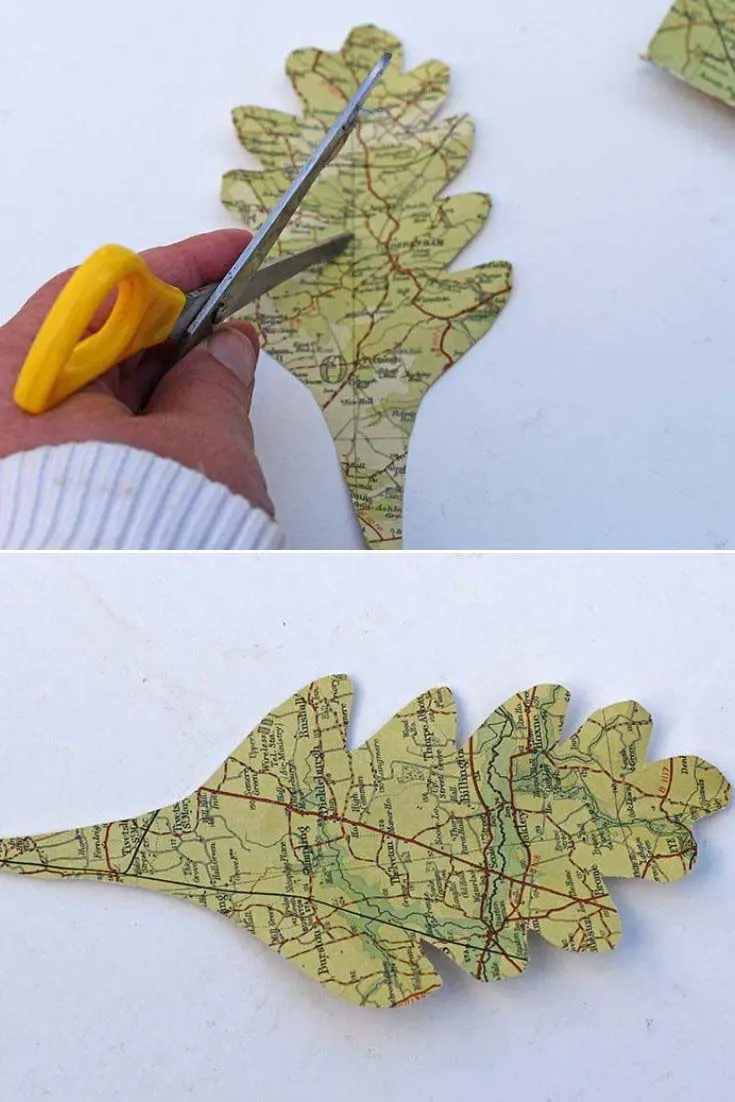 Step 4: Using a drop of glue on the top of the leaf stem, glue 2 leaves together. Make sure the leaves only overlap by about a third.
Twist two acorn stems together and then stick them to the top of the pair of leaves. You will only need a drop of glue.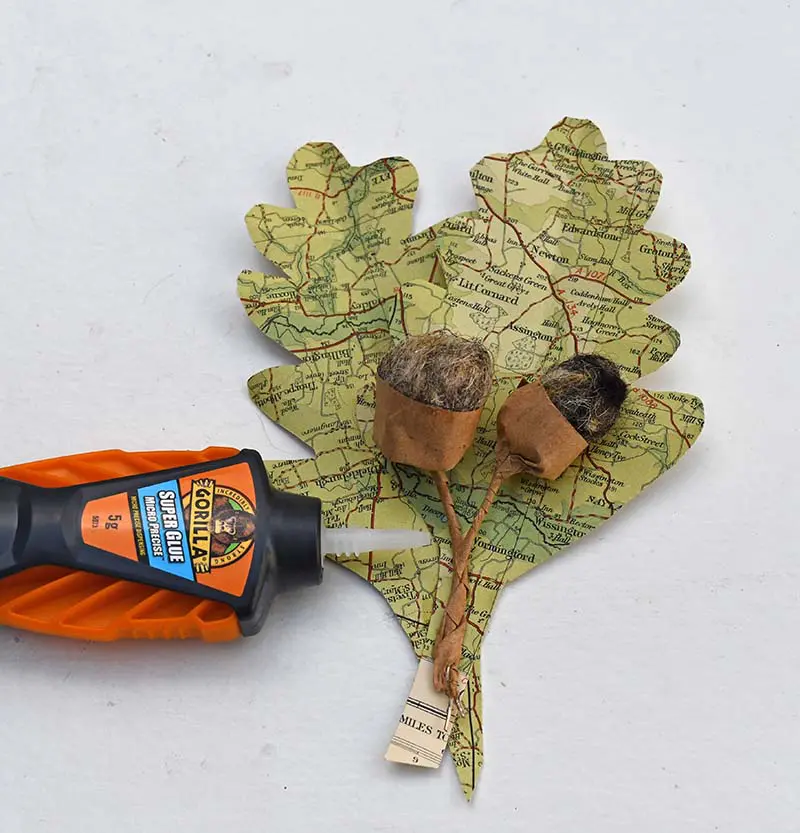 Assembling The Paper Leaf Wreath
Step 5: Now that the map leaves and acorns have been made, the paper leaf wreath is ready to be assembled.
Firstly, prepare the polystyrene ring by covering it with brown paper. Cut brown paper into strips about 5cm wide and wrap it around the ring using a couple of drops of glue to hold it in place. Please hold for 10-45 seconds.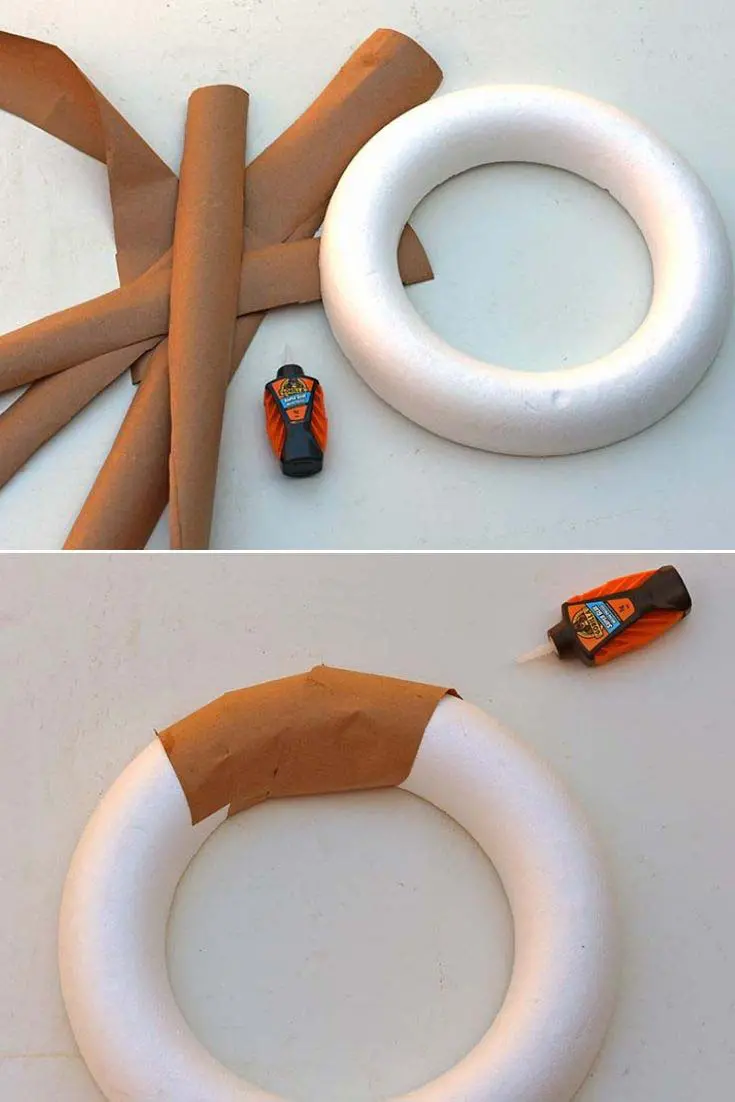 Step 6: Once the wreath is covered in brown paper, attach the map leaves using Gorilla Mounting Tape Squares.
The Gorilla Mounting Tape Squares are double-sided sticky pads. Remove one of the mounting tape squares from the backing and place it on top of the brown paper ring.
Next, remove the top film layer from the mounting tape square and stick one of the oak leaves. Try adding the map leaves at intervals until the whole leaf wreath is covered.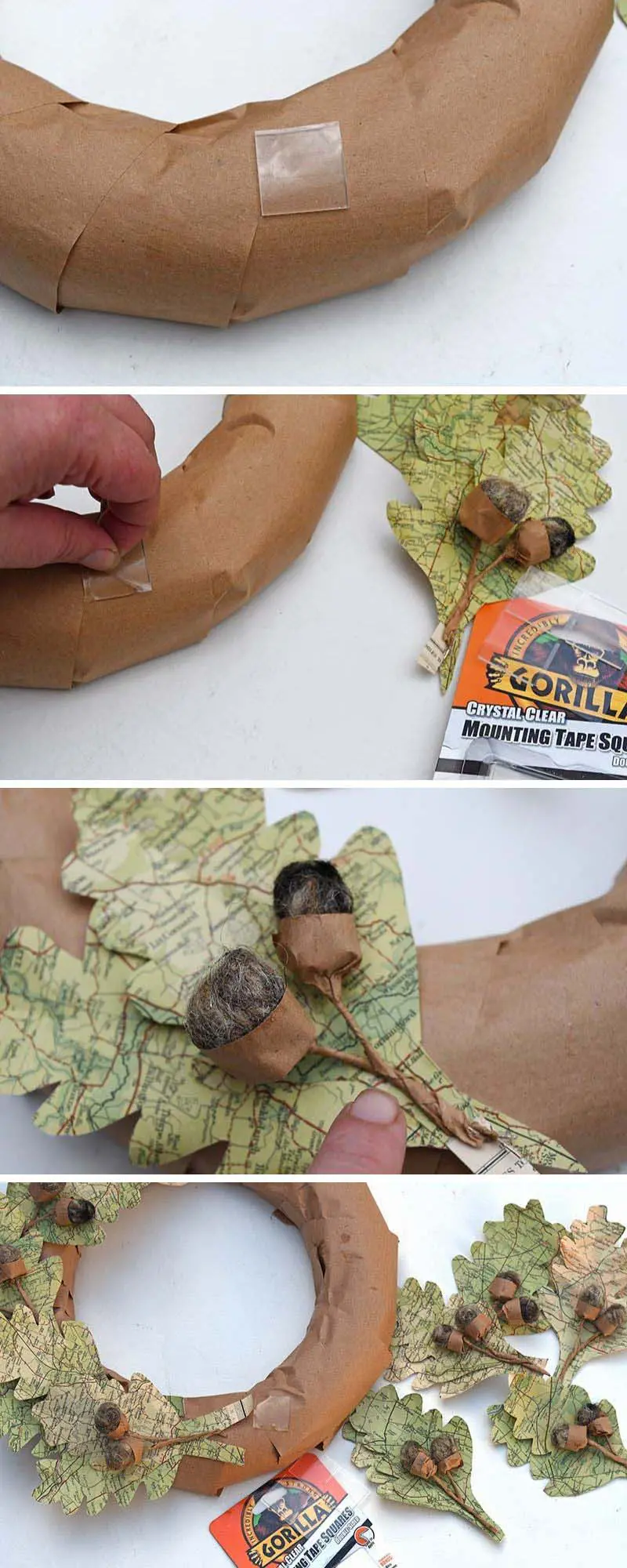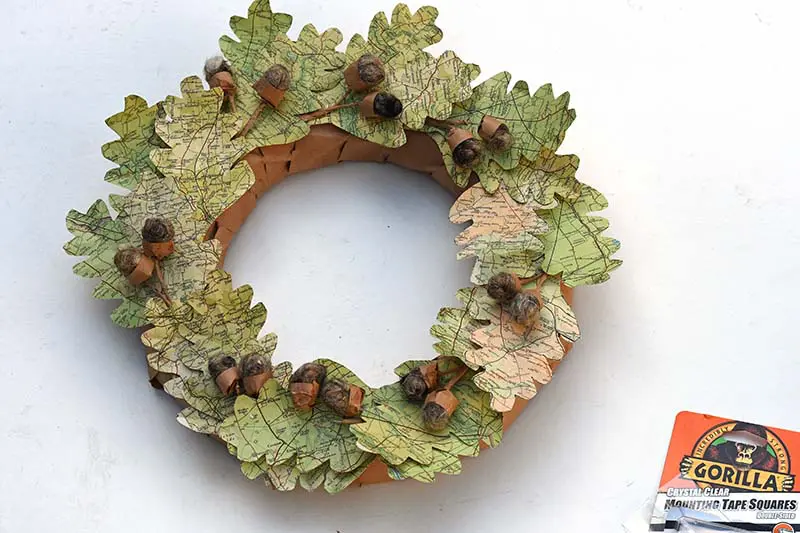 All left to do now is hang the map leaf wreath on the door. For added texture, you could stitch the edges of these map leaves as I did with this paper leaf embroidery.
If you love all things acorn like me, you should check out these upcycled acorn sweater pillows for fall or these cute felted acorn mini Christmas wreaths.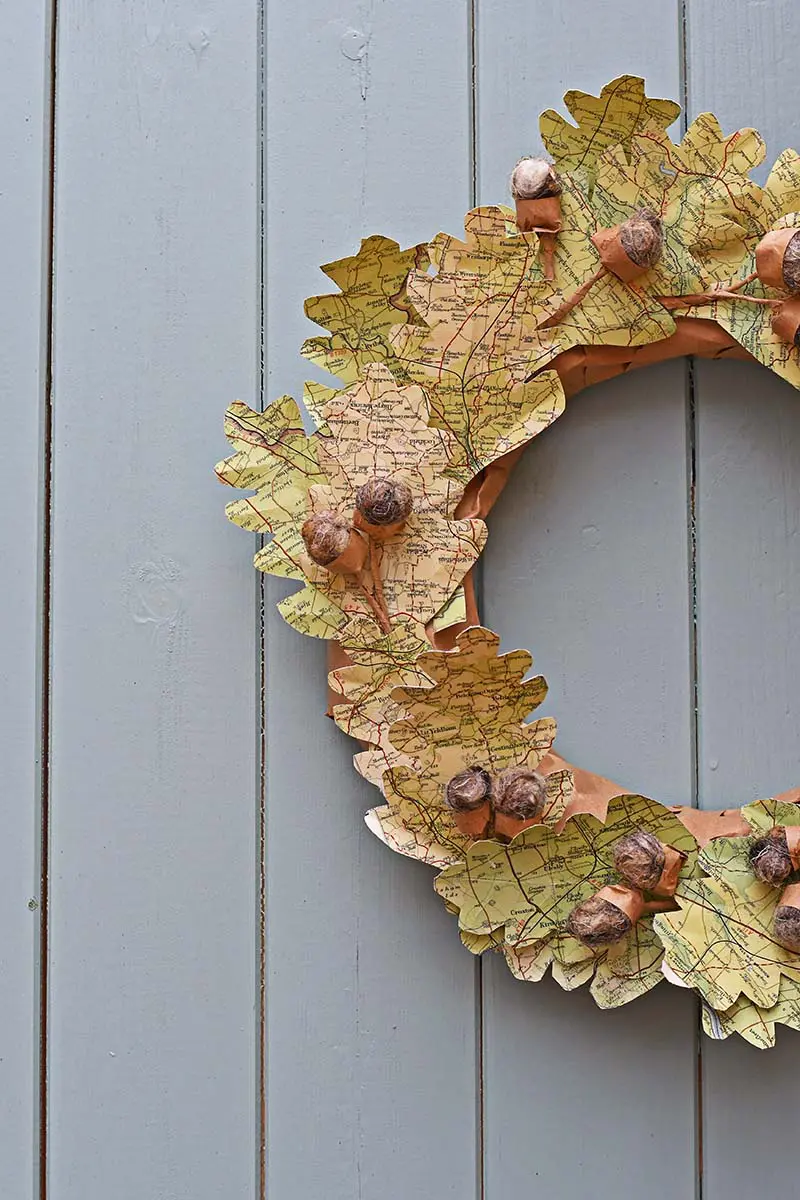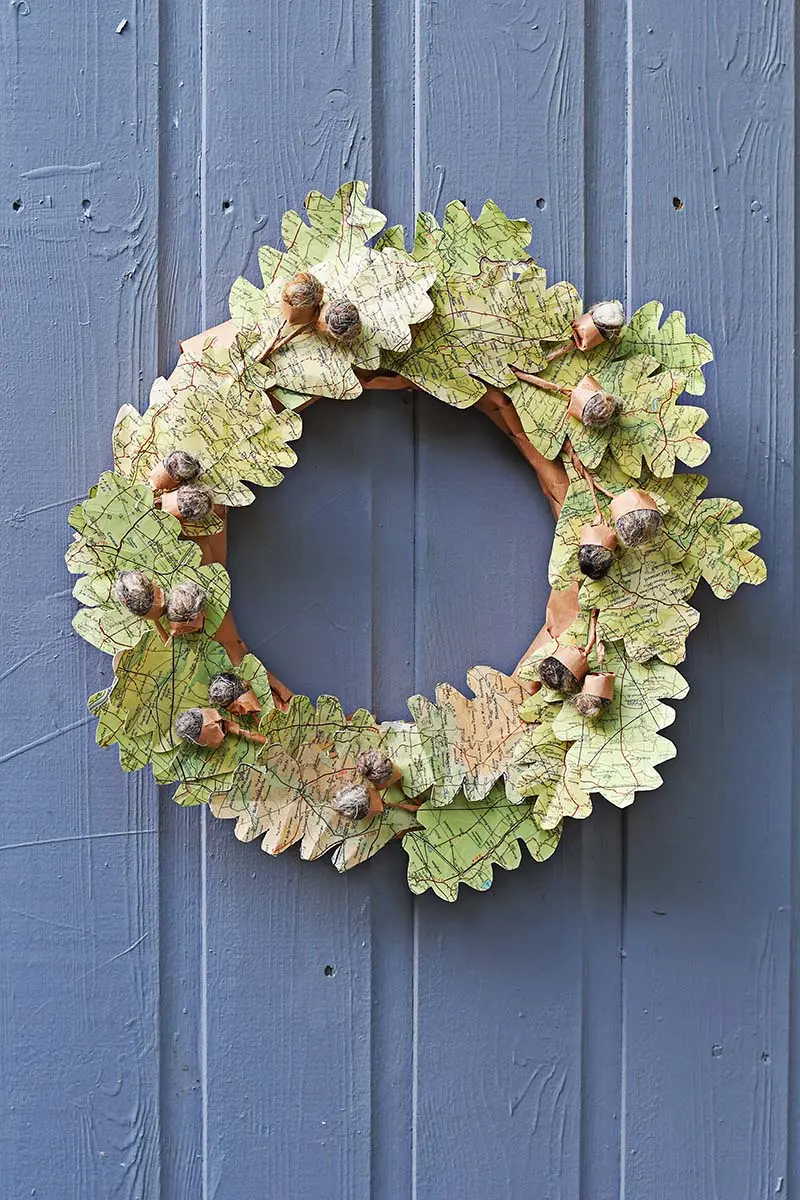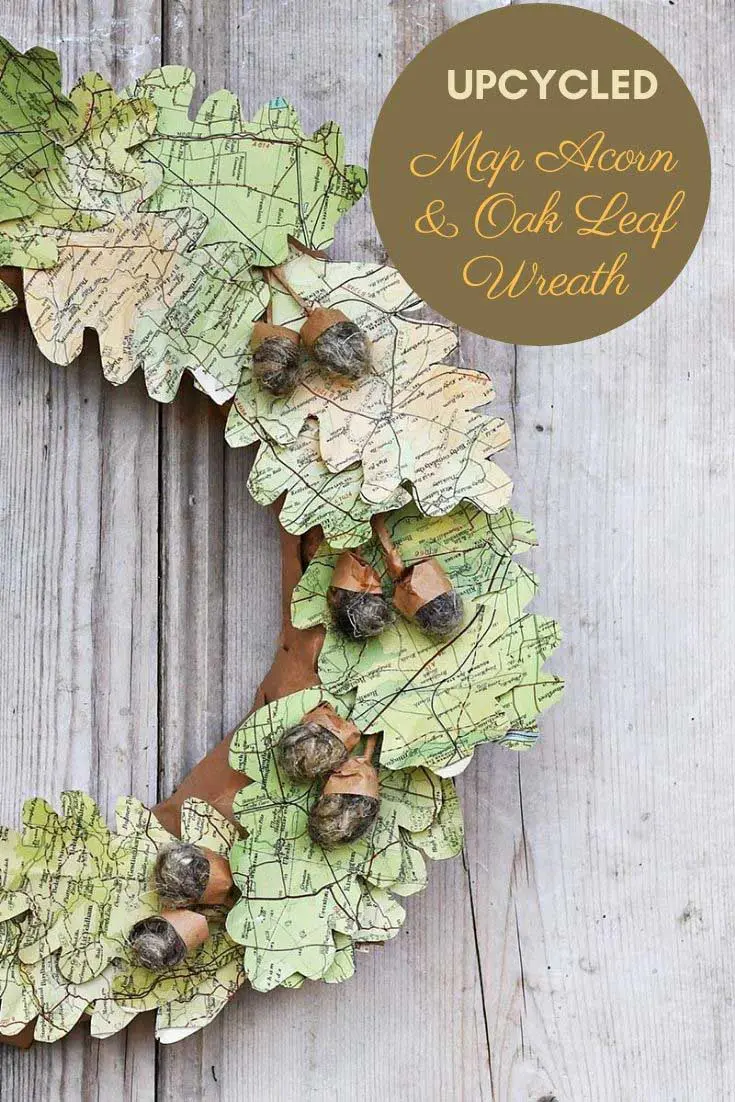 Yield: Map leaf wreath with acorns
Map Leaf Wreath For Fall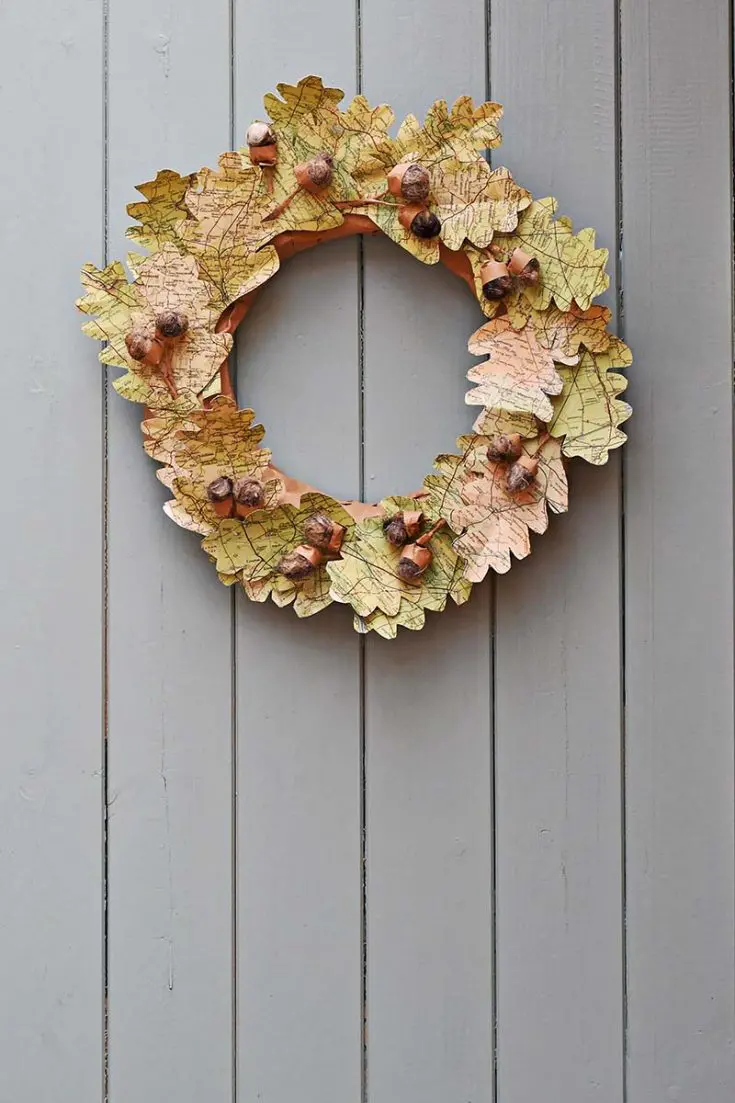 This gorgeous wreath is made with old road maps and brown paper. It would look fabulous on any front door for autumn.
Materials
Old road maps
Brown paper
Felt balls or rough felt
Thin craft wire
Gorilla Super Glue Precise
Gorilla Glue Mounting Squares
Polystyrene wreath ring
Instructions
Make acorns from felt balls and brown paper
Make stems for acorns with wire and brown paper
Using a template draw around a leaf shape on the map paper
Cut out the leaf shapes
Stick 2 leaves and 2 acorns together with glue.
Cover the wreath ring with brown paper.
Mount the map oak leaves and acorns onto the wreath ring.
Recommended Products
As an Amazon Associate and member of other affiliate programs, I earn from qualifying purchases.
I've used another one of these foam rings to make a DIY yarn wreath for spring.
If you liked this post, you might like some of my other fall and map crafts and paper crafts for home decor.
There are more paper wreath ideas here.