Great Ways to Make Amazing Sweater Pillows
Sweater Pillows: Old wool sweaters are great for crafting as they can easily be felted and felted wool is perfect for transforming into lovely soft cozy pillows (cushions).
If you are a lazy sewer like me then felt is the perfect fabric for you. Unlike other fabric, felt doesn't fray which is great as there is no need for seams and the fabric can easily be glued. It is also a dream to hand sew.
Felting sweaters are ridiculously simple and I do it all the time mostly by accident. Like when I mistakenly put my (often favourite) sweater in a hot wash and it shrinks to a toddler size. As everyone else in my household (except me thankfully), are over 6 foot tall these felted sweaters end up in my crafting pile.
If you want to deliberately felt an old wool sweater there are more details here. However, if the wool sweater you are using is machine knitted rather than hand-knitted there may be no need to felt the sweater first. As long as the sweater doesn't unravel when cut.
I have compiled my favourite upcycled sweater pillows.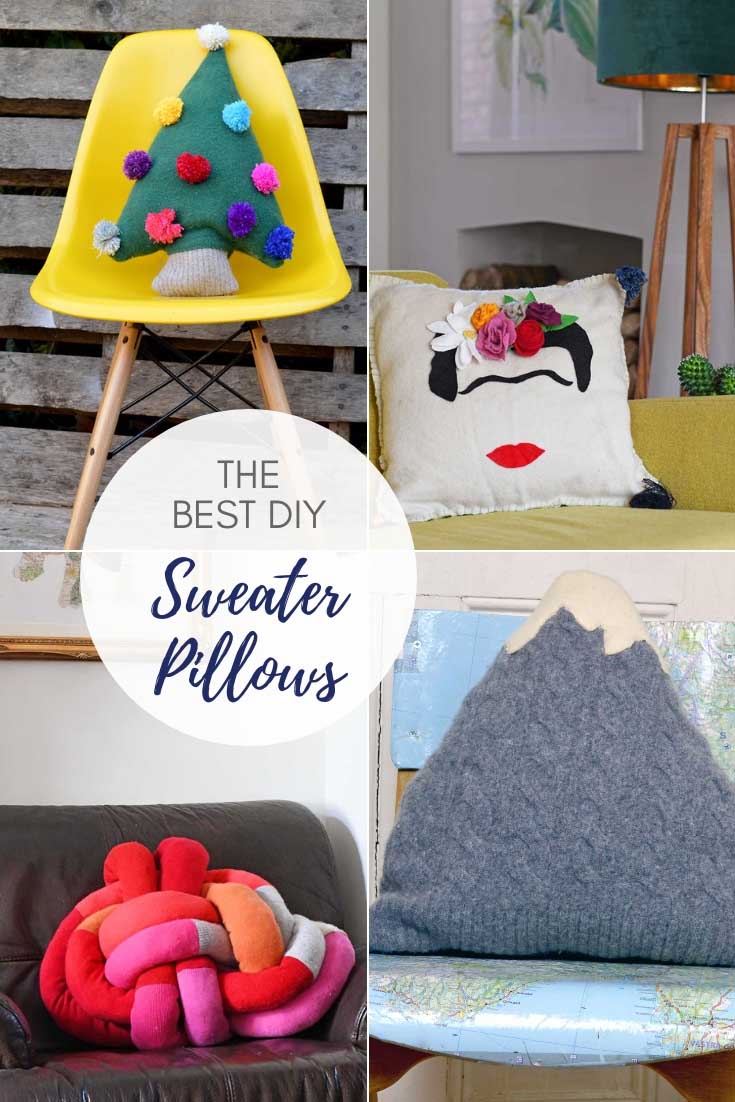 This post contains Amazon affiliate links for your convenience. Click here to see my disclosure policy.
As a child, I lived on the top of a mountain (all be it a small one). However now I probably live the flattest area of the UK. I really miss the mountains. In homage to my love of the mountains, I made these cute mountain cushions.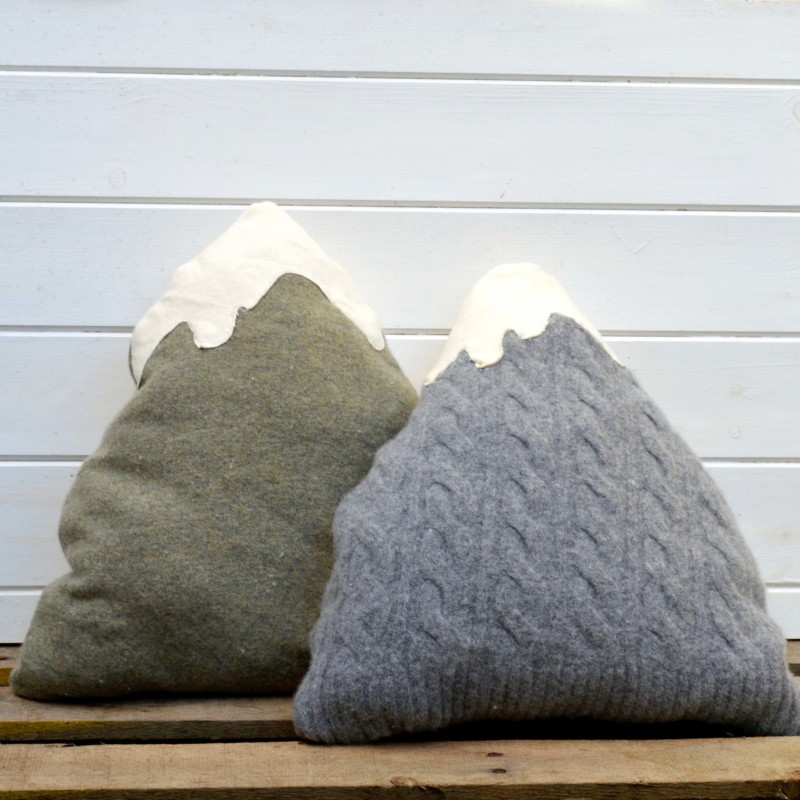 I love these chunky sweater pillows, the button detailing adds interest and the pocket can be used to hold the remote.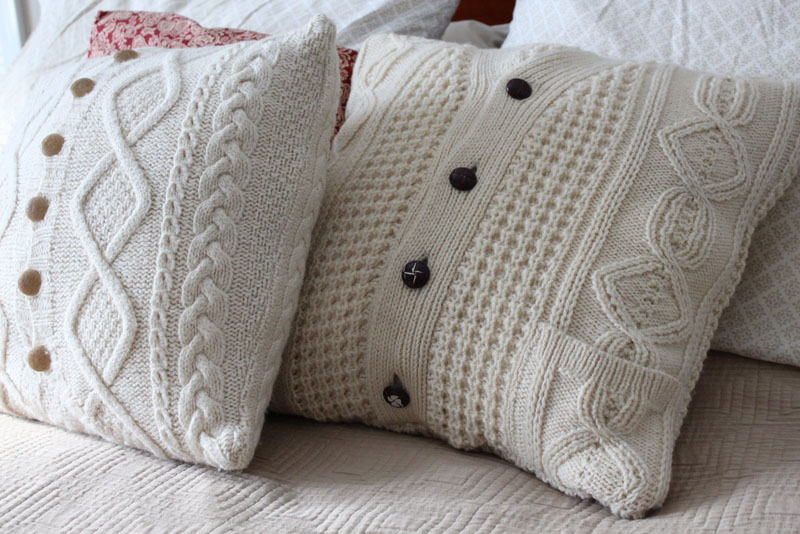 Nevermind Valentine's day these pillows will look great all year round. I especially love the heart shaped pink pringle sweater.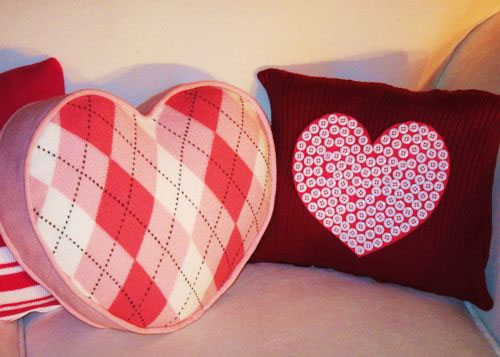 Another holiday themed pillow idea are these Easter bunnies to add a bit of fun to your home decor.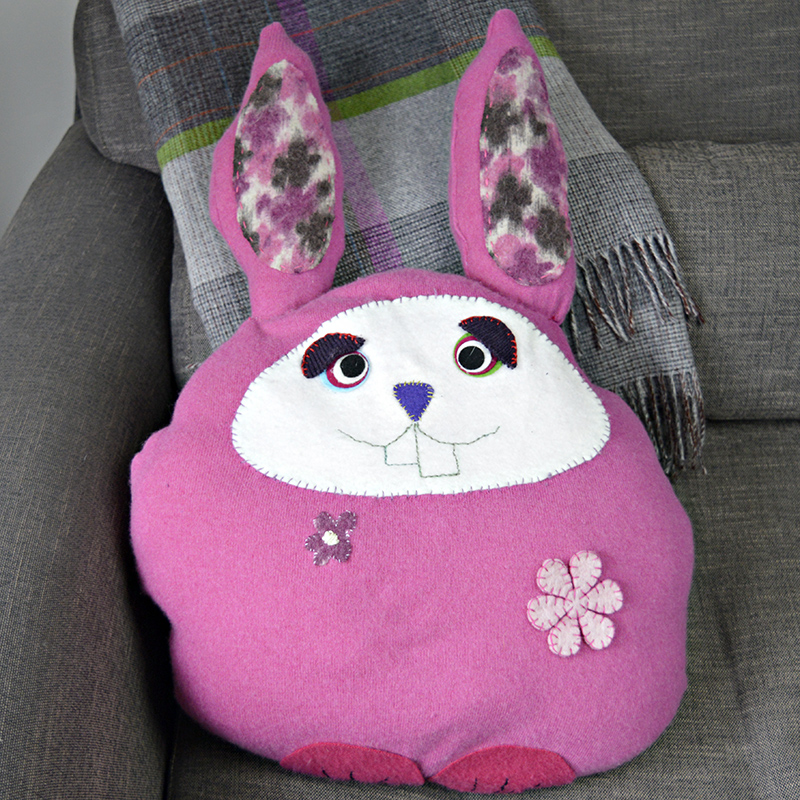 This sweater pillow has definately got that Hygge cozy thing going on, not just because it's on a Danish website.
The muted greys and neutrals give it a definite Scandi vibe. If you don't have a sweater big enough to make a pillow this would be a great one to do as you can make it with all your felted wool scraps.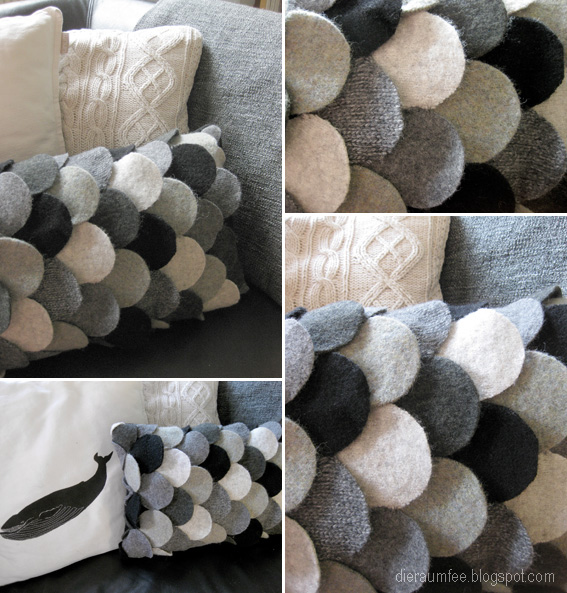 Another one of mine, this time inspired by the great iconic Mexican artist Frida Kahlo. The gorgeous felt flowers are made from the felted sweater scraps of other upcycled wool projects. The tassels are even made out of repurposed old jeans.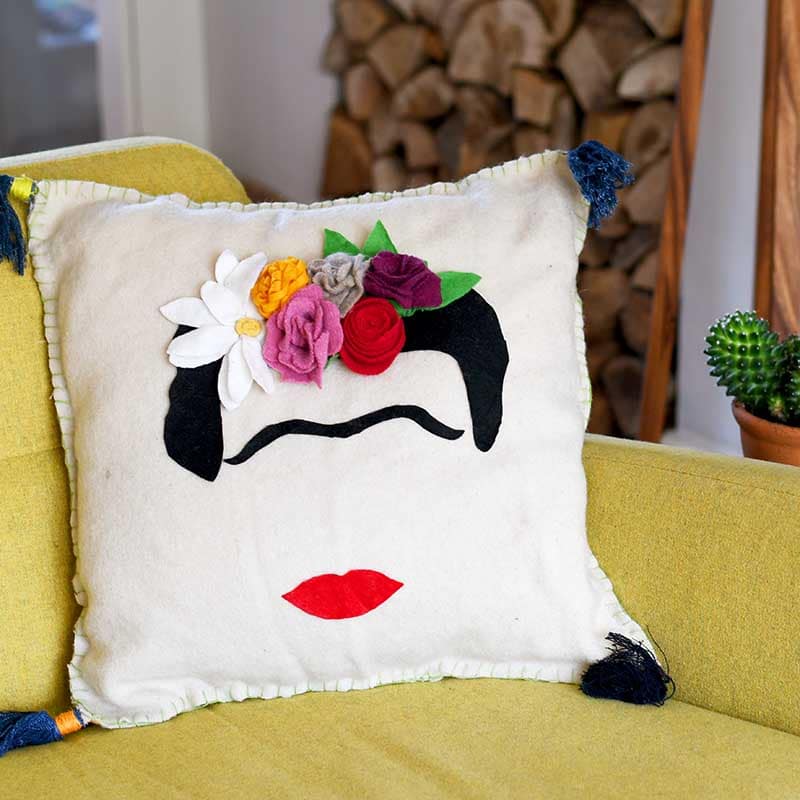 This is a fun festive sweater pillow for the Christmas season.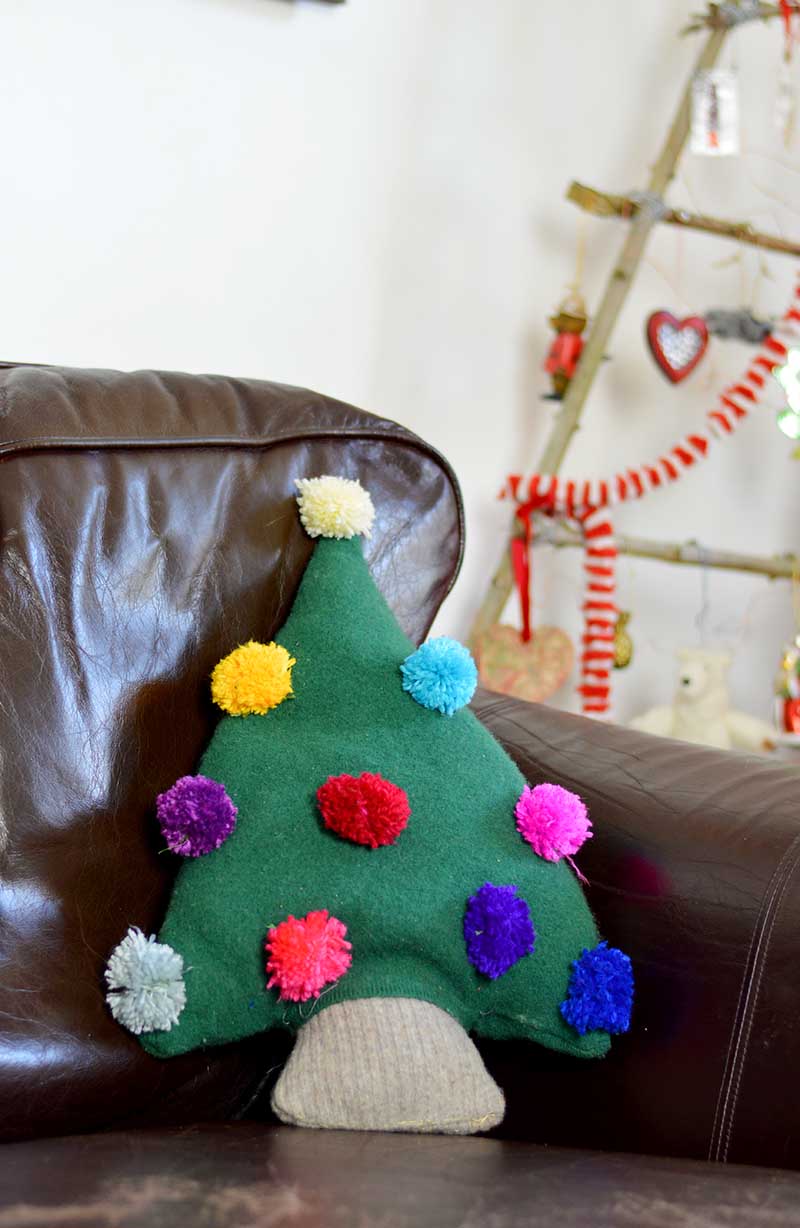 This knot pillow was made from the sleeves of old wool sweaters left over from my felt rug made with recycled sweaters. You can have a bit of fun and try out several different knots with this pillow.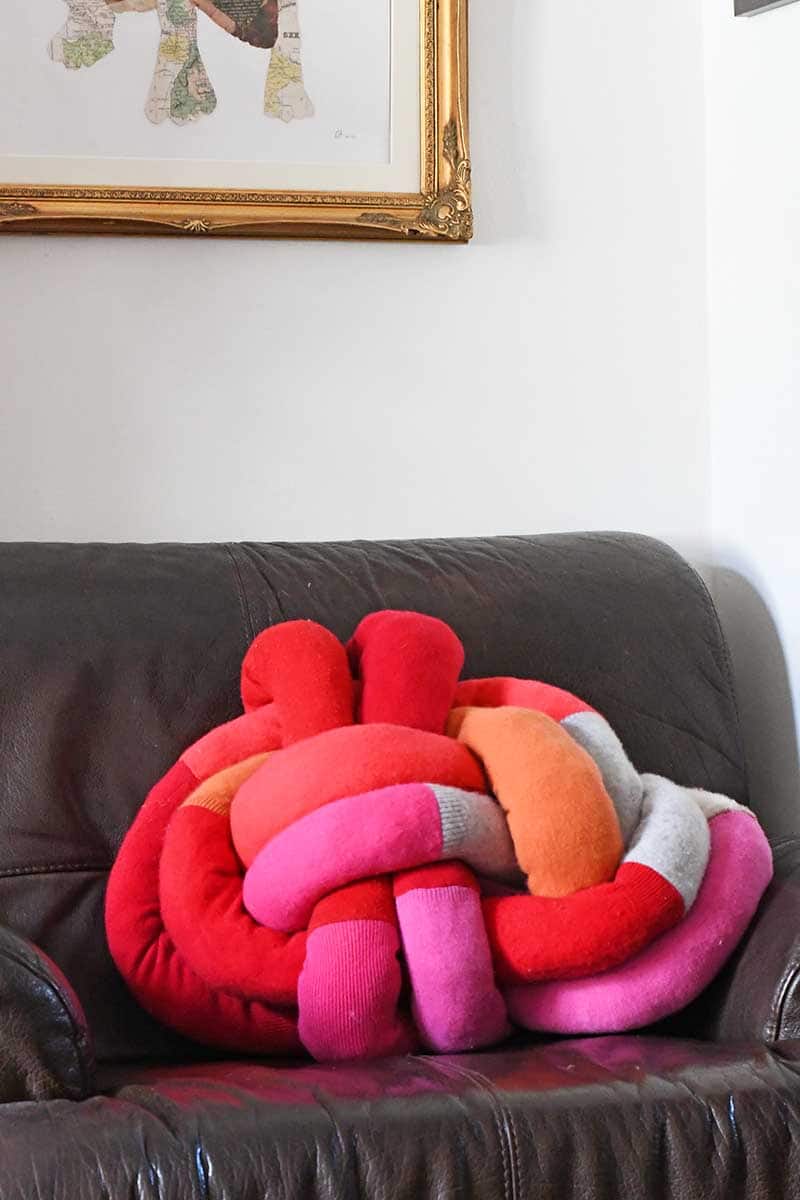 Don't forget to hang on to your old wool sweaters to turn into an amazing pillow. I also think ugly Christmas sweaters make for great Christmas pillows.
There are so many more things you can make for the home out of old sweaters such as, a felt rug, sweater upcycled Christmas ornaments, a patchwork sweater blanket, and even a repurposed felt succulent garden. Check out these and many more upcycled sweater crafts here.
Wool sweaters are only one of any upcycling fabrics that can be used for home DIYs and crafts.
Or if you want more free sewing patterns subscribe to allfreesewing.com.