Inside: 21 easy ideas for Christmas wine cork crafts and ornaments.
When I walk into my friends' homes at Christmas, one of the first things I do is check out their tree decorations. And if they are homemade, they'll get a big smile and aww from me.
The aww will be even louder if they're made from everyday waste items, like wine corks. Not only do upcycled Christmas decorations enhance your eco credentials, but they make you look clever and resourceful.
Wine and champagne corks are a free resource made from natural materials with a tiny carbon footprint.
Don't feel guilty about opening another bottle of wine or popping another bottle of champagne. You're just collecting more craft supplies 🤣.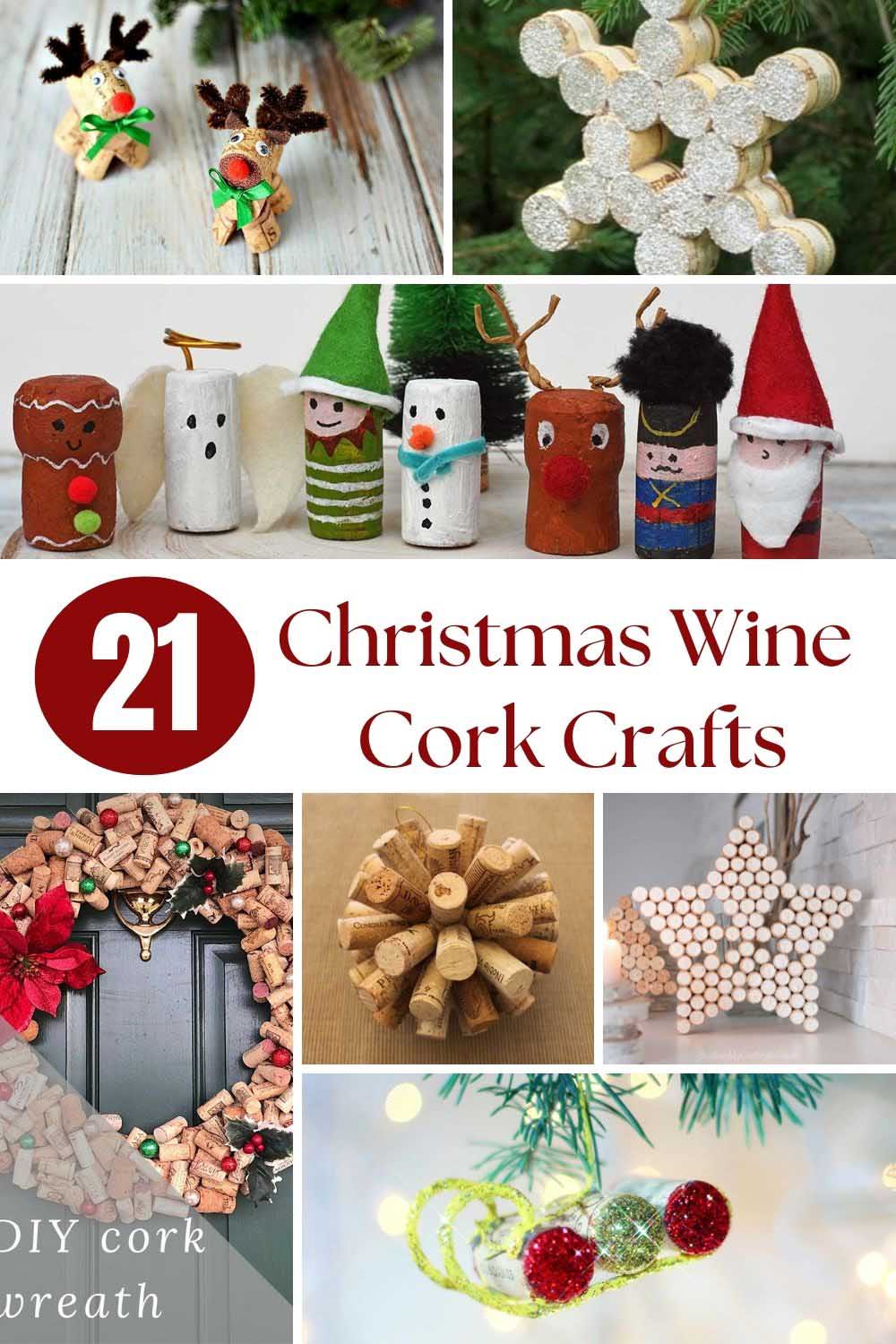 A Little Bit About Wine Corks
No screw-top wines for me! I only buy bottles with natural corks. My parents, who live in Portugal (where 50% of the world's wine and champagne corks come from), have drummed it into me.
Not just because they are wine snobs and enjoy the ritual of opening a cork wine bottle, but unscrewing a cap is just a bit too basic for them. My parents are also thinking about economics, environmental issues and bio-diversity.
Corks are 100% recyclable and skillfully harvested by hand from the bark of the cork tree without causing too much damage. It's Portugal's biggest export. The cork forests are a vital habitat for endangered animal species such as the Iberian lynx and a crucial part of the country's cultural landscape.
After the wine and champagne have been drunk, instead of throwing out the corks, upcycle and craft the natural resource guilt-free.
Get your family and friends to save their corks for you. And then return them as wonderful homemade Christmas wine cork ornaments and decorations that will make them go aww!
The 21 Christmas Wine Cork Craft Ideas
There are many more ideas for Christmas nature crafts to impress your friends and family on the site.
And wine corks aren't just for Christmas. They are for other holidays too! Check out this cute Halloween wine cork craft the kids will love.