Fun Ways To Craft And Upcycle Fake Succulents And Cacti
Last week I was so lucky I managed to sneak in some window shopping in London. Not for clothes mind you but all the fabulous home interior stores and departments such as Liberty's, the Conran Shop, Anthropologie and West Elm, plus many more small ones.
Whilst drooling over all the fabulous furniture and accessories I notice that the trend for plants real or fake was showing no signs of going away.
Personally, I love fake succulents or cacti, SO LOW MAINTENANCE!
I particularly love the ones that are crafted out of different materials. Here are some of the fun ways you can make these fake plants for your home, whether it's out of paper, yarn, fabric, plastic or some other material.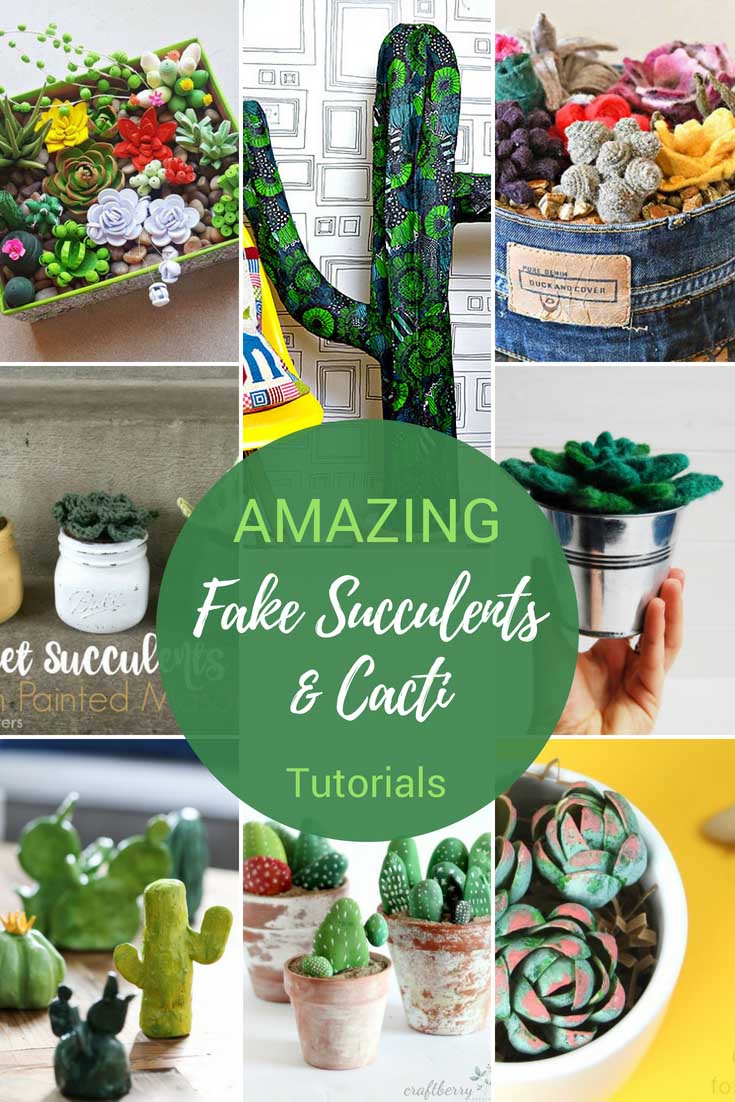 This post contains Amazon affiliate links for your convenience. Click here to see my disclosure policy.
The Fake Succulents and Cacti tutorials
1 to 5..
1. Paper Quilled Succulent Garden – Instructables.
This paper succulent garden is just fabulous, it is the best one I have seen. The tutorials are great too, there's even a video. Lots of different fake succulents to choose from here.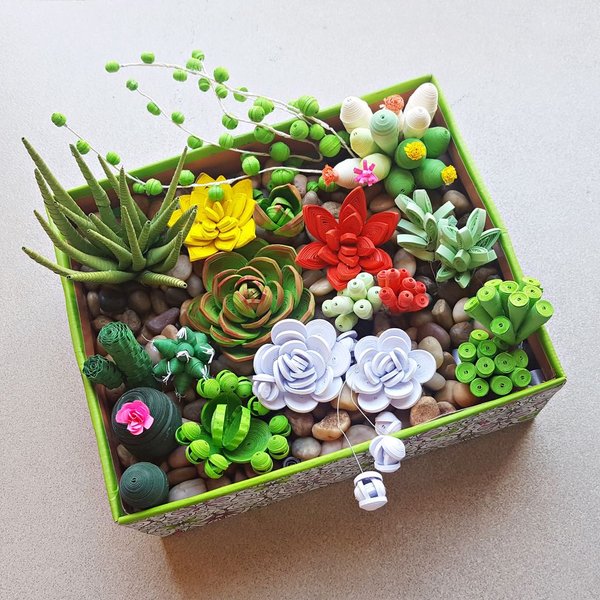 2. Sweater felt succulent garden – Pillarboxblue
I was so inspired by the quilled succulent garden above. So I made my own out of sweater felt. I used the leftover felt scraps from other upcycled projects.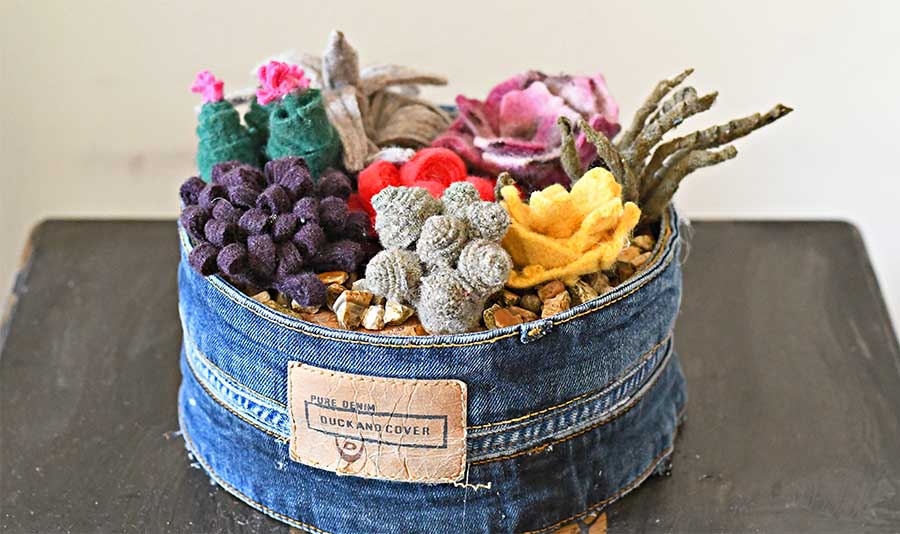 3. DIY Clay Cactus Garden – InspiredbyCharm
These cute mini cactus are made out of oven baked clay. Good tutorial with lots of pictures.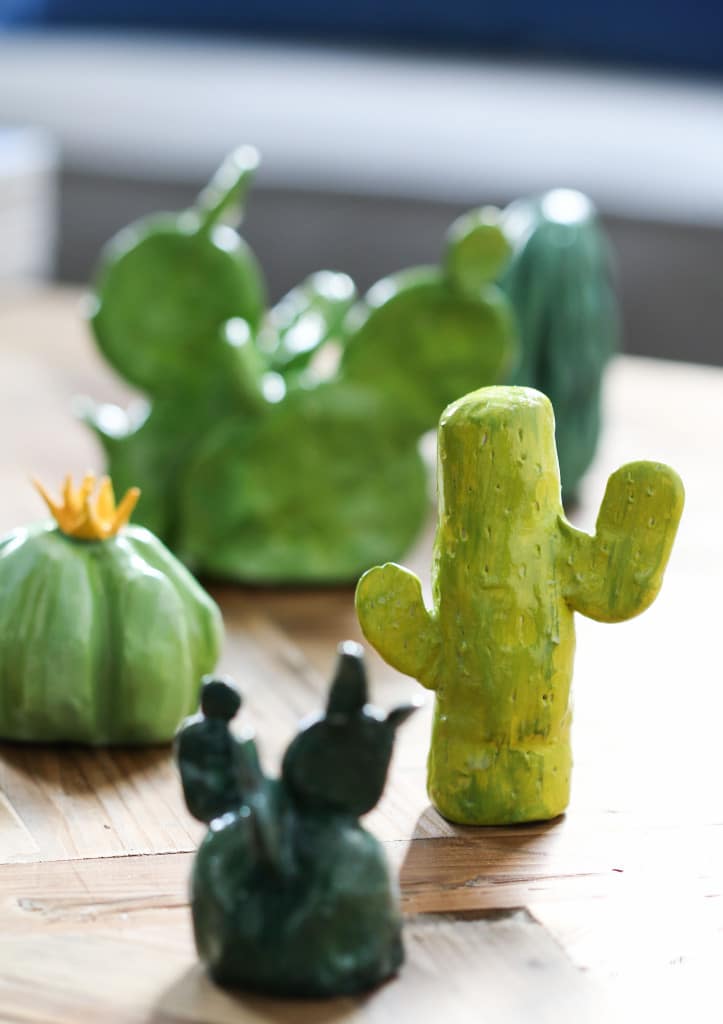 4. Plastic Bottle Succulents – Pillarboxblue
The ultimate upcycled fake succulents! They are made from melted plastic soda bottles. Not only that their terrarium is an upcycled Nutella jar.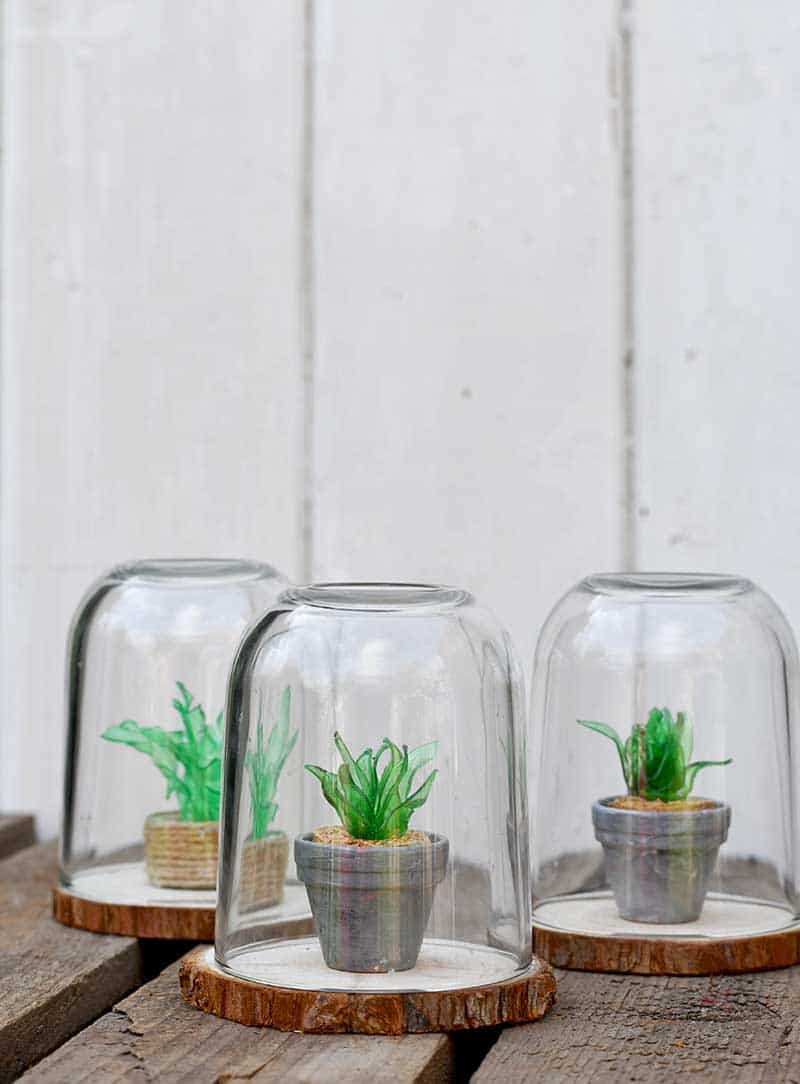 5. Crochet Succulents in Mason Jars – 5littlemonsters
How do you make crochet fake succulents look even cuter? Plant them in small painted Mason jars!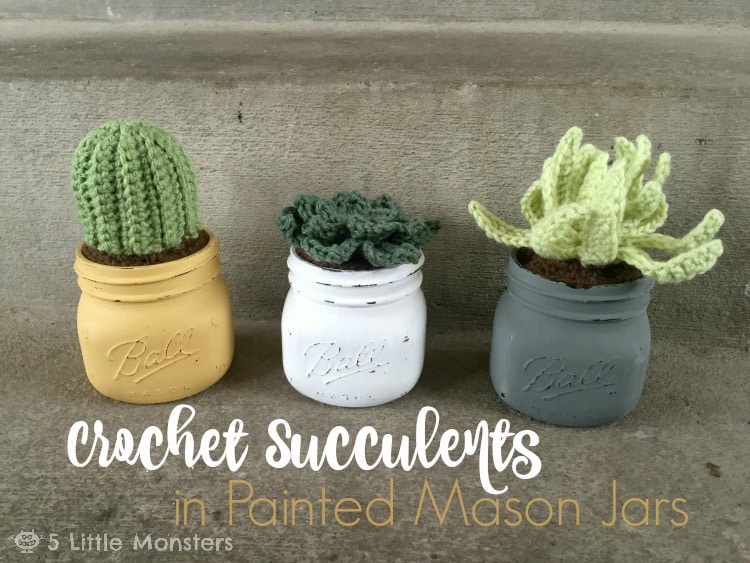 6 to 10..
6. Pistachio Shell Succulent – Redted Art
Another great fake succulent DIY made from discarded shells. A good excuse to get stuck into the pistachios!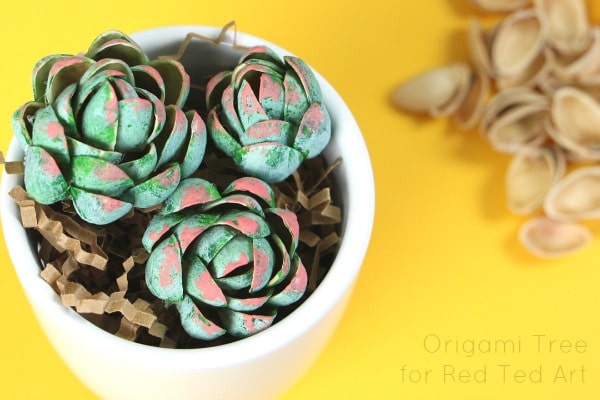 7. Painted Rock Cactus – Craftberrybush
These have to be the loveliest painted rock fake cacti I have seen. Also, this is a great craft to do with young children as it's so easy.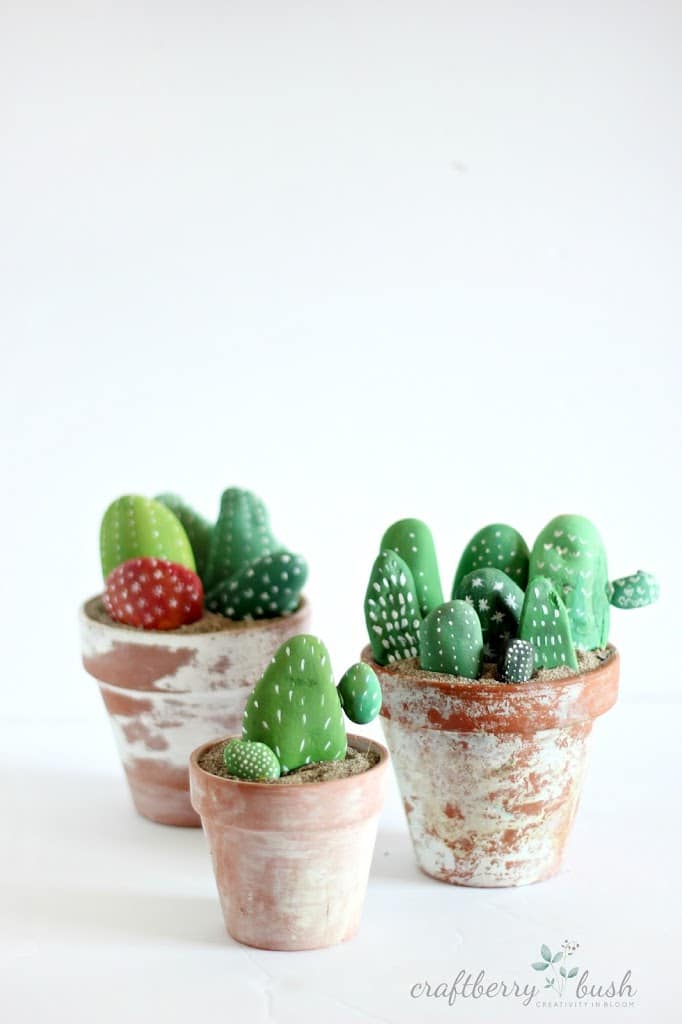 Upcycle your old garden wire into a fabulous cactus. You could make it even better with barbed wire but watch your hands.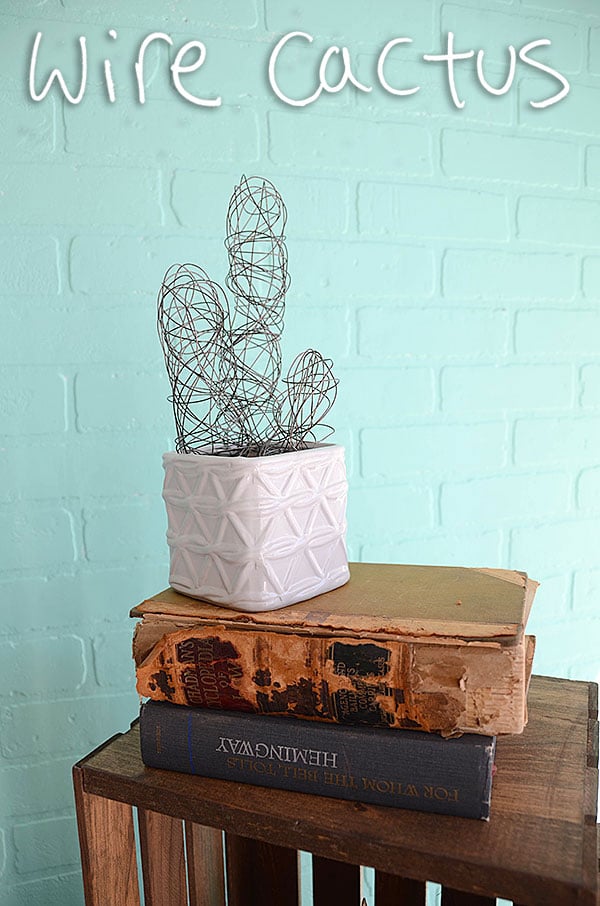 9. Giant Paper Mache Cactus – Pillarboxblue
How about something on a large-scale. These giant paper mache cacti are a great fun decor. The Marimekko decoupage just adds to the charm.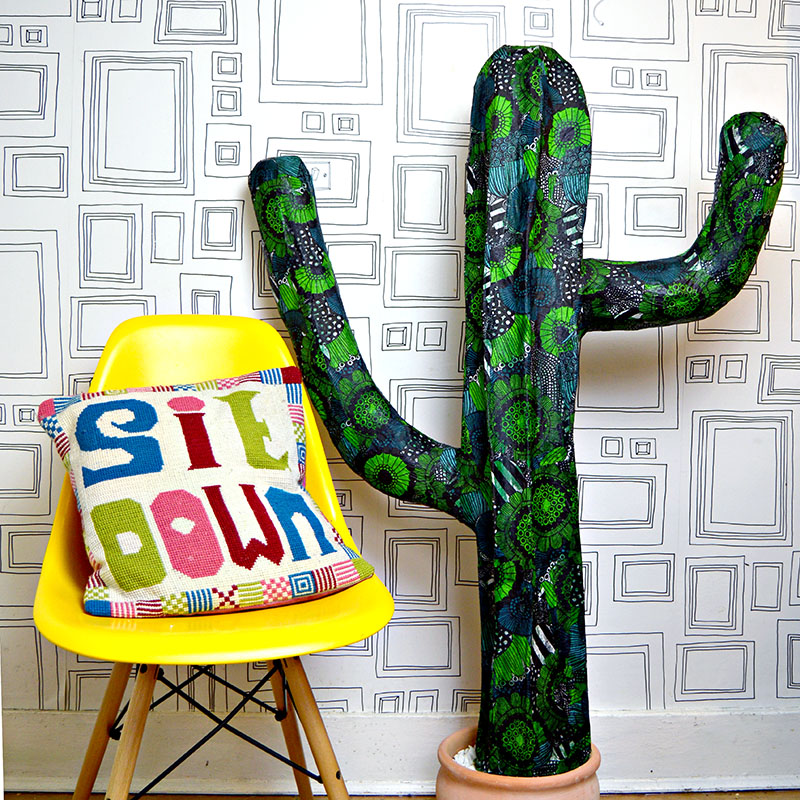 10. Needle Felted Succulent – Make it Paisley
I do like succulents made out of wool. I think that this needle felted one looks wonderful, great tutorial too. If you have never tried needle felting then I think this is a great project to start with.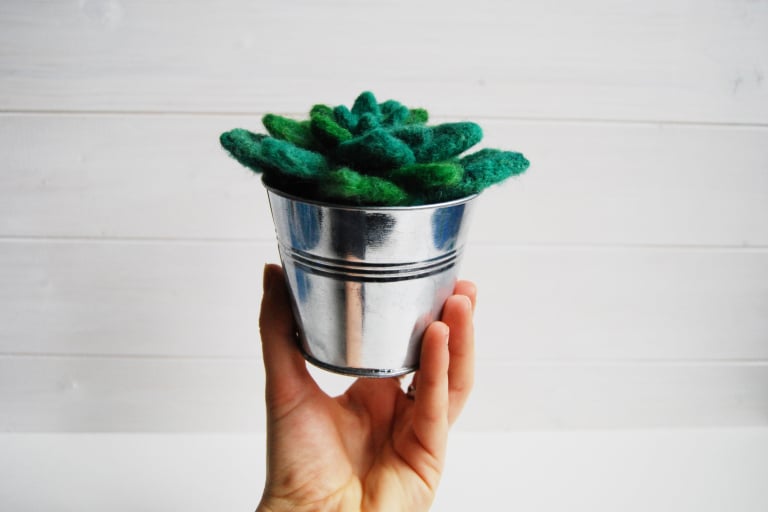 If you are looking for somewhere to put your upcycled fake succulents and cacti, check out these upcycled tin can planters.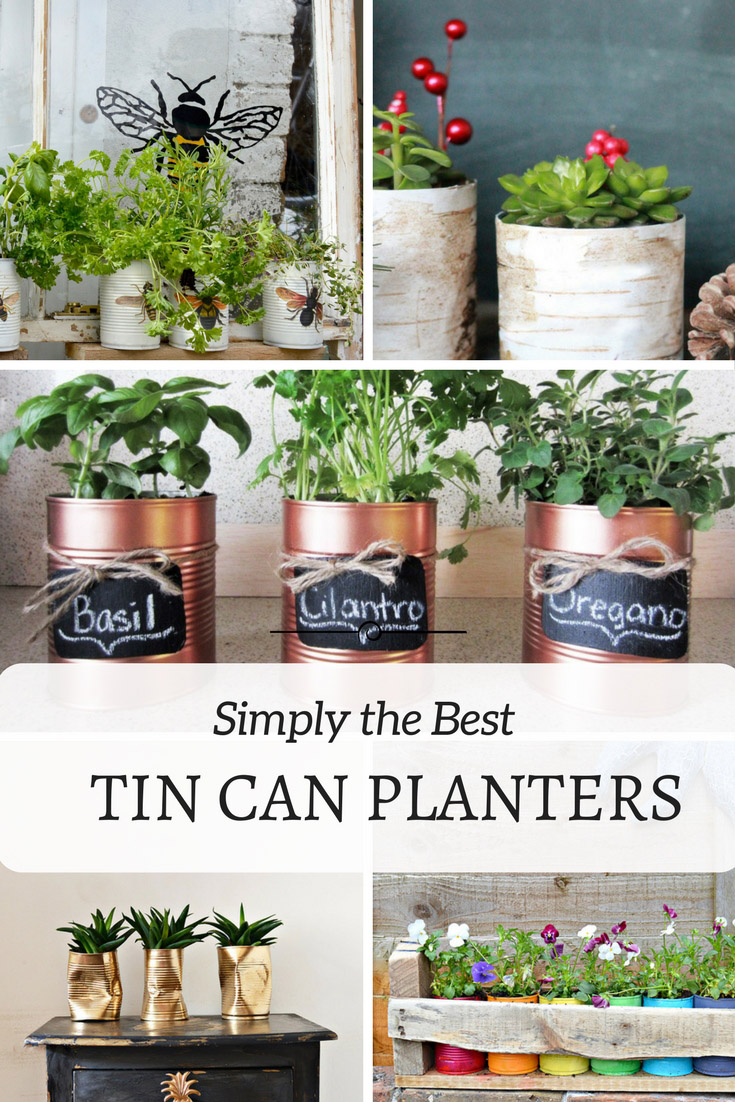 If you liked these cacti and succulent themed crafts then you should check out this fantastic collection of coffee themed crafts.