DIY Denim And Burlap Rustic Stars Ornaments
My favourite kind of crafts has two key elements. One, they are free or almost free as they use stuff you already have or involve recycling. Secondly, they are sweet and simple. Well, I can safely say that these gorgeous rustic stars tick both these boxes.

I tend to associate stars with Christmas and these rustic stars would make a lovely addition to my Christmas decorations. However, as they are not in the traditional colours you think of with Christmas decorations they wouldn't look out of place other times of the year.

You can simply hang them on the walls, the mantle or even make a big one to have as a wreath on the door. The rustic look the denim and burlap give these stars means that they would go great with the farmhouse look or any simple neutral decor.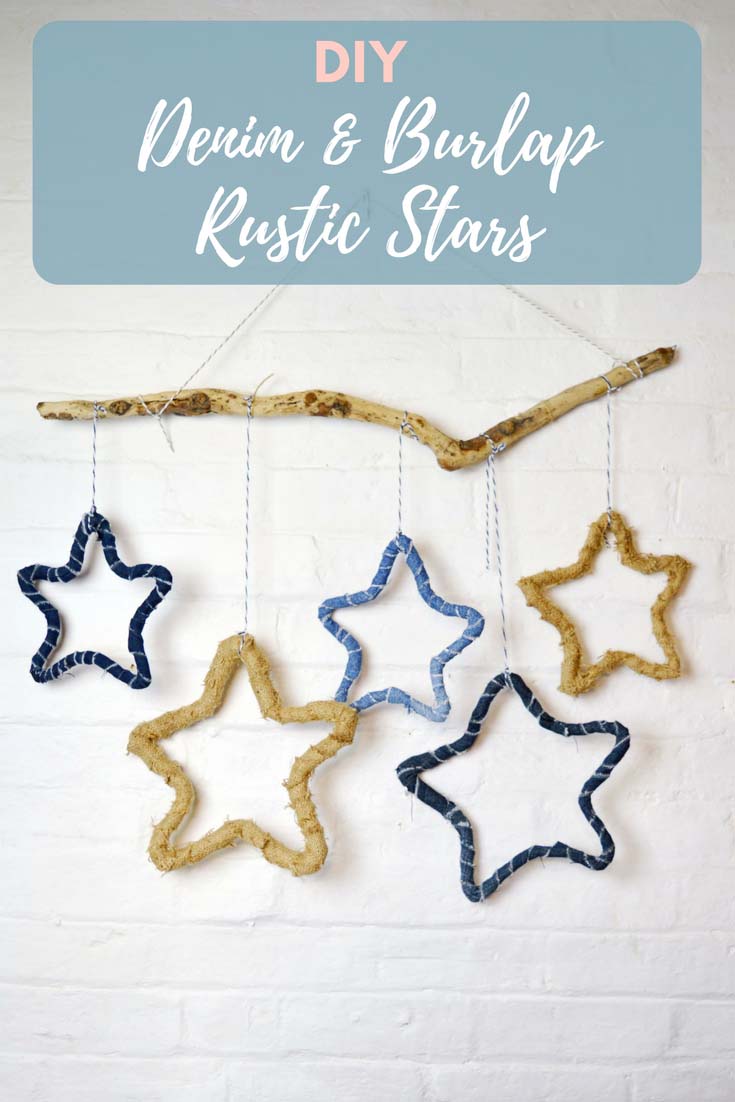 This post contains Amazon affiliate links for your convenience. Click here to see my disclosure policy.


What you need to make rustic stars
Nails, hammer and large scrap piece of wood
Printed five pointed star template – Just do a google search and print one to the size you would like your rustic stars to be
Denim scraps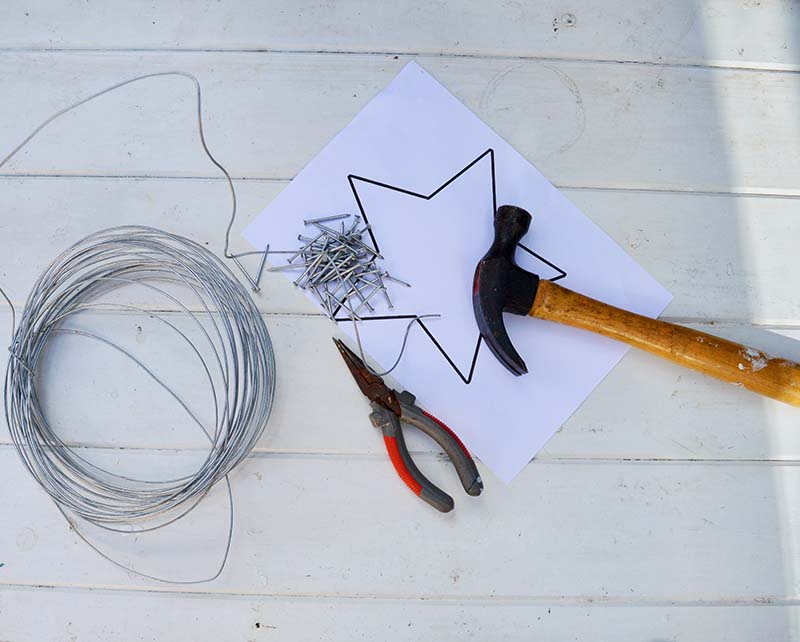 How to make denim and burlap rustic stars
Making a wireframe for your stars is relatively easy. Simply place your five-star template on top of a scrap piece of wood, I used an old cabinet door. Then hammer in a nail at every point and indentation of the star (10 nails).






The next thing to do is to wrap the galvanised wire around each nail to form a wire shape. Secure the wire with a twist at the end using the pliers and cut off the end.






Strip the denim (or burlap) into long pieces approximately 1/2″ – 1″ wide.



Simply wrap the strips of fabric around the wireframe securing with Mod Podge as you go. How many layers of fabric you use depends on how thick you would like your stars. I used 2 layers of fabric for my rustic stars. When you have finished wrapping the fabric hold the final strip in place with a pin whilst the glue dry's.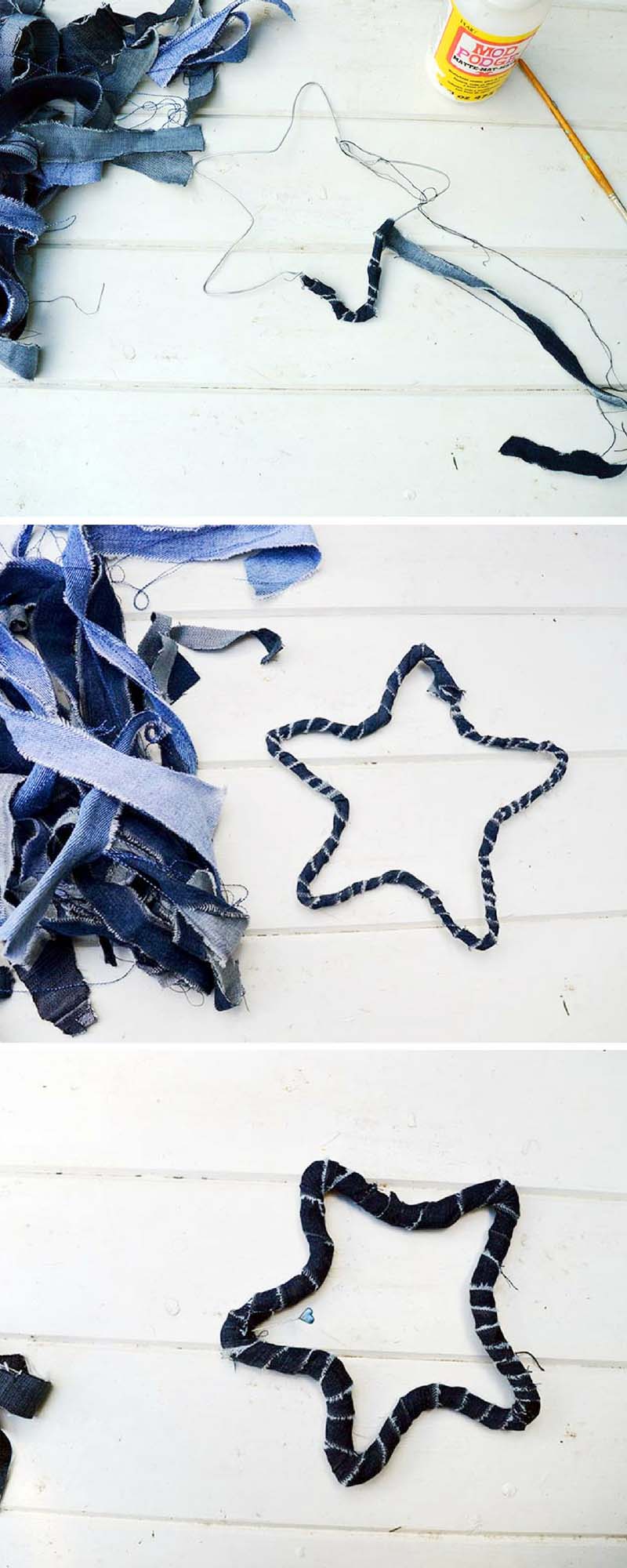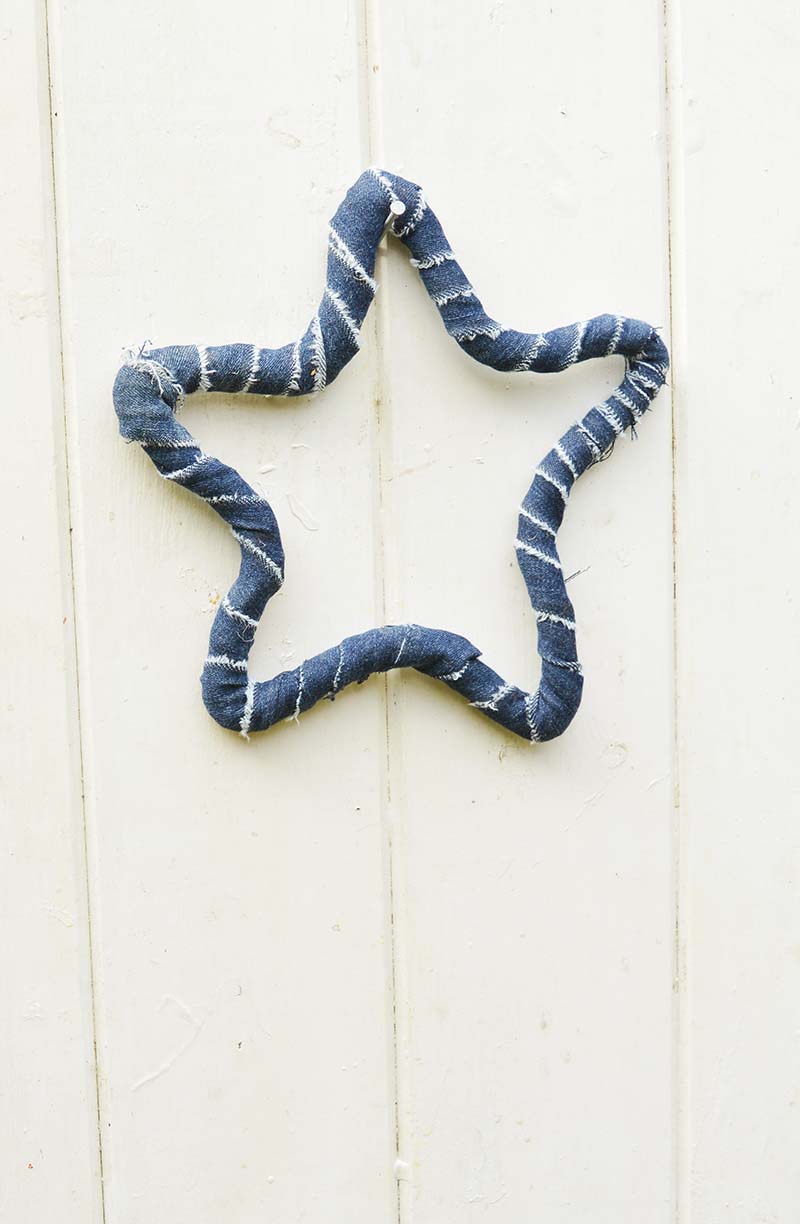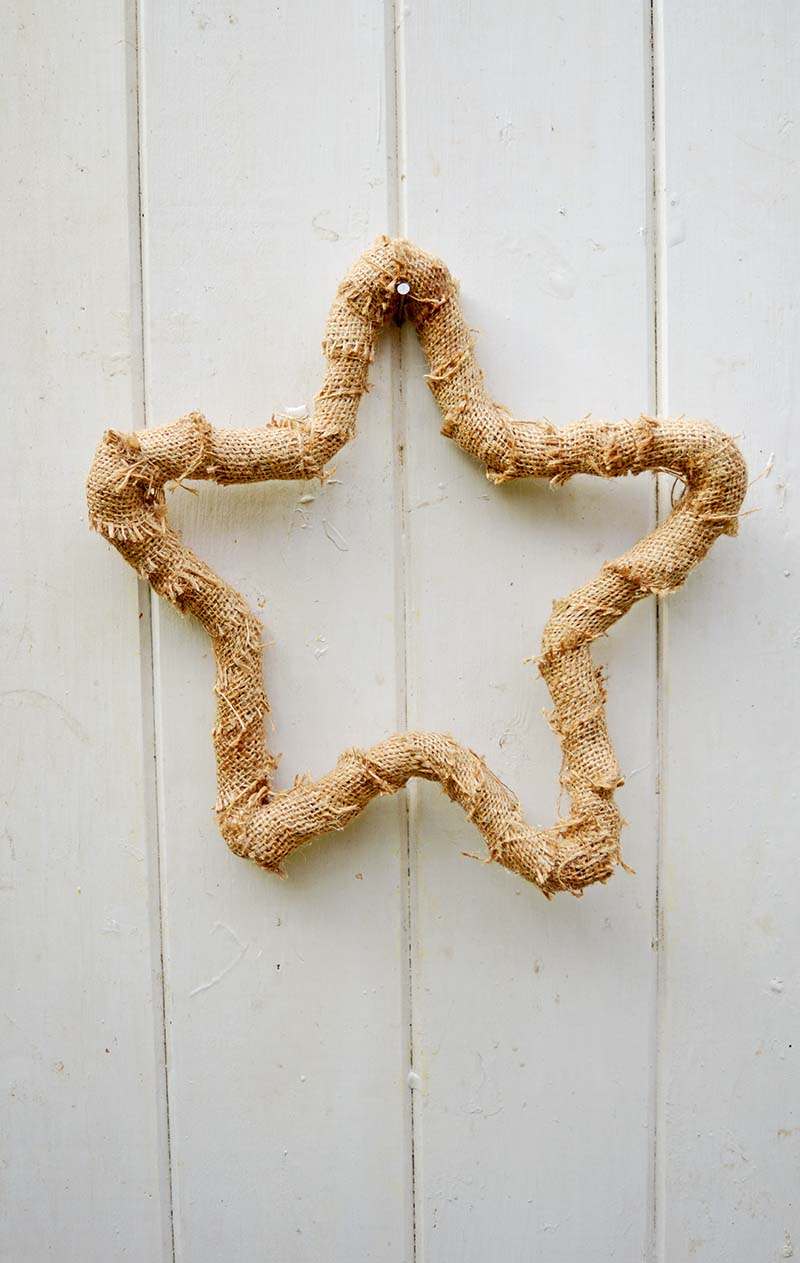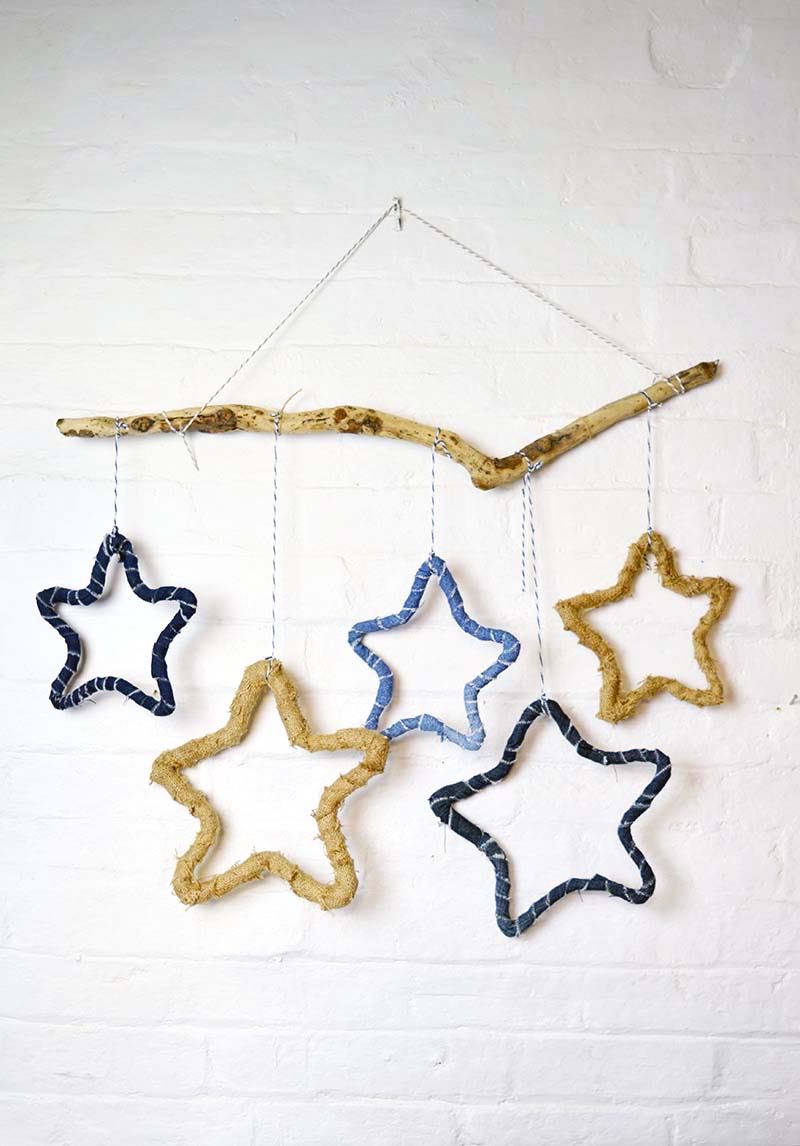 You can make these rustic stars any size all you need to do is use a different star template in the size that you want.


One of my favourite things is to decorate my home at Christmas with upcycled ornaments. Along with these rustic stars I have made lots of upcycled decorations that you might want to check some of them out. Also favecrafts has some great rustic Christmas decoration crafts.
Denim hearts wreath
Sweater Upcycled Christmas Ornaments
Upcycled Sweater Felt Ornaments
Upcycled Christmas Shuttlecock Angels