Sweater Upcycled Christmas Ornaments using Cookie Cutters
I love this time of the year when I get to indulge in my Christmas crafting. Last week, I started with my upcycled advent calendar.
The material for this weeks upcycled Christmas craft was felt from old sweaters.
Crafting with felted wool sweaters is lovely, as the fabric doesn't fray. For my Christmas ornament shapes, I employed my collection of Christmas cookie cutters. This is a fun and easy craft that costs next to nothing as you are using mainly repurposed materials.
I was so pleased with my upcycled Christmas ornaments, I therefore got a bit carried away and made a whole pile of them. When hung all together in a row the upcycled ornaments look really good. The ornaments are a Christmas decoration in their own right.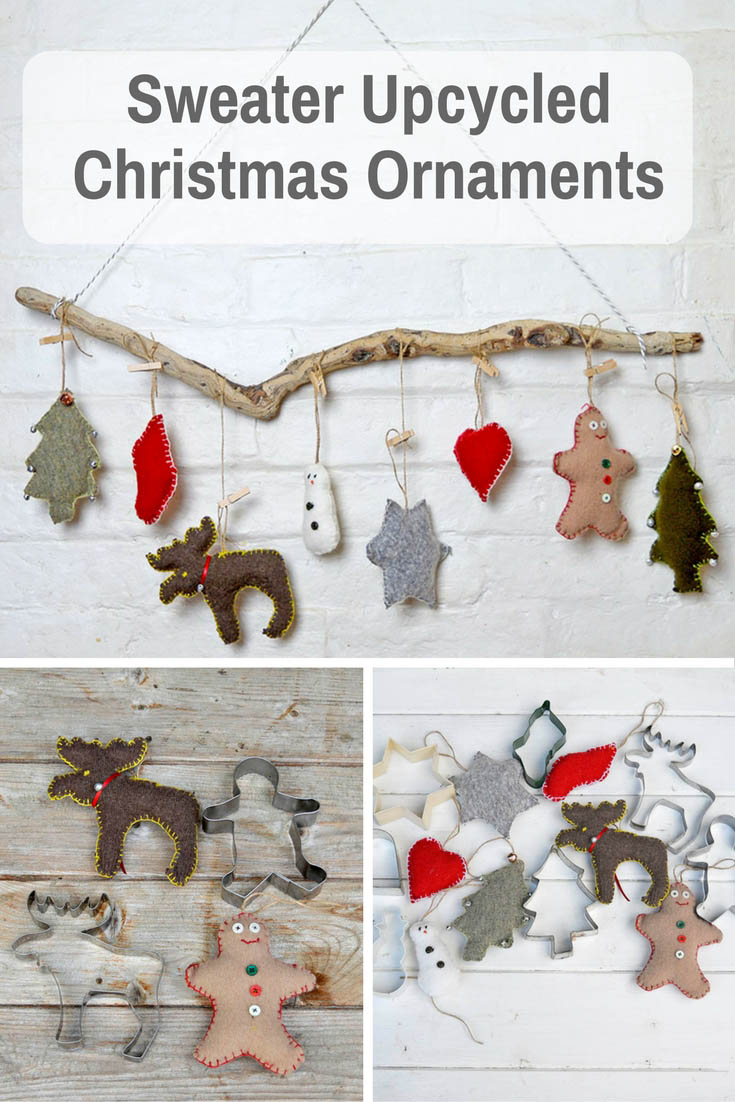 This post contains amazon affiliate links for your convenience. Click here to see my disclosure policy.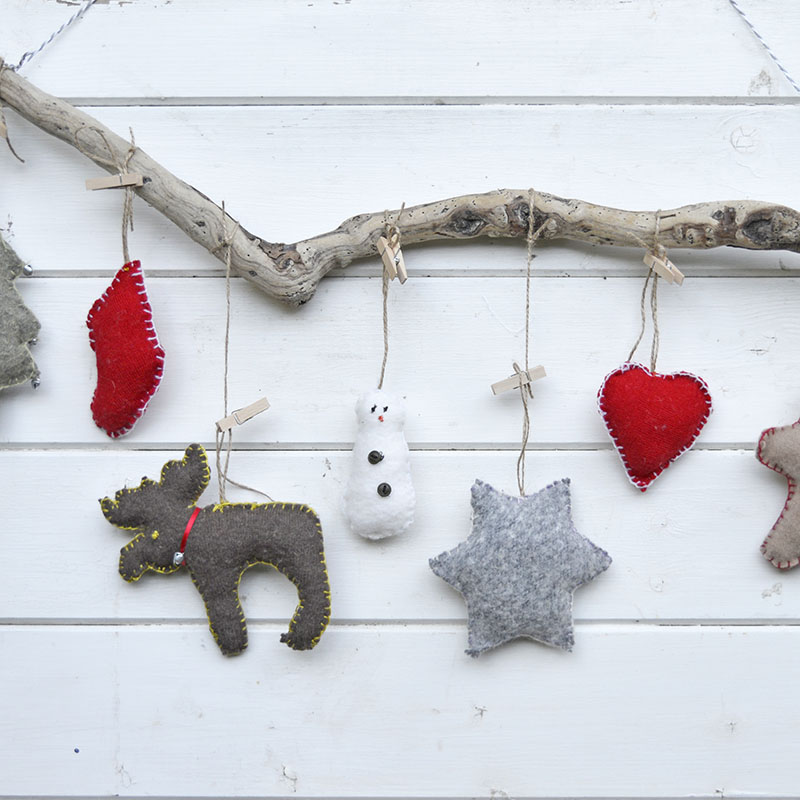 What you need to make sweater upcycled Christmas Ornaments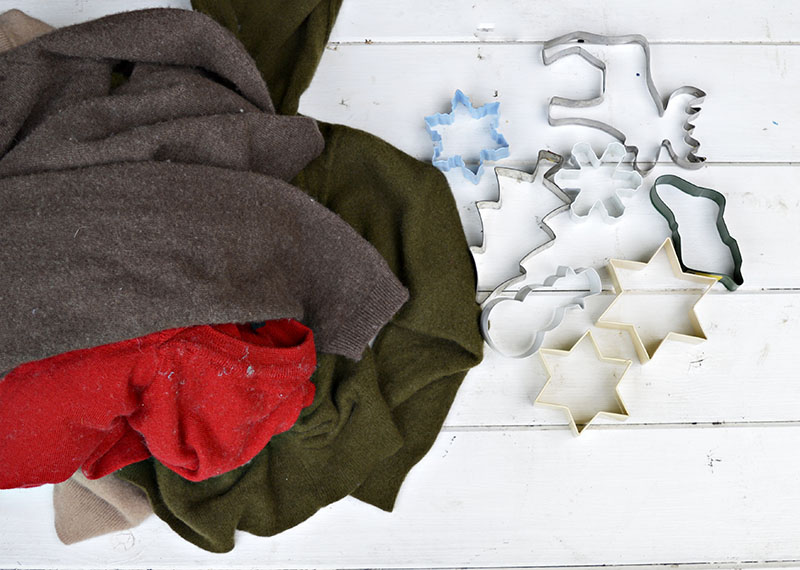 Old woolen sweaters – Your woolen sweaters should be at least 70% wool or cashmere otherwise they will not felt.
How to make sweater upcycled Christmas Ornaments
Firstly felt your wool sweaters. Felting wool is really easy. You have probably done this in the past. Where you have accidentally shrunk your sweater in the wash so that it is only fit for a toddler to wear!

Basically to felt wool you need, heat, water, and agitation. For more details check out how I did it for my mountain pillows.

Decide what colour felted wool you are going to use for your ornament. For example I used the greeny coloured sweaters for my tree shaped ornaments. Lay your cookie cutter (or template) down on the sweater and draw round it with a chalk pen.

For each ornament that you make, you will need 2 identical pieces of felt.

Using an embroidery thread in a contrasting colour, stitch your two pieces together. The stitch to use for this is a blanket stitch, which is very simple hand stitch. Don't forget to leave a gap for stuffing.

.

Finally stuff your felt ornament with fibre fill and then stitch to close. At the same time stitch in a twine hanging loop into your ornament.

Either leave your ornament as it is, or add some embellishments. I used buttons on the gingerbread man and snowman. Bells were added to the Christmas tree and eyes embroidered on the moose and snowman.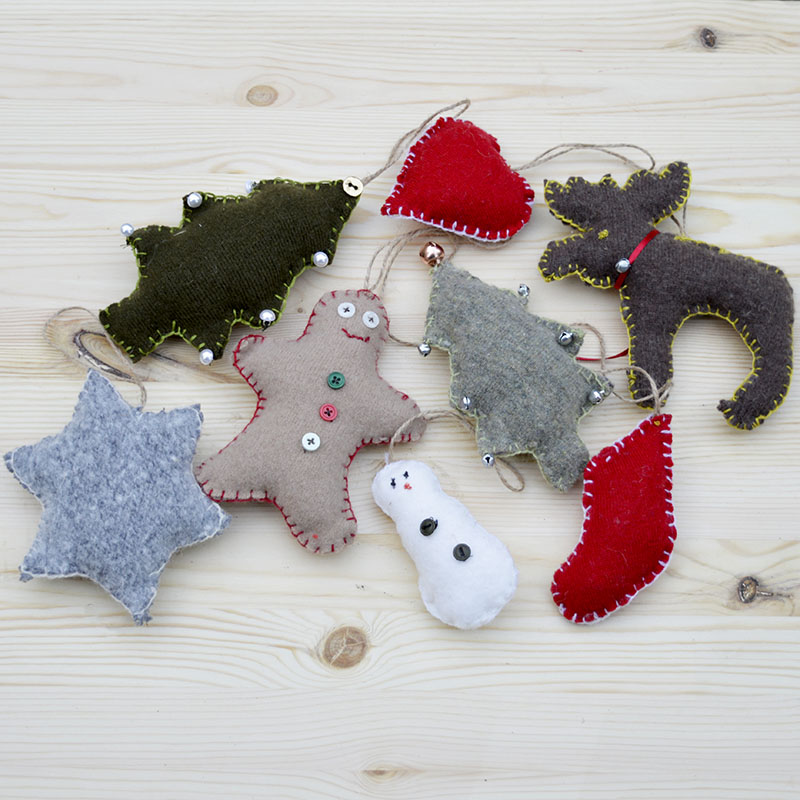 Hanging your upcycled Christmas ornaments
These cute ornaments can be hung on the tree using the twine loops you stitched in. However I felt my ornaments would get lost on the tree and I wanted to show them off together so I hung them from a branch using some tiny craft pegs.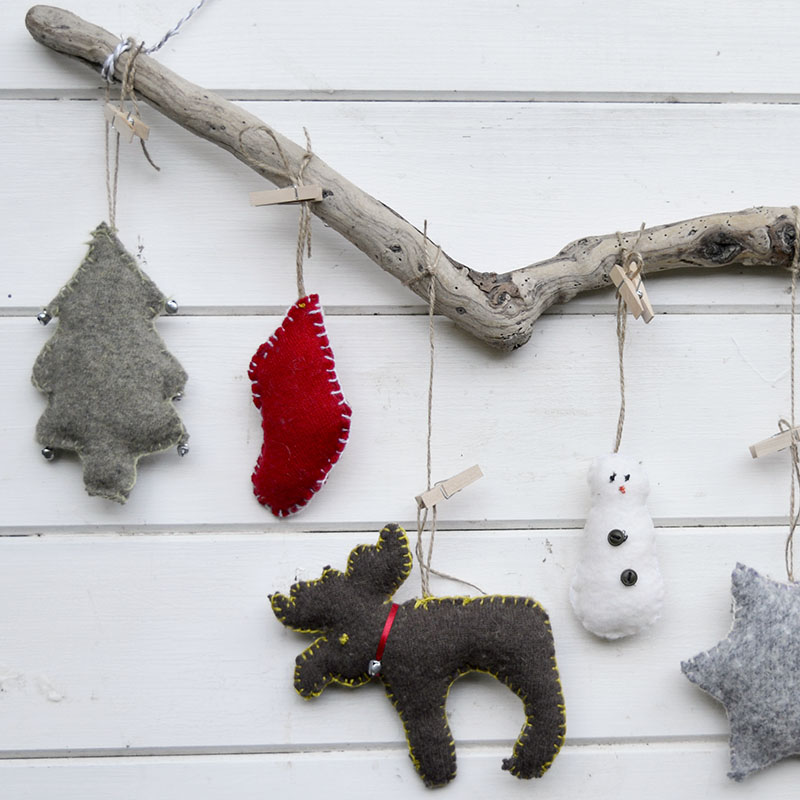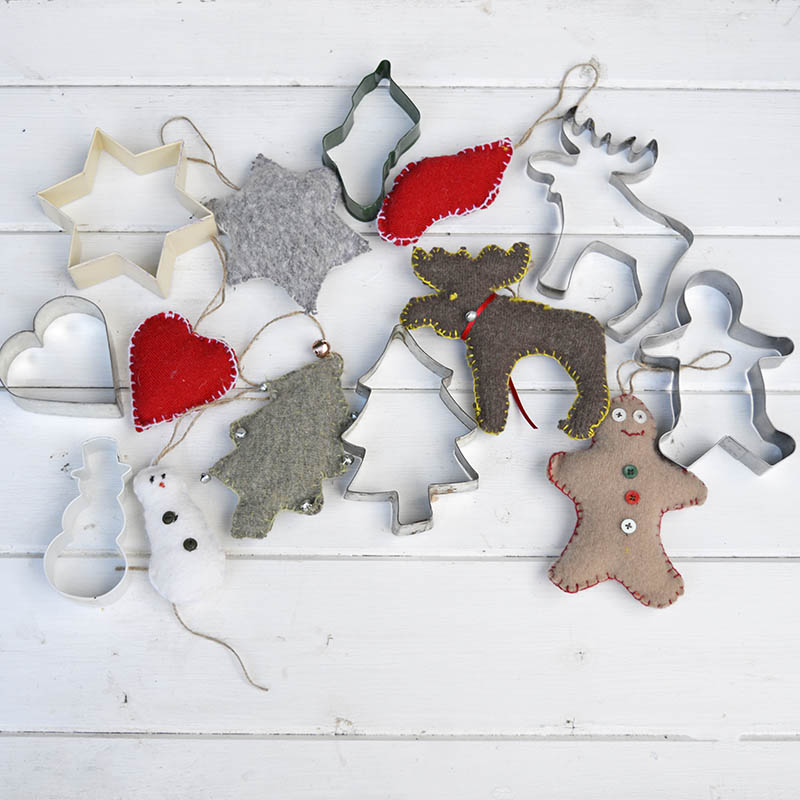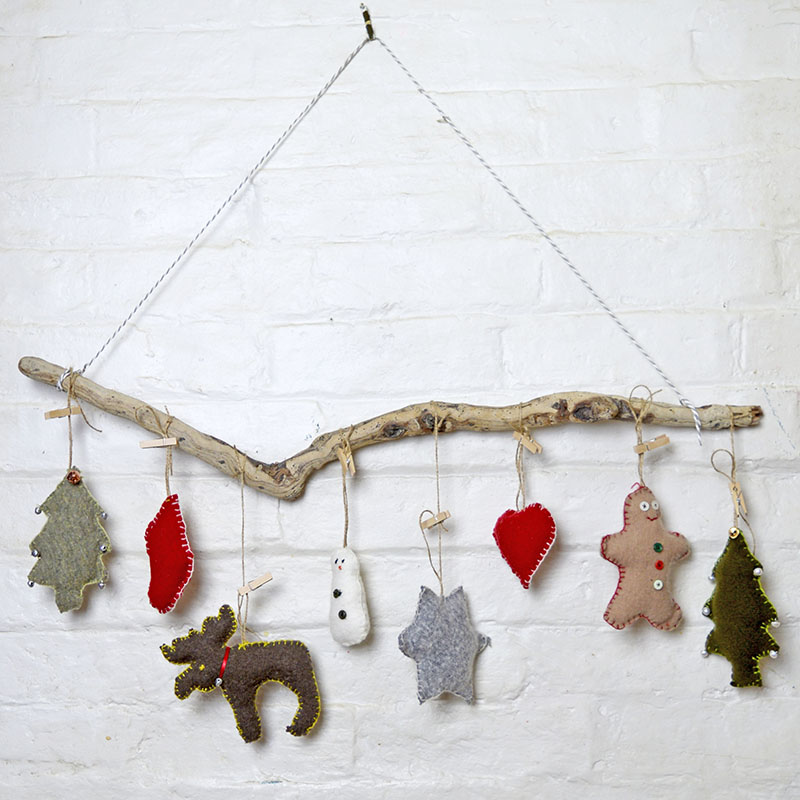 I really enjoyed making these upcycled Christmas ornaments. This is a simple craft to do while watching a box set in the evening. (I'm one of those people who finds it hard not to do something with their hands when watching TV).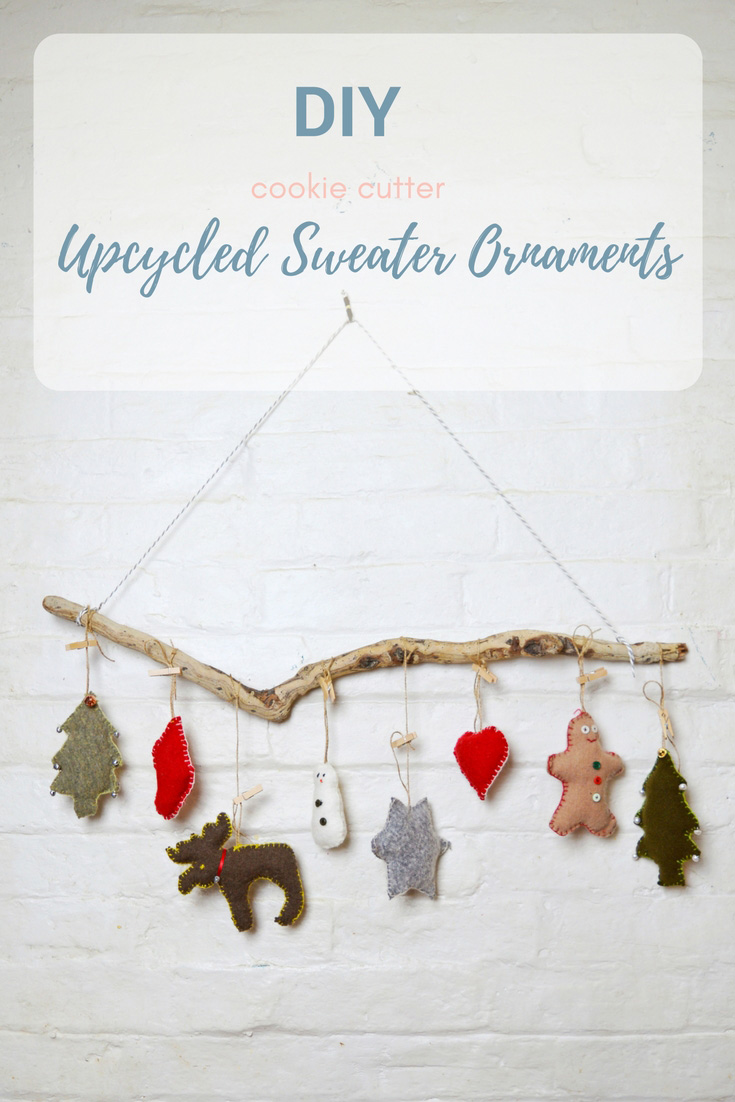 Don't forget to checkout my other upcycled sweater and felt Christmas crafts:
Funky upcyled felt garland
Giant Christmas Felt Letters
Christmas Elf on the Shelf
I used the same cookie cutters to make an upcycled paper bag advent calender, which you can see here.
If you want to see some more great Christmas ornament crafts visit allfreechristmascrafts.com