Inside: A collection of butterfly DIY and craft ideas for adult crafters. All include step-by-step tutorials.
One of the first things I painted at school was a butterfly. I remember painting the wings on one side and then folding the paper over so an identical wing would print on the other—a bit like an ink block. I was an easily pleased four-year-old and thought it was magic!
I've never grown out of my love of butterflies, and I still get a buzz whenever I spot one in the wild. They are the most beautiful insects. People seem to associate them with spring and Easter, but I think butterfly crafts can be done all year round.
Check out these free vintage butterfly illustrations to use with your crafts.
Best Butterfly Crafts Ideas For Adults & Teens
A collection of butterfly crafts for adults and teens to enjoy and try. There is a mixture of ideas from small craft projects, such as jewellery and ornaments. To home decor crafts from wall art to clocks and mobiles. The ideas cover many types of crafts using materials such as paper, yarn, fabric and repurposed plastics. You are bound to find ideas to inspire.
Pin for later!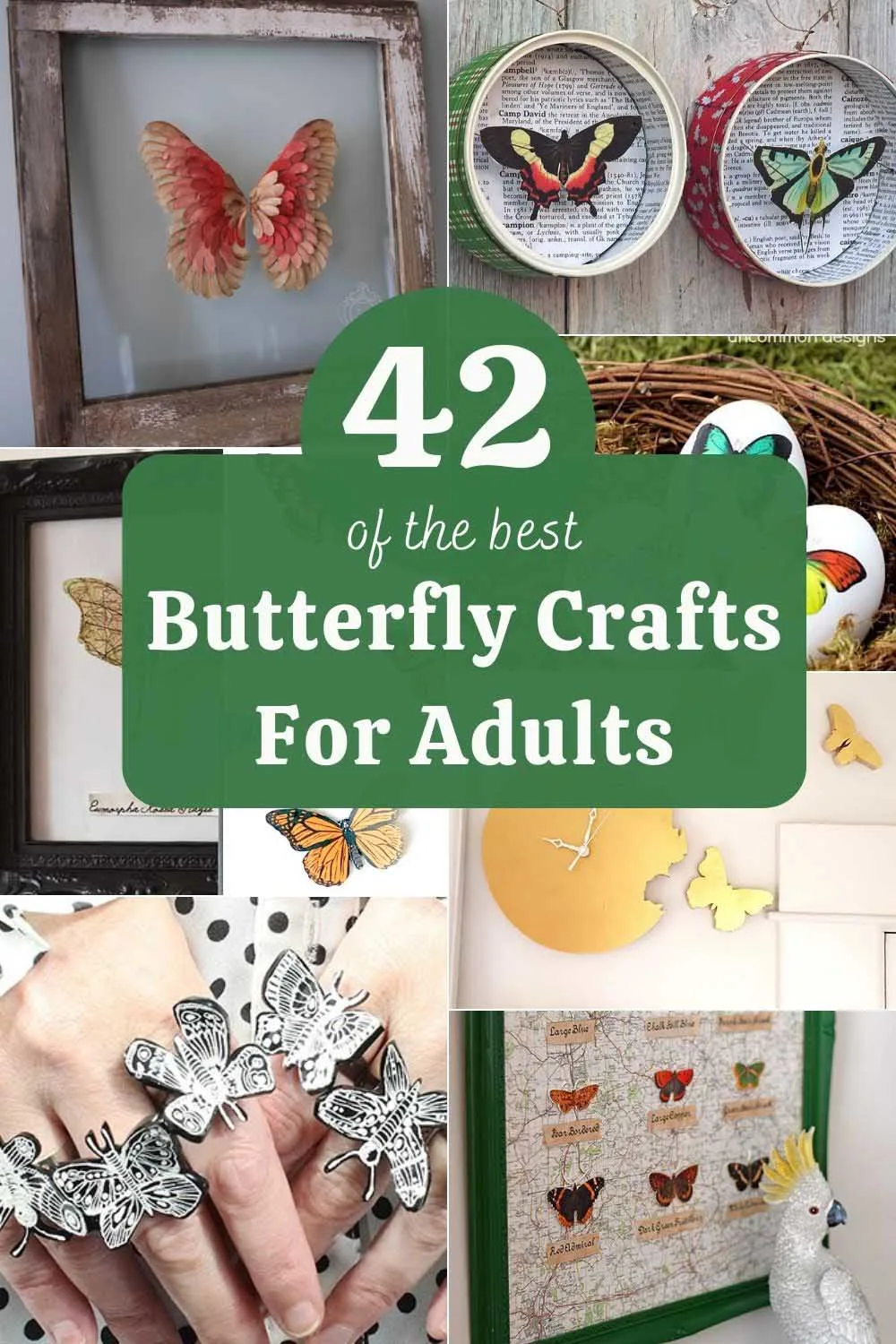 Some other themed craft ideas you might want to check out on Pillarboxblue are the cactus crafts, mushroom DIYs and pineapple crafts.