Inside: 22 best on-trend mushroom crafts and DIYs for adults to make.
Walk into any home store, from high-end interiors to the high street, and you'll be hard-pushed to avoid the wonderfully whimsical fungi. The mushroom trend seems to be growing; you'll find a fungi motif on crockery and pillows to doormats.
It's even penetrating fashion with great fungi-printed PJs and shirts.
The rise in mushroom-core reflects the general trend for nature-inspired interiors and crafts. And it's not just the popular cartoon-like red and white toadstools but more fungi in subtle natural colours.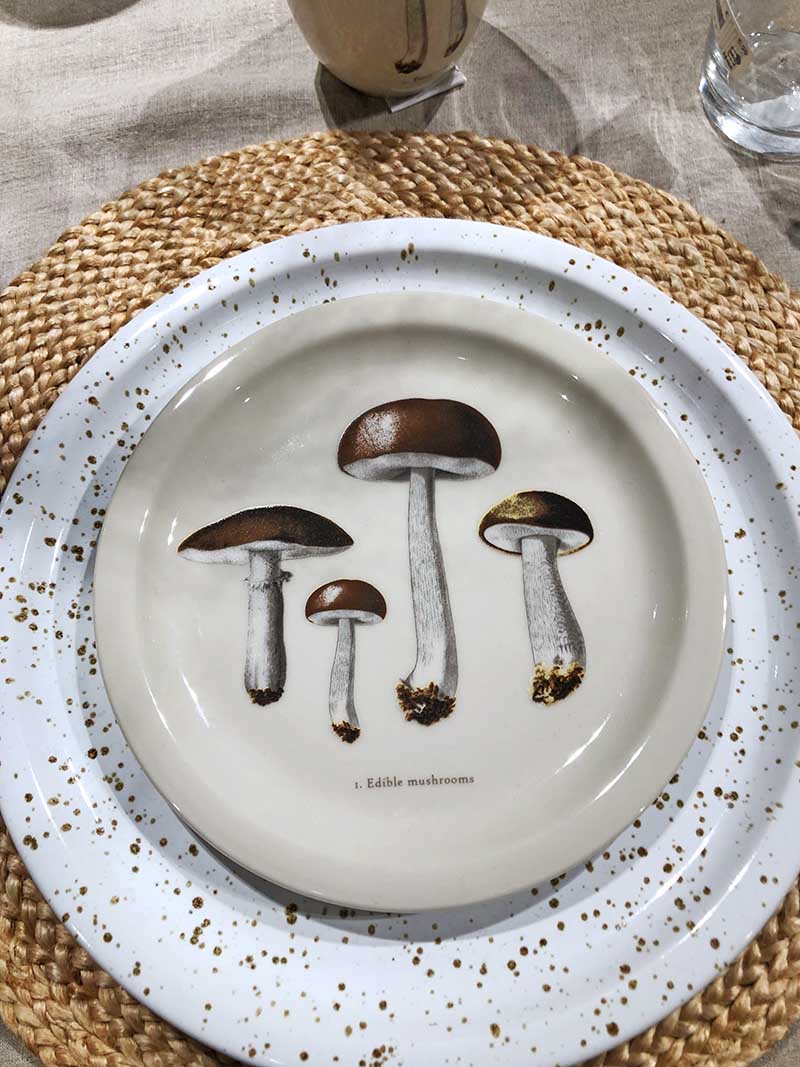 Check out the vintage mushroom charts on Pictureboxblue to see the fantastic variety of shapes and colours that mushrooms come in. The free fungal prints also make great wall art.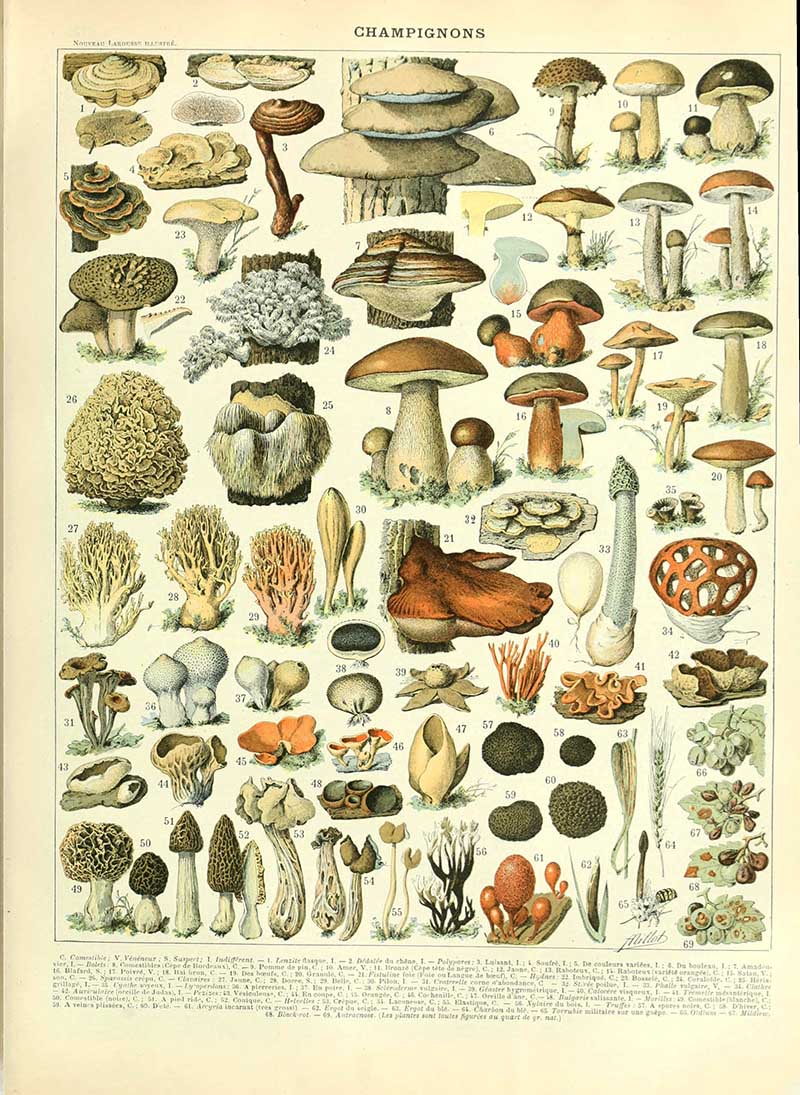 The Best Mushroom Crafts For Adults
Inspired by this trend, I have been making mushroom decorations. It's amazing what different materials you can use for making fungi. You can make them out of scrap fabric, acorns, paper, cotton wool, clay and even concrete.
You should find the perfect mushroom DIY in this list of ideas to inspire you to embrace this remarkable mushroom-core trend, from tiny bowls of painted pasta mushrooms to giant concrete toadstools for the garden.
Check out these vintage James Sowerby fungal drawings if you want mushroom images for your decoupage crafts.
Pin for later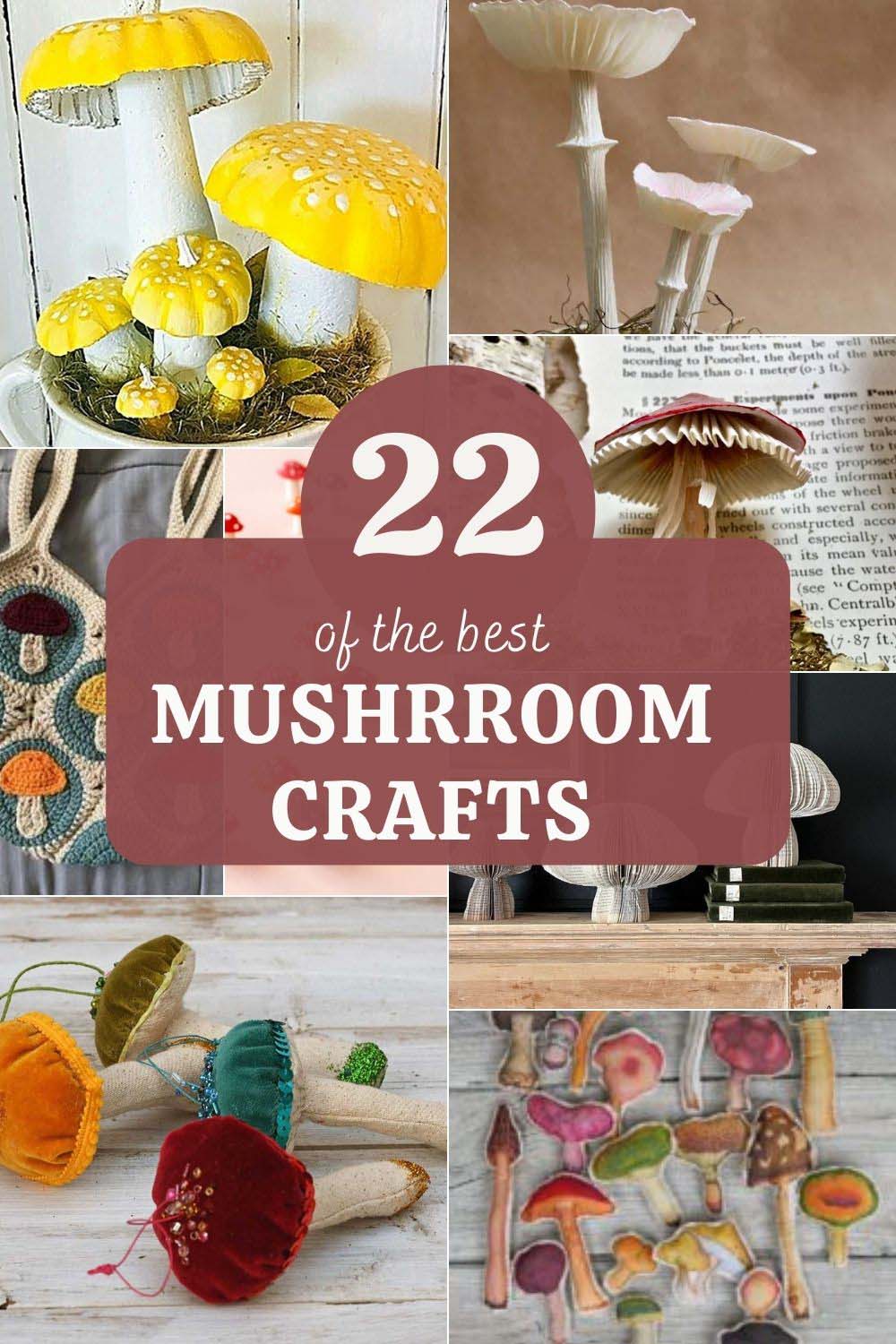 Other popular themes for crafting and interior decoration to check out are: