Inside: Shrinky dink ideas that will inspire you to rediscover this supercool retro craft.
There are a lot of firsts in life that become embedded into memory. Bizarrely, one that sticks is my first encounter with Shrinky Dinks.
It was the 70s (before computers, tablets and mobile phones); we were visiting relatives, and the adults wanted the kids out of the way whilst they talked and drank. So they used a pack of Shrinky Dink sheets to keep us entertained.
The plastics' magical shrinking superpower had me hooked!
It worked; we spent hours colouring, cutting, and generally keeping out of the grown-up's way.
My love for shrink plastic crafts never shrank!
I've wowed my kids with the craft. And I can't wait to share it again with future grandkids (if I have any).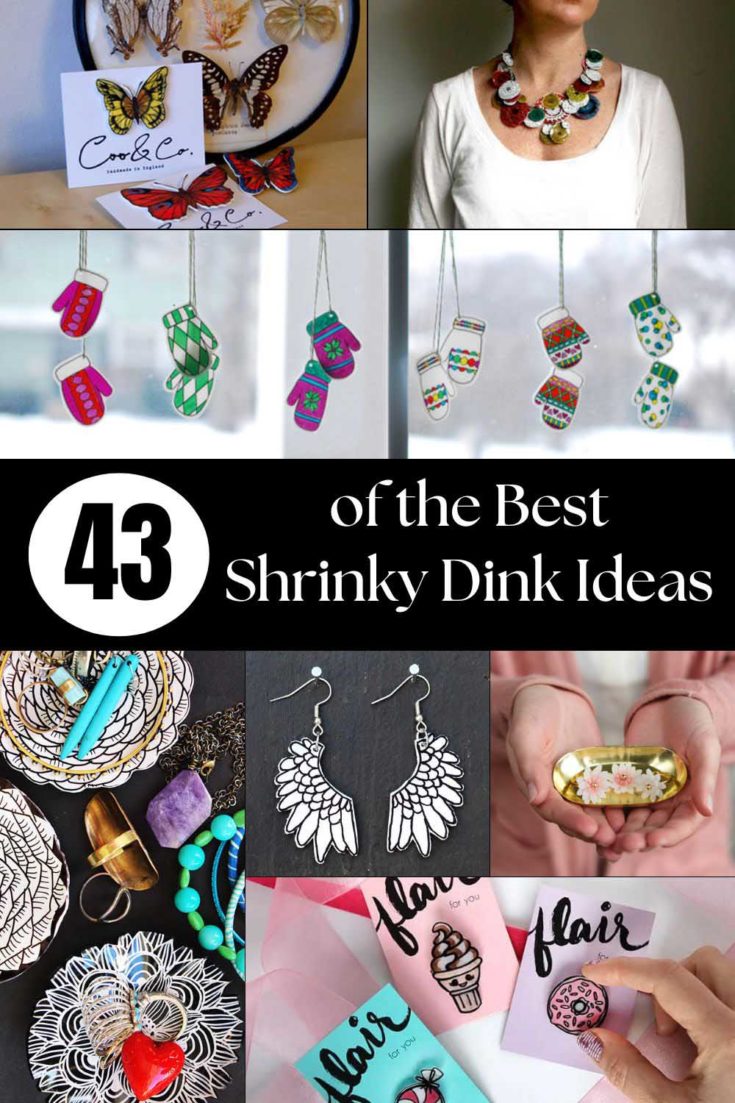 Shrinky dinks come in sheets that are white, clear and frosted. Print or hand colour them with paints, pencils and inks. Put them into the oven in a low-temperature oven for a couple of minutes, or use a heat gun to shrink them.
For a more eco-friendly version of the craft, repurpose leftover plastic food containers (look for the recycle triangle #6). Cookie and takeaway salad containers are normally the right plastics to use.
The Shrinky Dink ideas get better and better; it's not a craft just for kids. There are so many funky things to make with the sheets as an adult, from unique homemade jewellery to cute ring bowls, stylish napkin rings and mini terrariums.
The Best Shrinky Dink Ideas
Unique Shrinky dink ideas that you wouldn't have thought of before. Many would make great handmade gifts or are suitable for craft fairs. If you want a modern twist on this retro craft, this list is full of fun and stylish ideas.
Check out many more cool adult craft ideas and a comprehensive list of the types of crafts you can do at home, including these easy air dry clay ideas.