How To Do Marimekko Easter Egg Decorating
Every year I love to do a bit of Easter egg decorating. Last year, I made rustic upcycled denim eggs and the year before no sew patchwork fabric Easter eggs. This year I decided to go with one of my favourite obsessions and that is Marimekko.

I've decoupaged loads of things in the past with Marimekko napkins, from a garden bench, large Christmas wall art and I even made some DIY Marimekko shoes. So why not some Marimekko Easter eggs?

I always use real eggs for my Easter egg decorating, as I often have scrambled eggs for breakfast so they are readily available and cost me nothing. If you can't be faffed with blowing your eggs you can of course use craft eggs.

The only problem with using real eggs is that it is hard for me to get hold of white eggs. In the UK all the eggs in the supermarket are brown. So for my Easter egg decorating I had to paint my egg shells white.

I know in a lot of other countries chicken eggs are white. I used to think that was because they were bleached white. That's what my dad told me. As it turns out he was wrong! It's all to do with the breed of chickens.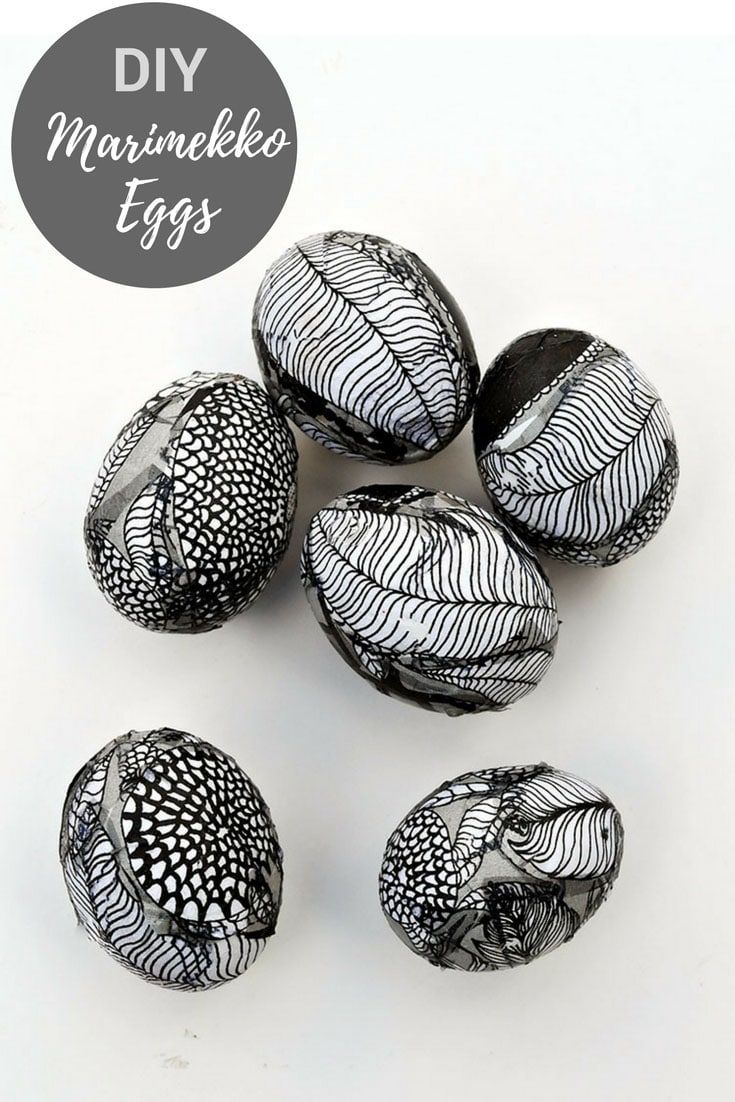 This post contains Amazon affiliate links for your convenience. Click here to see my disclosure policy.



What you need for Marimekko Easter Egg Decorating
How to do Marimekko Easter egg decorating
Firstly if your eggs aren't white, then paint them white.

Next, Marimekko paper napkins are 3 ply. You will only be using the top printed ply, so carefully separate out the top ply from the rest of the paper napkin.






Cut away small flowers, and design elements from the napkins.






Cover the egg with a 50/50 Mod podge water mixture and carefully stick the paper napkin cut out to the egg. Use a clean foam brush to push the napkin down onto the eggshell.






Carry on covering the eggs with bits of paper napkins until it is all covered. Fill in any gaps with tiny pieces of paper napkins.






To finish off cover the eggs completely with 2 coats of Mod Podge to act as a protective varnish. Let the first coat dry before adding the second. I found that resting the eggs on a wire frame made this easier.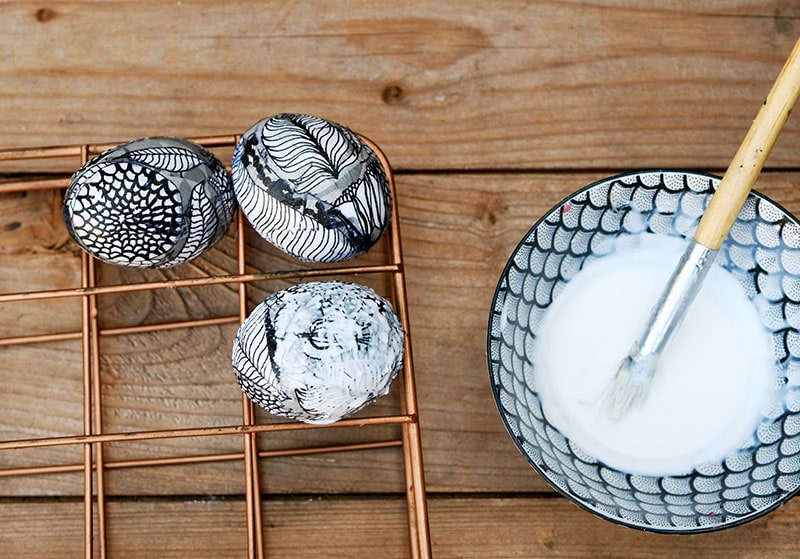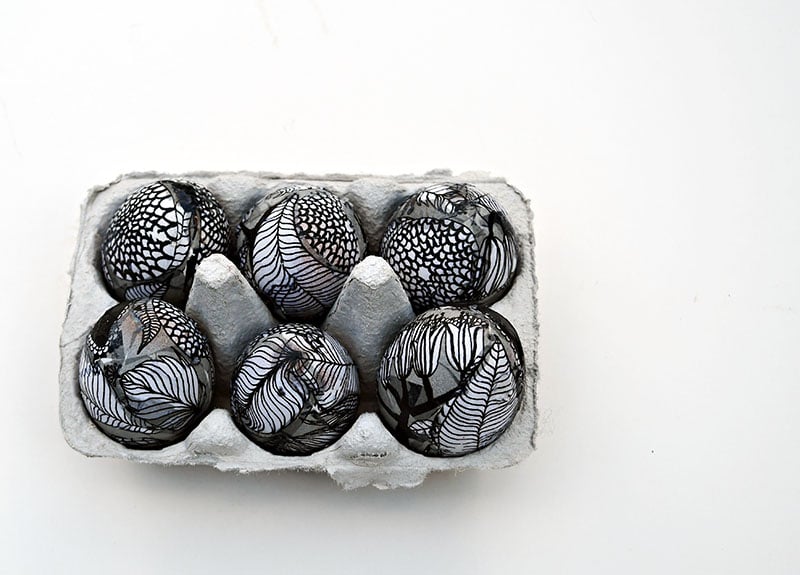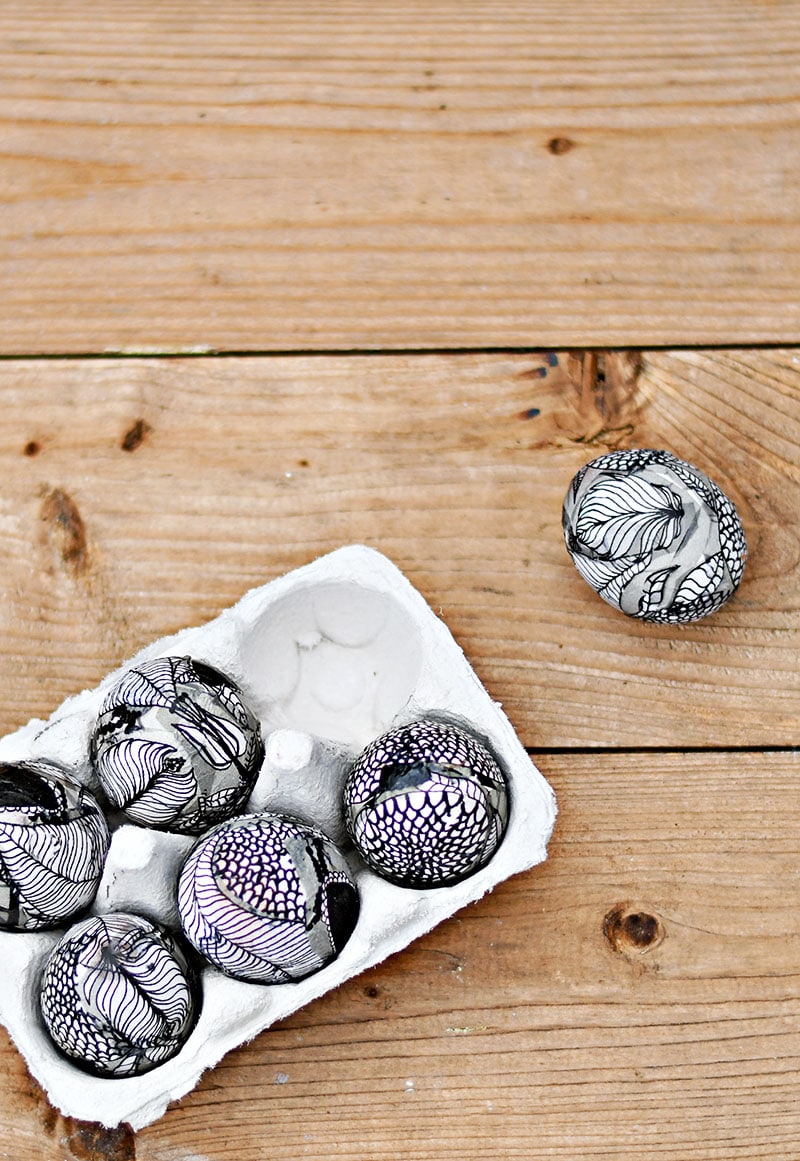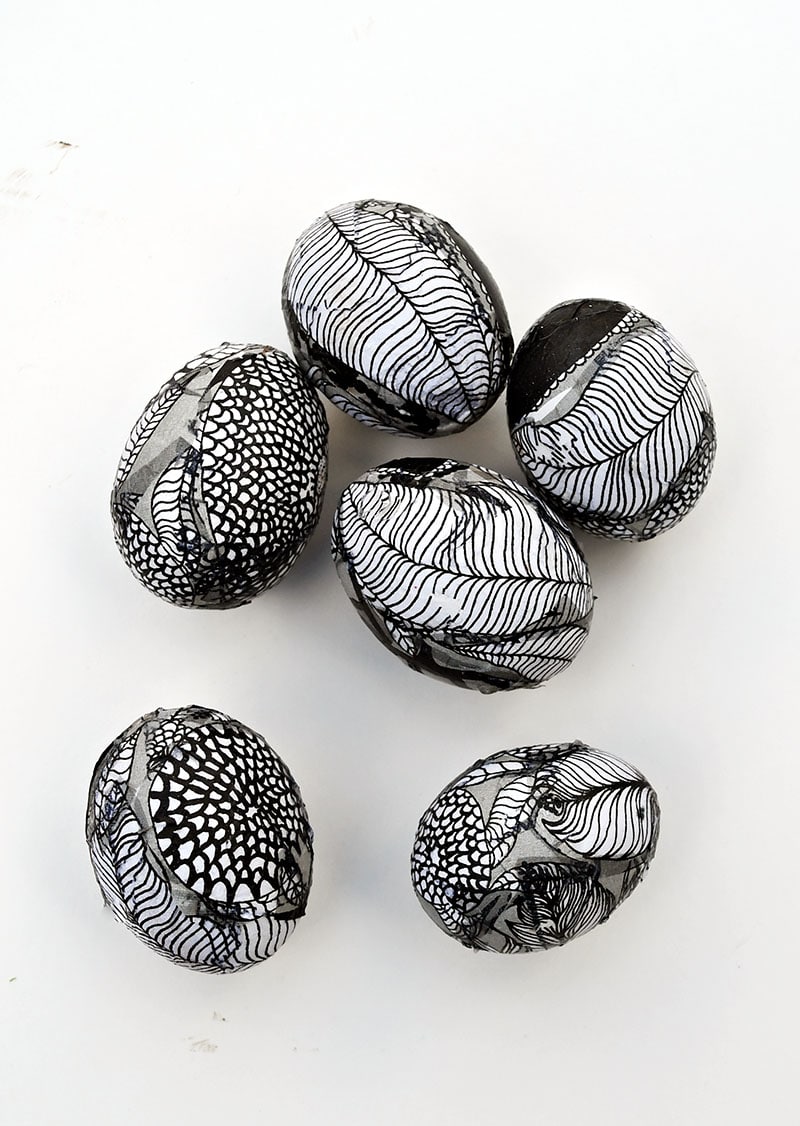 I have a habit of buying a pack of Marimekko paper napkins everytime I visit a Scandi shop. Now I have quite a collection so I think I will be decorating some more eggs with Marimekko.


Don't forget to check out my rustic denim upcycled eggs and my patchwork fabric eggs.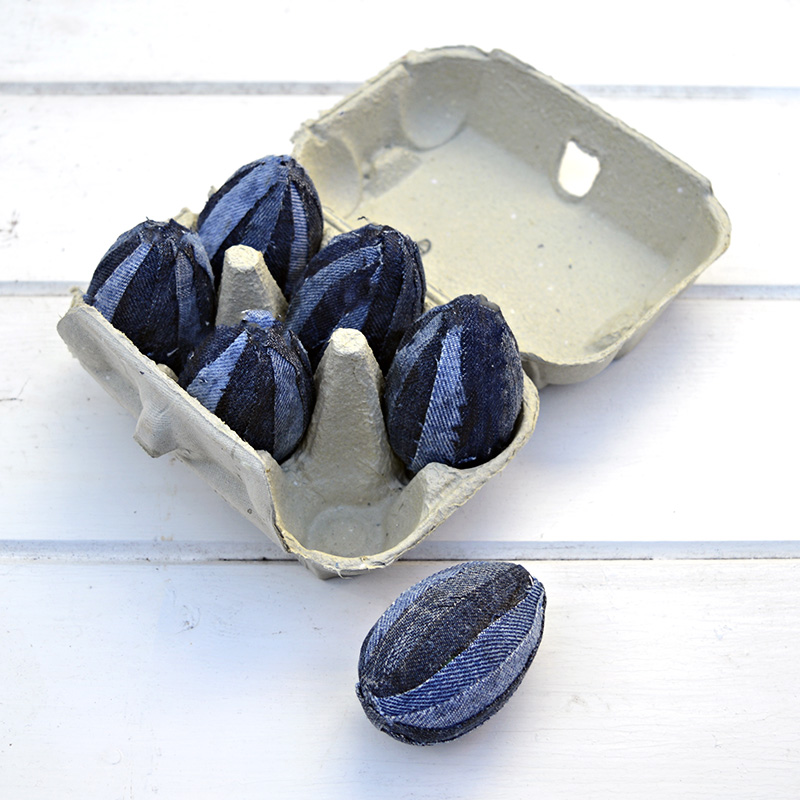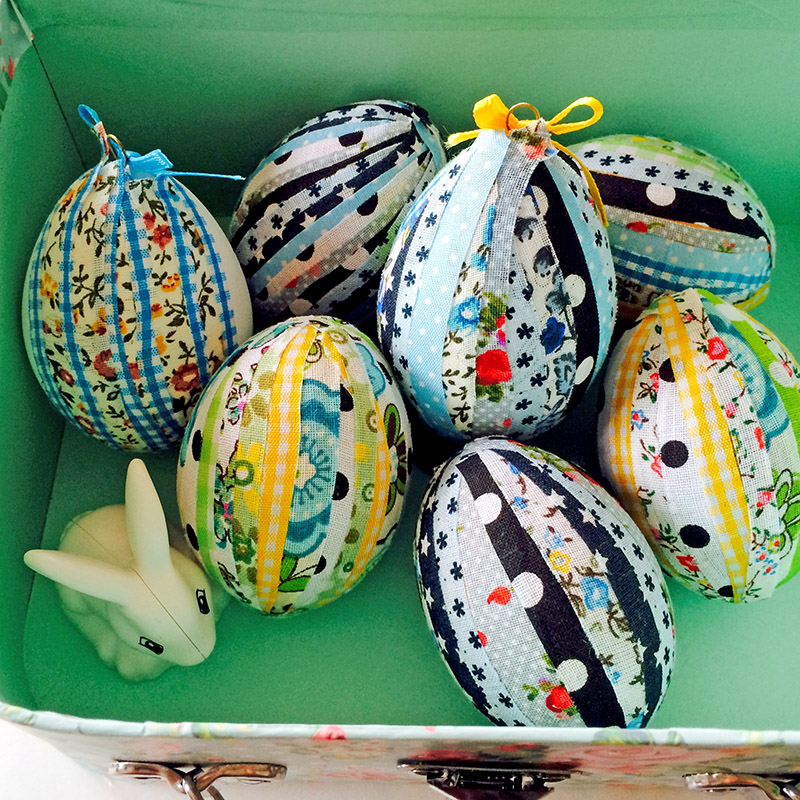 Still looking for Easter egg design ideas then check out allfreeholidaycrafts.