As so many of the crafts on Pillarboxblue involve maps, I have decided to share with you my collection of free printable vintage maps. So you can use them for your own crafts and DIYs.

It's amazing how a decoupaged vintage map can transform the mundane into something awesome, such as with my map table IKEA hack. Vintage maps can also be used for printing onto wood and other surfaces too. Maps can be used to make some cool map themed gifts.
Free Printable Vintage Maps For All Your Craft Needs

The maps I have scanned in from my collection are from the 1890s, as these are copyright free. They include several country maps, a couple of world maps and a city map.

I will be adding more maps at a later date so watch this space. Just click on the highlighted title of the map you want and you will be given a free PDF of the Map to print or save. I have scanned the maps in at a relatively high resolution so you should be able to get a good downloadable print.
(If you can't find a particular map you are looking for the checkout my other site Pictureboxblue.com which is full of free maps and gorgeous vintage images).

Not sure what to do with a free printable vintage map, then check out my maps craft page for lots of cool ideas and inspiration.

Whether you want to transform a piece of furniture with maps or simply make some fun paper decorations, you should find something you like. The gorgeous map roses I made are one of my most popular posts and have been featured in several magazines.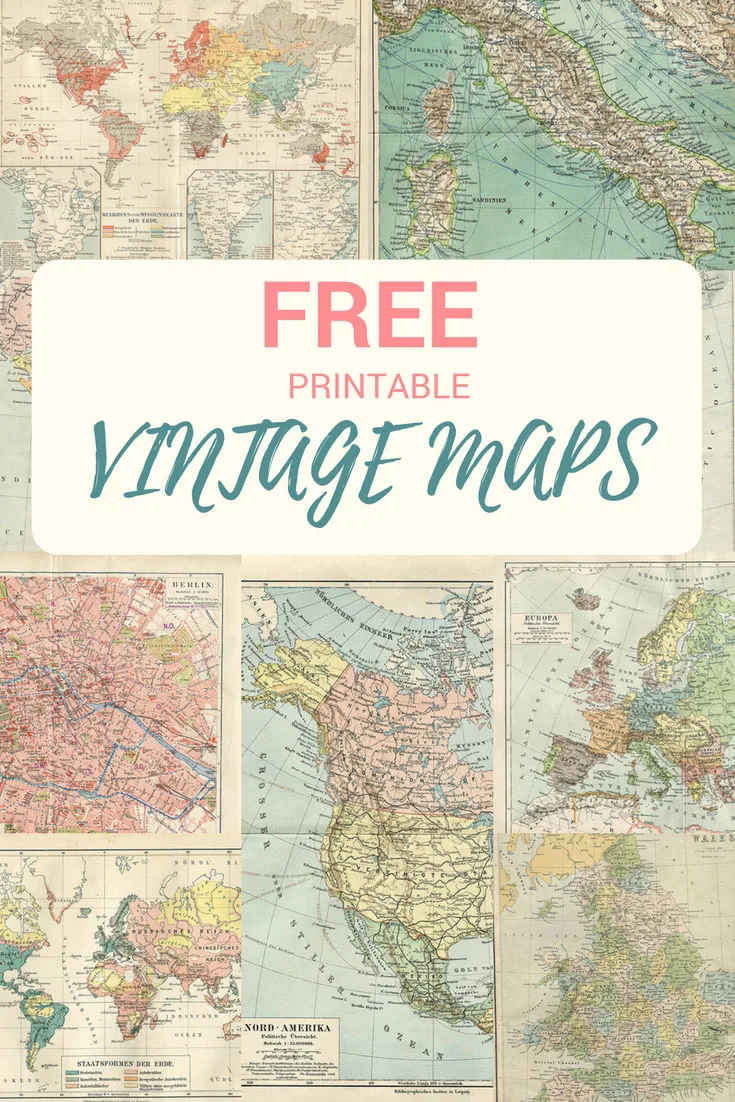 This post contains Amazon affiliate links for your convenience. Click here to see my disclosure policy.
The Free Printable Vintage Maps for Crafts
I love looking at old maps of Europe as so many borders have changed over the last Century. Many countries have disappeared and new ones reborn. Even in the last 50 years, with the break up of the Soviet Empire.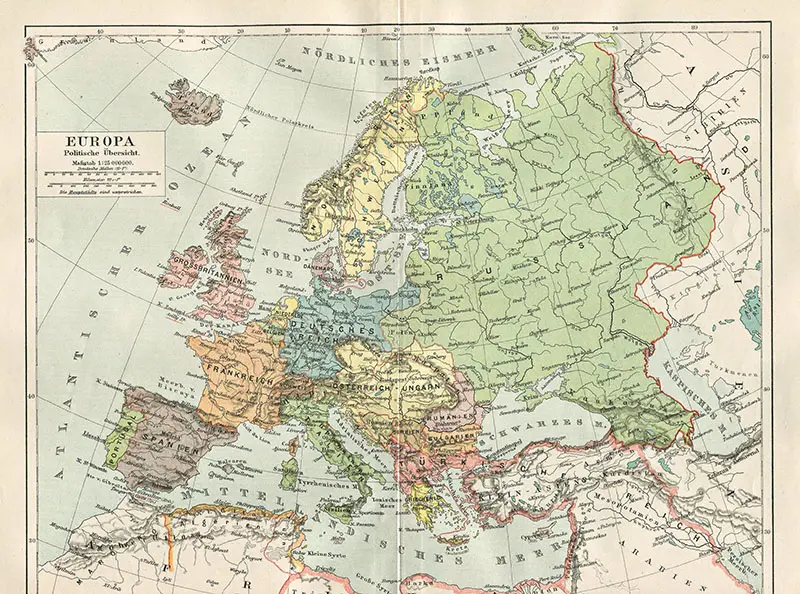 I've been to the States a few times New York and Atlanta. However, I love the Canadian Rockies and have had great vacations both in the winter and summer there.
This year I visited Vancouver and the Gulf Islands which was fabulous. I don't think it will be long before I will return to North America. There are so many more wonderful cities and places to discover.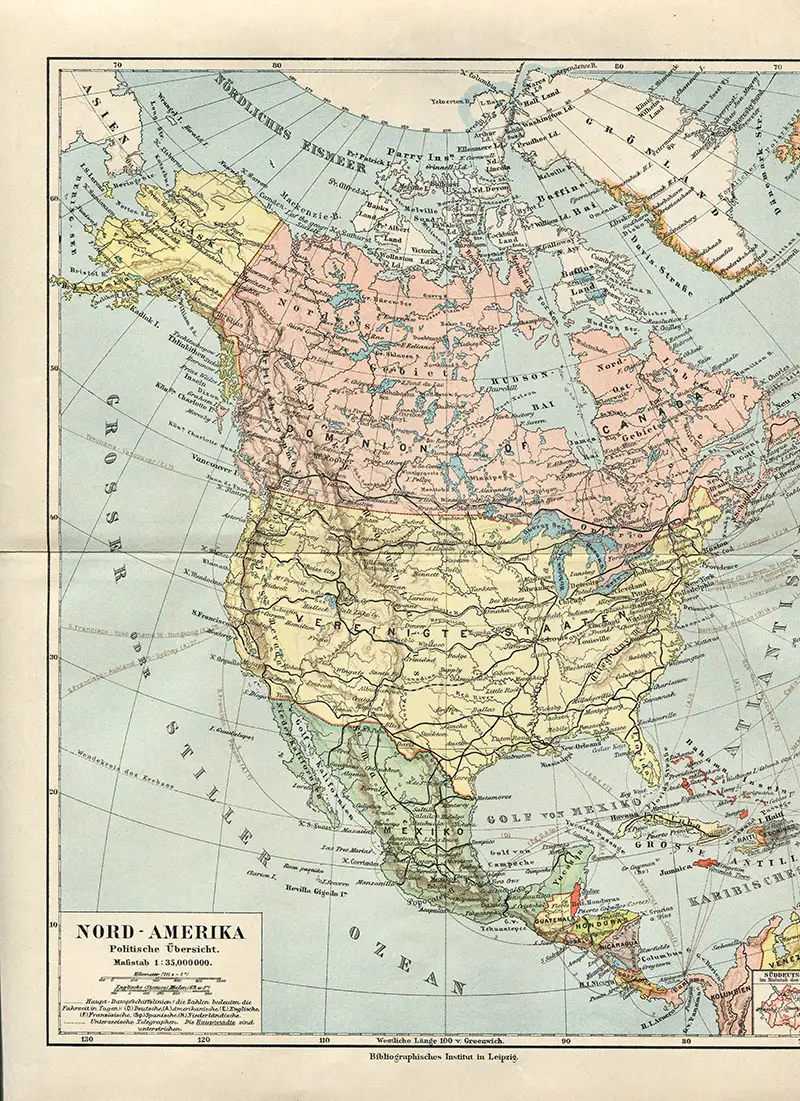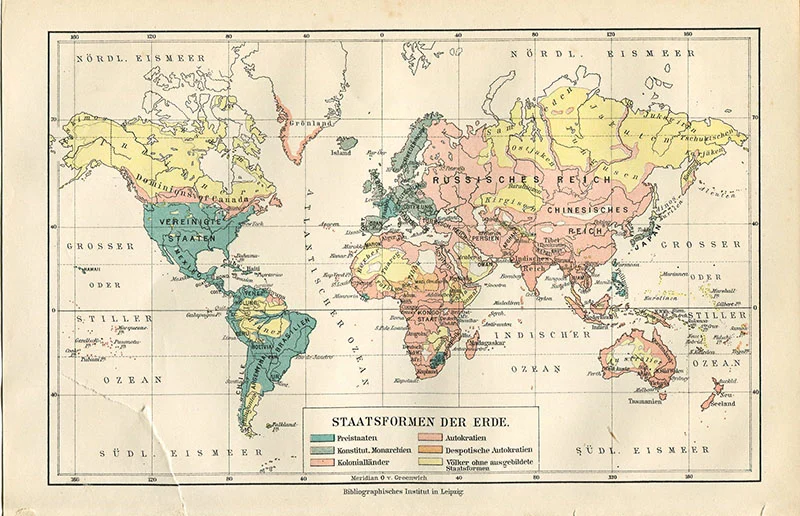 I currently live nearly in the center of England, just slightly to the East. In a county town called Bedford. It's probably as far as you can get to the coast from anywhere in the UK. Unfortunately, as I love the sea.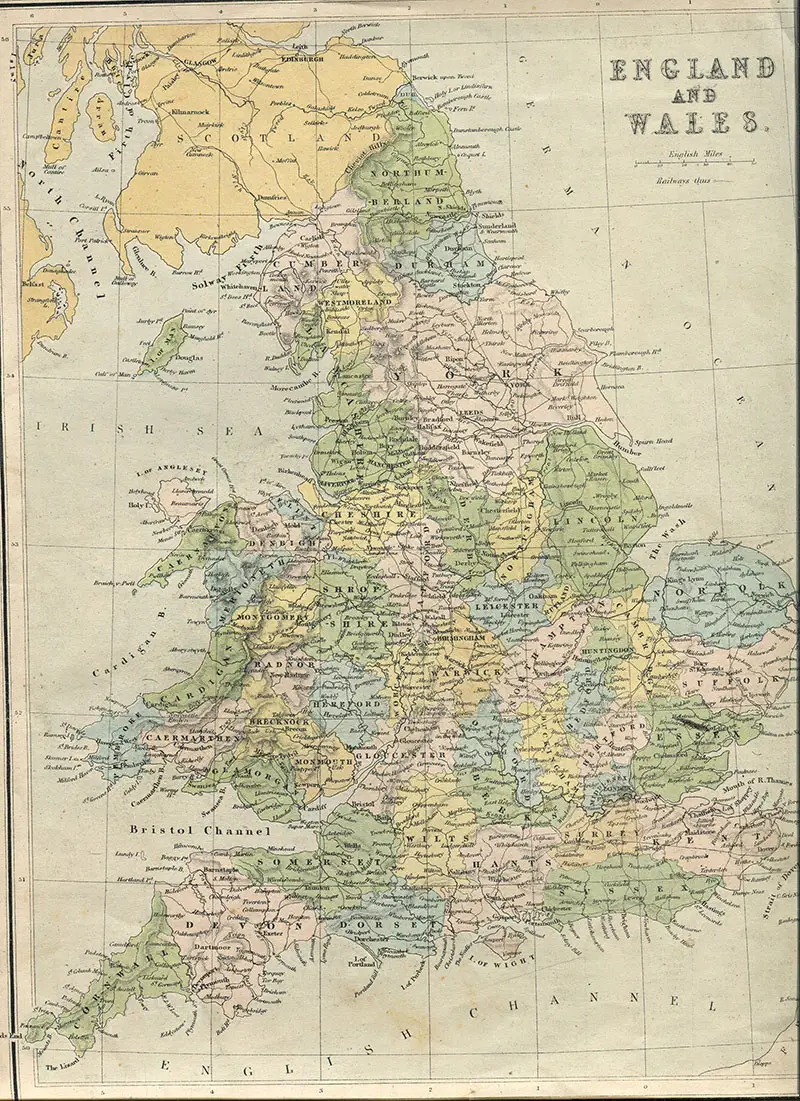 I visited Berlin just after the wall came down, I'd love to return again one day. This is a perfect map to use when making map table mats.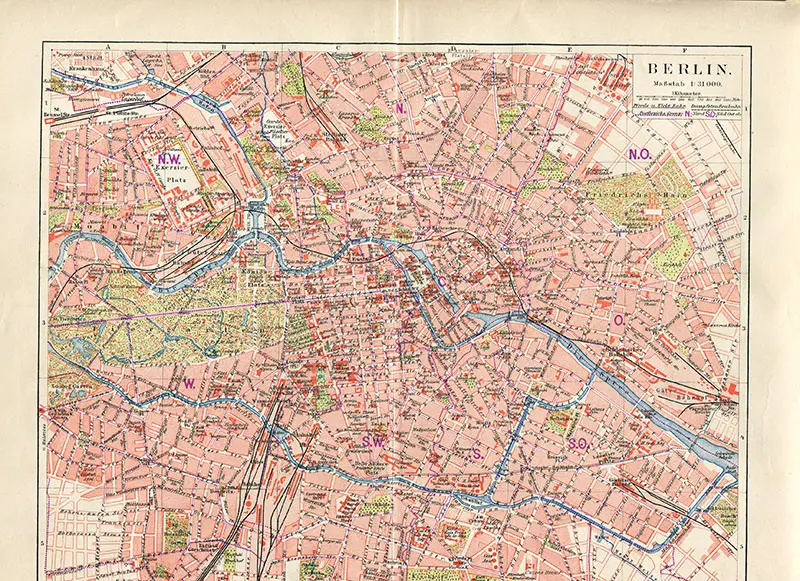 If you are a fan of the Eastern States and especially New York there are some fabulous vintage New York City maps free to download here.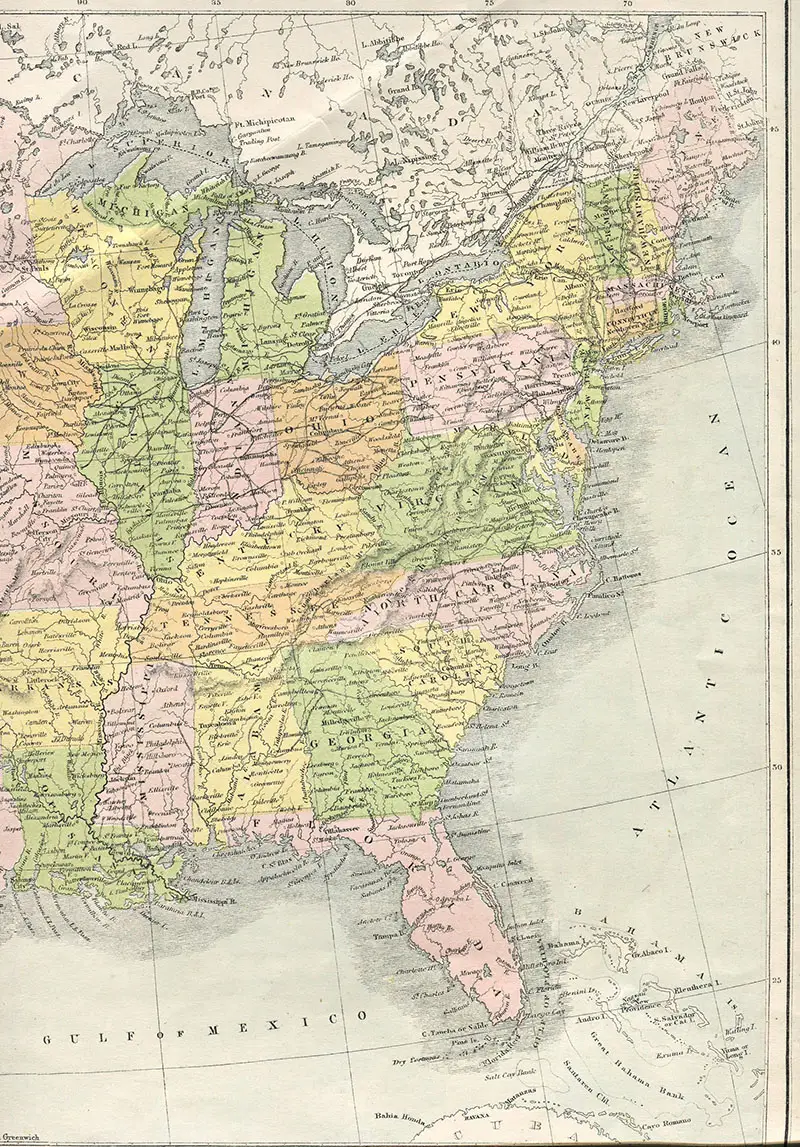 It really does look like a boot!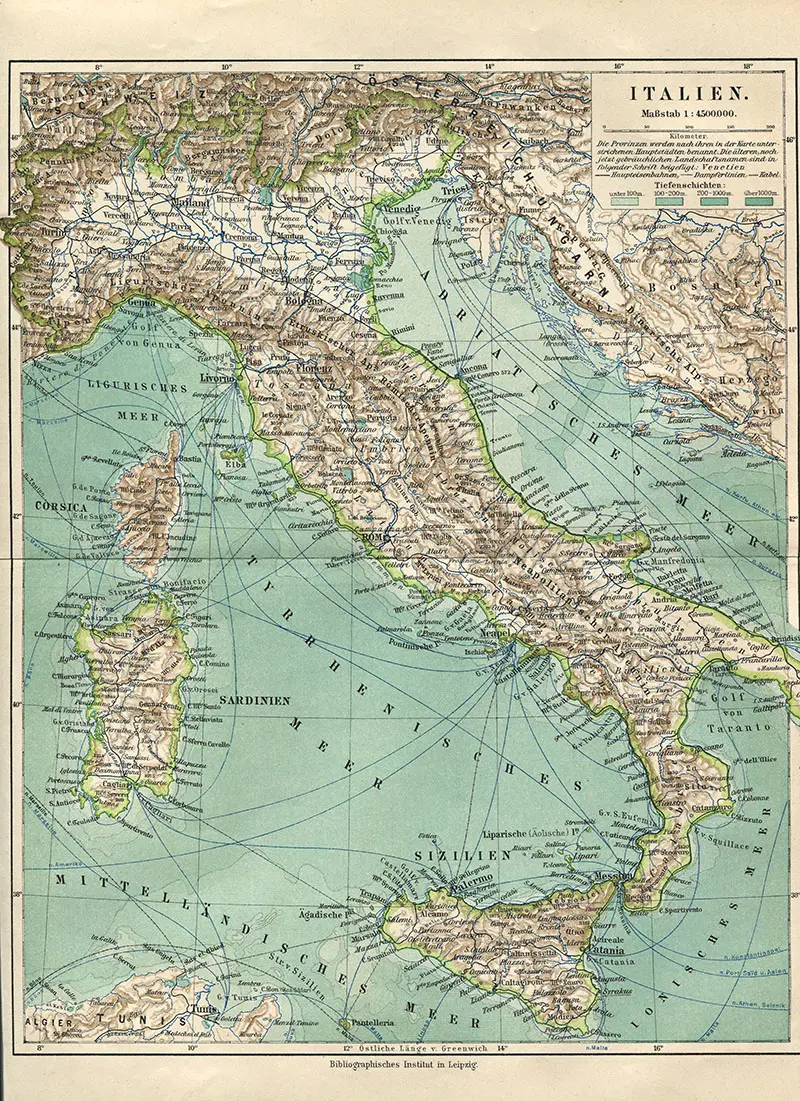 This is somewhere I visited a few times as a child. I have very fond memories of Sri Lanka and would love to take my own family there one day to see it.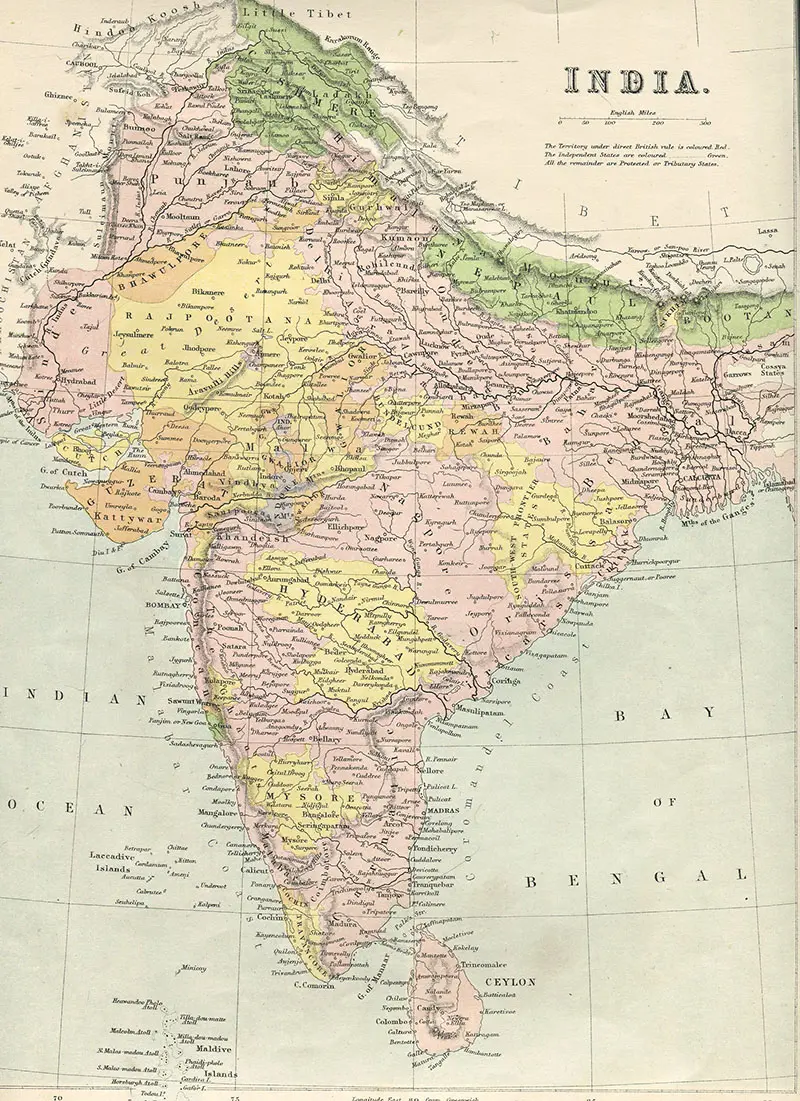 This is a great map of the USA with coloured states. You can find more maps of the United States here.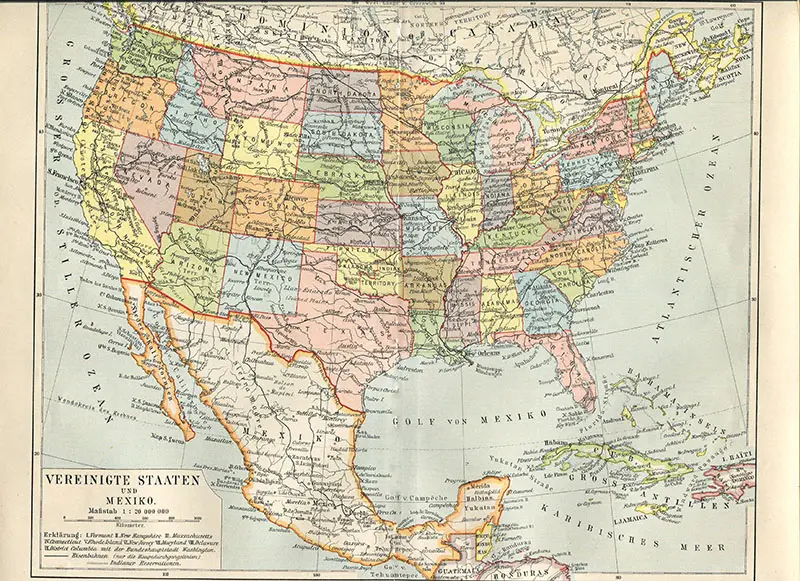 I love to craft with world maps and have used them to hack an IKEA Rismon lamp and to make an IKEA map clock.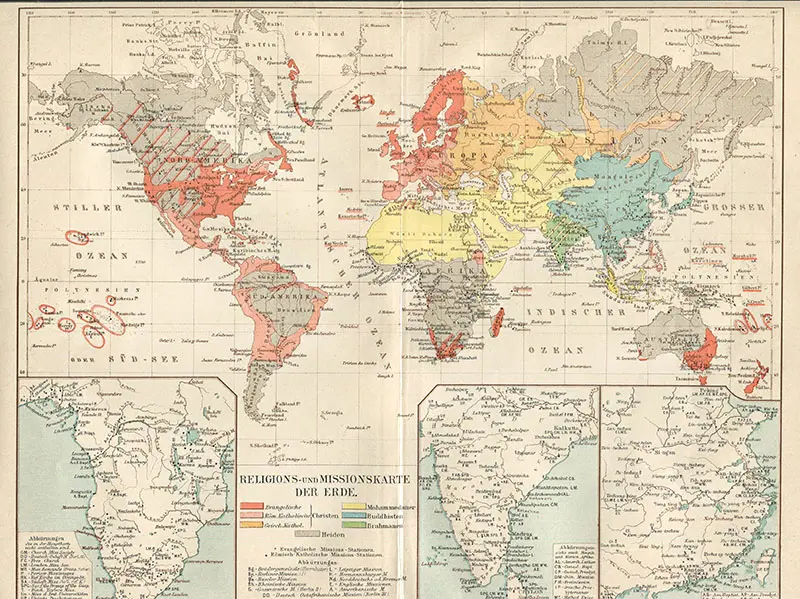 This free printable vintage map of Europe is a very popular one for crafting and decoupage. I used this same map for making a map magnetic pinboard.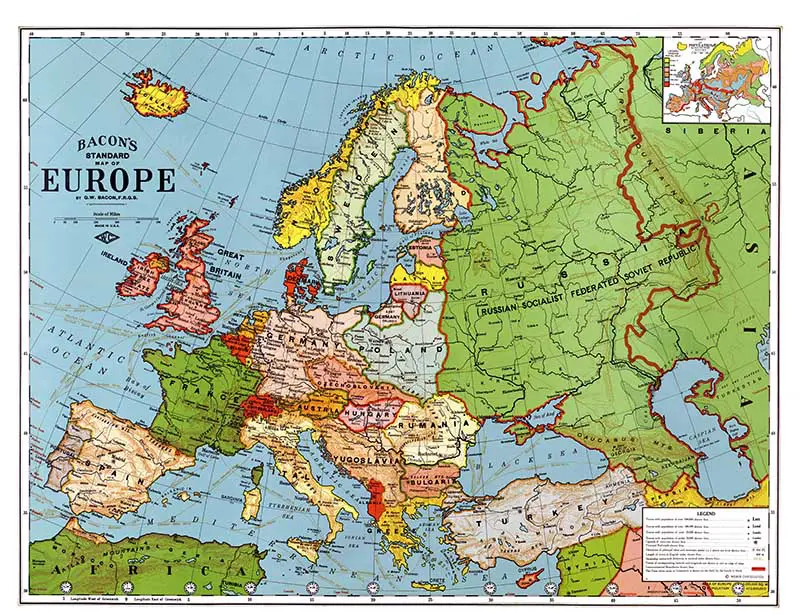 This particular printable vintage map of the world I used for my world map desk DIY.
What I liked about this world map was the unusual aspect with Australia on the left and the Americas in the middle.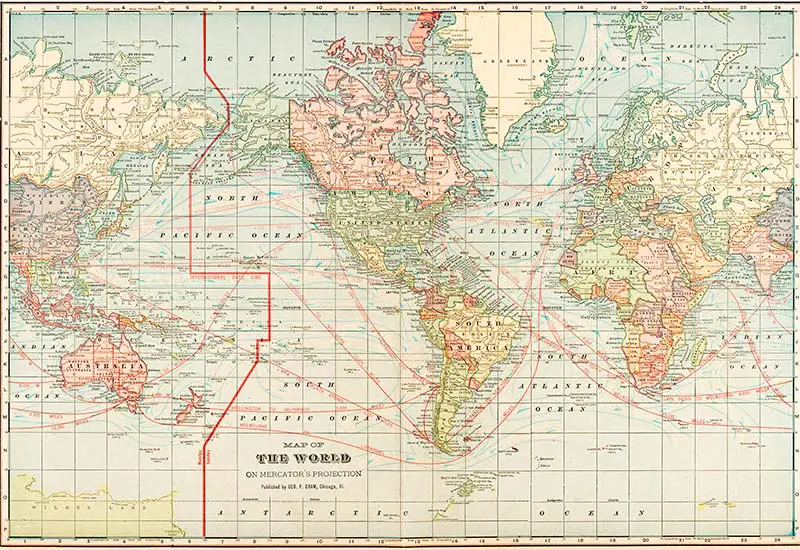 You don't have to just use conventional vintage maps to craft with, I used a vintage London tube map for one of my personalized map chair upcycles.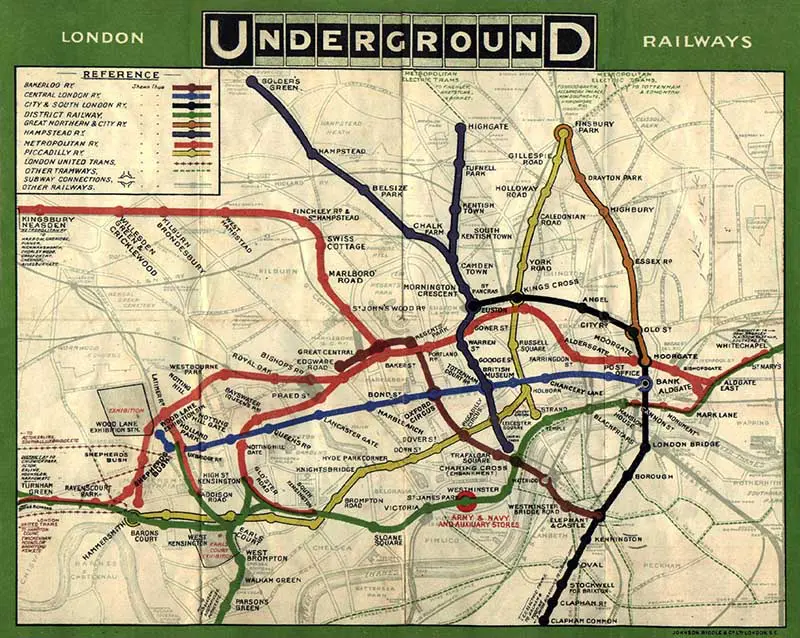 You can also find more old maps of Europe here.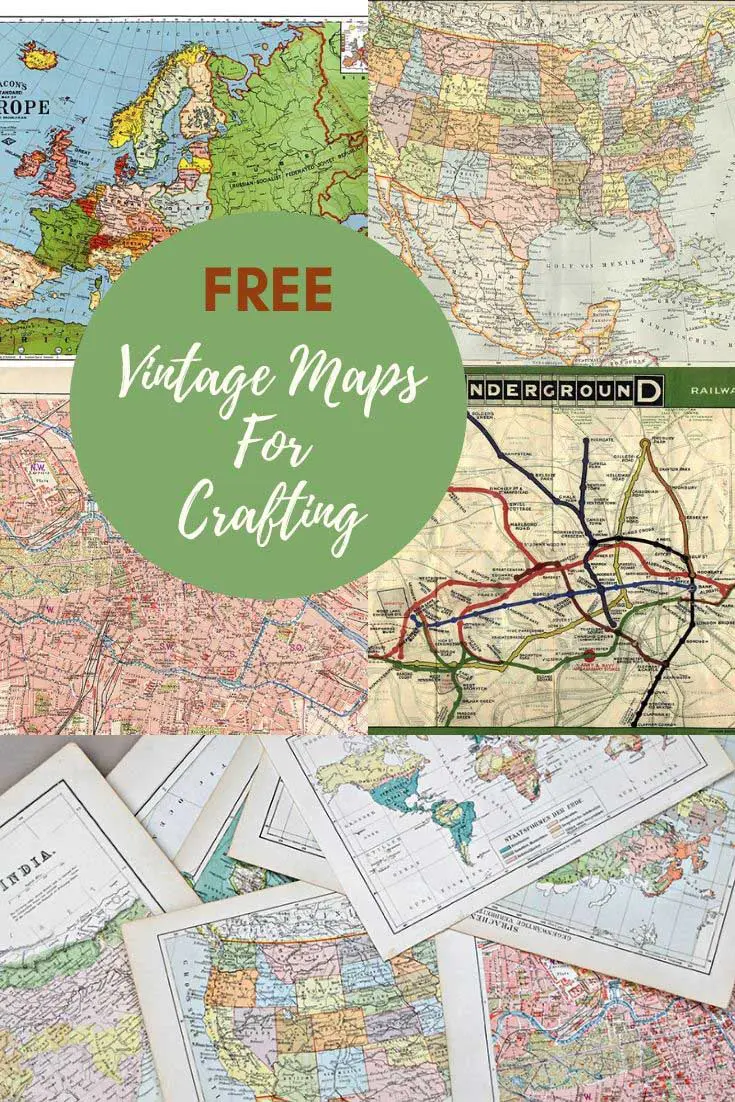 Another fun thing to use these printable vintage maps for is map art such as this map pet portrait, personalized DIY map art and these map paper moths.