It was after having a tidy-up during lockdown that I got the idea for this world map necklace.
I was tidying out the kitchen drawers. You know the drawers where you just shove all those little bits and pieces that you don't know what do to with?
During this sort-out, I came across a couple of old pairs of eyeglasses. I don't know who they belonged to, as no one in my family wears glasses. They weren't in a great state and had been there for several years.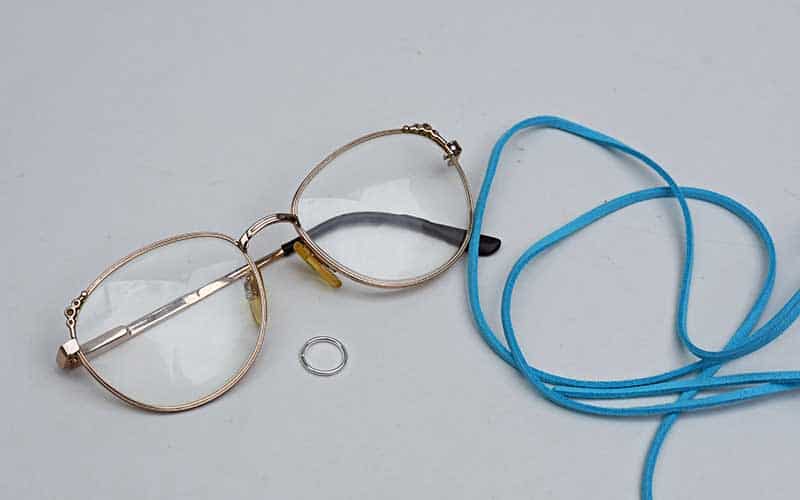 Upcycling Eyeglasses into a World Map Necklace and Road Map Keychain.
In the past, I've made repurposed eyeglass ornaments. This time I decided to upcycle the glasses into a world map necklace; I have a thing about maps.
As I had more than one pair of glasses, I decided to expand my repertoire and make a keychain. This time instead of using a world map, I used an old roadmap.
The world map necklace would be a lovely gift for someone with wanderlust. It is also a great little upcycling project to make something personal that might have just ended up in the bin, especially if you use the recipient's old glasses.
The map keychains would also make a lovely gift for anyone, especially if you use a road map of an area of significance to them, such as where they live. I've made printed map rock keychains before, which proved a popular gift.
If you don't happen to have an old pair of eyeglasses lying around, try your local thrift/charity stores. Charity and junk shops often have a box of old eyeglasses from house clearances. You can also buy eyeglasses from your local dollar/pound shop these days.
We're a participant in the Amazon Services LLC Associates Program, an affiliate advertising program designed to provide a means for us to earn fees by linking to Amazon.com and affiliated sites. As an Amazon Associate, I earn from qualifying purchases.
What You Need
The World Maps
I have downloaded a collection of different world maps, from vintage to modern and put them into a lens-shaped template. You can download these world templates here and choose one of the world maps for your world map necklace.
If there isn't a world map here that you want, there is a good selection of free vintage world maps on Pictureboxblue.com. If making your template, Canva or Photoshop is a good graphics package to use.
You might notice that the last image on the map template is not a map. That is because it is a zodiac map for Aquarius. I used this vintage image to make a personalized star sign necklace. The other vintage zodiac sign pictures are available here.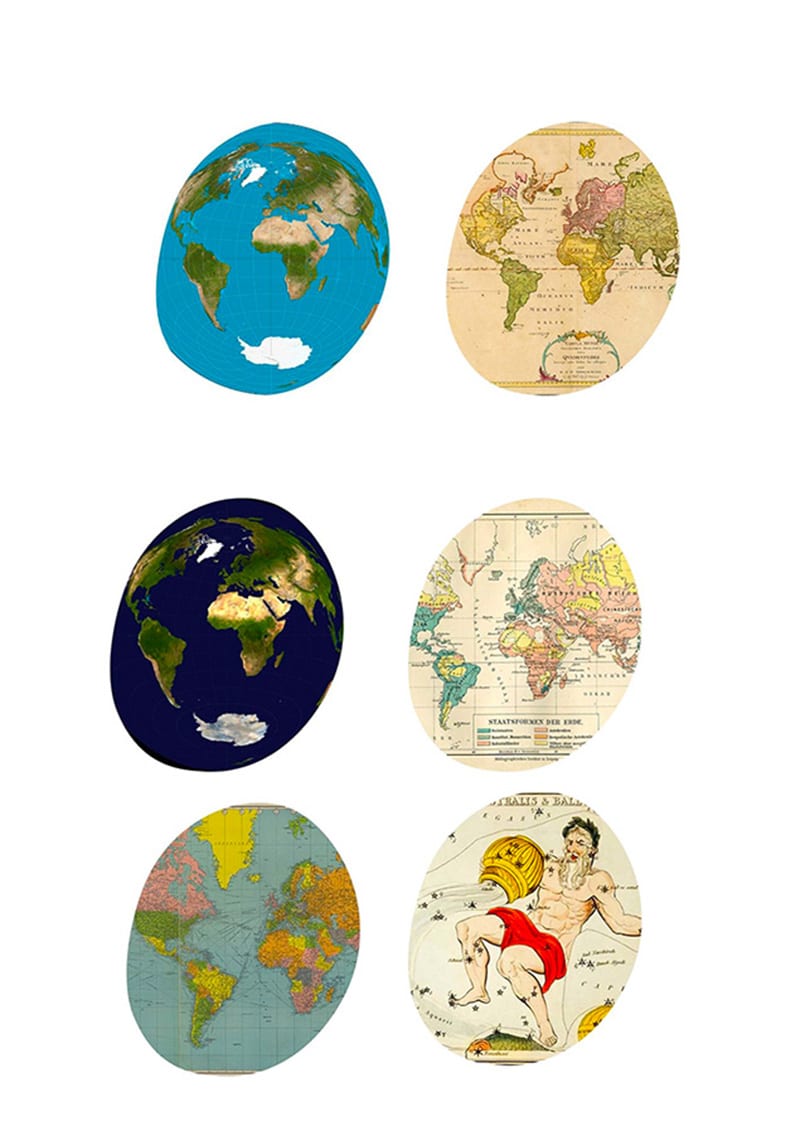 How To Repurpose Eyeglasses into a Necklace
1.. The first thing to do is to dismantle the eyeglasses. The idea is to end up with one lens still wrapped in the frame wire. First, using a little screwdriver, remove the arms from the glasses.
Then using a rotary tool and metal cutting blade, cut any unnecessary bits of metal on the frame. I cut off the nose pads but left the wire that attached them as a fixing point for the necklace cord.
Any sharp bits of metal can be grounded smooth using the rotary tool and a grinding attachment.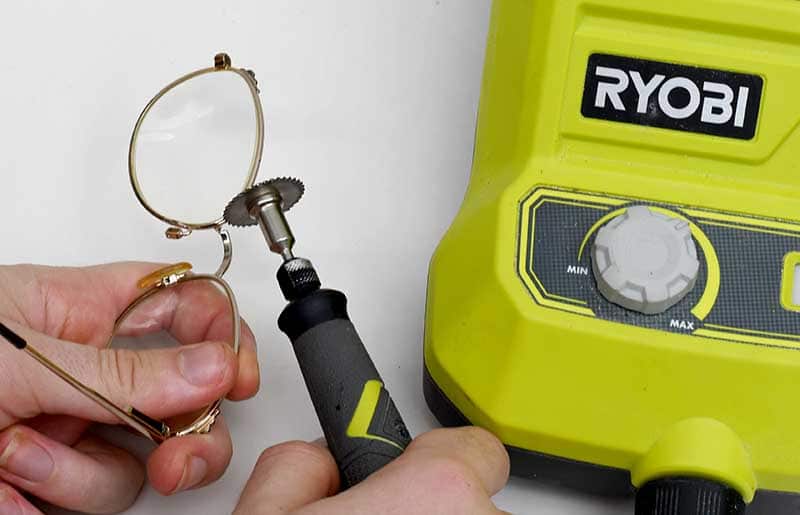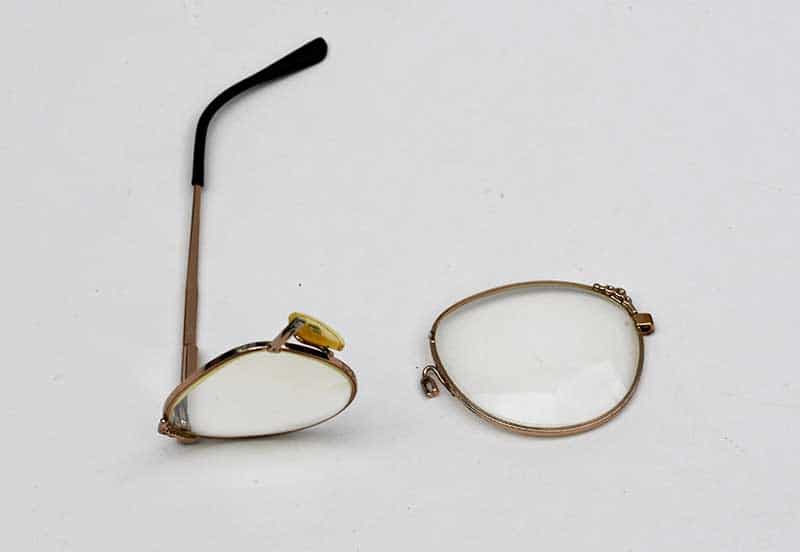 Originally I tried to drill a hole in the glass to use for the necklace cord. However, even though I have successfully drilled through glass for a jar lamp base before, I didn't have much luck this time.
I think that combination of two factors, I didn't have the right drill bit (diamond tip). Secondly, whoever the glasses belonged to before had terrible eyesight as the lens was very thick!
2. Next, decide on what world map you want to use for the necklace and cut it out of the template. Cover the face of the map with Mod Podge and then stick it firmly to the underside of the lens.
Don't worry at this stage if the map sticks out from the eyeglass frame, this can be fixed later.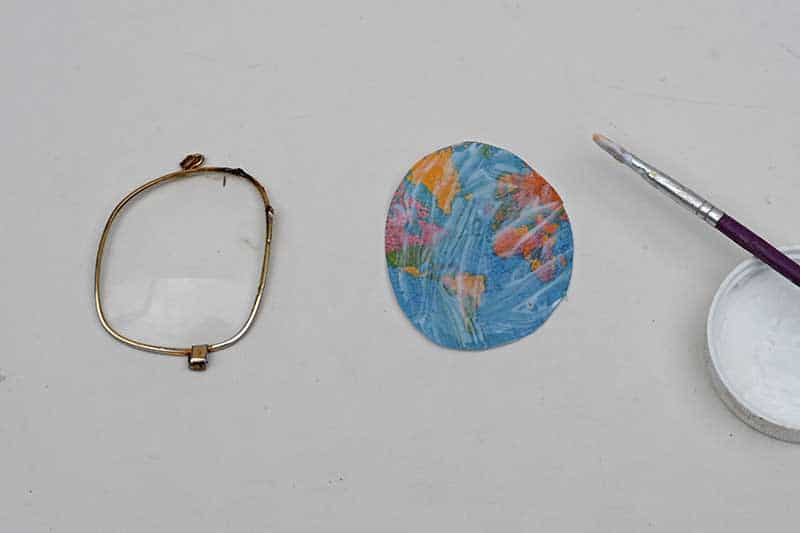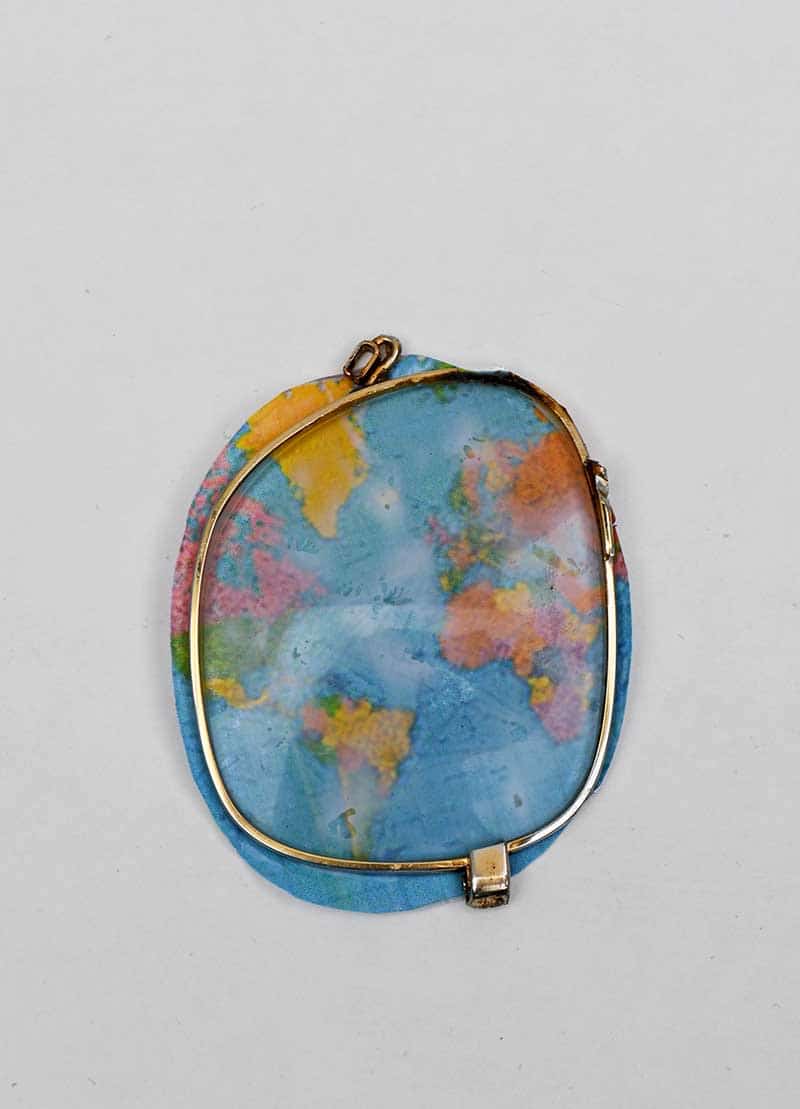 3. Once the Mod Podge has dried and the map is firmly stuck to the lens, remove any excess paper. One of the easiest ways to do this is to simply sand it away with some sandpaper.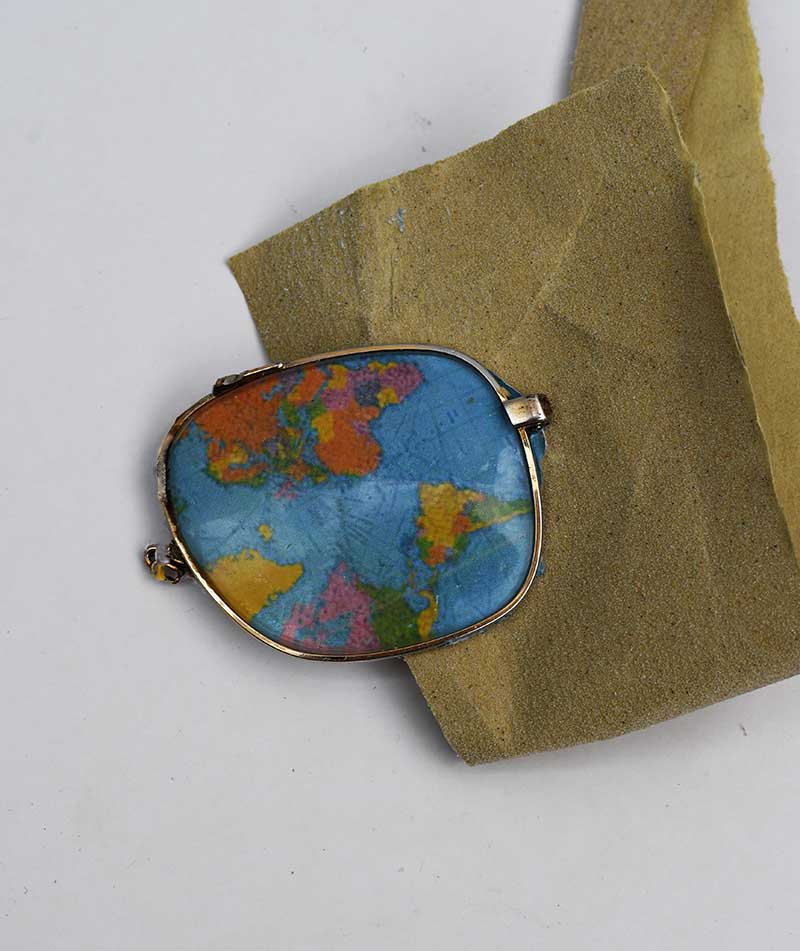 4. Finally, just add the suede cord as a necklace chain. If you prefer, you can use a silver chain instead. I liked the bright colours that the suede cord comes in.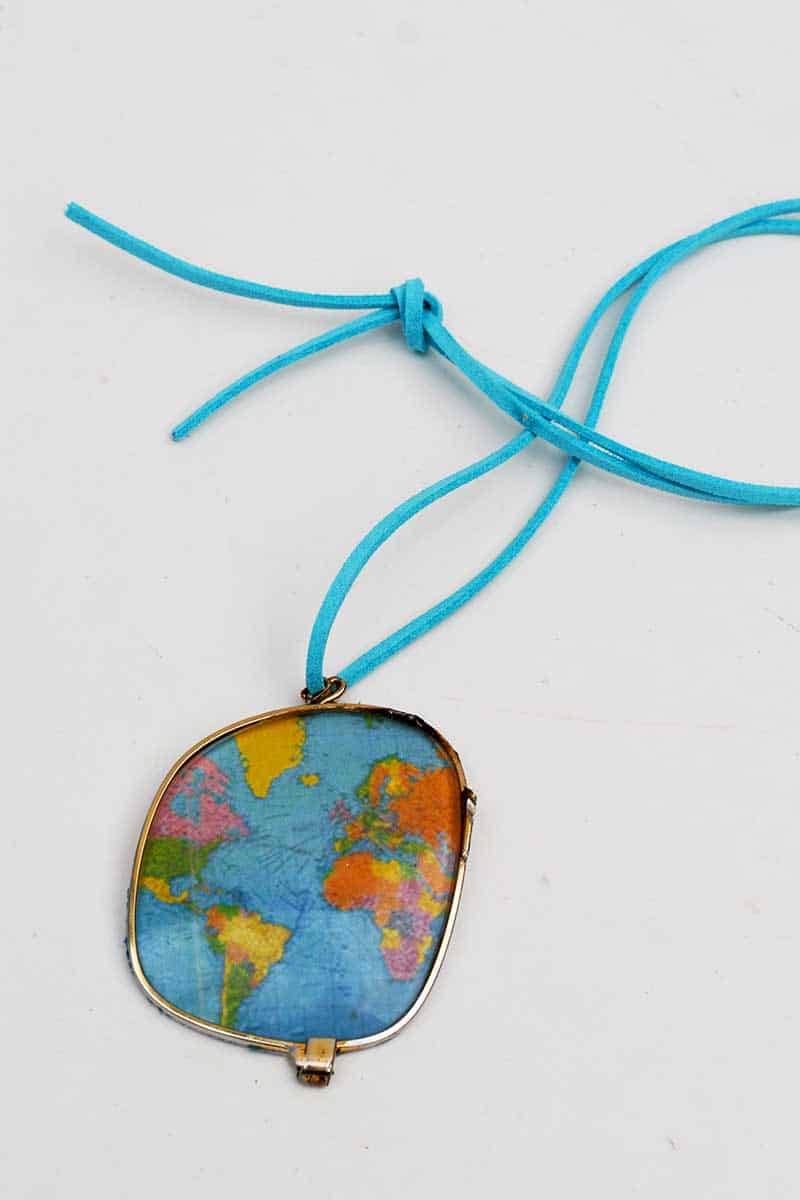 How To Make A Road Map Keychain
1.. This time, instead of a printed world map, use an old road map. Place the eyeglass lens over the bit of the map you want to use and draw around it.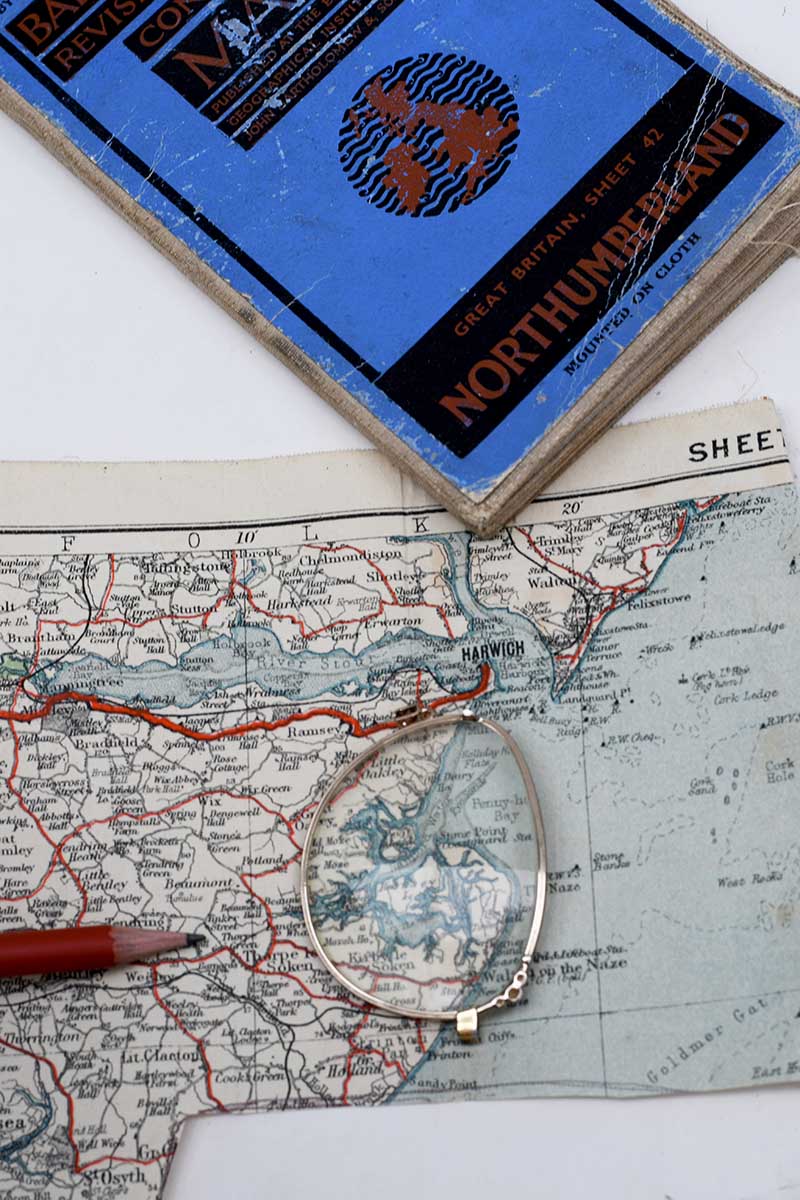 2. Paste the face of the cut map with Mod Podge and stick it to the eyeglass lens. The same as with the world map necklace above. This time though, instead of a leather thong, add a keyring to the lens.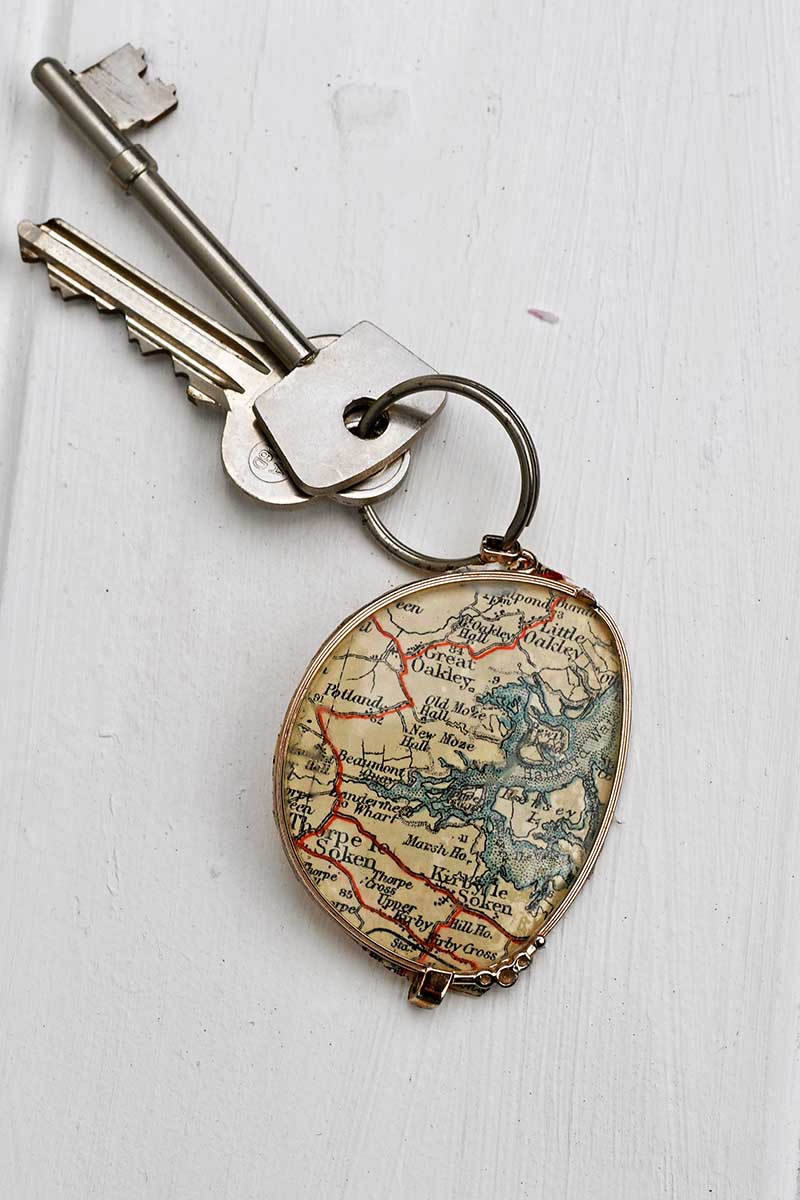 I also have a tutorial for a fun wall key holder to hang the upcycled map keychain on.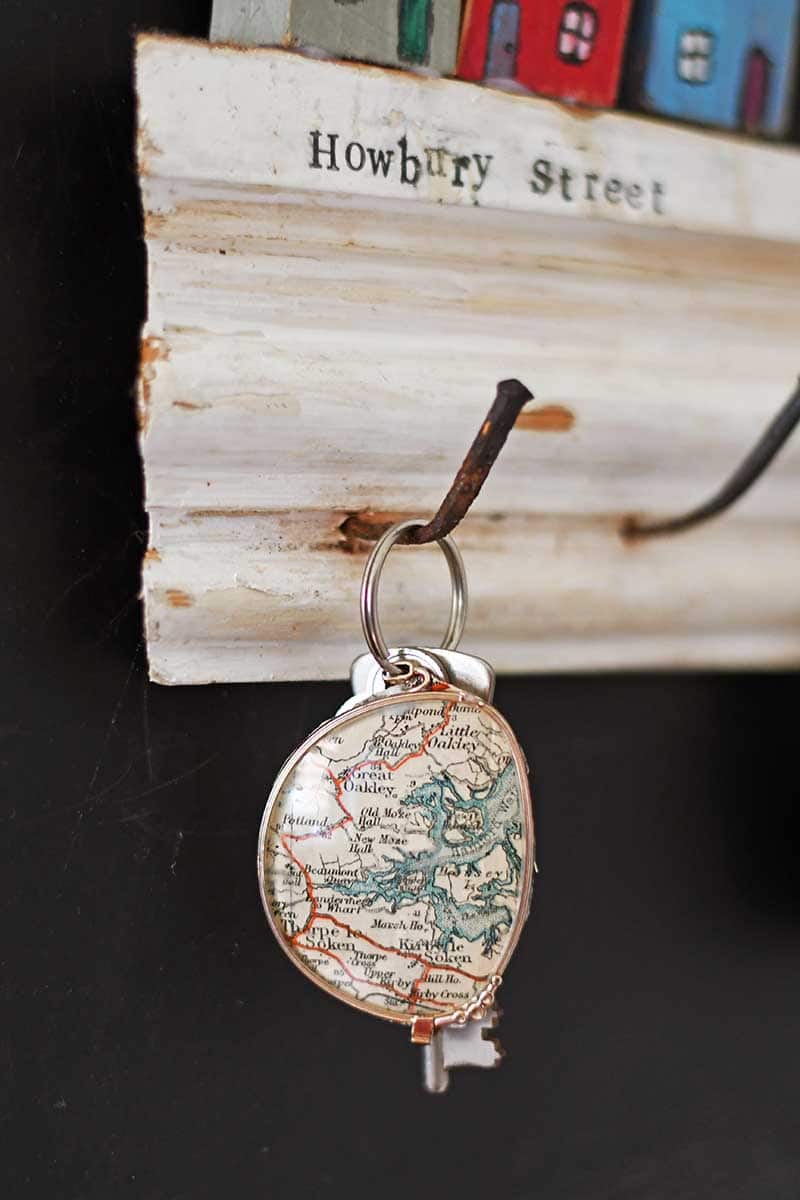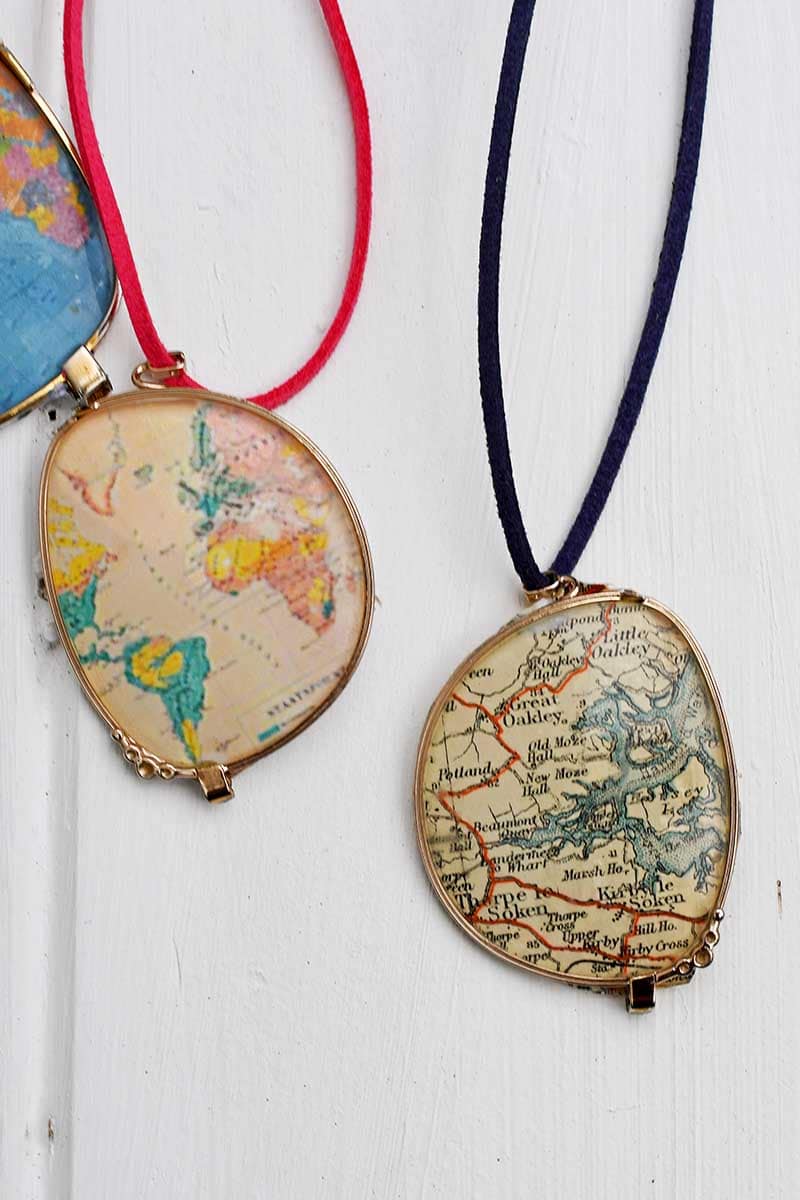 I've repurposed old road maps into gorgeous paper bead bracelets, which would look fabulous with this map necklace.
I have other fun projects, and map themed gift ideas on Pillarboxblue that involve repurposing old road maps. Such as the cotton reel map Christmas ornaments and map repurposed empty cookie tins.
If you can't find the map you want to use, check out my free printable maps collection. There are also several unique map craft ideas for the home.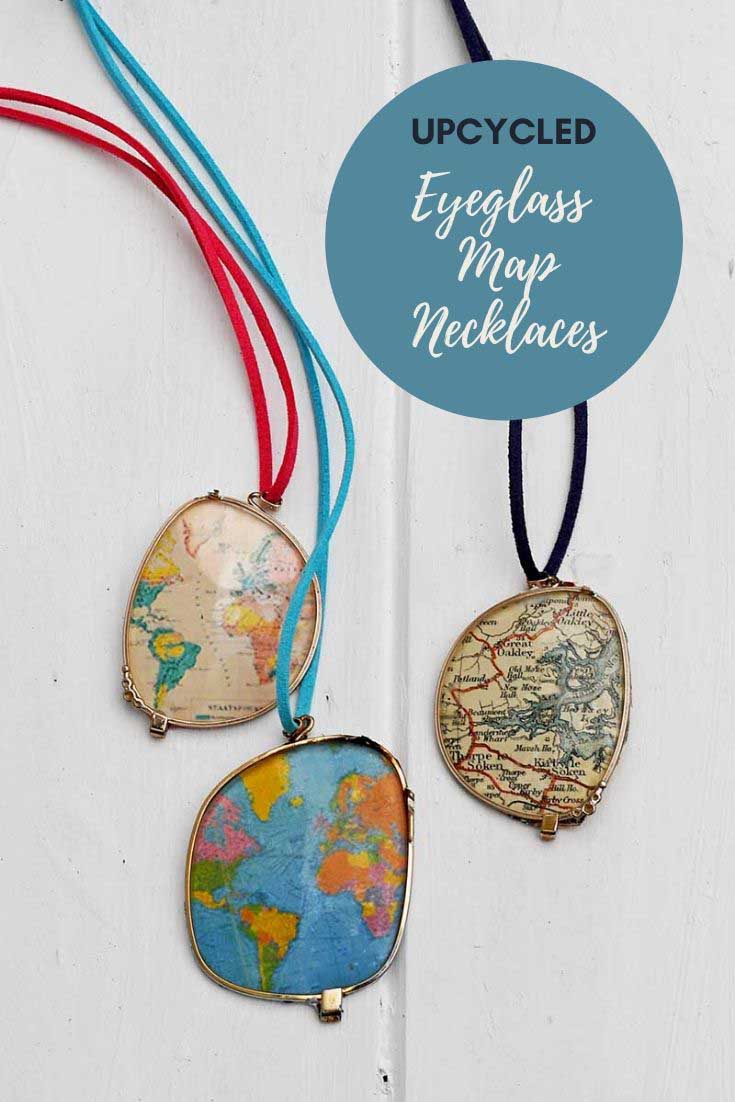 These repurposed glasses are featured under the letter G in the A to Z of upcycle resources and ideas.
For other upcycled jewellery ideas, check out this DIY denim bracelet, denim earrings and these avocado pit bracelets and necklaces.
For more thrifty craft ideas, visit Cheapthriftyliving.com