Embrace unique style and sustainable fashion with our DIY bracelet ideas featuring upcycled and homemade techniques.
There's something uniquely gratifying about creating your bracelets. It's a brilliant showcase of your creativity, style, and personality.
Think about it – your original, handmade bracelet, a tiny piece of your soul, worn right on your wrist. Now, that's cool! And even better if you make it from upcycling stuff you already have, like old jeans and everyday household waste.
These DIY bracelet ideas aren't just personal fashion statements. They make thoughtful, personalised gifts that recipients are sure to cherish. And here's an exciting twist – you can also sell them!
Turn your passion into profit by selling your unique bracelets at markets, online, or at craft fairs.
So, are you ready to express your style and creativity? Let's dive into the world of DIY bracelets.
Whether for yourself, as gifts, or to sell, the joy of crafting your bracelets is a rewarding experience. Let's get started!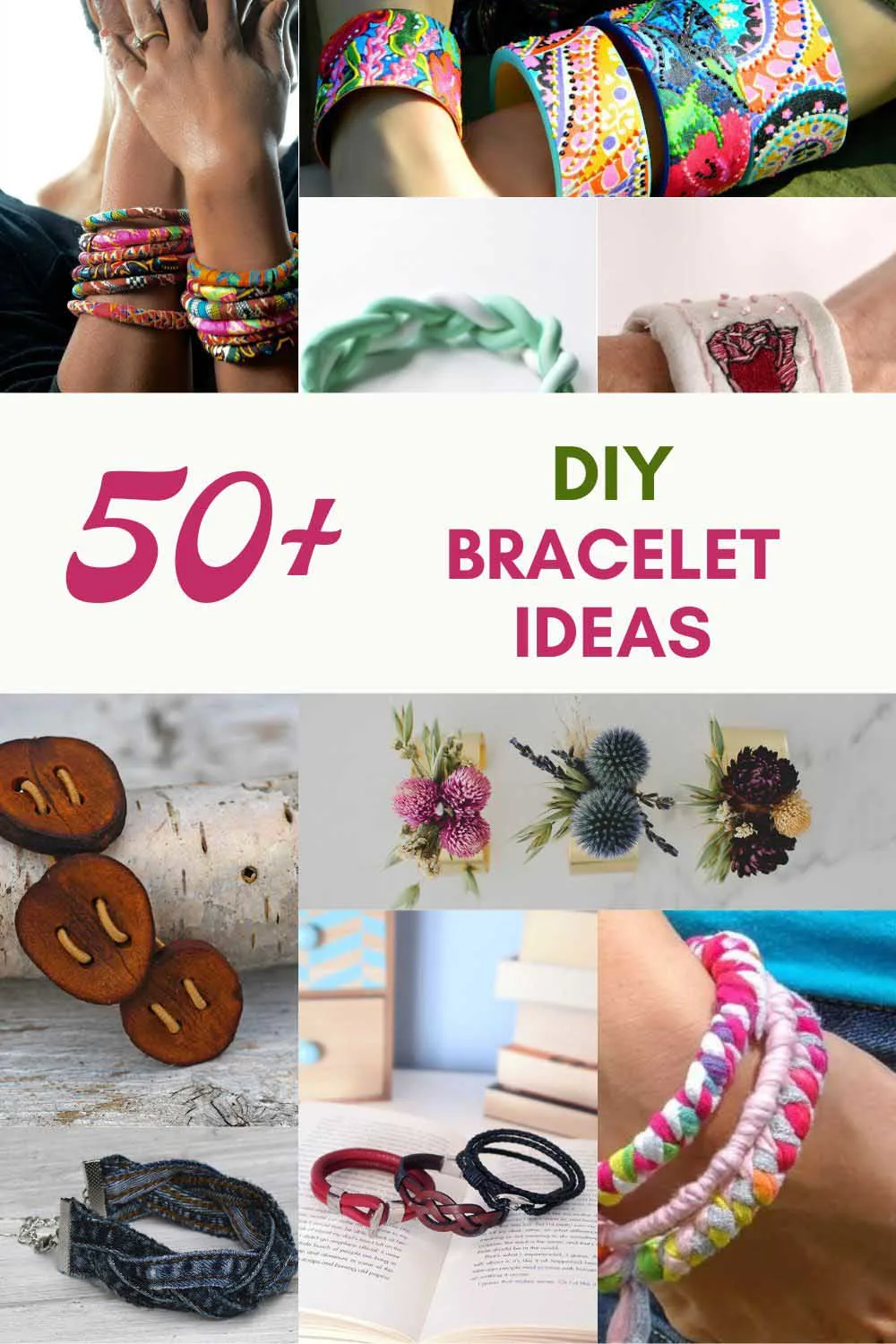 The DIY Homemade Bracelet Ideas
Step into the world of upcycled and homemade fashion with our DIY bracelet ideas, and create something extraordinary.
For other homemade jewellery ideas, check out these upcycled world map necklaces. And these decoupage shells make perfect jewellery and trinket dishes.