I've made a few denim pillows (cushions) myself over the years, but I'd thought I'd check out some of my fellow bloggers to see what sort of throw pillows they have made out of upcycled old jeans.
Lucky for me, I have a big stash of old jeans ready to upcycle. My family and friends know how much I love to repurpose and upcycle denim, so they hand me their old jeans. Which has enabled me to make some large denim projects such as denim rugs and denim upholstery.
However, one of the simplest things to upcycle old jeans into is denim pillows. Many designs can be made by just upcycling one pair of jeans.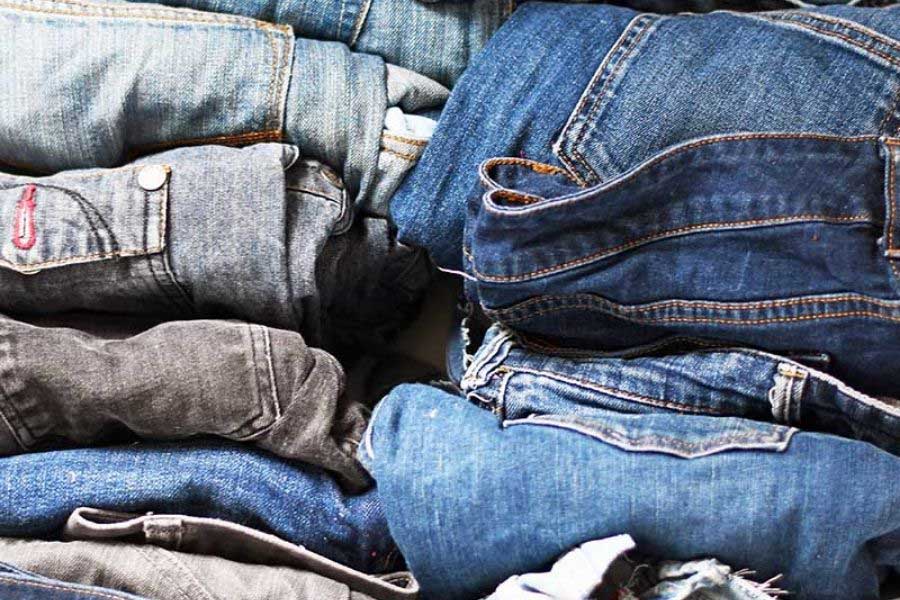 Upcycling Old Jeans into Throw Pillows/cushions
If you search for denim throw pillows on Pinterest you will find lots for sale in Etsy or designer stores from a few dollars up to a few hundred dollars. Here though I have just included jeans pillows from blogs with a tutorial.
There is a variety of tutorials to suit all levels from basic no-sew throw pillows to more complicated herringbone stitched denim pillows.
What they do all have in common though is denim fabric and some of these patterns really show off the best bits of a pair of jeans, such as the pockets and waistbands. Others play on the different shades of indigo that denim comes in and use that to make a pattern.
These denim bows would look great as an embellishment on some of these denim pillow ideas.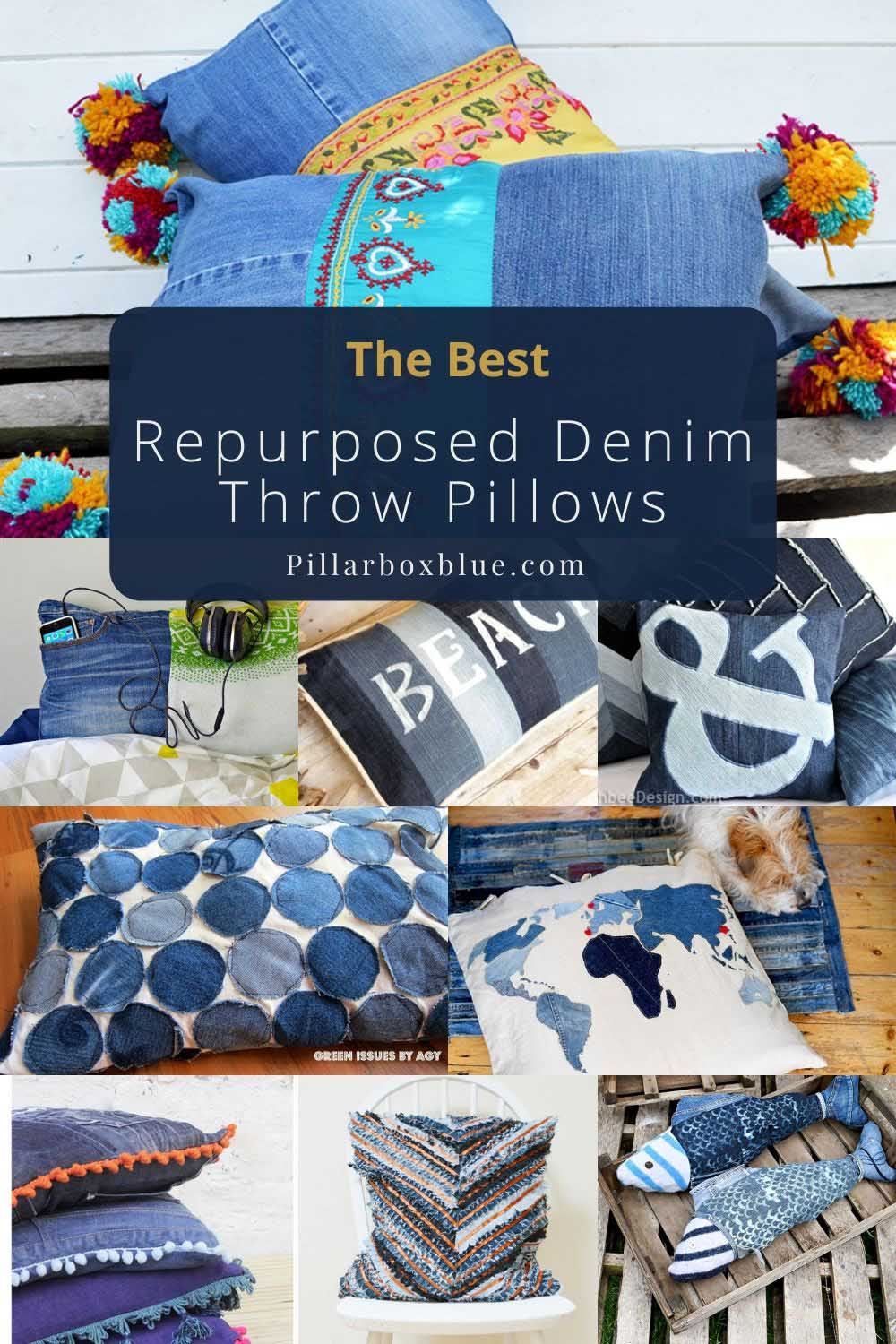 The Best Denim Throw Pillows Tutorials
Another idea for denim pillows to add colour is to applique some hexagon patchwork to the front of them. I've made denim dog toys out of old jeans before and if you scale them up they could make a fun-shaped throw pillow.
If you liked this then you may also like to check out my other denim round-ups. These pillows made out of old jeans also featured in the A to Z of clever upcycling ideas and the A to Z of denim crafts.
Brilliant Upcycled Denim Storage Ideas
Denim Christmas Decorations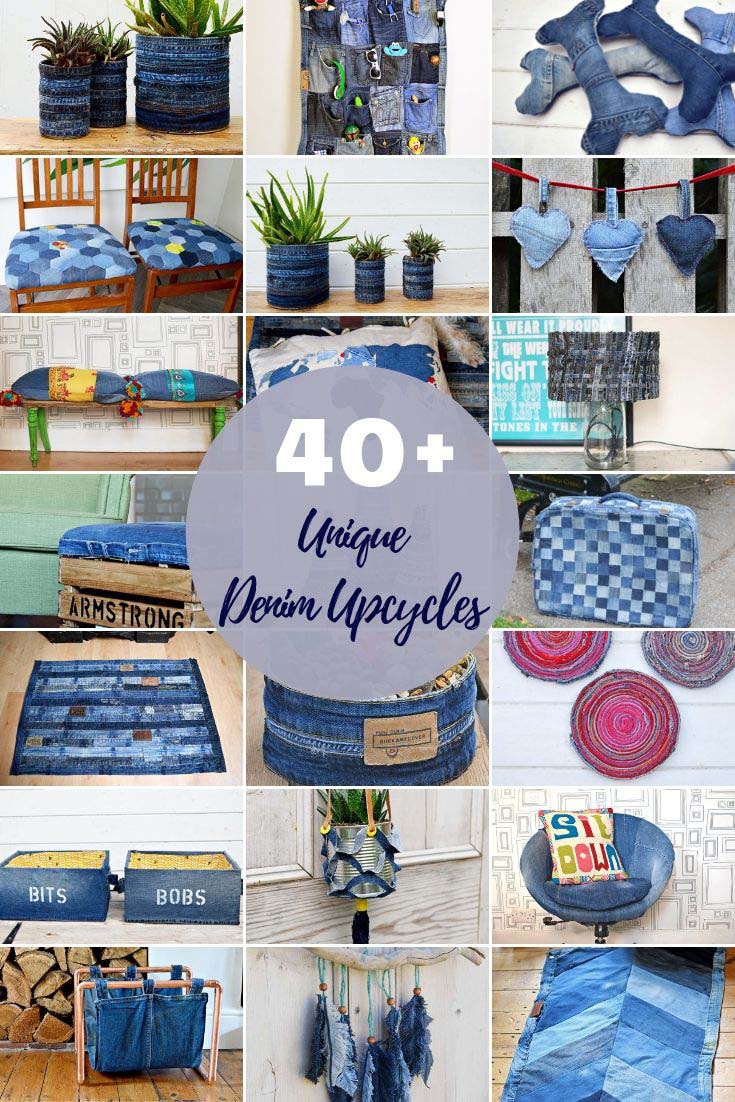 Or check out these other homemade pillow cover design ideas.