I've made a few denim cushions myself over the years but I'd thought I'd check out some of my fellow bloggers to see what sort of jeans pillows they have made. Here are what I consider the best-upcycled denim pillow designs that I have come across.
My old jeans stash doesn't seem to be getting any smaller. Now that I have a bit of a reputation of a denim upcycler, friends and family are always passing me their cast-offs.
Not that I'm complaining, please carry on giving me your old denim, I will find some way to upcycle them. One of the simplest things to upcycle old jeans into is denim pillows.
How to upcycle old jeans into cushions
If you search for denim pillows on Pinterest you will find lots for sale in Etsy or designer stores from a few dollars up to a few hundred dollars. Here though I have just included pillows from blogs with a tutorial.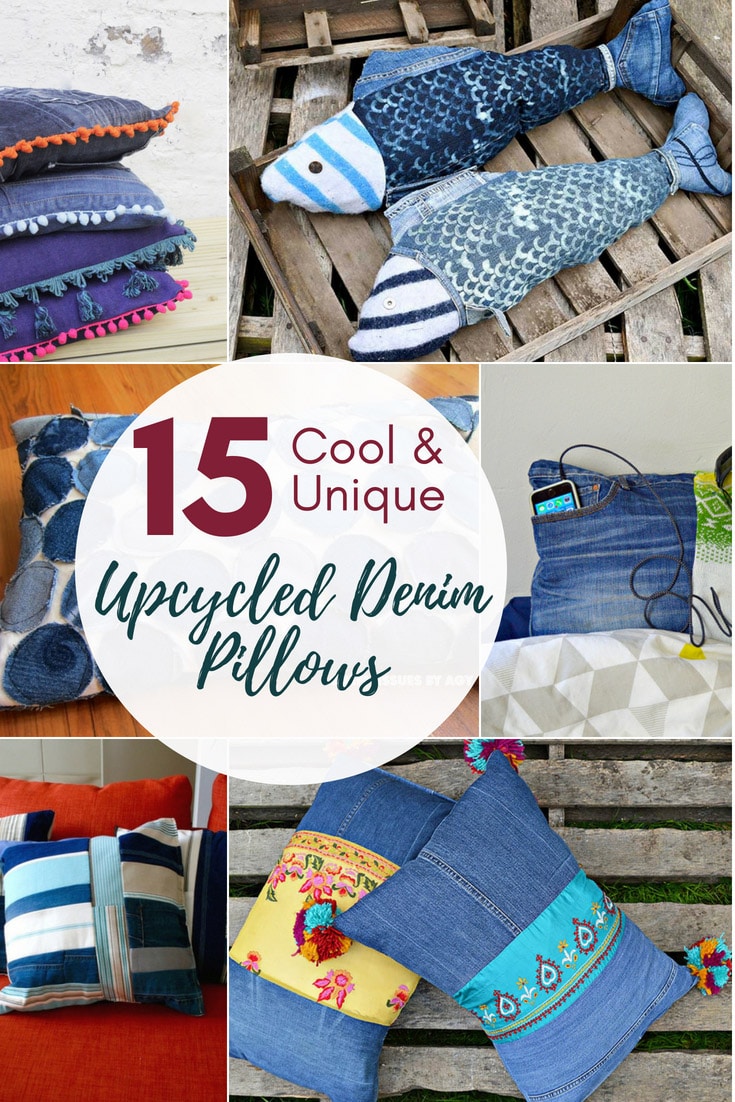 The Best Denim Pillows Tutorials
I love the hexagon appliqued patchwork effect with this pillow. The denim hexagons look like tiles with white grout in between.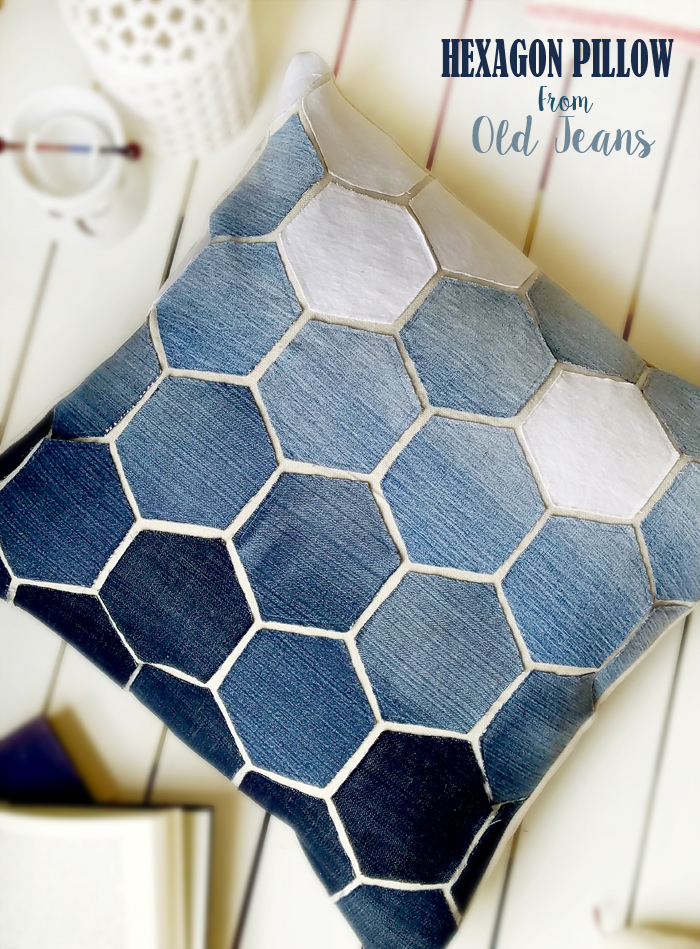 Using scraps of denim from blue jeans of different shades of indigo gives this pillow a fabulous chequered-board effect. The fray edges also have a Boho vibe.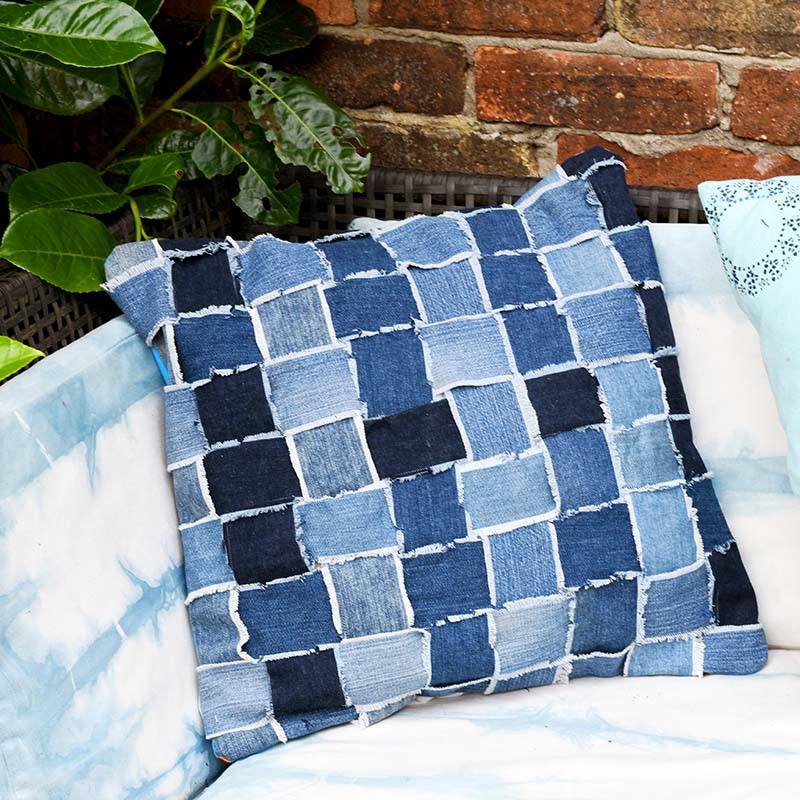 These are such fun, the eyes are jeans buttons and the fins and tails pocket. The scales are made using bleach and stencils on the denim. The heads are made from upcycled sweater felt. These pillows would look great in a lake or beach house. Or make a great gift for a fisherman.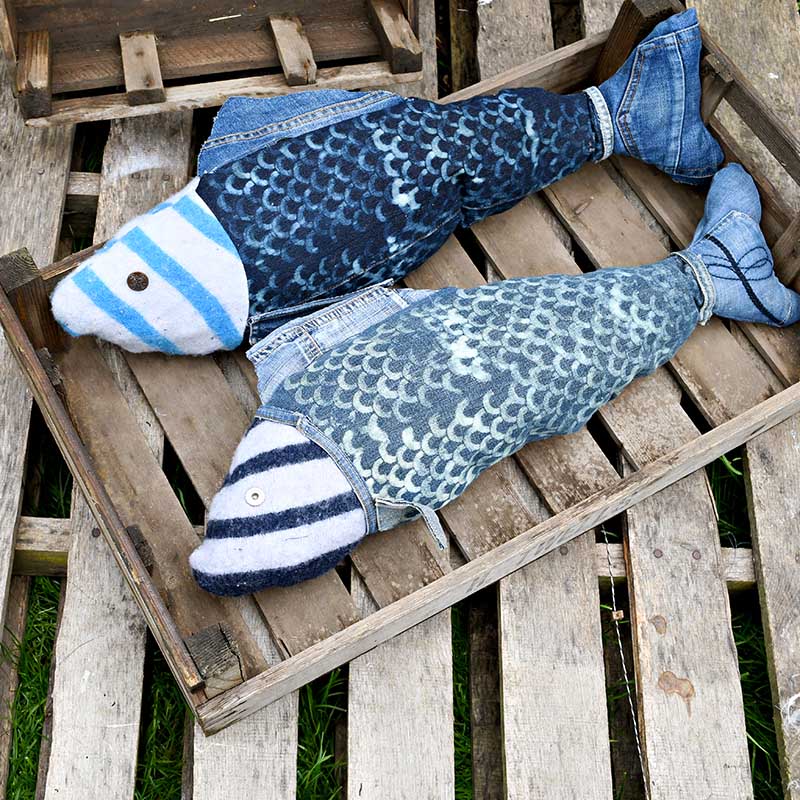 This has to be one of the quickest and easiest denim pillow upcycles, no sewing involved. I love the pom pom heart decoration on the front.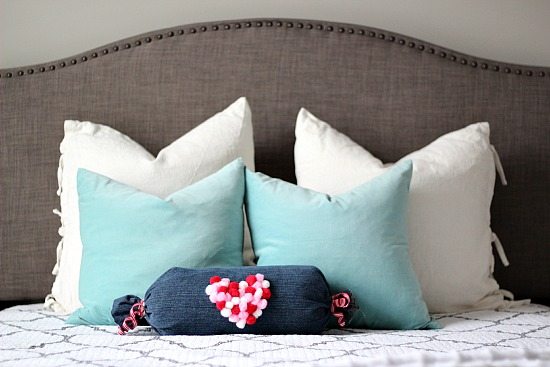 I made this for my son, and guess what he still loves it and uses it. The pocket for the phone is so handy when listening to music in bed.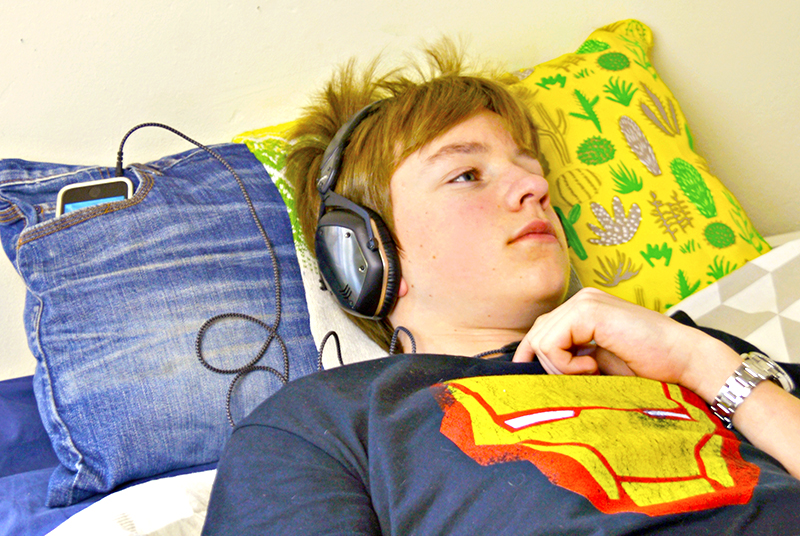 This one is definitely not no sew, it's a bit more challenging but for a great look.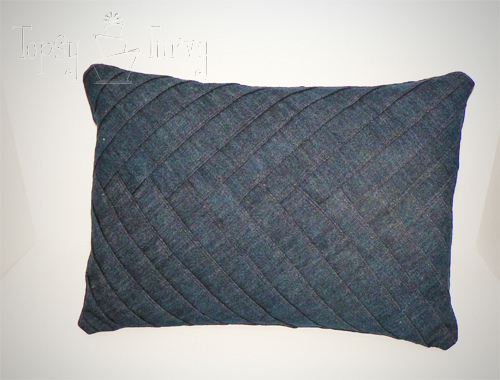 This has to be one for the Fourth of July, I love the denim star. The red piping just adds to the whole patriotic look.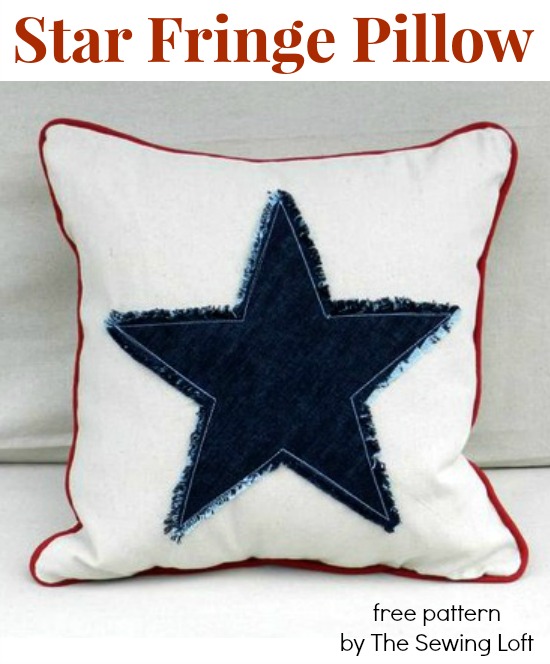 The combination of vintage sari trim with old jeans gives these pillows a lovely Boho touch. Not forgetting the added touch of large multicloured pom poms.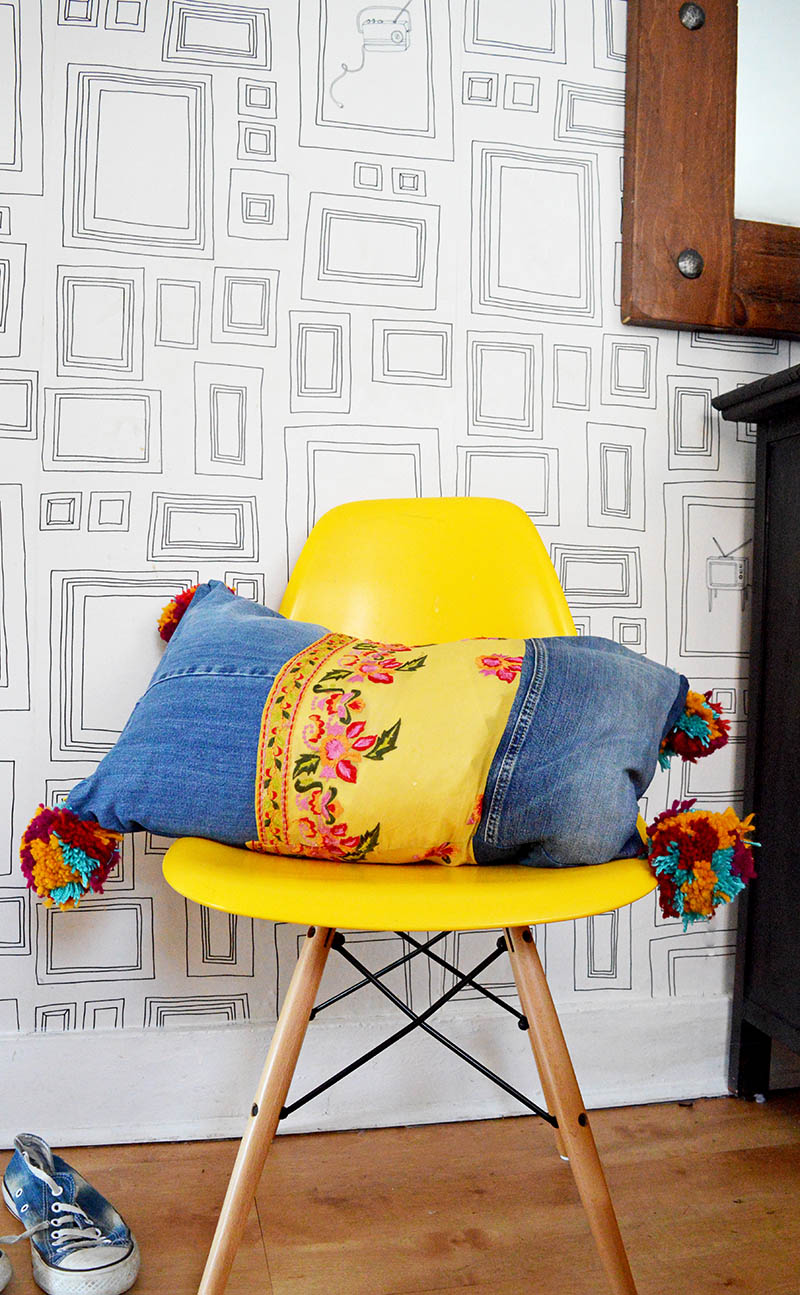 Another applique design this time with a giant ampersand. Great step by step tutorial too! This gives me an idea for a monogrammed denim pillow.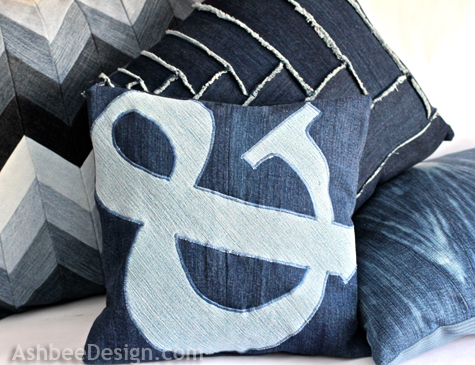 With these denim pillows, jeans scraps are sewn onto a pillow made from an upcycled shirt.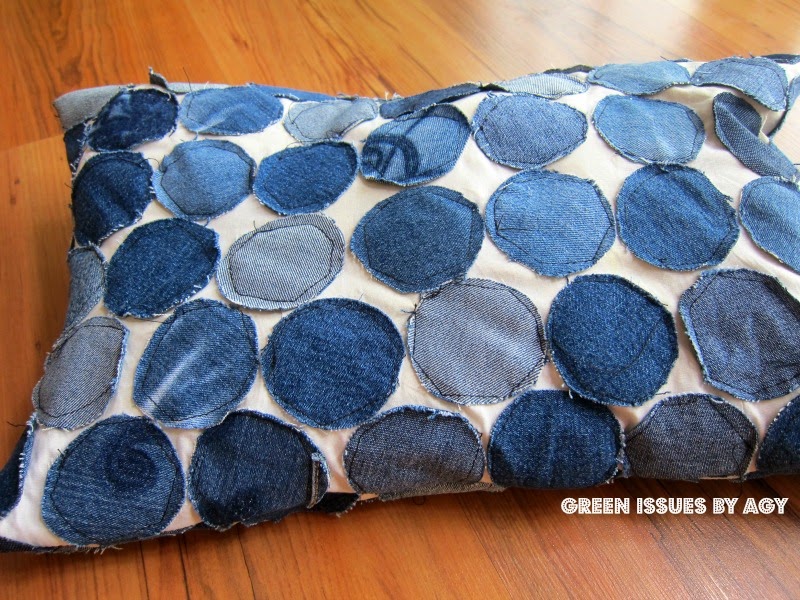 I love the fun stenciling and the ombre effect on this recycled jeans pillow. Another great design for a beach house.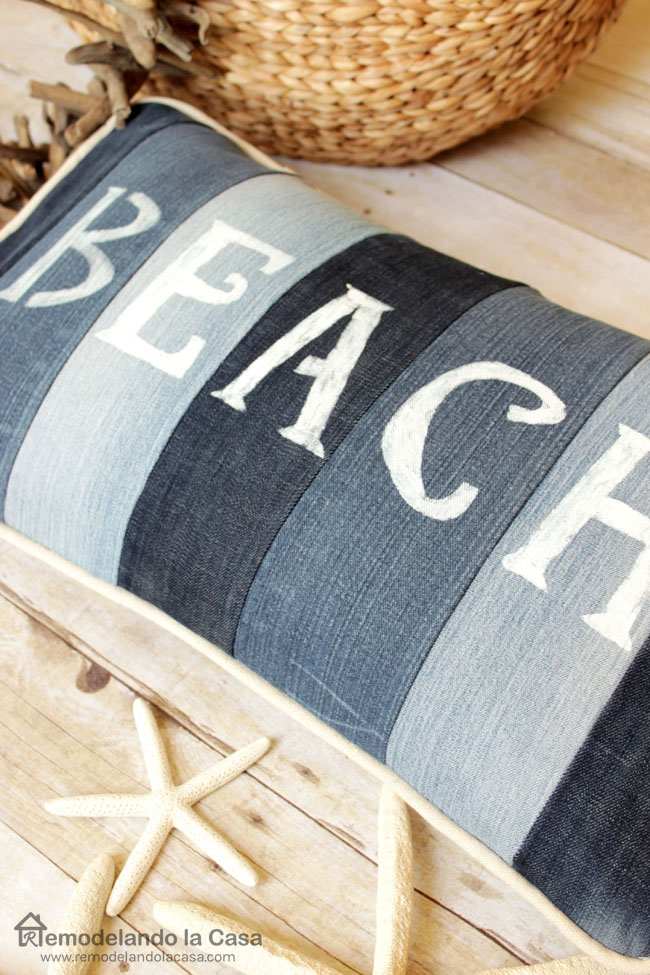 Another great tutorial from Ashbeedesign this time for a gorgeous ombre effect chevron jeans pillow.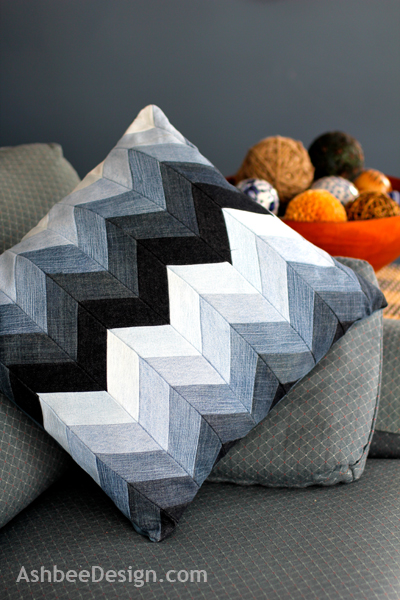 I love these jeans pillows the pom pom trim just makes them adorable. The cute dog helps too! There is even a video tutorial.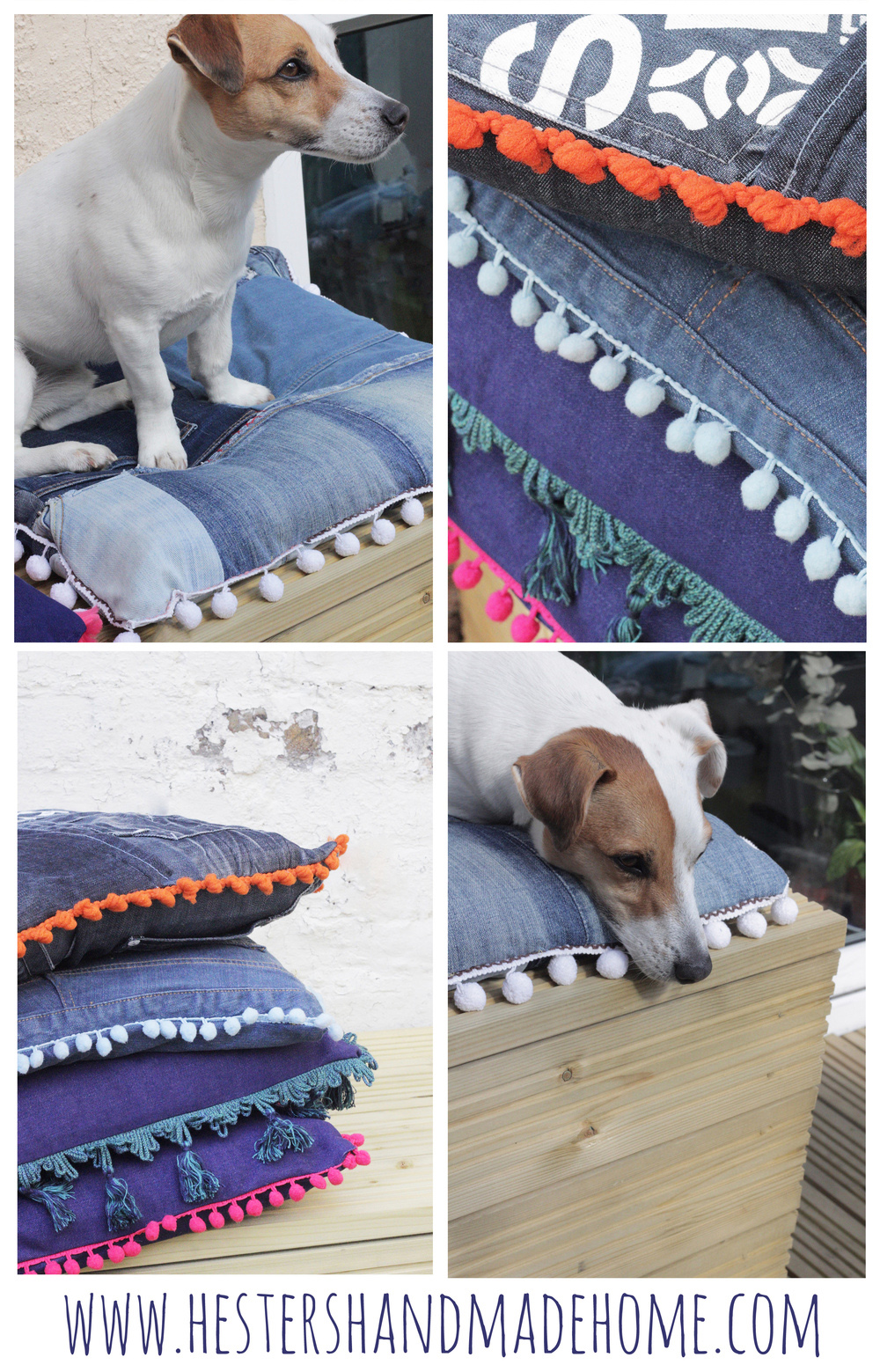 A simple upcycled denim pillow and a simple tutorial. The pocket is handy though.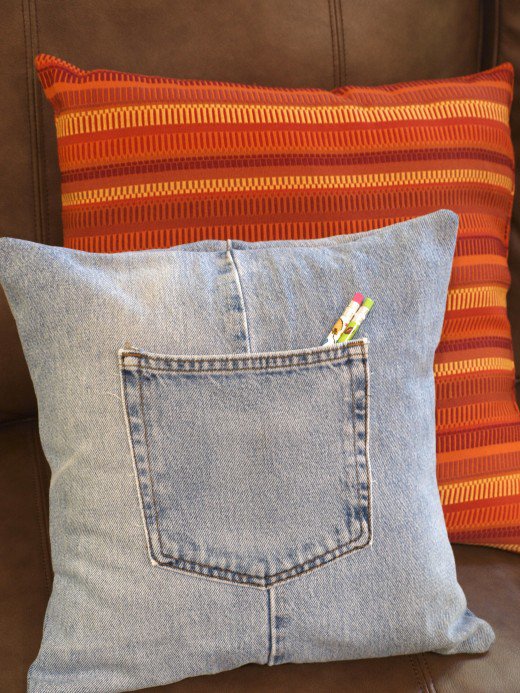 I love that Vicky kept the buttons on these waistbands with these denim cushions.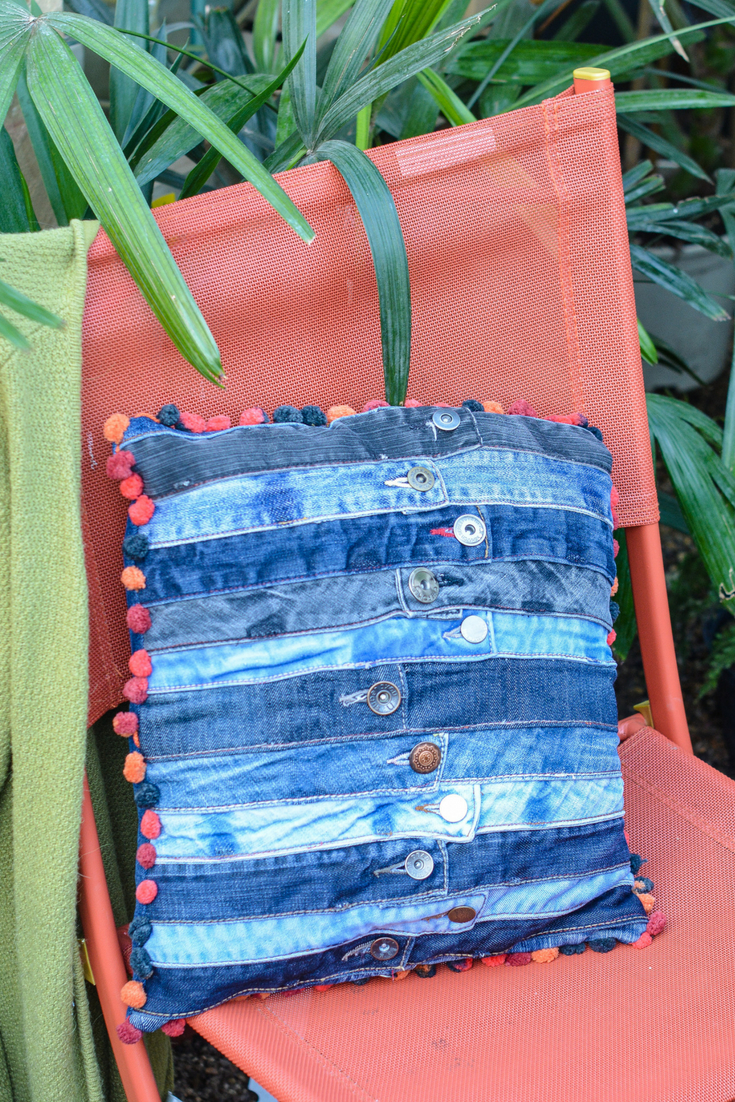 This is another Boho style denim cushion cover.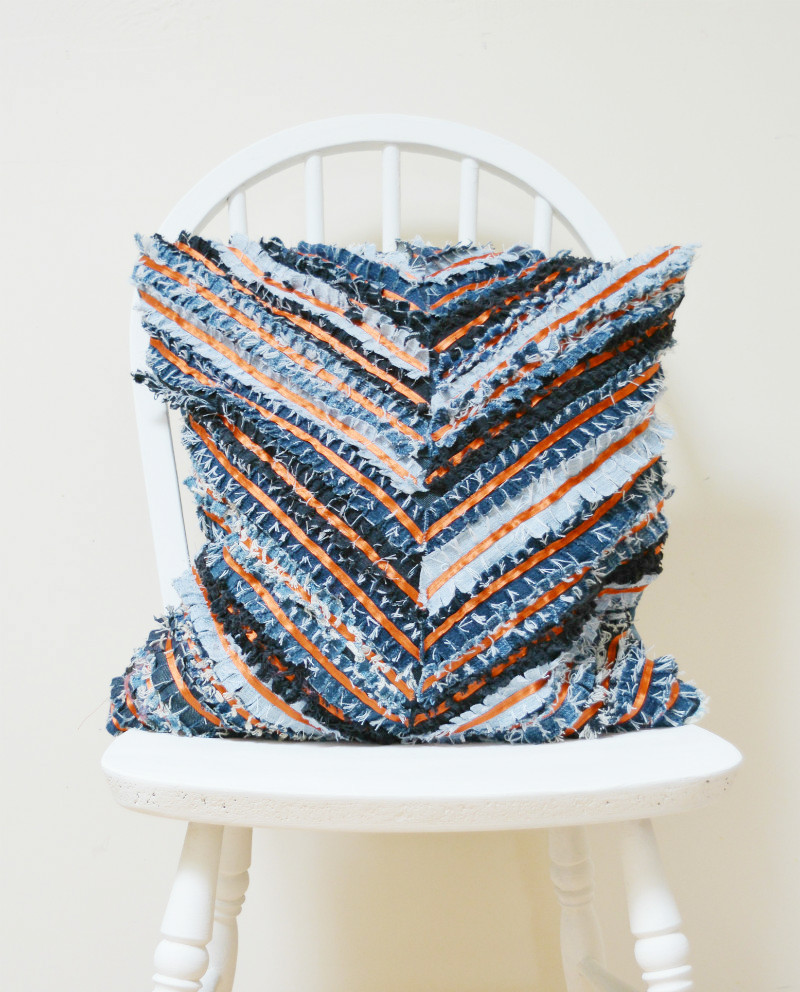 If you don't have enough denim for a whole pillow then you could combine it with some other fabrics to make some gorgeous pillows like these ones from Luz Patterns.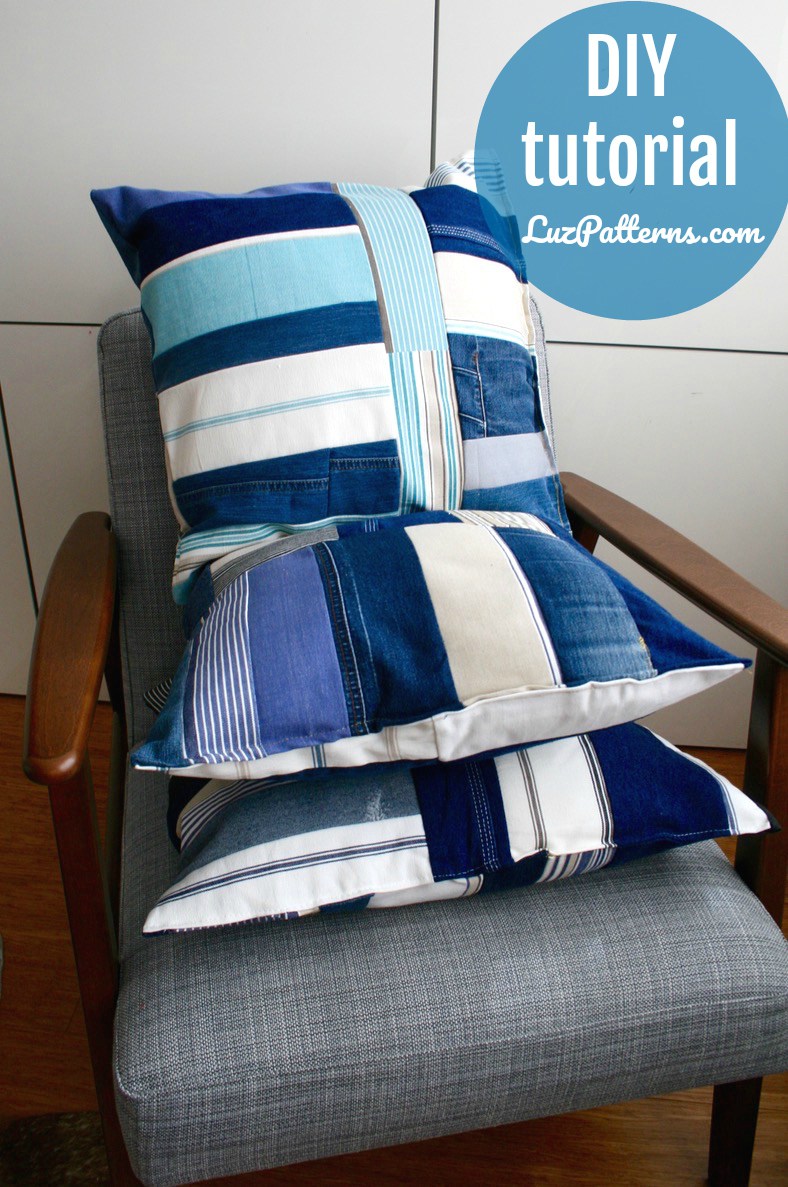 Another idea for denim pillows to add colour is to applique some hexagon patchwork to the front of them.
If you liked this then you may also like to check out my other denim round-ups. These pillows made out of old jeans also featured in the A to Z of clever upcycling ideas.
Brilliant Upcycled Denim Storage Ideas
Denim Christmas Decorations
Blue Jean Rug 9 Unique Ways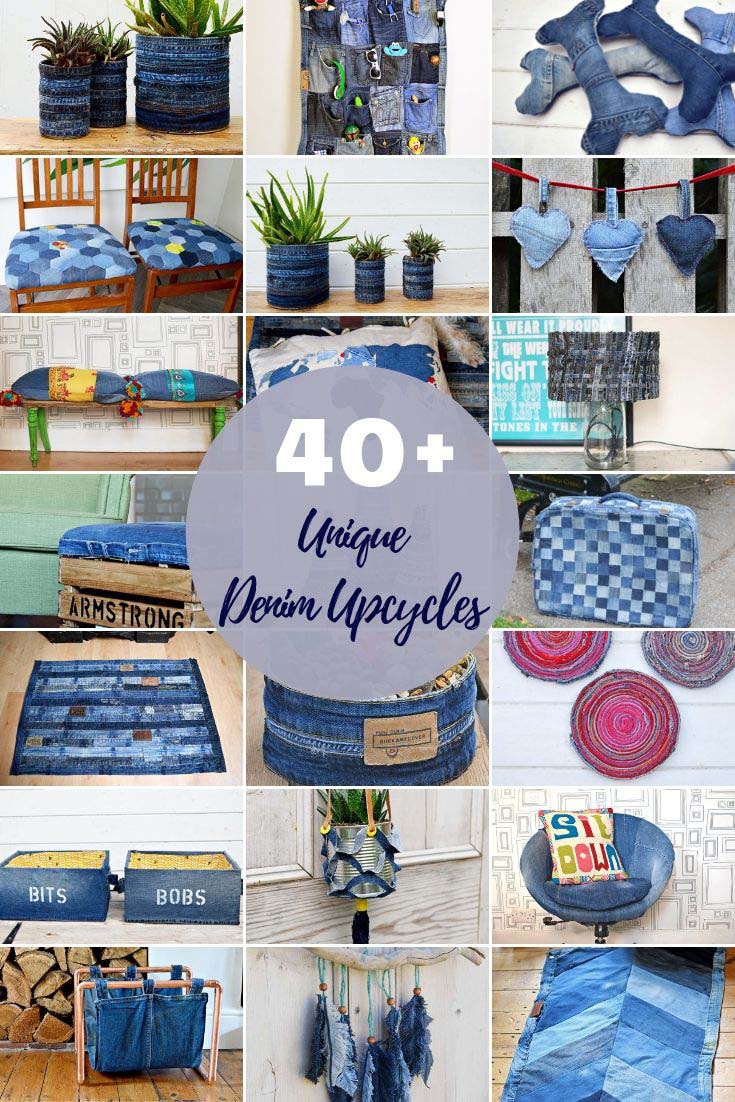 Or check out these other homemade pillow cover design ideas.