Recycle Sweaters For Valentine's
After the annual New Years purge of my wardrobe, my pile of recycling sweaters has grown. I've got big upcycle project planned for a lot of the sweaters. But this little stripy jumper, unfortunately, didn't make the cut. However, I did manage to recycle the sweater into a cute heart decoration.

Valentine's day is actually my birthday and this year it's a big one! I thought it would be fun to decorate my home with lots of hearts. I've already had fun making some heart string lights. Now I've got the sweater felt heart to add to the decor and there is more on the way!

This is a really simple sweet craft that can be completed in under an hour and costs virtually nothing to make. It's so simple that you could even do it with the kids.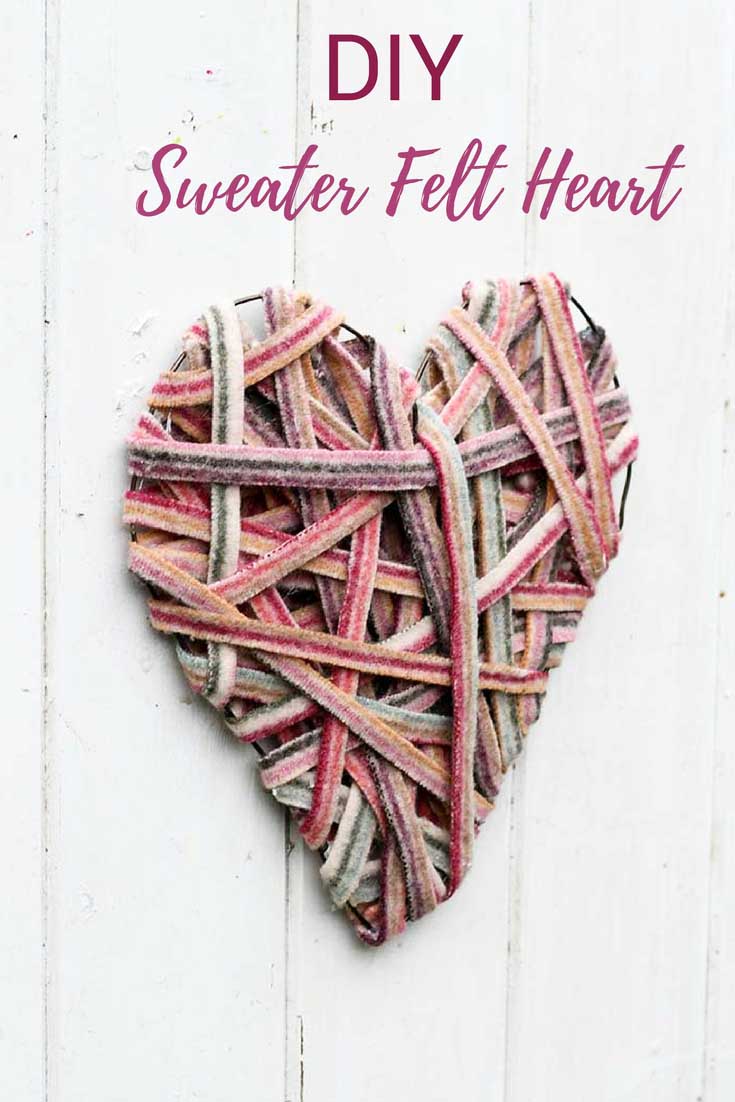 This post contains Amazon affiliate links for your convenience. Click here to see my disclosure policy.


What I used to recycle sweaters into a Heart
Old wool sweater – Ideally the sweater should be at least 80% wool
Wire coat hanger – or wire of a similar thickness
Wire cutters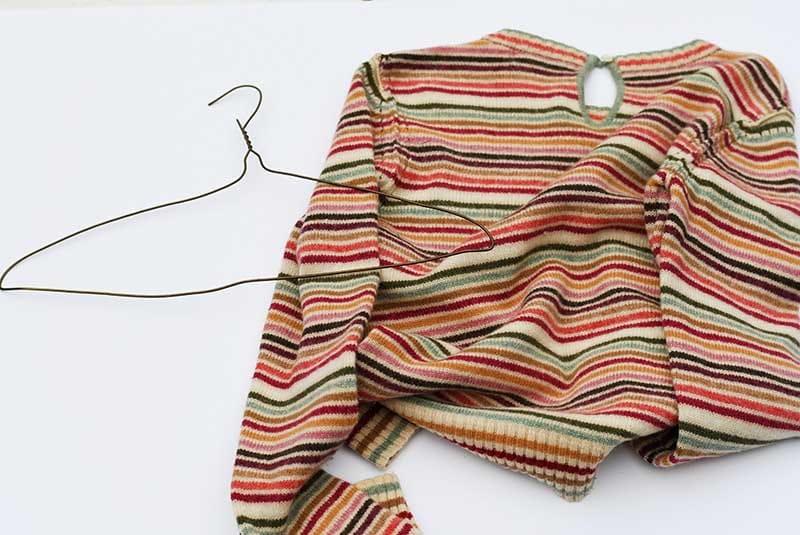 How to Recycle Sweaters into a Heart Decoration
Firstly I bent the wire coat hanger into a heart shape and used the wire cutters to cut the hook off.




Next I felted the sweater by putting it in a hotwash like I did with my sweater mountain cushion. Once felted I cut of the sleeves and put them to one side for another project.



For the next stage, I cut the sweater up like you would cut a t-shirt to make t-shirt yarn. This is difficult to explain how I did that in words, however there are some great info graphics on pinterest that show exactly how to do it. Like this one here.




To ensure I cut felted sweater yarn of an even thickness, I used a rotary cutter, board and metal ruler.






Finaly to make the heart decoration out of the sweater felt. I simply wound the felted yarn around the coat hanger heart, using a hot glue gun to stick it to the wire. I covered the heart in a random criss cross pattern.







Don't throw away the unused recycled sweater sleeves, you can use them to make an upcycled sweater felt garland.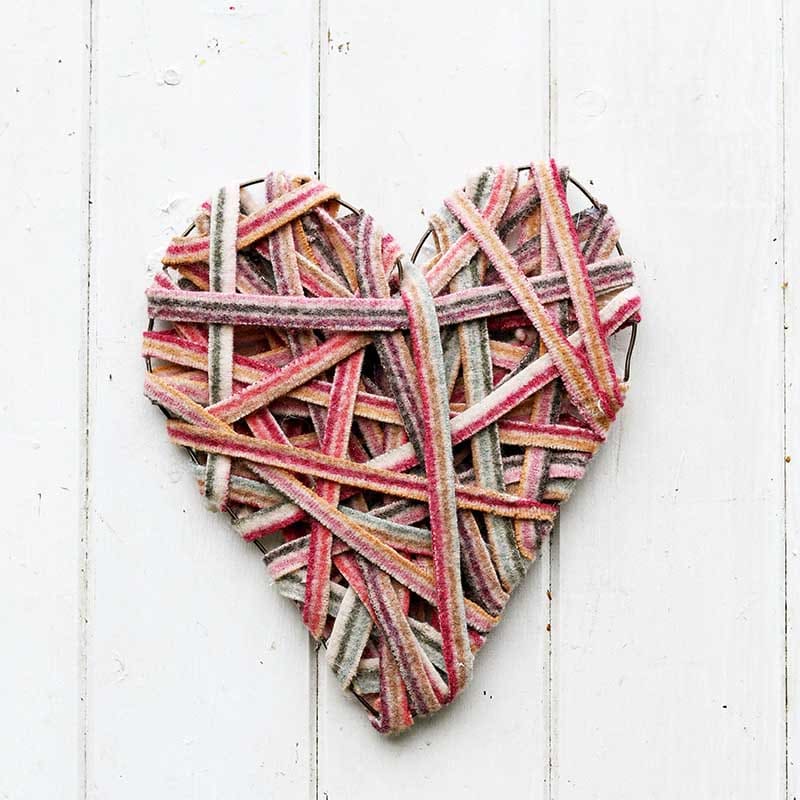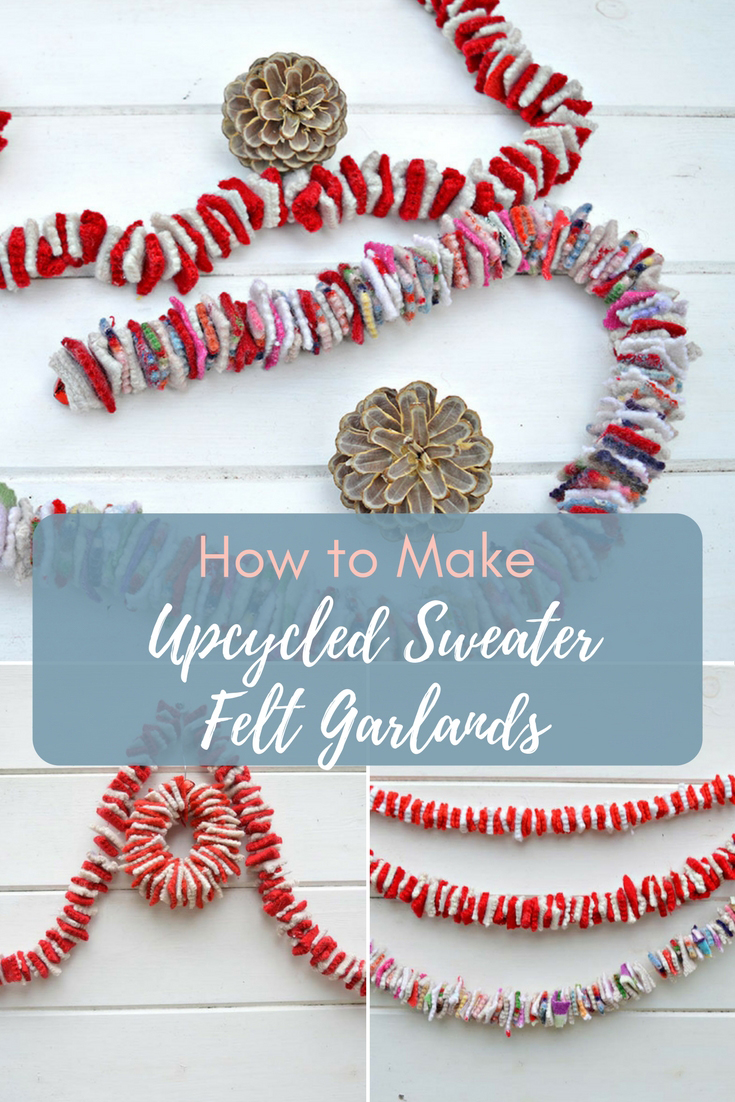 How about making a personalized map heart as a special Valentines gift?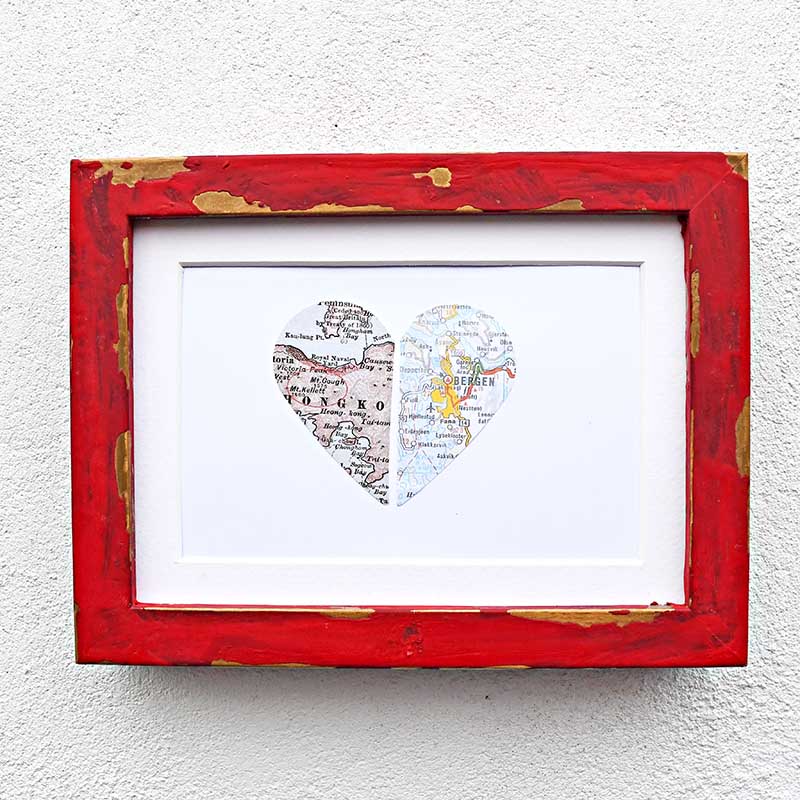 You can also find many more recycled crafts on favecrafts.com