Inside: A guide to repurposing old clothes that can't be donated, focusing on innovative ideas like upcycling, crafting, composting, and conscious consumption to extend the life of your garments.
Have you ever had a pair of jeans with more holes than denim or a beloved concert tee, threadbare from years of wear and washes? While these items may hold sentimental value for us, they might not pass the 'gently used' criteria of donation centres, making them un-donatable.
The same goes for clothes with ageing fragile fabrics or those damaged by pests. But don't worry, for these well-loved pieces; there are many other creative and eco-friendly ways to give them a new purpose.
Why Some Clothes Can't Be Donated
Clothes donation centres such as thrift stores (charity shops) typically look for gently used clothes which are clean and free from stains, rips, or excessive wear. This ensures that the person who receives your donation can confidently wear it without requiring extensive repairs.
Also, some garments are made from fragile fabrics that have not stood the test of time, or clothes may have unfortunately fallen victim to moths or mildew. These items, too, are not ideal for donations.
Remember, the goal of donating clothes is not just to declutter your wardrobe but to extend the garment's life meaningfully, passing it along to someone who can benefit from it. It's probably best to consider other options if clothing isn't suitable.
Before adding more clothes to the landfill, try one of the creative and sustainable ideas below!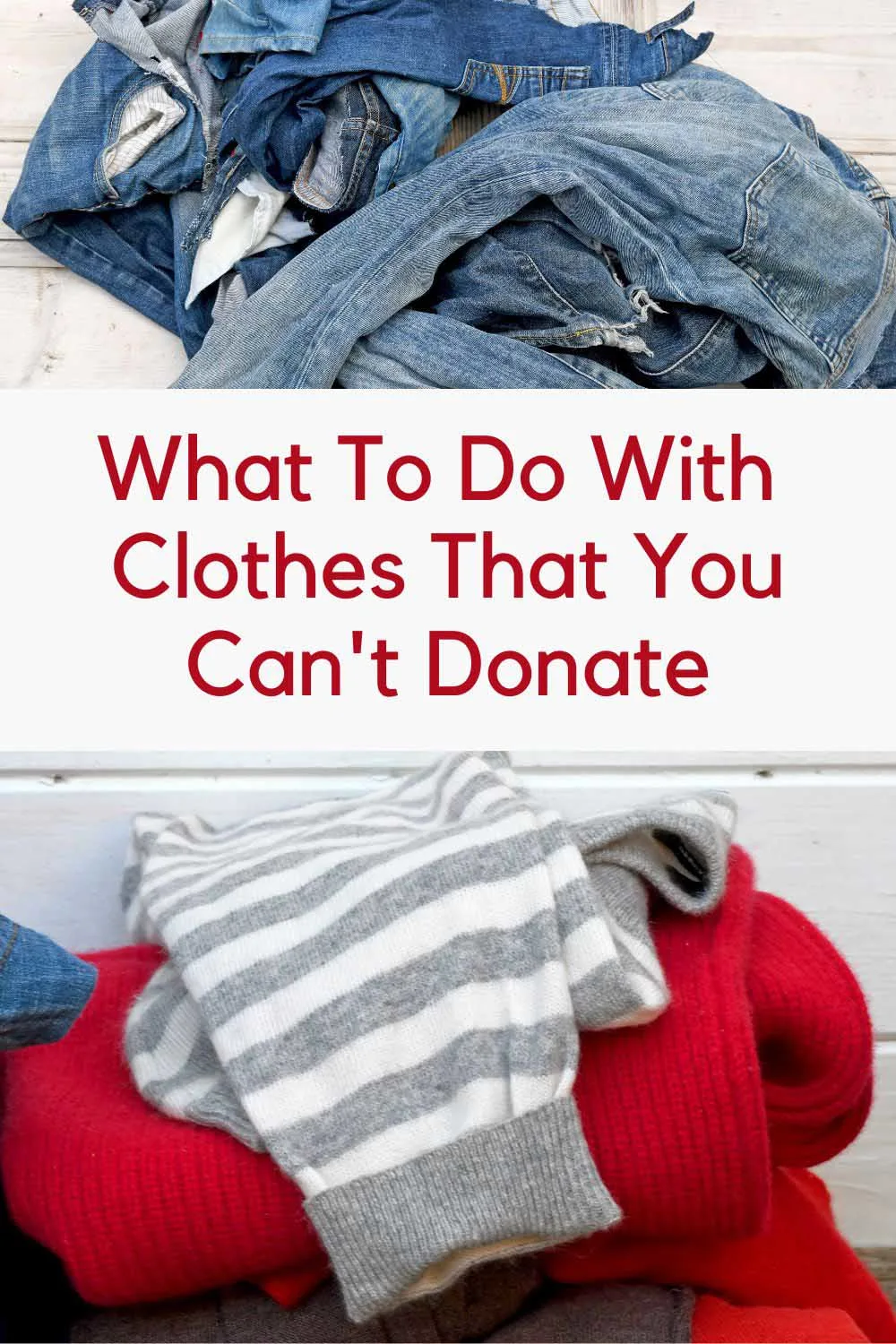 We're a participant in the Amazon Services LLC Associates Program, an affiliate advertising program designed to provide a means for us to earn fees by linking to Amazon.com and affiliated sites. As an Amazon Associate, I earn from qualifying purchases.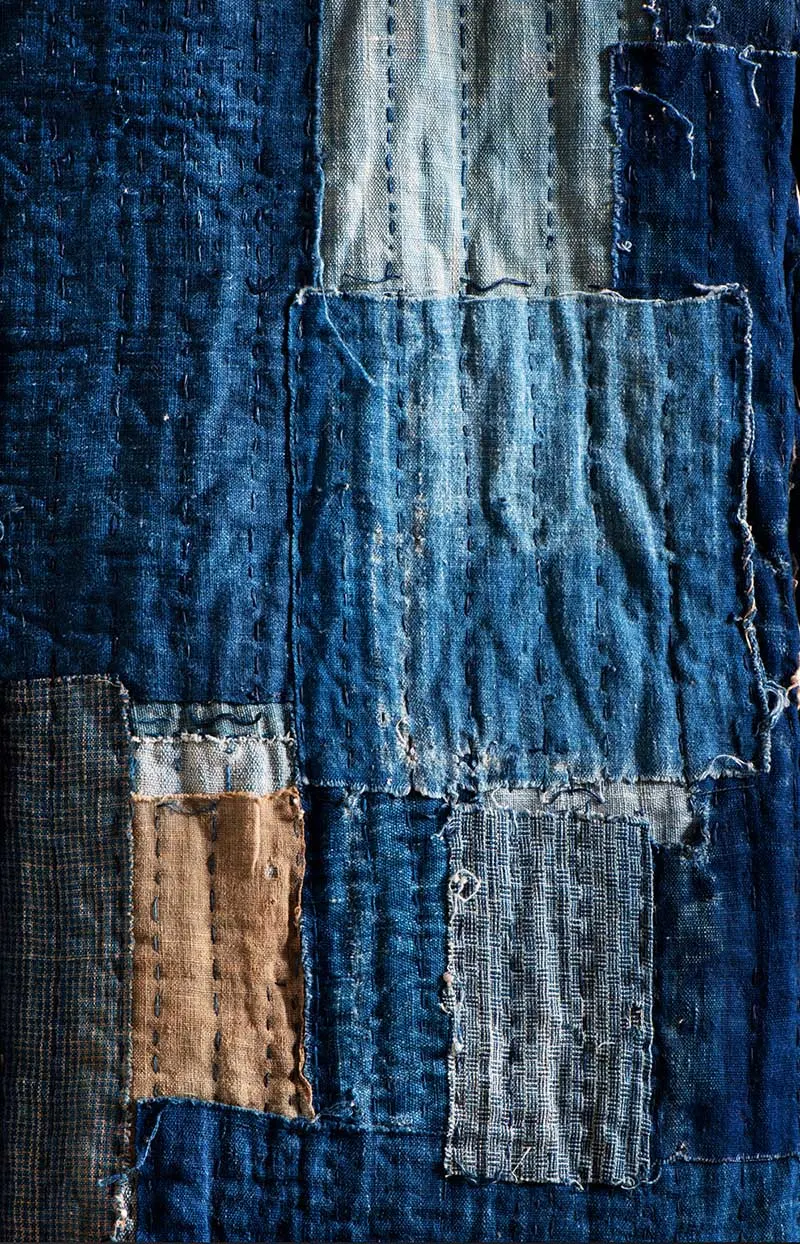 1. Revive The Art Of Mending
Visible mending isn't just about preserving our clothes; it's also about reviving a tradition that our throwaway culture has largely forgotten.
Remember when grandma would meticulously mend a sock or patch a pair of jeans, refusing to let a good garment go to waste? It's time to bring back those skills.
This art is about repairing clothes so that the fix stands out and becomes a part of your clothes history.
Try techniques like Boro and Sashiko, Japanese methods turning mends into masterpieces. Or traditional darning, perfect for knitwear, made modern with contrasting threads. Applique is another fantastic option; add shapes cut from other clothes for a unique, whimsical touch.
Visible mending is more than just preserving clothes—it's also a revival of traditional skills, a form of self-expression, and an eco-friendly and economic practice. All you need to get started are some basics – needle, thread, and a piece of clothing needing TLC.
So, next time your clothes rip or tear, embrace the imperfections. With visible mending, not only will your clothes last longer, but they'll also reflect your creativity and values. Happy mending!
I recommend Arounna Khounnoraj's invaluable and fashionable guide to visible mending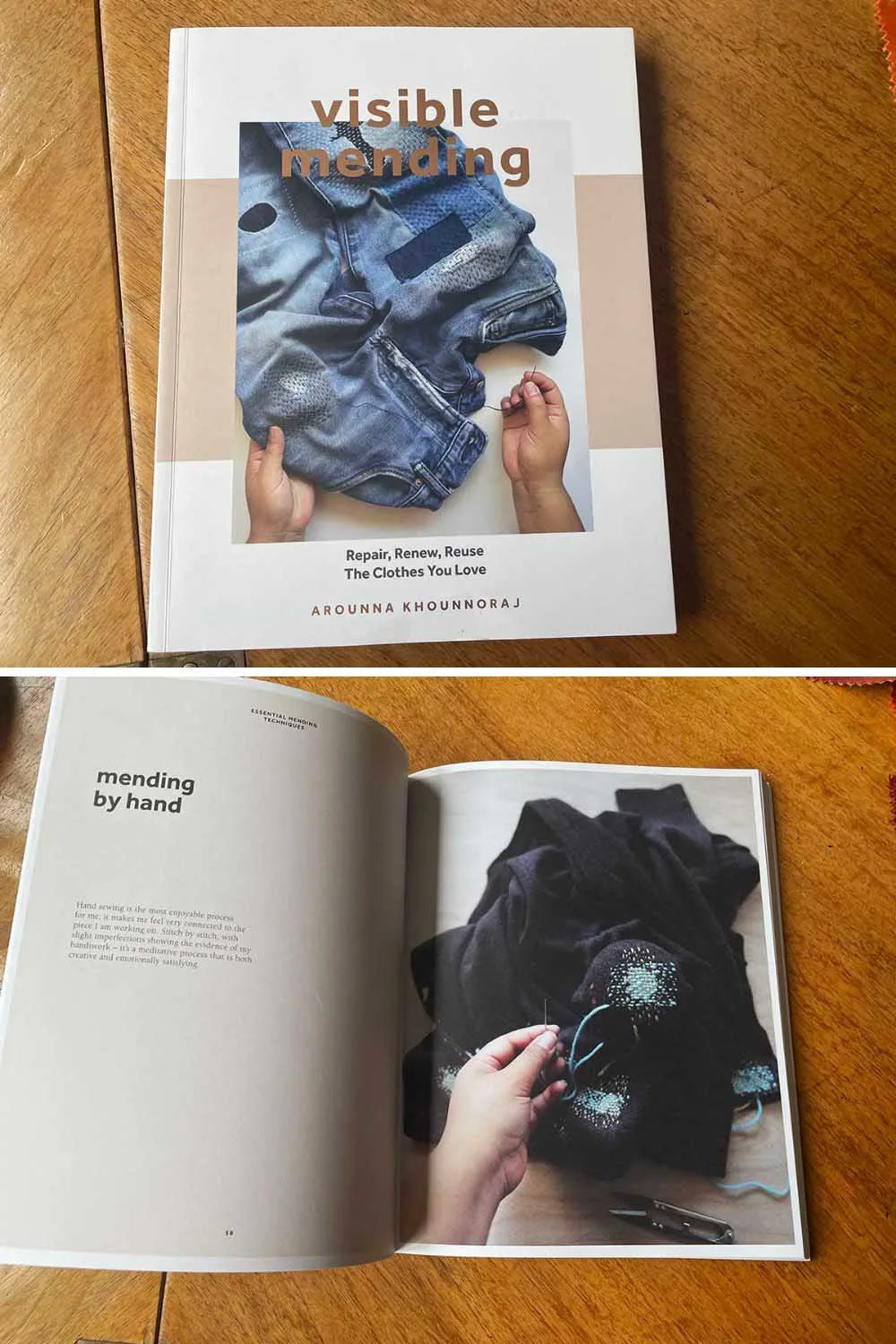 2. Refashioning Into New Clothes
Refashioning old clothes into new, wearable garments is a fun and sustainable way to add unique pieces to your wardrobe.
You don't need to be a couture-level seamstress to embark on this journey. Basic sewing skills, a dash of creativity, and a can-do attitude are all you need.
Remember, there's no right or wrong way to refashion – just your way. Refashioning old clothes is a win for you and the environment. It reduces waste, slows the fast-fashion cycle, and allows you to create something new and unique.
Examples of Refashioned Clothes
Outdated Jeans into Chic Skirt: That pair of outdated jeans? It could have a second life as a chic denim skirt. Just separate the inseam, trim to your desired length, and stitch the open area closed.
Unloved Dress into Fun Crop Top and Skirt Set -Breathe new life into an unloved dress by turning it into a matching crop top and skirt set. Separate the top from the bottom, hem the edges, and there you go – a fun, flirty outfit!
Oversized Button-Up into Off-Shoulder Blouse – An oversized button-up shirt can easily transform into a trendy off-shoulder blouse. Remove the collar, adjust the neckline, and gather the top edge with elastic.
Sweater to Cozy Beanie & Mittens -Old sweaters can make cosy beanies and mittens for those chilly days. Cut a section from the body or the sleeve, sew the edges together, and there you have it – a warm, stylish beanie!
Scarves into Boho Kimonos -Turn lightweight scarves into boho-chic kimonos for the beach or a festival. Stitch two scarves together for the body, add two more for the sleeves, and watch your stylish cover-up come to life.
For inspiration for refashioning old clothes into something amazing to wear, check out these Facebook groups, Upcycled Clothing & Creations and Fabric Upcycling Community.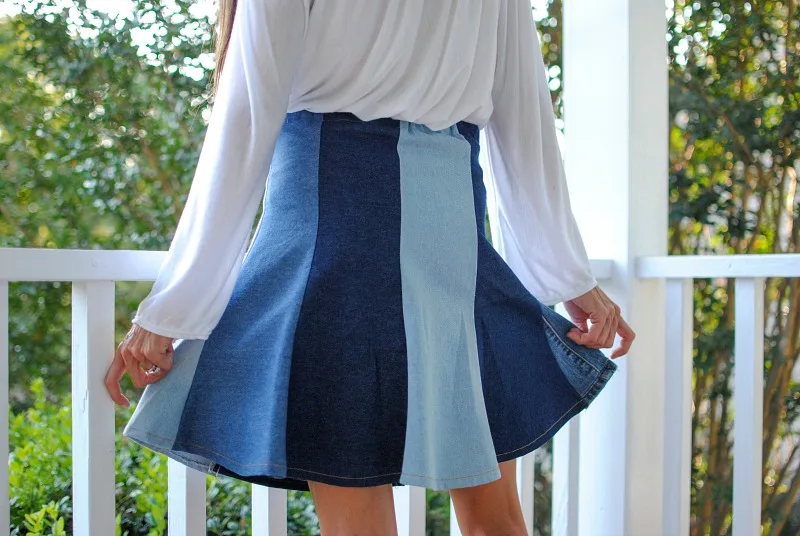 3. Turning Un-donatable Clothes into Rags
The transformation from clothing to rag is pretty simple. All you need is a pair of sharp scissors and, of course, your old clothes.
First, clean the garment thoroughly.
Next, cut out any embellishments, zips, buttons, and the like.
Then, snip the fabric into your desired rag size.
Different fabrics lend themselves to different uses. Cotton t-shirts, for instance, are highly absorbent and perfect for kitchen messes. On the other hand, Denim is sturdy and durable, making it ideal for more demanding cleaning jobs, such as scrubbing outdoor furniture.
By repurposing your old clothes as rags, you're not just giving them a second chance but also taking a stand against wasteful practices. Plus, these DIY rags are reusable – toss them in the washing machine, and they're good as new!
4. Upcycling Old Clothes Into New Things
Upcycling involves taking something no longer wanted or needed and transforming it into something new and useful. It's all about creative reuse.
Upcycling is a fun, creative and immensely satisfying way to keep your worn-out clothes from heading to the landfill.
Those old denim jeans? Perfect for a mug rug or table runner. That colourful old sweater that's seen better days? It would make stunning upcycled throw pillows for your sofa.
You don't need to be a dab hand at sewing to upcycle your old clothes; plenty of ideas still don't require a needle and thread like this fabric bowl and decoupaged fabric mirror. But if you like to sew, check out these unique denim sewing projects and fabric upcycles for the home.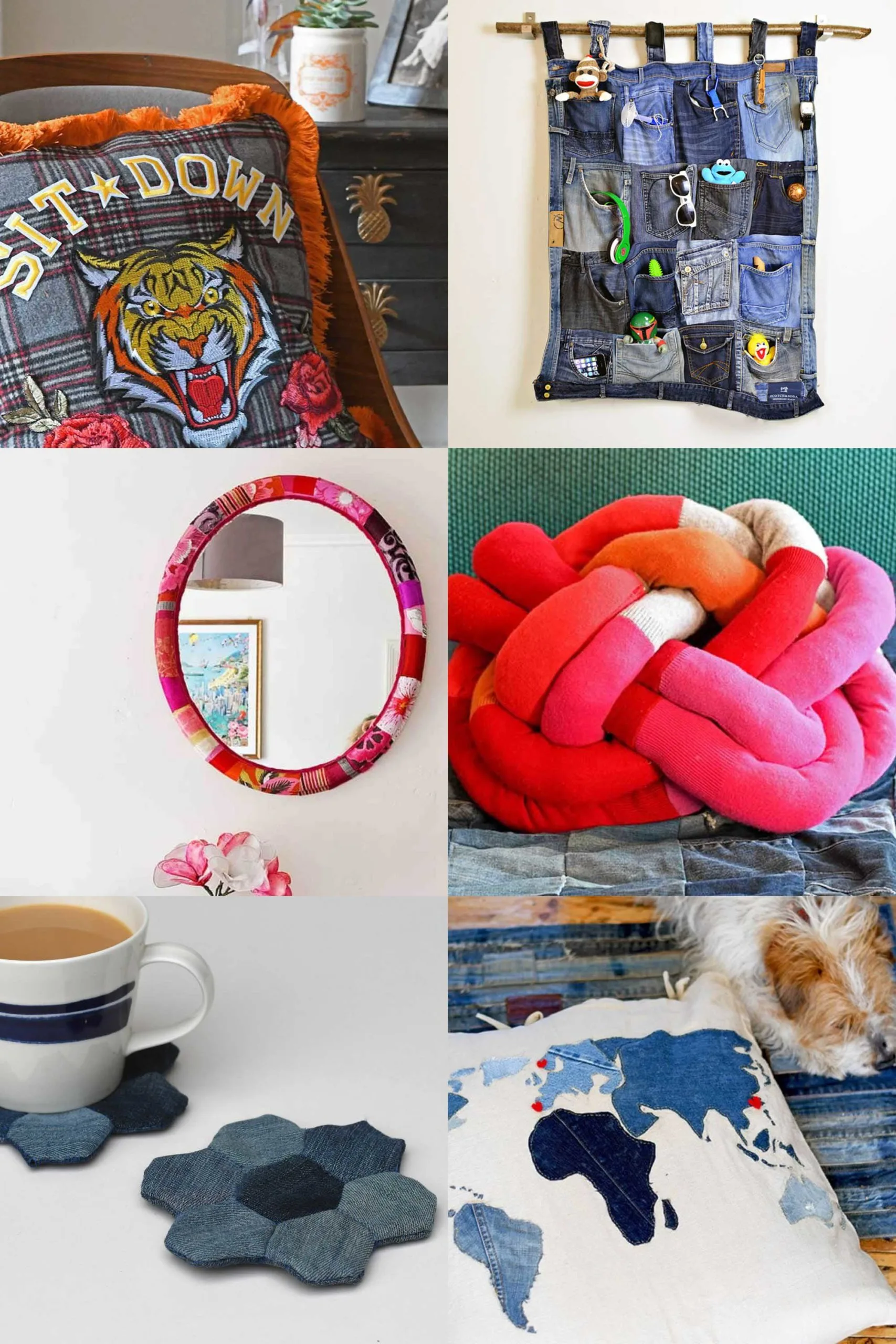 5. Repurposing Fabric For Your Sewing Supplies
I once had a silk blouse with a pretty floral pattern I adored. It was a favourite of mine until one evening when a splash of curry left a permanent stain. Despite my attempts couldn't get rid of the bright yellow turmeric stain. This mark also made the blouse unfit for donation.
But the fabric was too beautiful to discard. So, I decided to give it a second life. I cut around the stain and added the leftover material to my fabric stash. I've used this gorgeous floral material in a few scrap fabric, patchwork and hand-sewing projects.
Denim upholstery is an excellent use for the tough fabric from old jeans- patchwork the material to make it go further.
Repurpose old Sweaters with at least 80% natural wool into felt. Put your sweater in the washing machine with hot water and detergent. The heat and agitation create the felt. Pop it in the dryer on a high heat setting.
6. Making Yarn Out Of Fabrics
Spin old clothes into usable yarn! Here's a brief rundown:
T-Shirt Yarn: Soft and stretchy, cut cotton t-shirts into continuous strips and pull them taut to create versatile yarn, perfect for various craft projects -from crochet to knitting and macrame
Denim Yarn: Cut the legs of old jeans into thin strips of material. This can be woven or crocheted into a rag rug.
Fabric twine – Cut cotton fabrics into strips and twist them together to make a twine for your crafting projects.
Sweater Yarn: Old wool or cotton sweaters can be unravelled to repurpose the yarn.

Felted sweaters can be cut into strips to make yarn for crafting, like with this sweater heart decoration.
Silk Yarn: Silk scarves or blouses can be transformed into strips of luxurious yarn, adding a touch of luxury to your craft endeavours.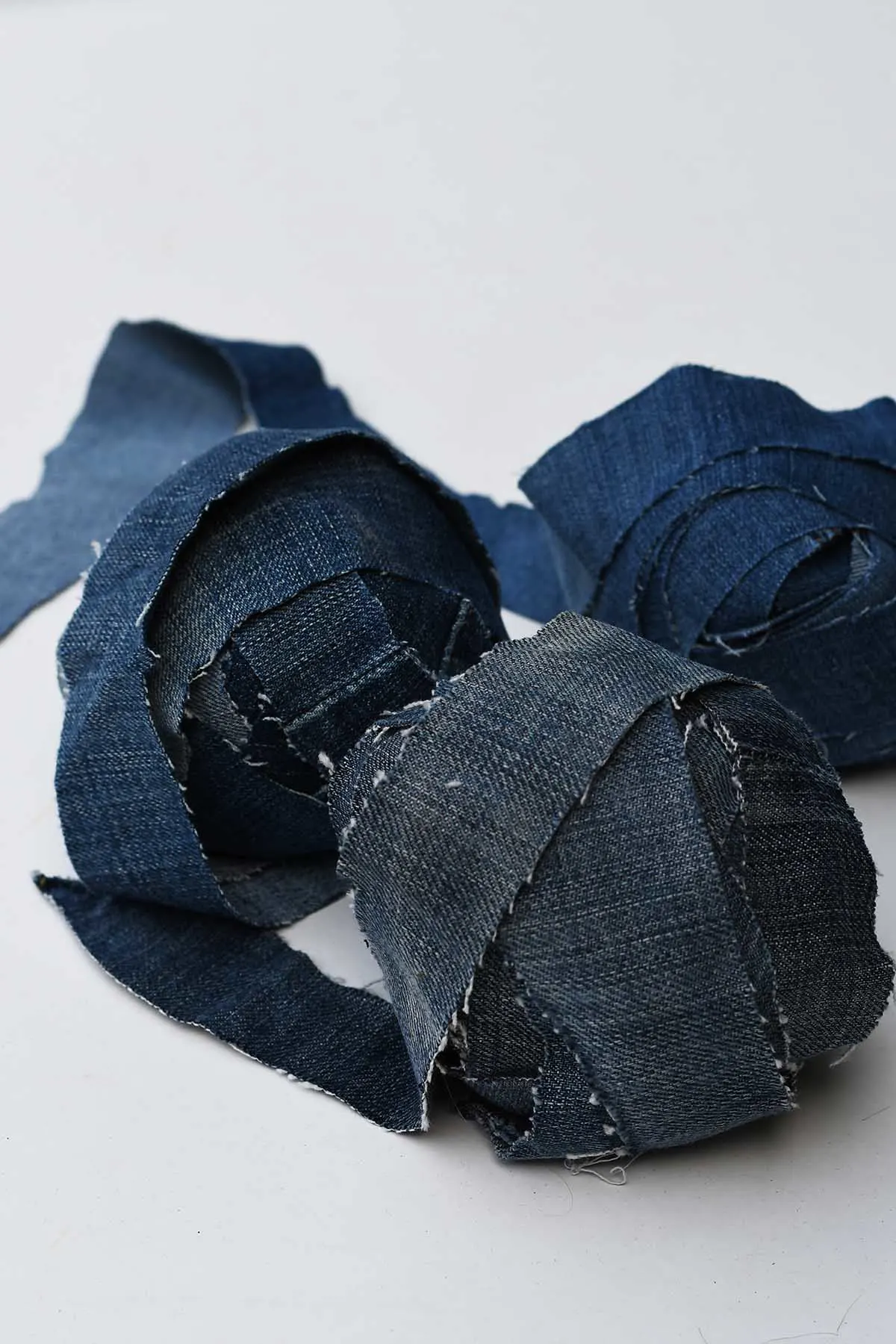 7. Donate To Animal Shelters
Some animal shelters welcome donations of old clothes, especially items like sweatshirts, sweaters, or towels, and provide soft, warm bedding for cats, dogs, and other furry friends at the shelter. They give comfort and familiarity, which are crucial for animals in unfamiliar surroundings.
Old clothes, particularly towels and T-shirts, are useful for cleaning and maintenance. They're used to dry off animals after baths, clean messes, and tidy enclosures.
Shelters also repurpose textiles into toys for animals. Simple creations like knots tied in an old t-shirt or a worn-out sock stuffed with other fabric scraps can create hours of fun for playful pups.
You'll find many ideas for making denim dog accessories from your old jeans, including these cute denim dog toys.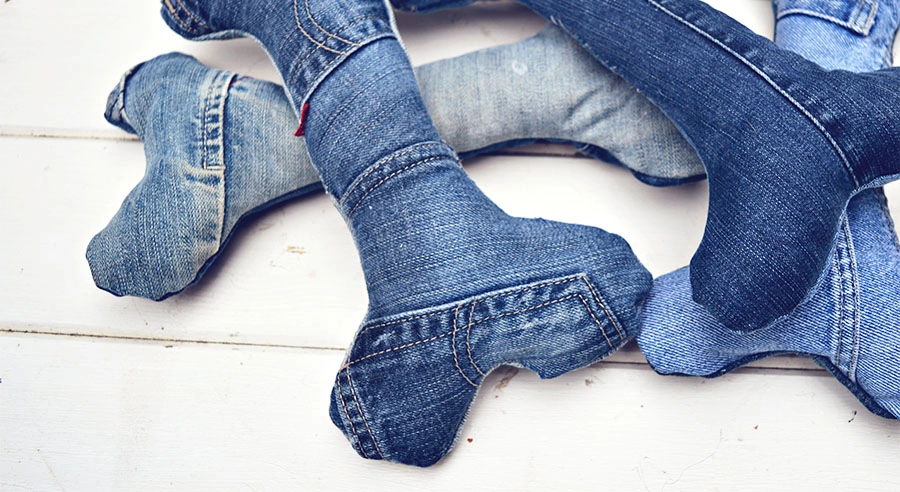 8. Repurposded Fabric Rag Rugs
There's something profoundly satisfying about transforming the worn-out into the practical. Transform your old clothes into rag rugs, the epitome of shabby chic! A rag rug can be an unpretentious and eclectic addition to your home decor, bringing warmth and colour to any room.
Creating a rag rug might sound complicated, but you'd be surprised at the magic you can create with a bit of time. And the best part? Your rag rug will be charged with memories woven into every thread. You can use fabric from t-shirts, jeans, sweaters, cotton shirts, and dresses to make rag rugs.
Examples include this beautiful colourful geode-like felt rug made from repurposed sweaters.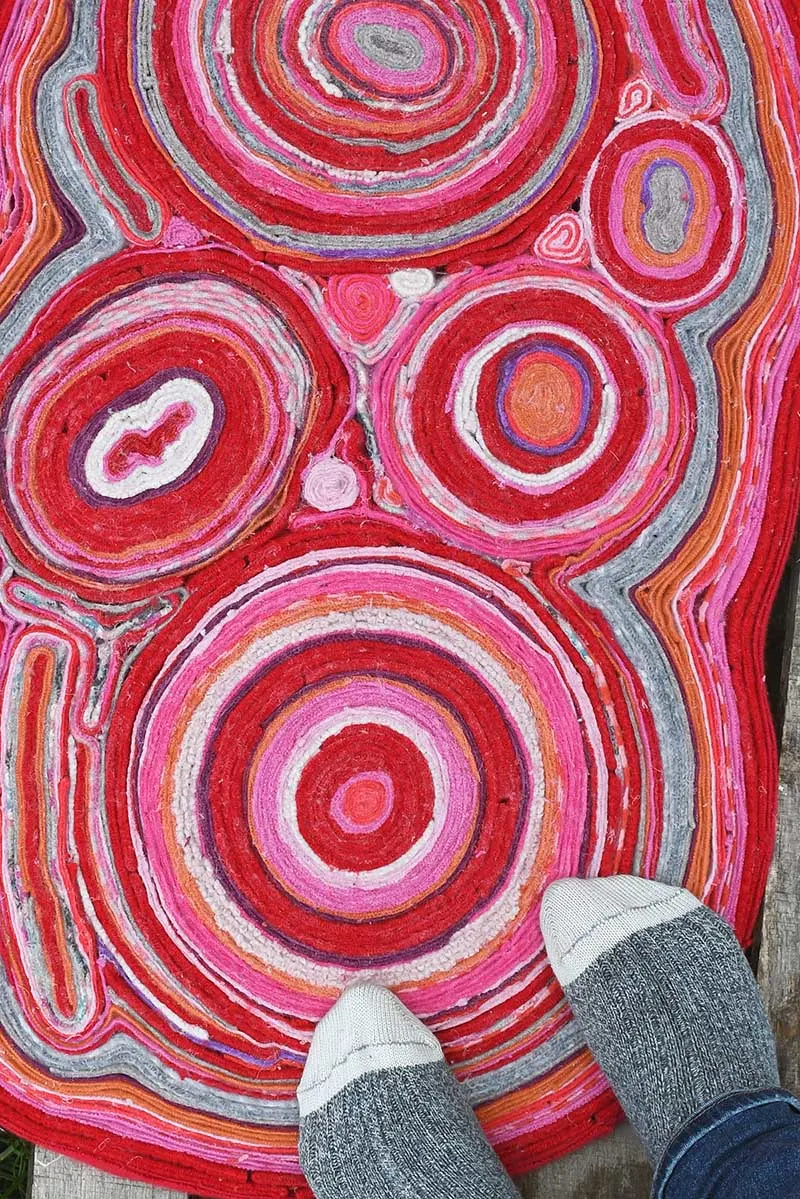 And this denim rug is made from old, repurposed jeans.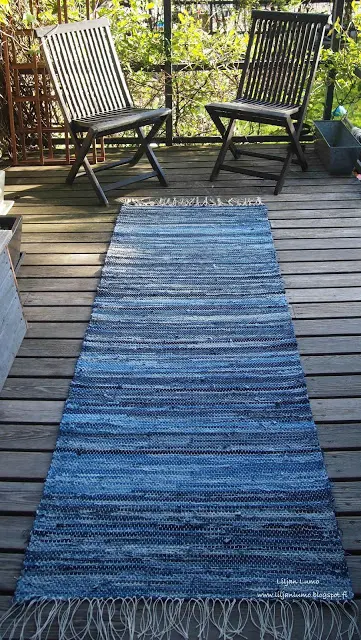 9. Patchwork Quilts From Repurposed Clothes
Un-donatable clothes are a sustainable source of fabric for patchwork quilts. That worn-out dress, the faded jeans, the moth-eaten sweaters and the t-shirt from a memorable concert – each holds a story, a memory.
Using these pieces in a patchwork quilt creates a beautiful throw and a cosy blanket of memories to wrap yourself in.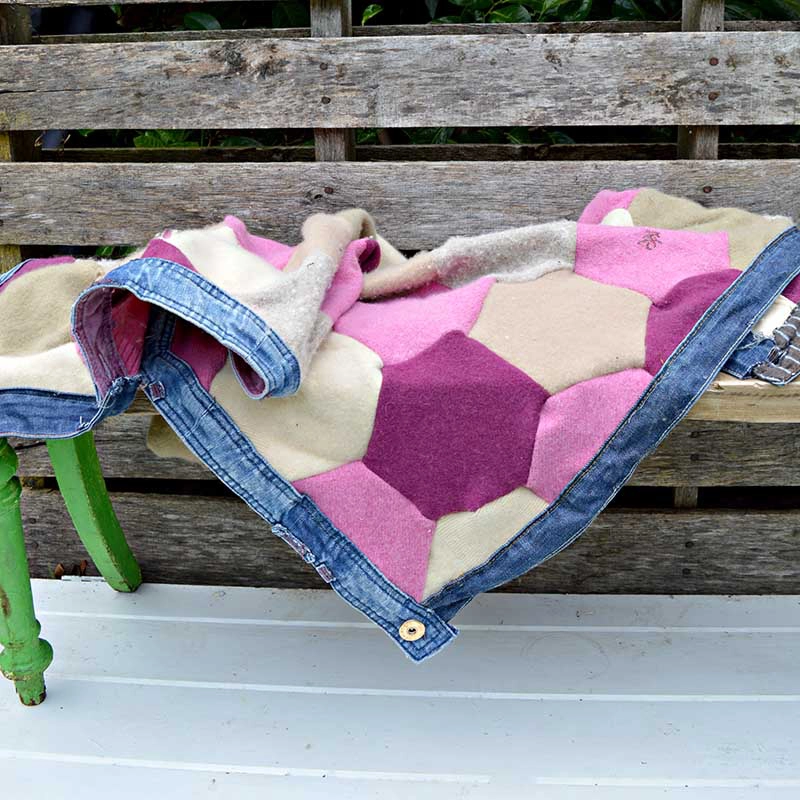 10. Fabric As An Artistic Material
Why not consider your old clothes as a resource for art? From colourful fabric collages to quirky rag dolls, the world is your canvas, and your un-donatable clothes are your medium.
For example, Ian Berry, a contemporary British artist, has redefined the possibilities of denim. Instead of seeing an old pair of jeans, he sees varying shades of blue that can be crafted into intricate art pieces.
Using nothing but denim, Berry creates incredibly detailed, life-like scenes. From portraits and urban landscapes to everyday vignettes, Berry's work showcases the depth and versatility of denim. The results are nothing short of awe-inspiring, providing a unique perspective on the power of repurposing.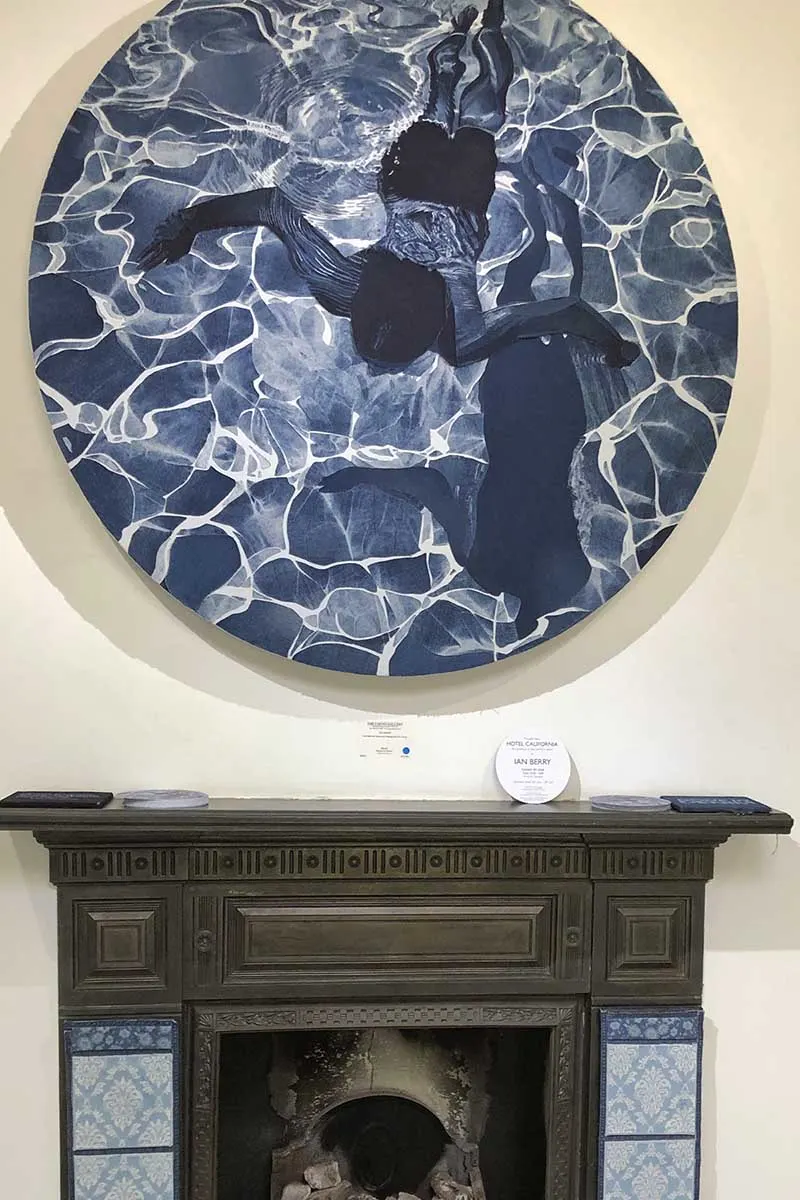 11. Composting Fabrics
Some of your clothes can help your garden bloom! Here's a brief guide to composting clothes that can't be donated.
Choose Compostable Fabrics: Natural, untreated fabrics like cotton, silk, wool, linen, and hemp can be composted.
Prep Your Fabric: Cut fabric into small pieces, removing synthetic components like zippers or buttons.
Compost Away: Add your fabric scraps to your compost bin, mixing well with 'brown' and 'green' compost material.
Remember, composting fabric takes time, especially for denser materials. For more composting know-how, check out this composting guide.
12. Textile Recycling Centres
One person's trash can be another person's… insulation. Companies turn your worn-out threads into useful things, like industrial rags or home insulation.
Check to see if there's a textile recycling centre near you and send your un-donatable clothes their way.
Clothing companies such as H&M have collection points for old clothes in-store. Depending on the condition, they sort them for reuse or recycling; they will even give you a thank-you voucher for your donation!
Conclusion & Conscious Consumption
Hopefully, you should now know what to do with your un-donatable clothes other than simply tossing them away.
Remember, it's all about seeing the potential in what we often view as waste. Your un-donatable clothes don't have to be a burden; they can be a stepping stone towards a more sustainable lifestyle.
It's essential to remember that these are makeshift measures. The real solution to reducing landfills is conscious consumption. Purchasing fewer, higher-quality items that we truly love and need is the first step towards a more sustainable wardrobe.
By embracing slow fashion, we reduce waste and contribute to a more ethical and fair industry. Let's transform our wardrobes, not just with creativity but also with consciousness.