With Valentine's Day fast approaching, I thought it would be fun to gather together some of the coolest fabric heart crafts and tutorials.
I say Valentine's Day, but many of these heart themed crafts would be good all year round. Fabric hearts aren't just for Valentine's. They're great birthday and Mother's Day gift ideas too.
The Fabric Heart Project Ideas
I've chosen a mixture of sew and no-sew crafts. Many are very easy to make. And use fabric scraps leftover from other projects or upcycled fabrics. Repurposed fabrics such as denim from old jeans and felted old sweaters.
Many of the heart crafts would make great decorations. And many would be good projects for handmade gifts.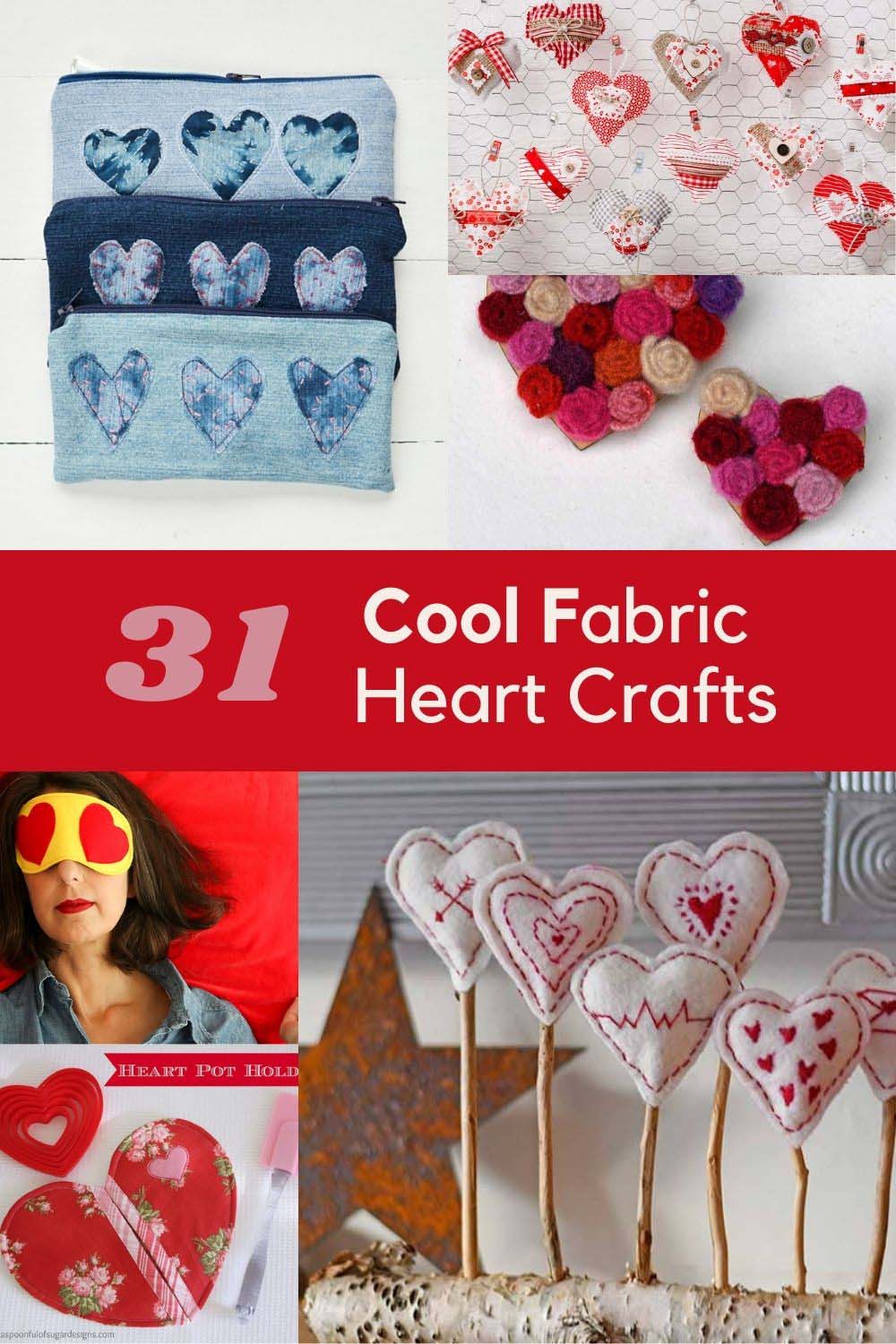 A collection of cool Valentine's day heart themed crafts that use repurposed fabrics. A mixture of no-sew and stitched heart crafts. Repurposed fabrics from scraps, to old sweaters and denim.
If you liked these ideas, don't forget to check out my other fabulous upcycled and repurposed Valentine's Day crafts, including these upcycled denim Valentine ideas.
There is also an extensive collection of popular cool adult craft ideas here.