Looking for a heartwarming DIY project? Explore our range of fabric heart crafts, perfect for gifting or adding a loving touch to your decor.
As Valentine's Day is hot on our heels, I reckoned it's time to pool together a collection of the most creative and delightful fabric heart crafts and tutorials I could lay my hands on.
Mind you, when I say Valentine's Day, I'm not suggesting that these heartfelt creations should be confined to February. Far from it! These heart-themed crafts, steeped in warmth and love, can add a splash of cheer at any time of year. Be it a birthday, Mother's Day, or just because, fabric hearts are the perfect expression of affection.
A Whole-Hearted Collection
I've cherry-picked projects catering to various crafting preferences for this compilation, spanning both sew and no-sew crafts. Many of these are a breeze to put together, with some offering an excellent avenue to use fabric scraps lying idle from previous projects or upcycled materials begging for a new lease on life. You'd be surprised to see how repurposed fabrics – like the denim from worn-out jeans or felted old sweaters – can metamorphose into delightful heart-shaped crafts.
Beyond being a delightful pastime, these fabric heart crafts also hold promise as charming home decorations or as thoughtful handmade gifts. So, let's not limit our crafting prowess to traditional seasons and occasions. After all, hearts can and should, be shared all year round!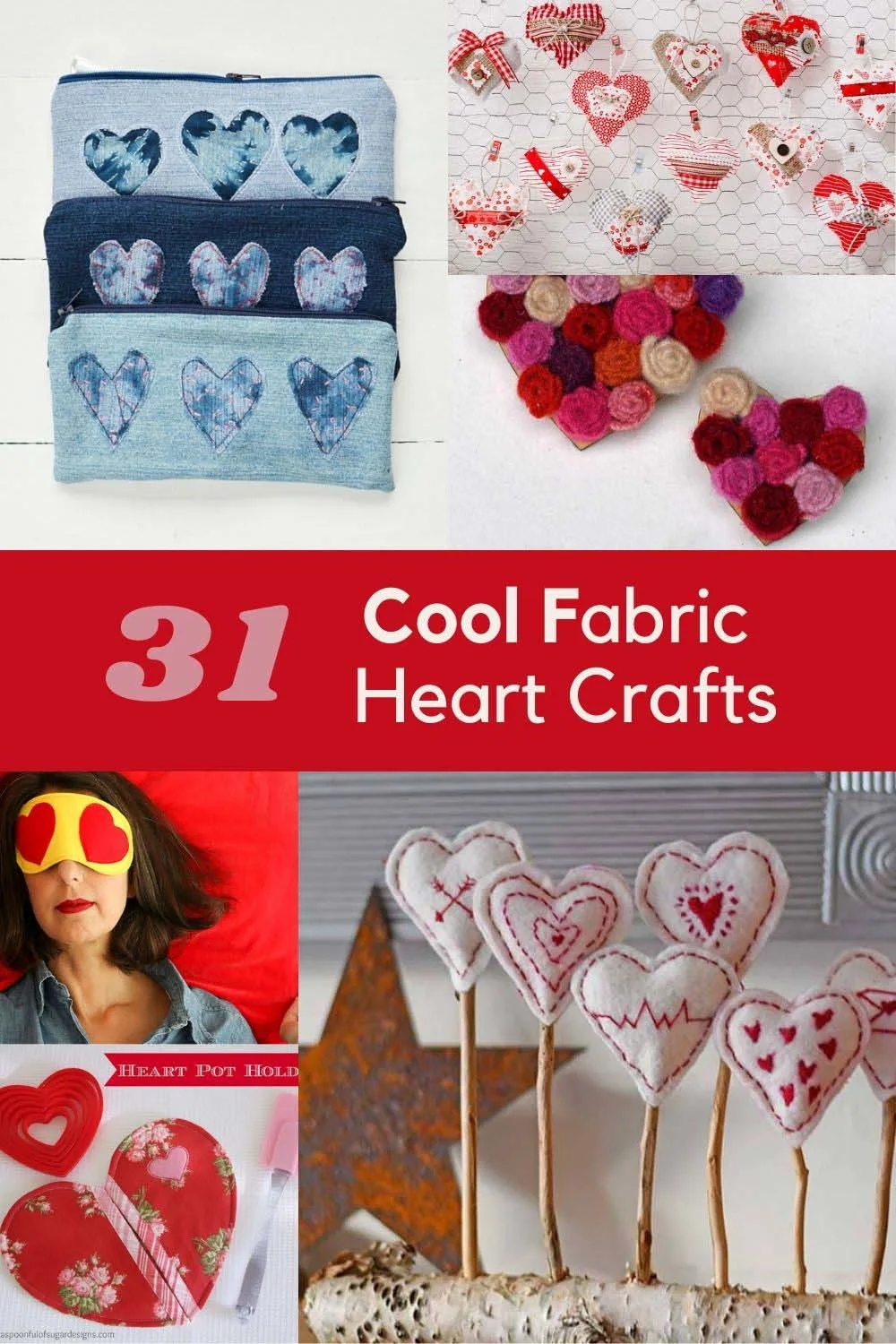 Feel the Love with These DIY Fabric Heart Crafts
Discover the joy of crafting with our selection of fabric heart DIYs. These charming projects are the perfect way to spread love and creativity.
If you liked these ideas, don't forget to check out my other fabulous upcycled and repurposed Valentine's Day crafts, including these upcycled denim Valentine's ideas.
There is also an extensive collection of popular cool adult craft ideas here.