DIY Christmas trees are my favourite Christmas crafting theme. I make a few new ones each year. My home is scattered with alternative and upcycled Christmas trees during the festive season.
These range from cute tabletop Christmas trees to larger free-standing ones you can decorate. This collection focuses on larger DIY Christmas trees.
Don't forget the benefits of upcycling too, and being that little bit greener at Christmas. Most alternative Christmas trees are affordable and made from upcycled materials. Examples of materials used include pallets, cut branches, beer bottles, picture frames and lampshades.
Alternative Christmas trees can be great space savers. A flat Christmas tree hung in a narrow hallway or small apartment will add festive cheer without getting in the way.
I hate picking up pine needles. I know you can get non-needle-dropping trees. But I still seem to end up with a rug full of them. With a DIY Christmas tree, there are no dropped pine needles to sweep!
To keep with the repurposing theme, my DIY Christmas trees are decorated with upcycled Christmas ornaments and ornaments made from natural items.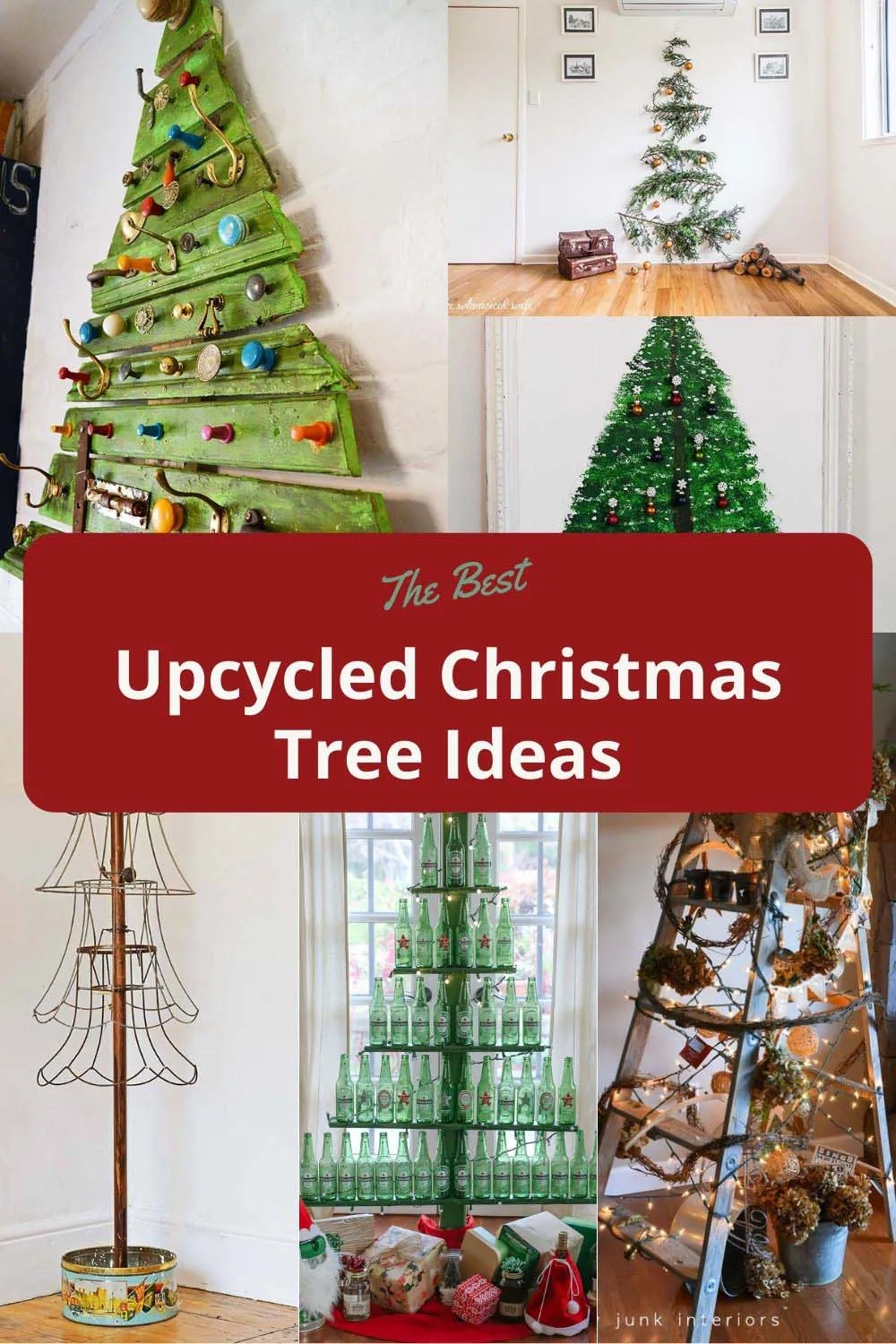 Cool Ideas for Alternative & Upcycled Christmas Trees
If you like me and top your Christmas tree with a star, you might want to check out all these Christmas star craft ideas.
Check out these DIY cone tree ideas if you want small Christmas trees.
Check out my many cool Christmas crafting ideas for adults.