Crafting with old jeans is one of my favourite ways of upcycling fabrics. I repurpose all the bits of worn denim, especially old jeans seams.
The knobbly bits on a pair of jeans can add interest to the average denim upcycle. These include elements, such as waistbands, pockets and seams. I've made fabric key fobs from the waistbands before.
I've already curated the best ideas for repurposing jeans pockets. This time I will focus on the often neglected denim seams.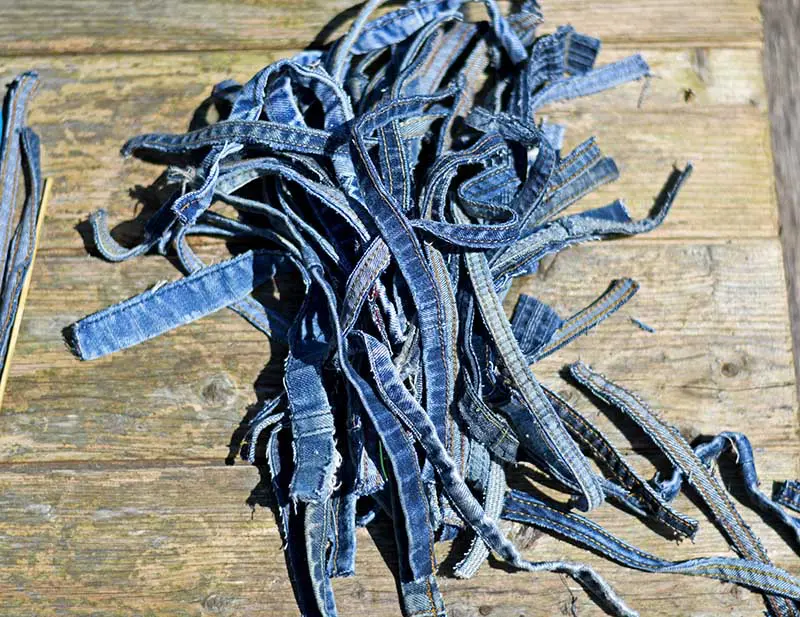 What Are The Seams on Old Jeans
There are often several places you can cut seams from old jeans. The best for crafting with are the double-stitched raised seams. These are on either the outside or inside of the jeans leg. And include the hems and detailing around the seat of the jean.
For denim crafting purposes seams include the belt loops. As they are constructed in the same way.
The best way to deconstruct a pair of jeans and to remove the seams is to simply cut them out. Using a pair of scissors cut as close to the edge of the seam as possible.
With a pair of jeans that has a double stitched seam on the inside leg, a long piece of denim seam can be cut out. The hems provide shorter lengths and belt loops even shorter.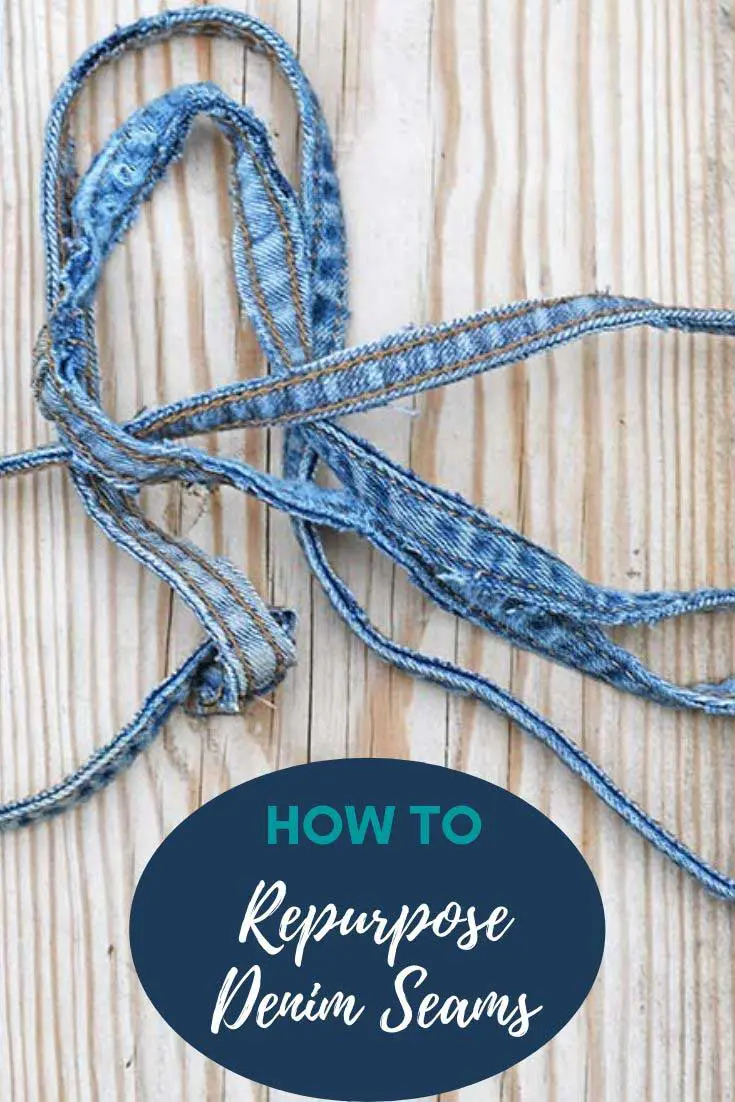 Belt loops are best removed with either a seam ripper or razor blade.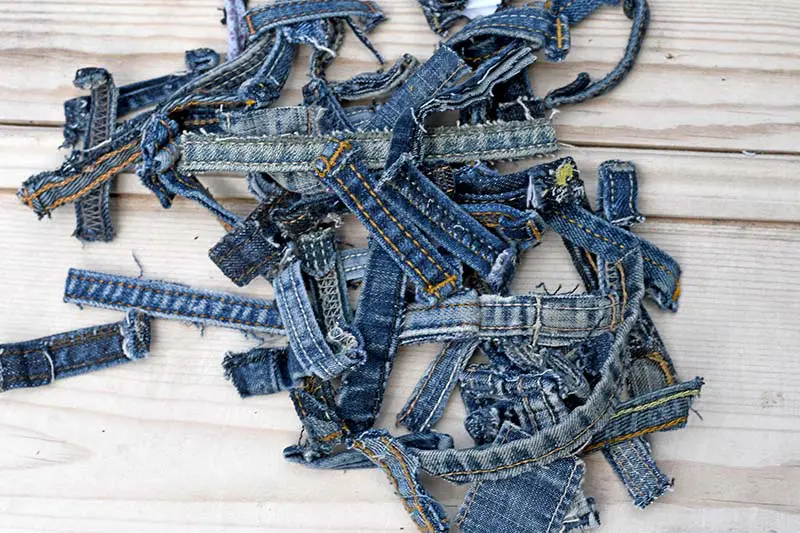 How To Craft With Denim Seams
Denim seams may provide interest to an upcycled jeans craft but they can be a pain to stitch. I've lost count with the number of sewing machine needles I've broken trying to stitch through thick seams. And I have a really good Bernina sewing machine.
That's why I tend to use the seams in no-sew jeans upcycles or with minimal stitching. The great thing about the hems, belt loops and seams of a pair jeans is that they are double stitched so won't fray.
When it comes to crafting with denim seams, fabric glue is a good alternative to the sewing machine. Another good way to craft with seams without sewing is to weave with them.
I've even seen denim belt loops rolled up to make denim beads. These beads are then repurposed into denim jewelry.
To add an extra dimension to some of my upcycle crafts I will replace twine with a good jeans seams. I've used them for indoor recycled hanging planters and denim wall vases.
I used an extra-long denim seam from the inside leg of a pair of jeans to hang some woven denim hearts bunting.
Crafting And Upcycling With Seams From Old Jeans
I would love to make one of those denim seam rugs. I've made one out of denim waistbands before and I think a seam one would compliment it. However, it may take me a while to collect enough jeans seams as you need a lot for a rug.
For a comprehensive list of denim, craft tutorials check out the A to Z of upcycled denim.