With spring just around the corner, I'll be spending more and more time in my small town garden. Here I have curated some cool upcycling ideas for the garden.
It's not just my house that is full of clever upcycled treasures but my garden too. There are so many ways that you can make your outdoor space a unique and interesting oasis without having to spend a lot of money. You don't even have to be particularly green-fingered.
I have talked before about the benefits of upcycling. Not only is it an affordable way to decorate, but also there are the therapeutic benefits of actually making stuff. Don't forget the added satisfaction of making your garden unique with something you have personally made.
Gardens aren't just about plants and flowers. They are also about outdoor furnishings, lighting, and decorations. During spring and summer, the garden is like having an extra living room to chill in.
In keeping with that extra living room vibe, I have a sofa in my garden. ( I even upcycled that in the past by Shibori dying the cushions). When the weather is good, I'd much rather chill in the garden than the house.
I might not be blessed with green fingers, but my garden still looks interesting and pretty. That is due to my many upcycled planters and quirky decorative features.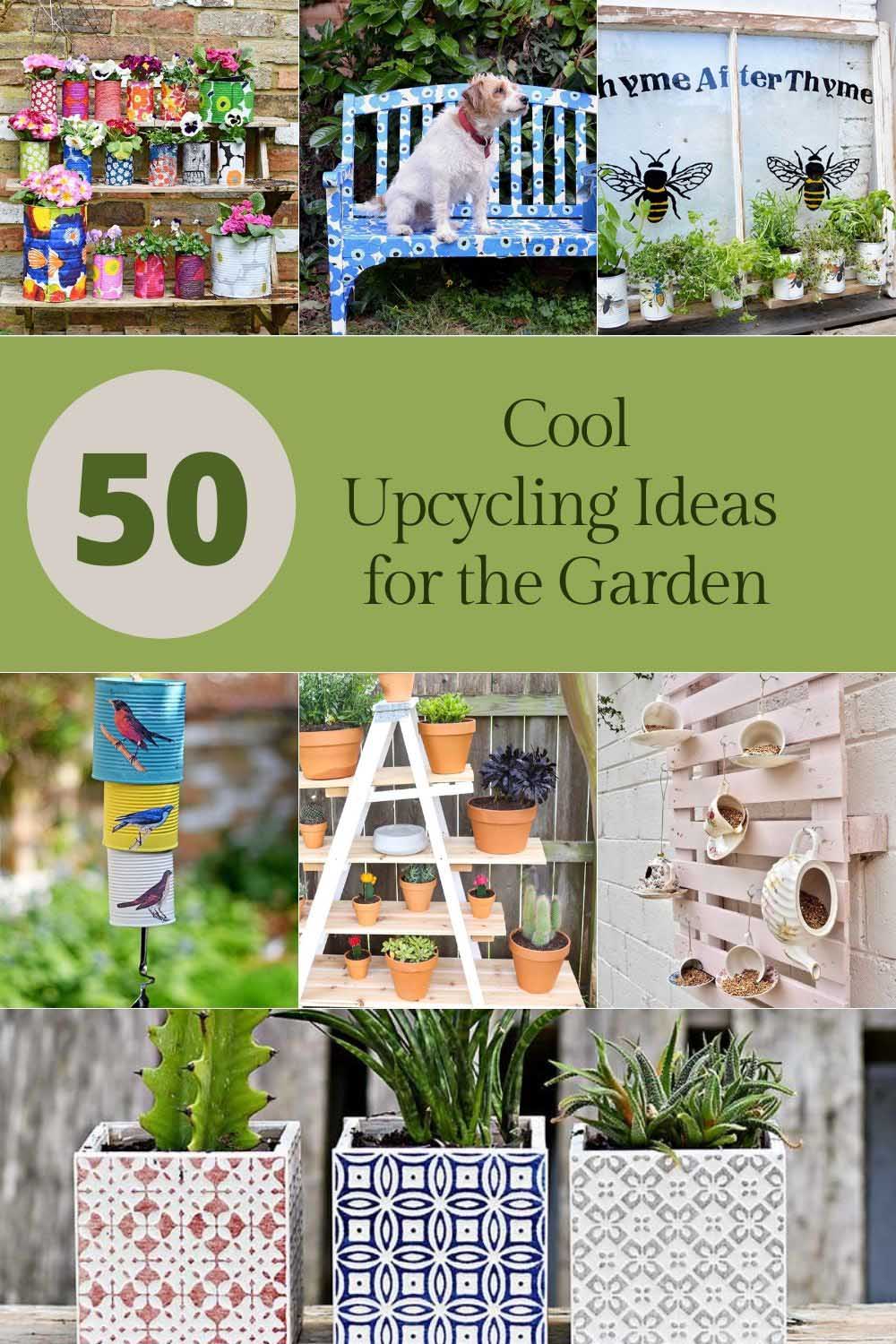 The Garden Upcycling Ideas
With this collection of cool upcycling ideas for the garden, there should be something to inspire you. Whether, it is looking for unique planters or clever ways to display your plants, or unique seating and garden furniture.
Besides the practical upcycling ideas, there are many ideas for creating decorations and lighting for the garden, to give them that extra interest. It is the upcycled pieces in my garden, such as my cocktail window and wall planters, that get the most comments from visitors.