Inside: 30 Free patterns for embroidered Christmas ornaments and decorations for all skill levels, from beginners to more advanced.
One of the things I most look forward to in winter is getting the Christmas ornaments out of the loft and decorating the tree. Almost every ornament has a story as it has been handmade by me or someone in my family. There is the odd-bought ornament, but these are typically vacation souvenirs.
Decorating the tree is one happy trip down memory lane. The most personal Christmas ornaments are embroidered ones. Often these handstitched Christmas decorations were the most fun to make.
Embroidery is what I call a "couch craft", something you can do whilst watching TV. Usually, it's a Hallmark Christmas movie to get me in the festive mood. Plus, those films don't require much concentration; I can predict the rest of the plot after five minutes.
Before sharing the free Christmas embroidery patterns, I'll give tips to ensure your Christmas crafting is a success.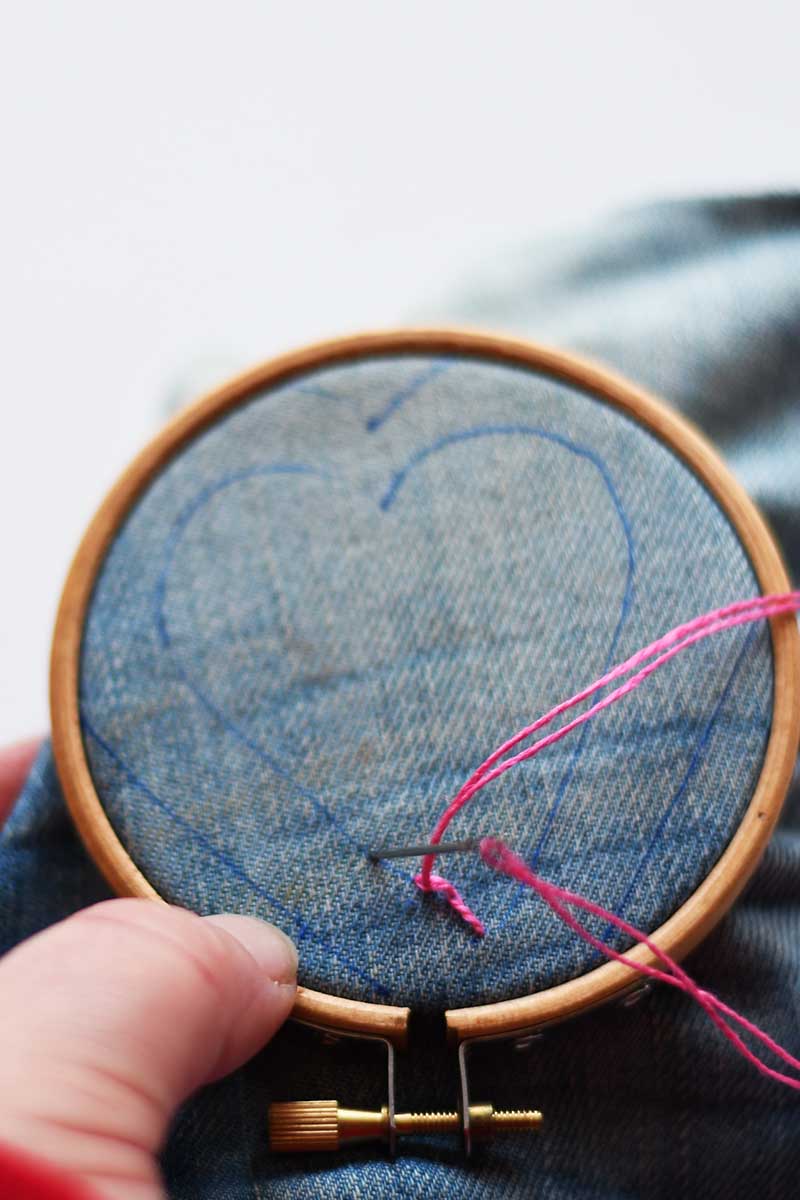 10 Tips For Successful Embroidery
Start small; if you are new to embroidery, start with a simple pattern and progress with practice. Skilful embroidery takes a lot of patience and practice.
Use thread about an arm's length (30-50 cm); you will likely get into a knotty mess any longer.
Use an embroidery hoop and keep your fabric taught, drum tight.
But don't leave the fabric in the hoop if embroidering over time. Between the stitching sessions, your material needs to rest as the fabric can become permanently creased. However, the hoop is a decoration for some Christmas embroidery ornaments.
Press your fabric before starting for a smoother finish to ensure you don't stitch any creases.
Make sure you have good lighting. If embroidering in the dark winter evening, sit by a lamp. It will make it much easier to ensure accurate stitching.
Don't get overwhelmed and go slowly; take one stitch at a time, and it will soon come together. It's not about perfection; the whole point is that it is handmade and not meant to be perfect.
The most accessible fabrics to embroider are evenweave ones such as linen, cotton and denim. Felt is also an easy fabric to decorate with stitches.
If you make a mistake, use a seam ripper to remove the rogue stitches. With scissors, you are more likely to make a hole in the fabric.
Use a thread conditioner or wax to stop the thread from tangling; it helps it glide through the material.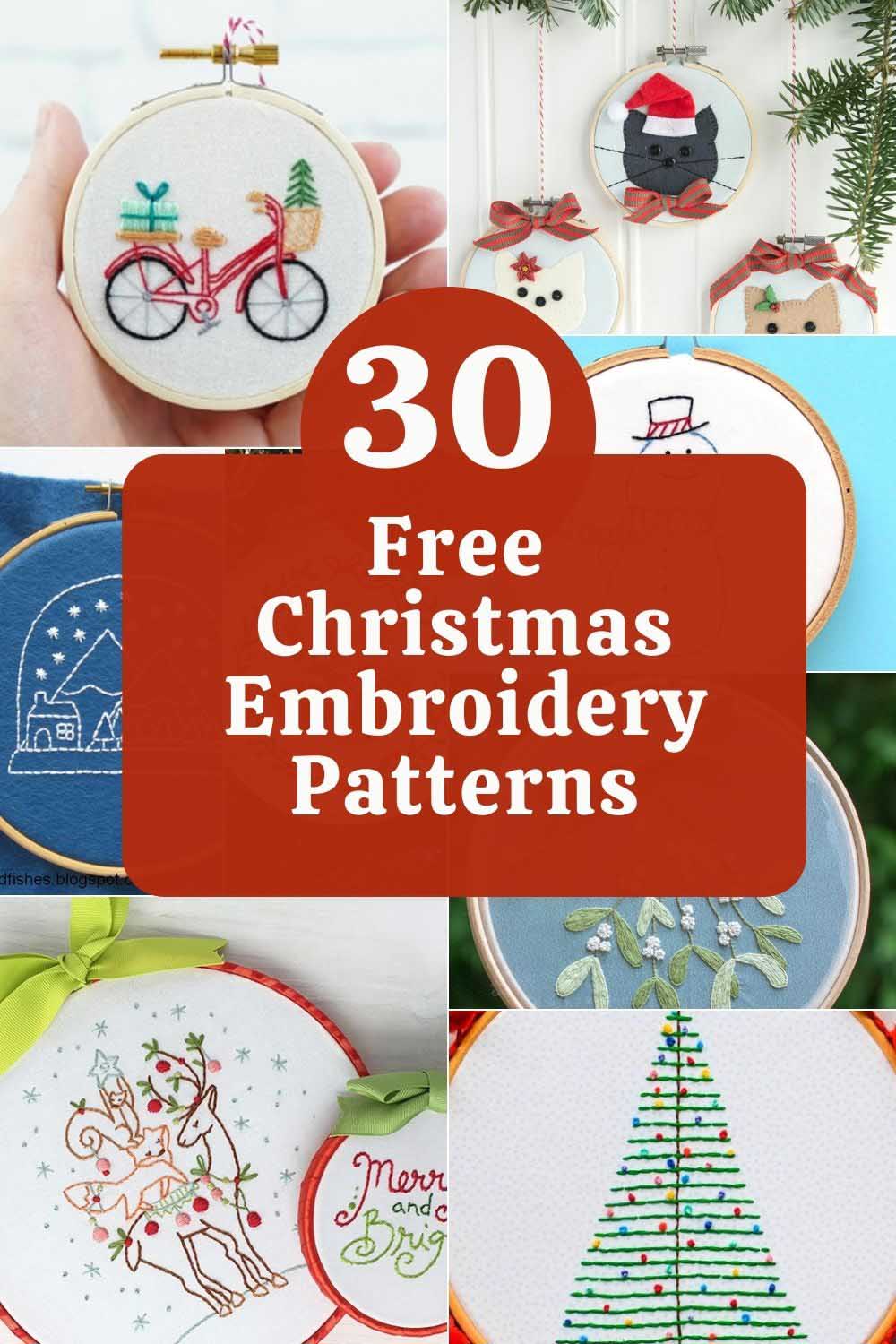 The Christmas Embroidery Ornaments and Decorations
Embroidery is an easy craft, have fun making these unique Christmas ornaments and decorations. There are many free patterns and ideas to choose from here for beginners and the more skilful.
Another fun way to stitch Christmas ornaments is to try mixed-media watercolour embroidery.
Did you know you can embroider on paper as well as fabric? You could easily make a Christmas version of this embroidered dictionary art. Or even embellish a large canvas with stitches for seasonal decoration.
Embroidery is not just for Christmas; check out this cute duck and hen embroidered decoration for spring. Also, see how you can preserve your children's artwork with embroidery or stitch your favourite lyrics into a coffee cosy.
Cross-stitched is just a counted form of embroidery, and I have a fun pattern for a cross-stitched pillow you might like. Check out the other types of crafts that use yarns and threads.
Don't forget to check out these other cool adult Christmas craft ideas.