Velvet crafts: When 'make do and mend' meets 'make do and make fabulous!
Velvet! It's not just for armchairs and smoking jackets. It's an undeniably captivating fabric. Its softness, the way it catches the light, and its decadent array of colours make it an incredibly tactile and visually appealing material. And velvet can elevate your creations to a new level of elegance and glamour in crafting.
Here's a secret: you don't need to break the bank with this touch of luxury. Tiny velvet ribbons or those free fabric swatches you acquire can add a posh spice to your projects.
Not long ago, I found myself knee-deep in velvet swatches, all because I fancied a new velvet sofa for my living room. After much deliberation, a spicy paprika orange number stole my heart.
But what about the leftover swatches, you ask? Well, they didn't end up in the bin, that's for sure.
Let's not forget about my velvet curtains and the scraps they left behind. Those scraps were destined for greatness, and they've been reincarnated as some smashing craft creations.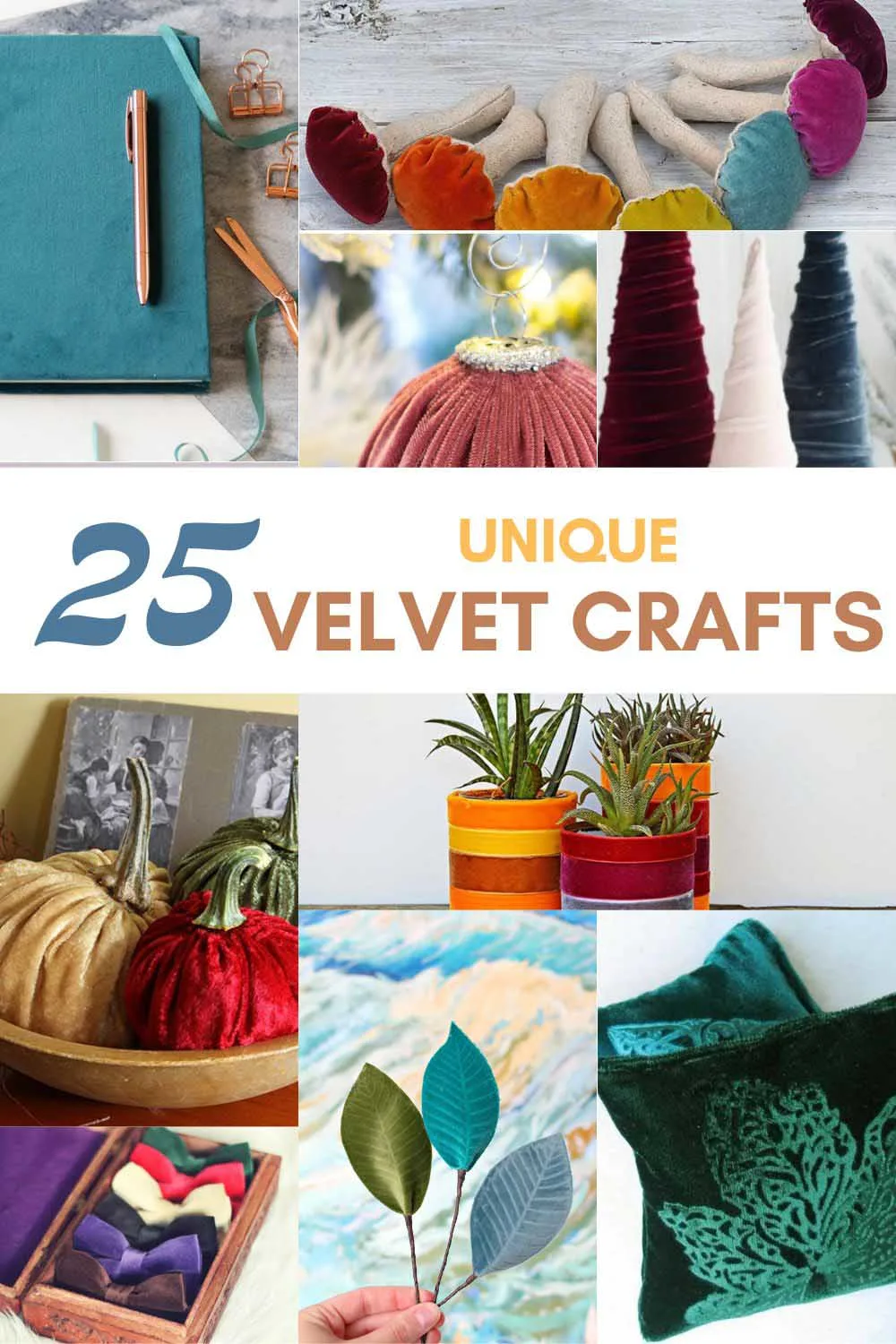 Velvet is truly a magical fabric to work with. Whether using swatches, ribbons, or leftover scraps, it promises a gratifying tactile crafting experience that results in wonderfully unique and elegant crafts.
So, why not incorporate velvet into your crafting routine and see the magic unfold?
Velvet Crafts: Adding a Bit of Razzle-Dazzle to Your DIY
Crafting with velvet: For when your DIY projects need a touch of elegance and a hint of class.
Other Fabric Craft Ideas
Take a peek at our diverse leather projects for an added dose of inspiration, similar to our velvet crafts, each promising to infuse luxury into your home and gifting.
The site is teeming with further fabric craft ideas, like these tartan projects that effortlessly bring a Scottish aura to your crafting.
Plus, let's not neglect the potential of repurposing old clothes for your creations! Browse our ideas for breathing new life into old denim and creatively repurposing old sweaters.