Regular readers of Pillar Box Blue will know how much I love Scandinavian and Nordic-inspired crafts. This time I've made a lovely flower doodle decoration.
The design of these flower decorations was very heavily influenced by the cool prints of Marimekko. For this craft, you can copy or print my flower doodles, or create your own. I also think that floral doodles from adult colouring books would also work well with this craft.
This was a very easy and affordable craft that only took under an hour to make. I think it is a cool floral craft for both adults and teenagers.
There is a printable how to card at the end of the post to save for later.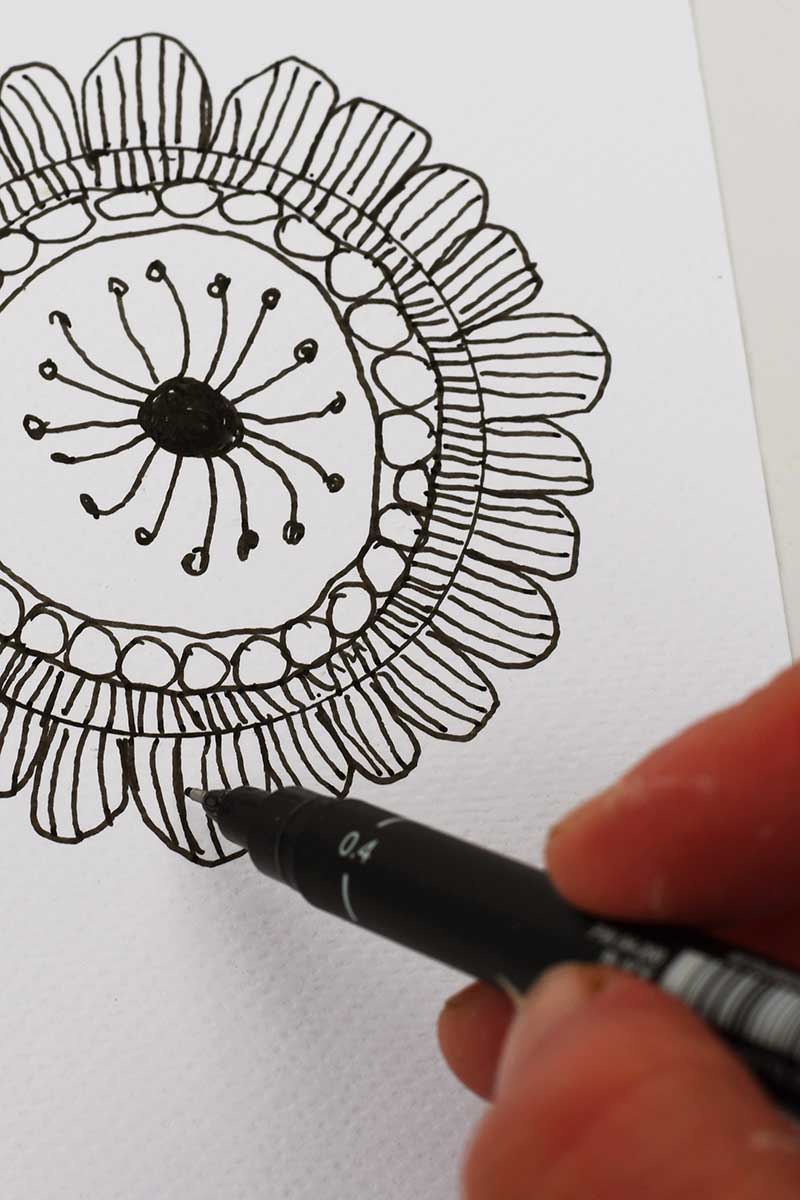 We're a participant in the Amazon Services LLC Associates Program, an affiliate advertising program designed to provide a means for us to earn fees by linking to Amazon.com and affiliated sites. As an Amazon Associate, I earn from qualifying purchases.
What You Need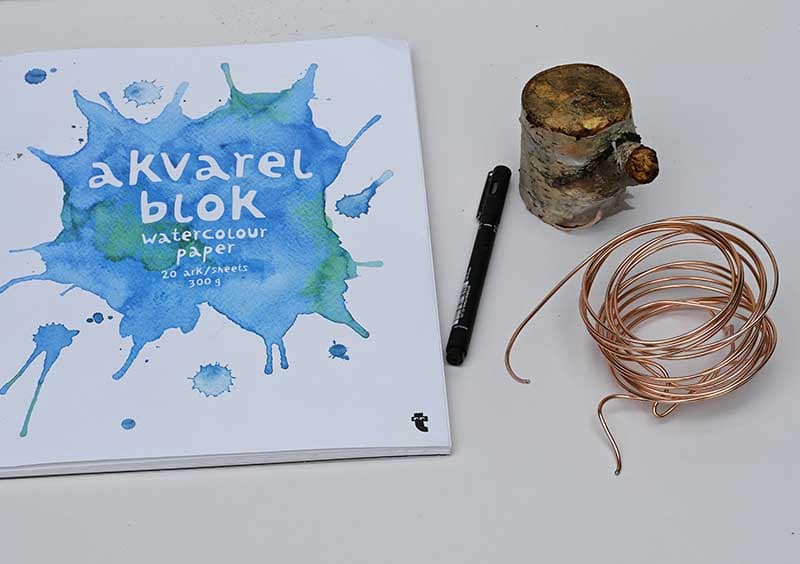 The Flower Doodles
1.. The first thing to do is to draw the flowers. I drew six different flower doodles, three were circular and the other three a simple poppy shape.
For the round flowers, I first drew a circle about 6cm in diameter, and then being inspired by the Marimekko Siirtolapuutarha print I filled in the circles with doodles.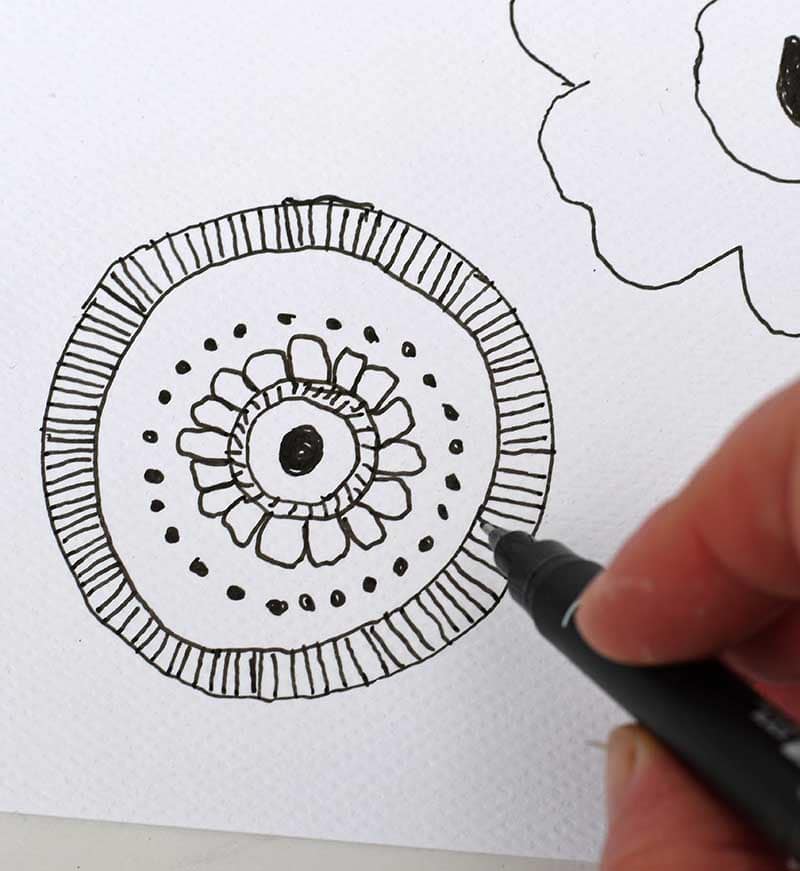 The poppy-shaped flower was based on the Marimekko Unikko design. I just drew a simple poppy shape and again filed them in with doodles.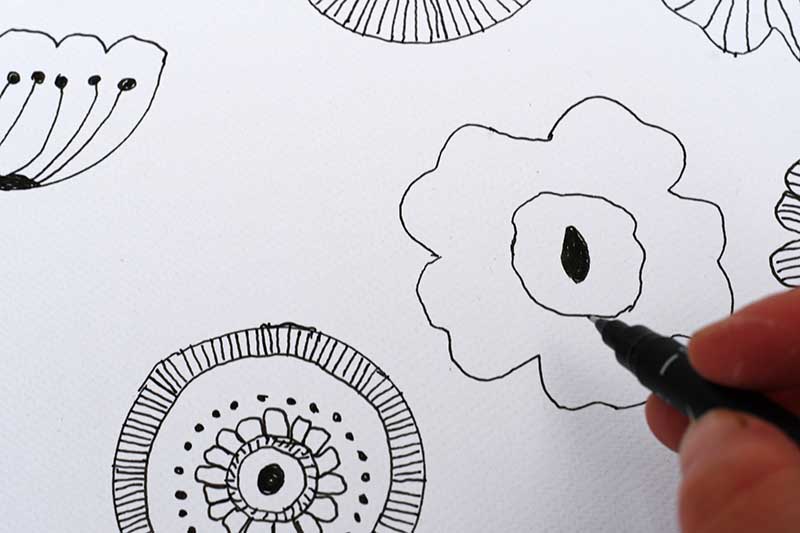 Don't worry about the doodles being perfect, the childlike look to the flower drawings only just adds to their charm. If you want you can print out my floral doodles here.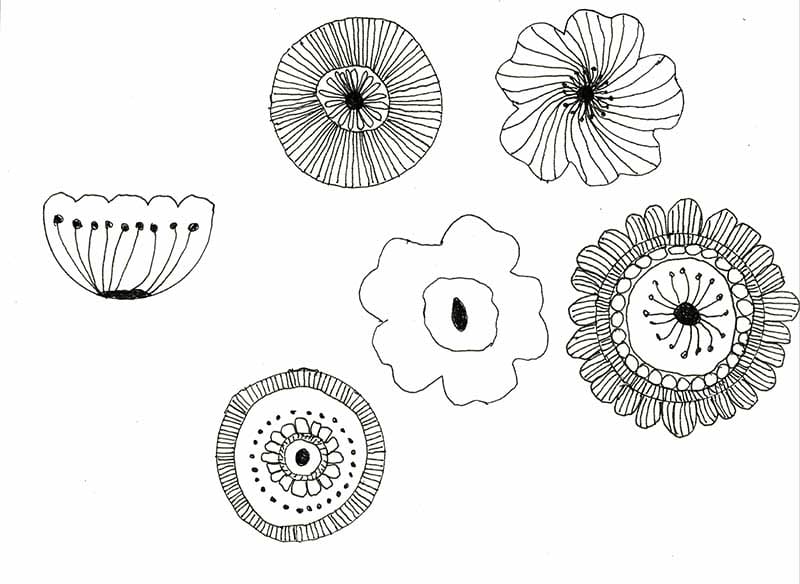 How To Turn The Doodles Into A Decoration
2. Next, drill six holes into the top of the birch branch stump, one for each flower. Randomly space the holes out, a rotary drill tool or a drill with a very small drill bit would work really well for this.
The holes need to be just wide enough to hold the cooper craft wire. The holes should be about 1 inch (2.5cm) in-depth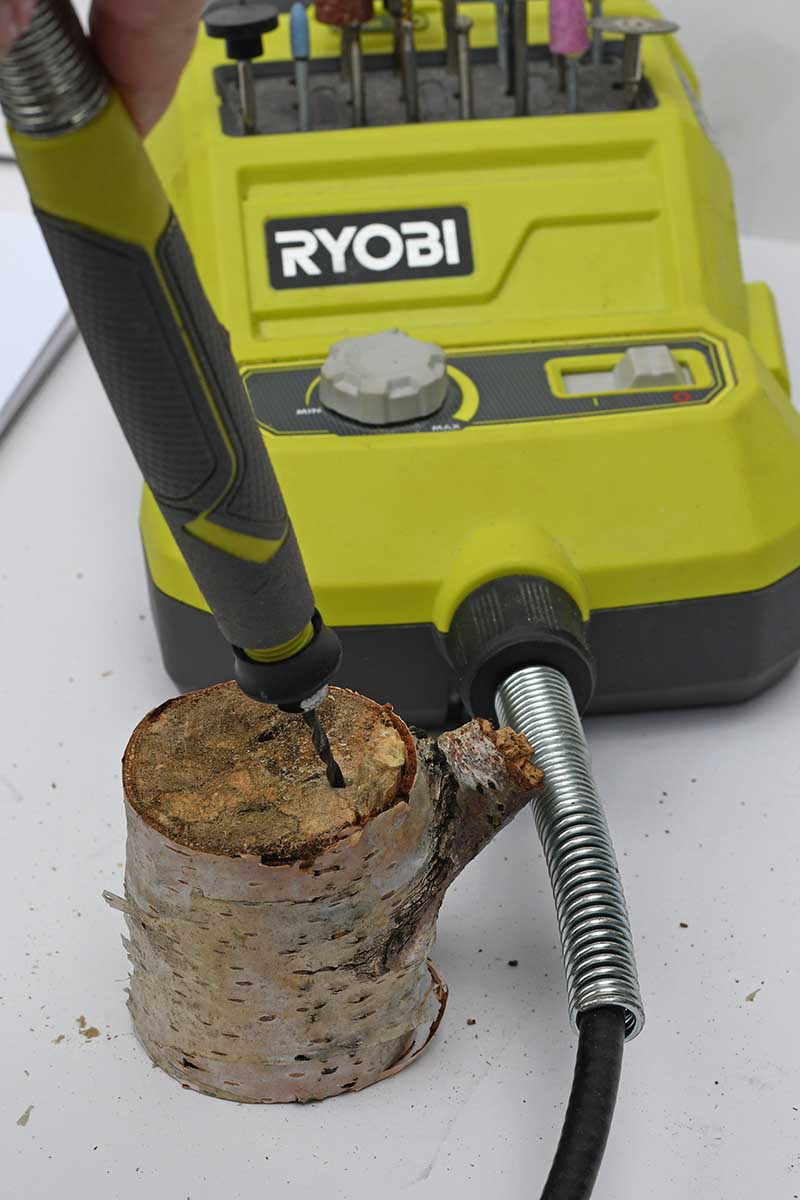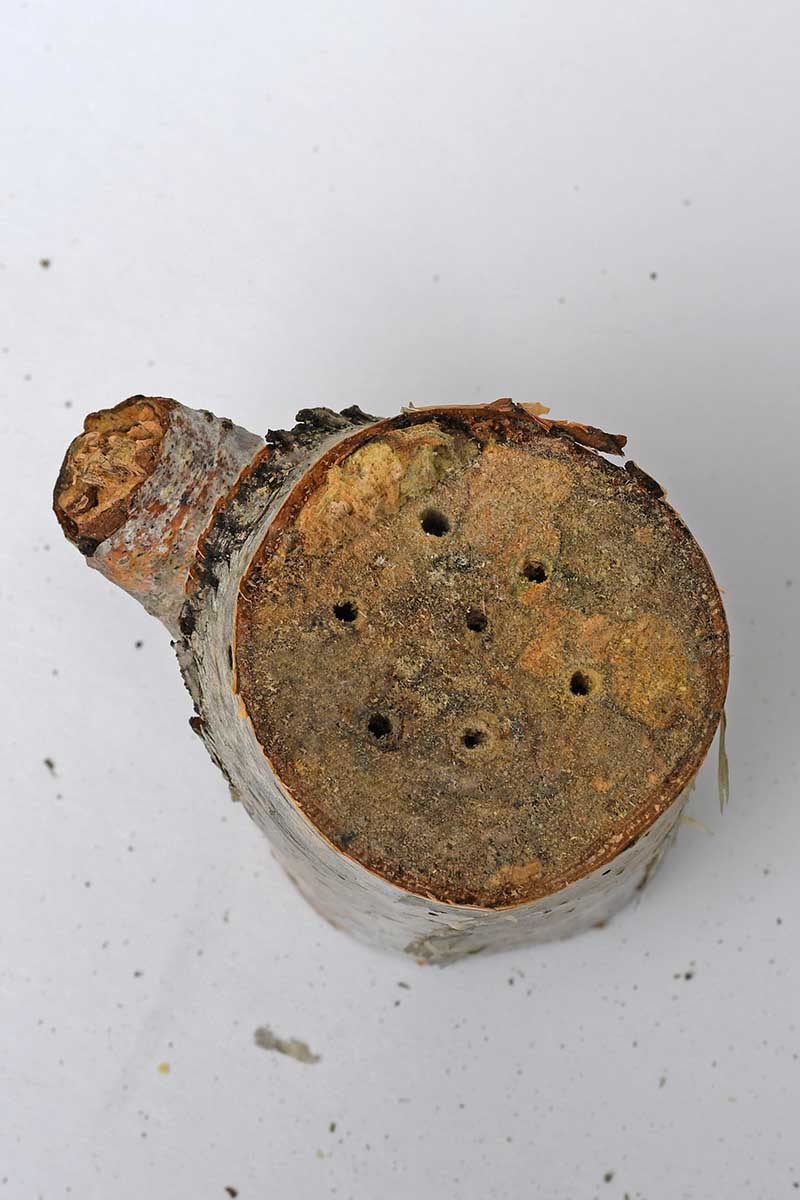 3. Next, I painted the flowers with some watercolour inks in various pinks (they were leftover from my Valentine's paper mache heart decoration). As the flowers are going to be cut out, no need to stay within the pen lines. Actually, it is best if you do go over the outside lines a little.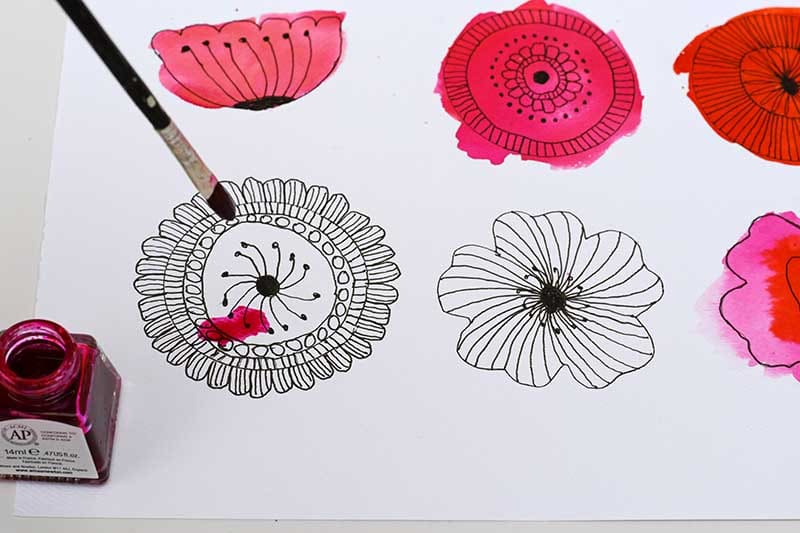 4. Then, cut out each painted flower doodle, just using sharp paper scissors.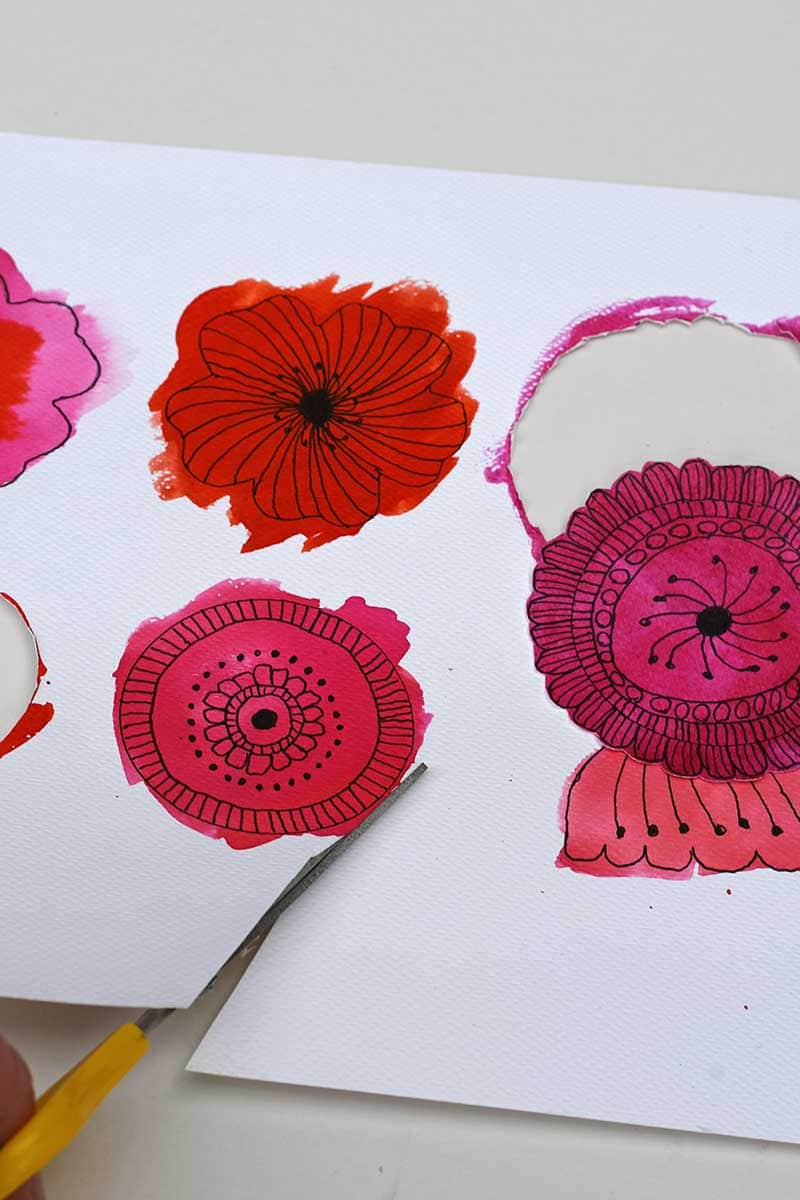 5. Next, cut the copper wire into six lengths between 20-30 cm. You don't want the wires to be the same length as the flowers will be displayed at different heights.
Tape a flower doodle to the end of the copper wire, using washi tape on the back of the flower.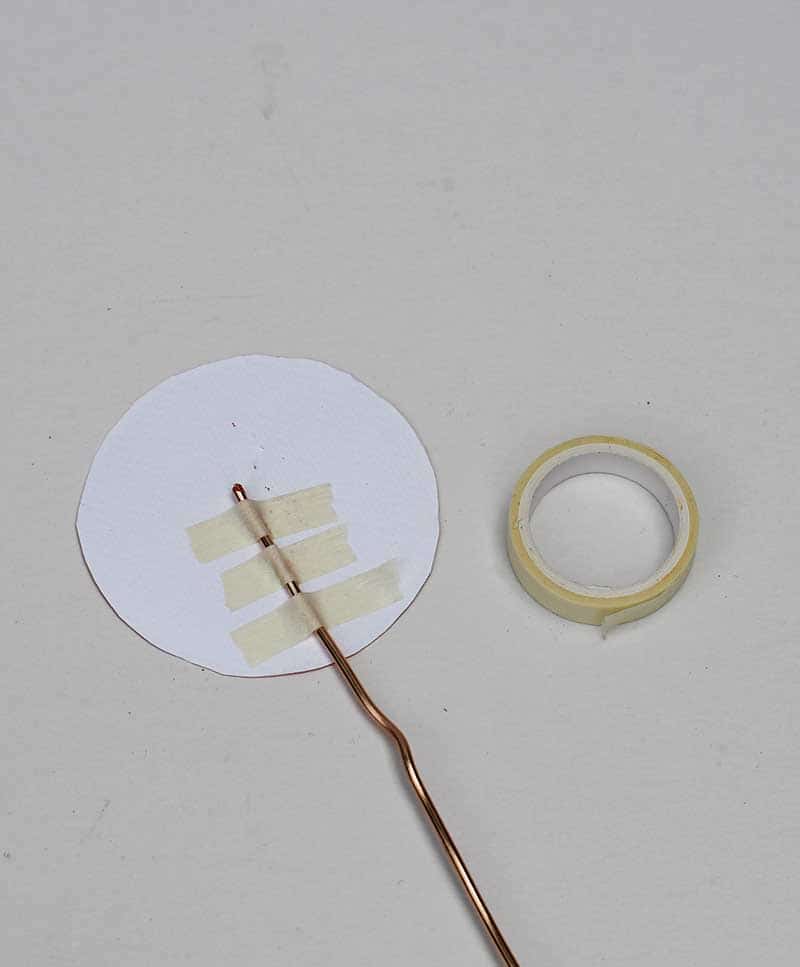 6. To finish off stick the other end of the copper wire into one of the holes in the top of the birch stump.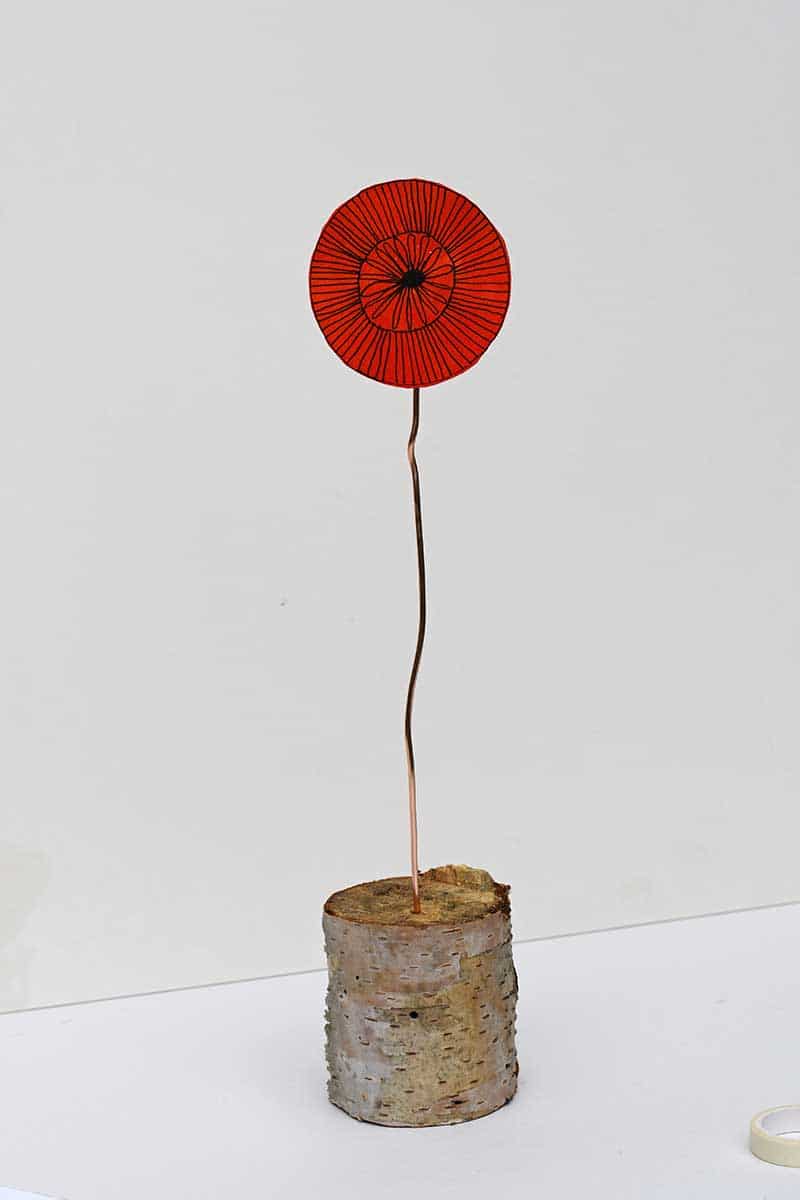 Then add the other flower doodles one by one, arranging the flowers until you are happy with the arrangement. The cooper wire is easy to bend and shape to help with your floral arrangement.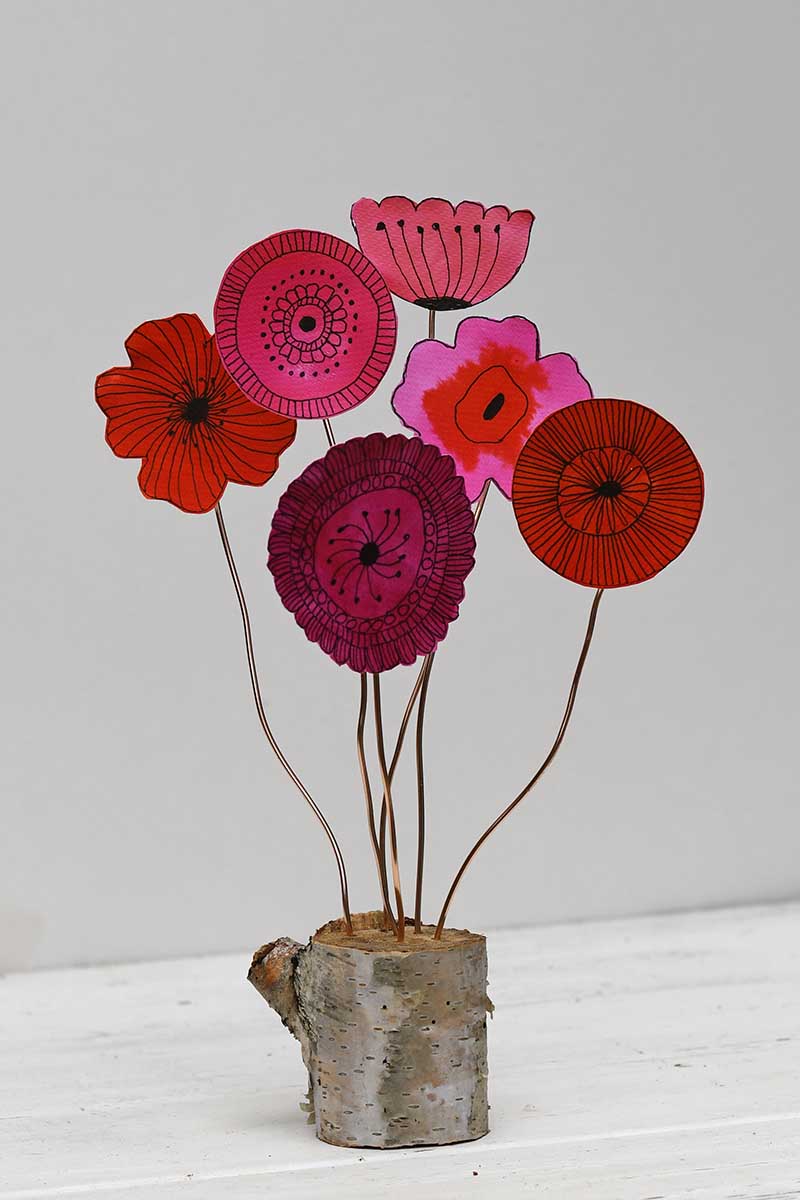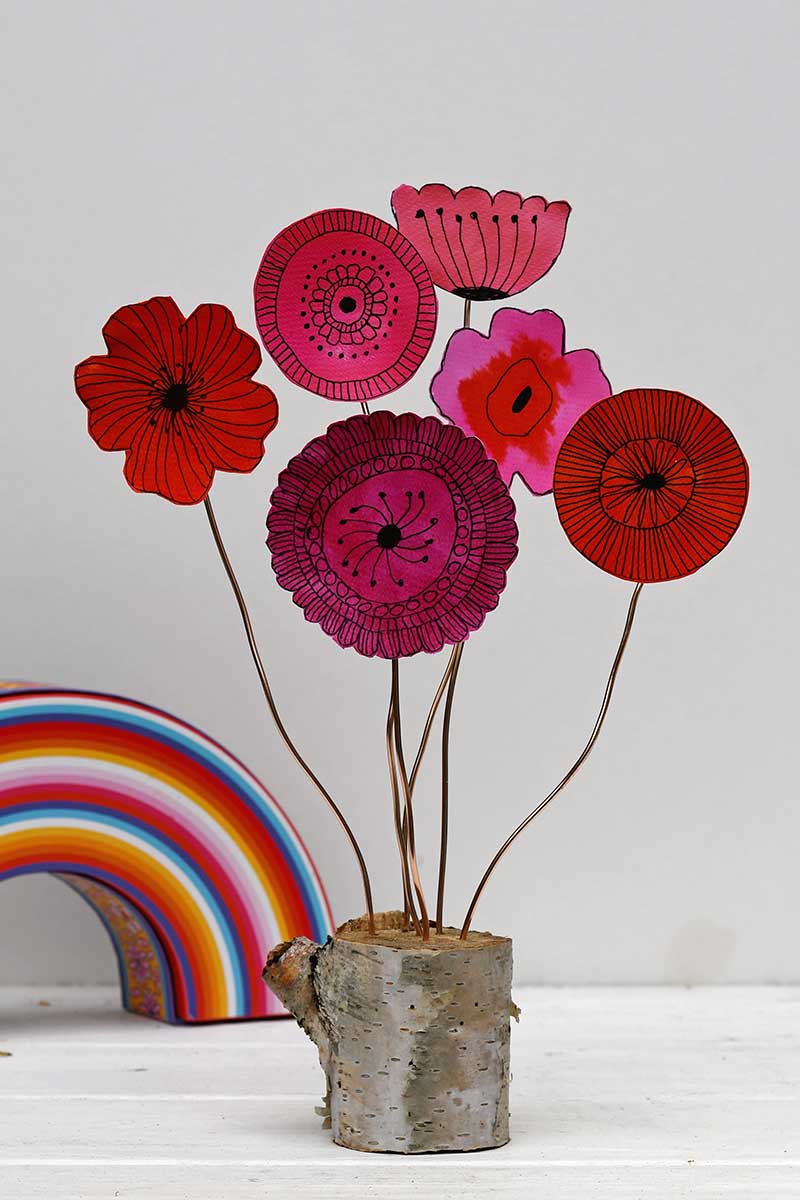 With this craft, it's easy to play around with the floral arrangement by moving the wires around or bending them into different positions.
Flower Crafts
You can also experiment with different floral designs and colours. I have a few floral adult colouring books, and I think some of the flowers in them would look great arranged in a display, like this one.
These floral displays would make a lovely handmade birthday or Mother's day gift. They have the advantage in that they will never die. And provide a bright cheery decoration for any mantle.
I've used these designs to make Marimekko shrink plastic earrings.
Flowers are one of my favourtie ways to decorate my home, and I have many handcrafted floral displays around my home. From beautiful map roses to denim bouquets, fabric flowers made from old bedsheets to a giant pineapple-shaped paper flower display.
I also find unique ways to display these floral displays, from paper vases, Boho leather vases, hanging denim mason jar vases, and teacup wall vases.
Yield: Paper flower decoration
Scandinavian Doodle Flower Decoration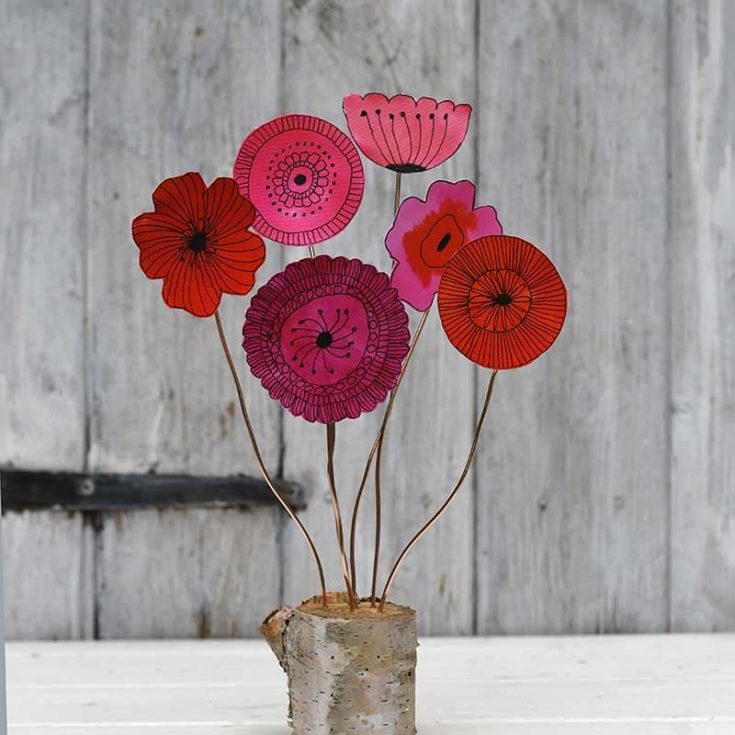 A very simple Scandinavian-style paper craft to create a beautiful flower doodle decoration for your mantle. A great craft for adults and teens that would also make a lovely homemade gift for a birthday, housewarming, or Mother's day.
Materials
Watercolour paper an A4 pad
Copper craft wire about 2mm in thickness
Washi tape or masking tape
Birch branch stump or a wood slice
Watercolour drawing inks in shades of pink
Fine liner black ink drawing pens
Tools
Rotary tool or drill with small drill bit
Scissors
Instructions
First, using the fine liner drawing pen, doodle six different Scandinavian style flowers. Each flower is about 6cm in diameter, I used Marimekko designs as inspiration. Adult colouring books of flowers could be used as an alternative or you can download my flower doodles from the blog post.
Next, paint the flower doodles with bright pink watercolour inks. When the ink has dried then cut out each flower with scissors.
Next, drill six small holes into the top of the birch branch stump. The hole needs to be just big enough to fit the craft wire. Drill the holes to a depth of about 2 cm.
Then, cut six lengths of copper wire, between 20-30cm in length. The wires should be in a variety of lengths so that the flowers in the display can be at different heights.
Next, tape the top of the wire to the back of the watercolour flower, using washi tape. You should end up with six Scandi style paper flowers with wire stems.
To finish, stick each wire stem into the top of the birch branch stump. Bend and arrange the doodle flowers into a pleasing bouquet.
Recommended Products
As an Amazon Associate and member of other affiliate programs, I earn from qualifying purchases.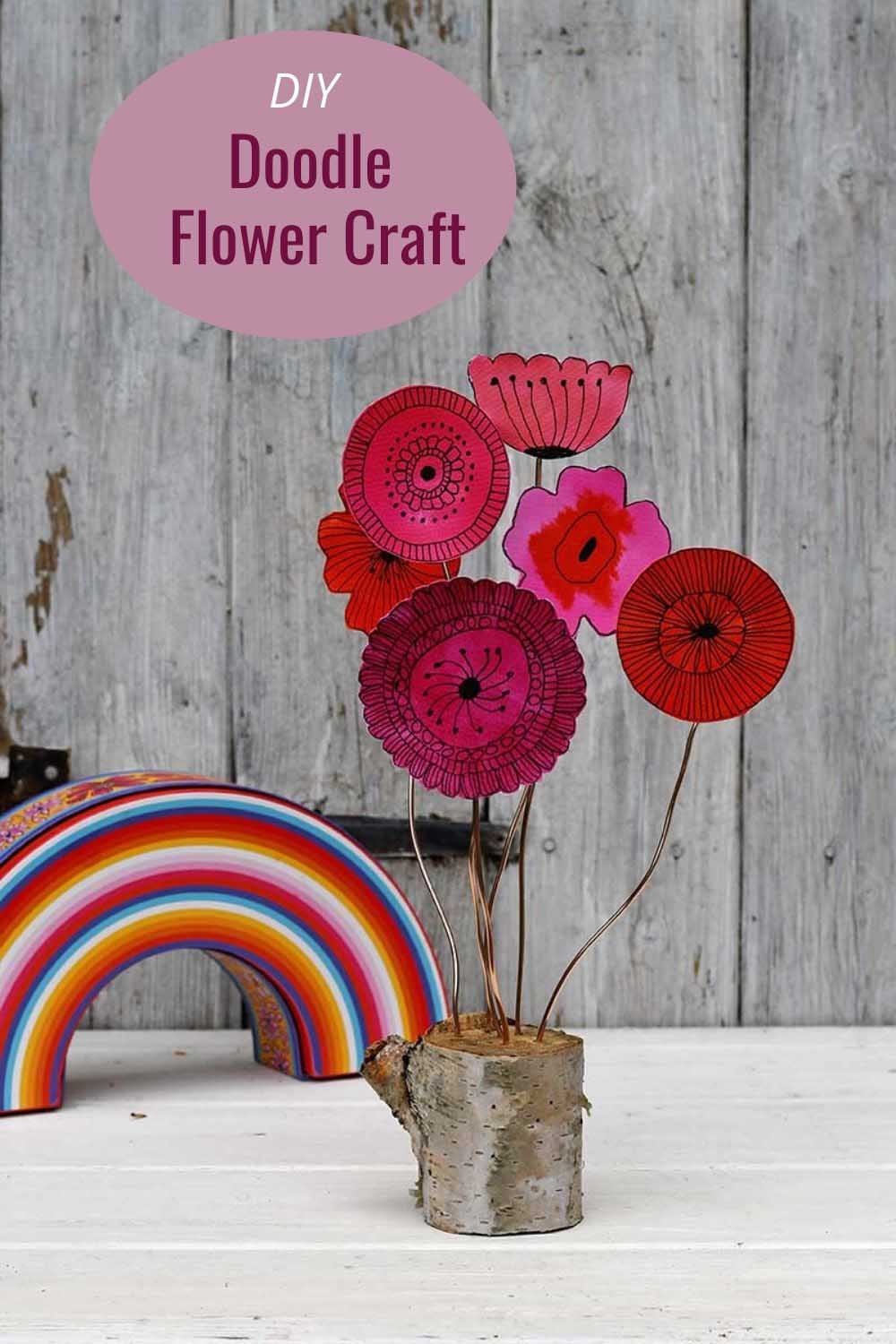 Another craft that uses the same wire display is this cute DIY Halloween felt craft.
Find more of my decorative crafts here.