I got the idea for these monochrome handmade felt Christmas ornaments when I made my monochrome shoe box craft. The monochrome childlike cartoon look of the boxes appealed to me.
I thought it would be fun to recreate this look with some monochrome felt Christmas decorations. Recently, in one of my favourite shops, Liberty's of London, I noticed that they had a monochrome Christmas display which I thought looked fantastic.
These ornaments are featured with the other cool adult Christmas crafts in this collection.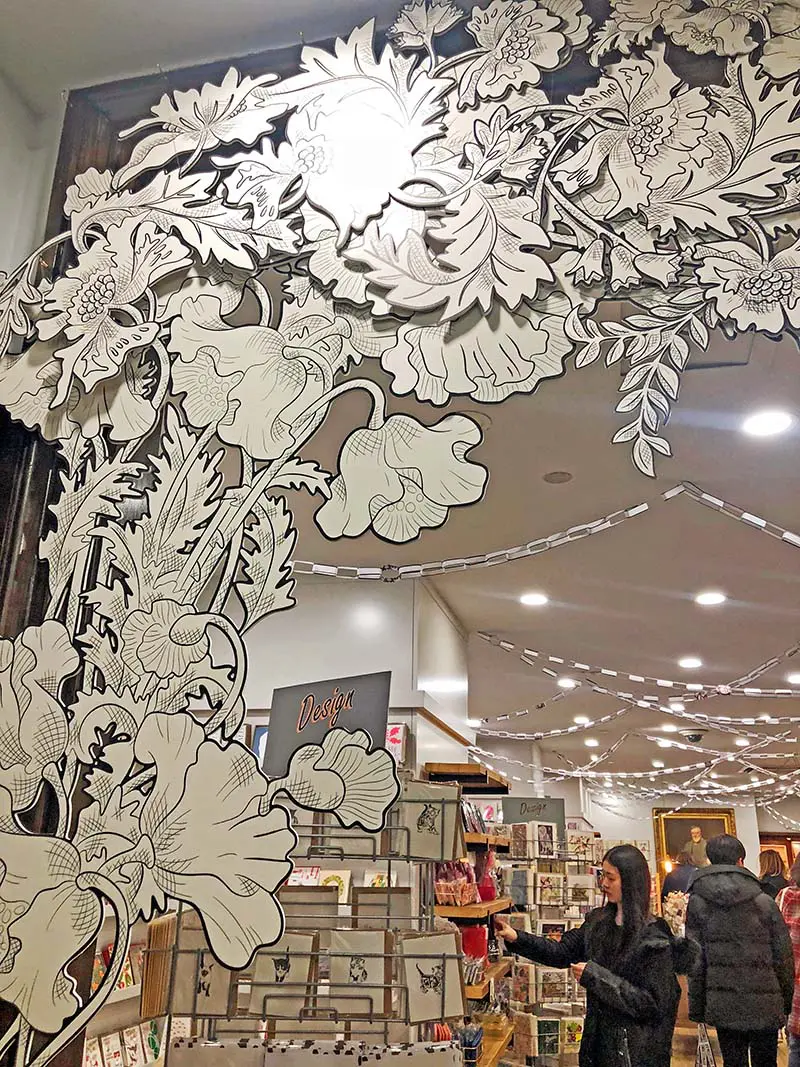 Cute Upcycled Monochrome Handmade Felt Christmas Baubles
This is one of those Christmas sewing crafts that can be done whilst indulging in a Netflix box set. That is, it doesn't require too much concentration and is not messy; the craft is easy to complete on your lap parked in front of the TV.
One evening, I stitched all the felt baubles while binging on the brilliant comedy series Atypical.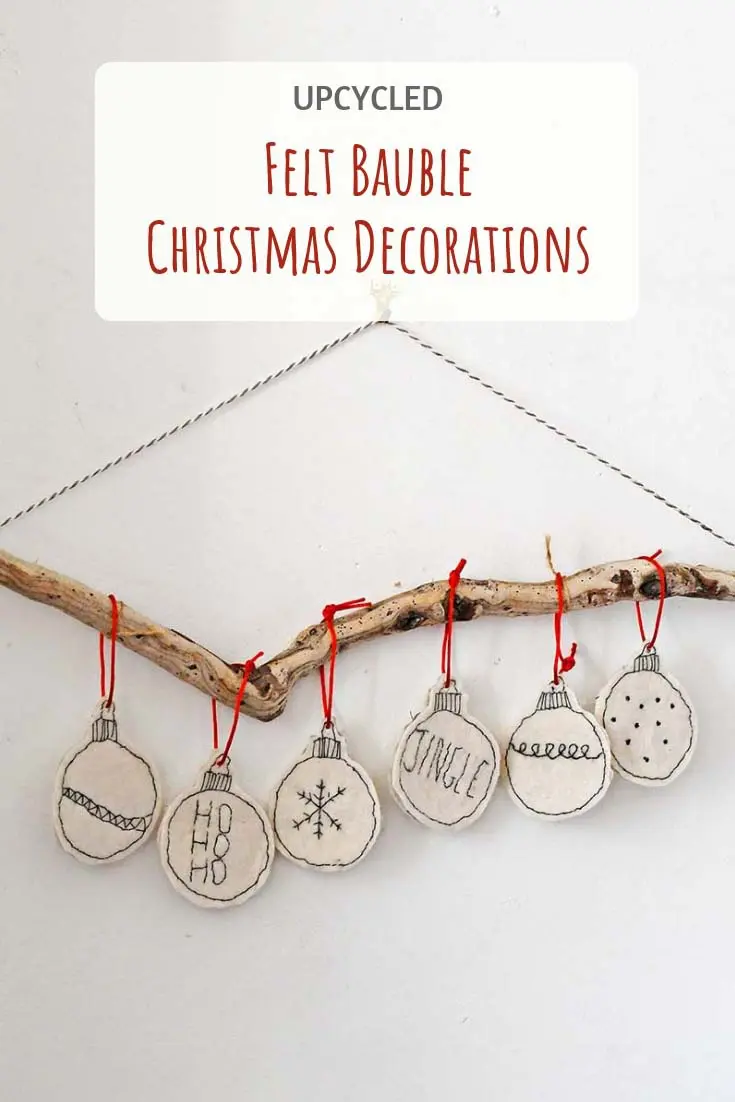 We're a participant in the Amazon Services LLC Associates Program, an affiliate advertising program designed to provide a means for us to earn fees by linking to Amazon.com and affiliated sites. As an Amazon Associate, I earn from qualifying purchases.
What you need to make handmade Felt Christmas Ornaments
White felt – I used an old wool white sweater which I felted in a hot wash in the washing machine (see details here). You can, however, use a craft felt. A thicker felt is better. Choose felt in either cream or white.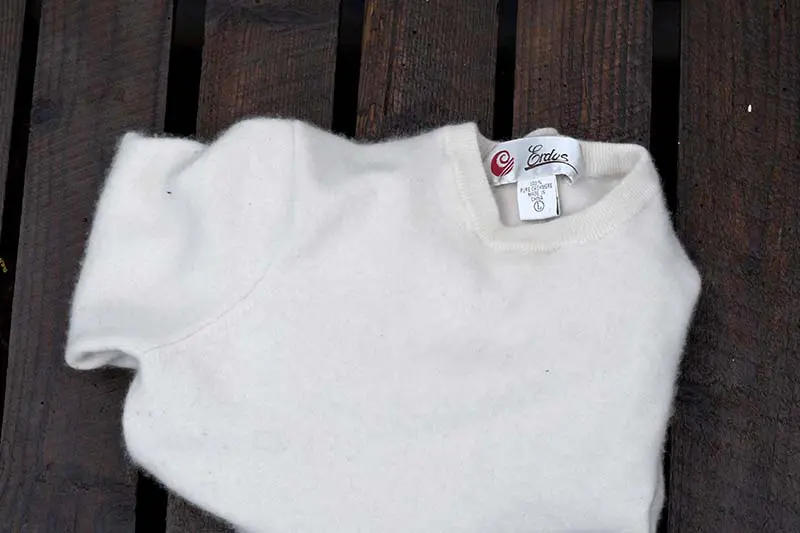 How to make handmade felt Christmas ornaments
Step 1: Place the tuna can onto the felt and draw around it. Draw in a bauble cap and hook the hoop to the top of the drawn circle.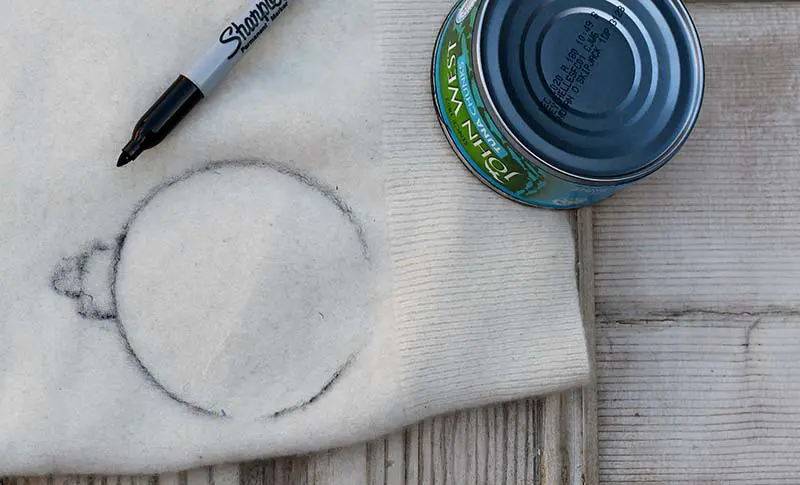 Step 2: Cut out these white bauble shapes. You will need two identical bauble shapes for each handmade felt Christmas ornament.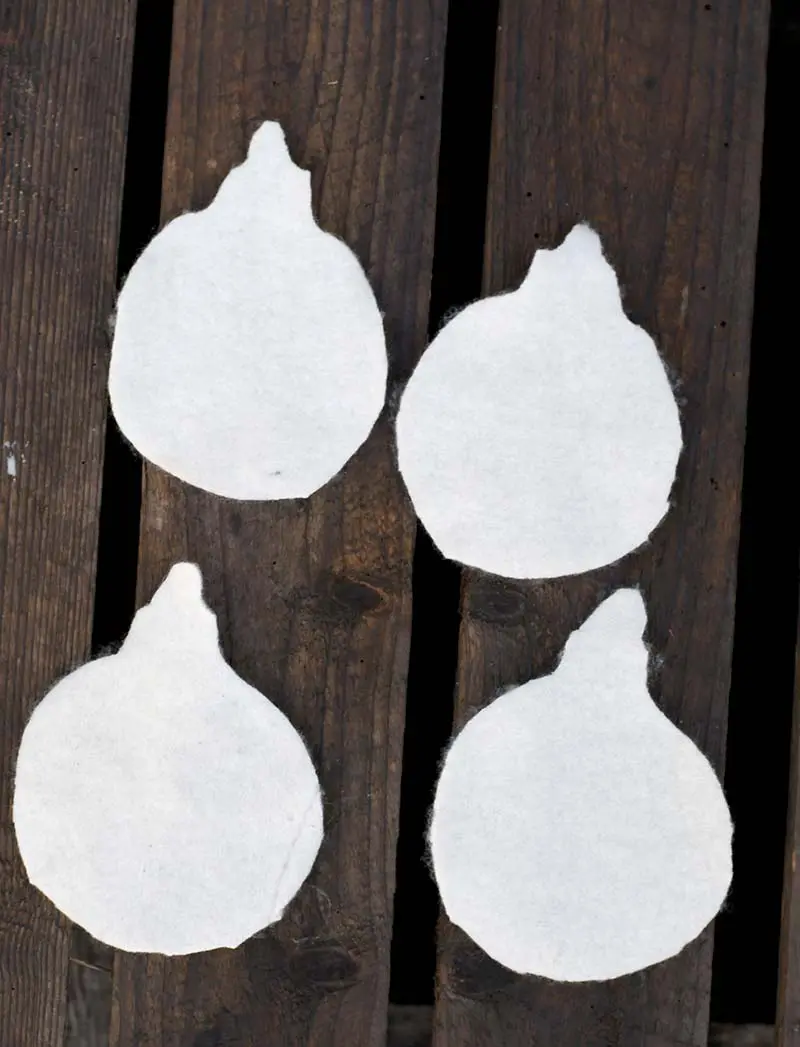 Step 3: Decide which embroidery design you want for the Christmas bauble. I've scanned my designs, which you can download here.
Using a needle and black thread, I copied my chosen design. Then, I just used a simple backstitch.
Don't worry if you are not a fabulous seamstress; the appeal of these felt baubles is the childlike nature of their designs.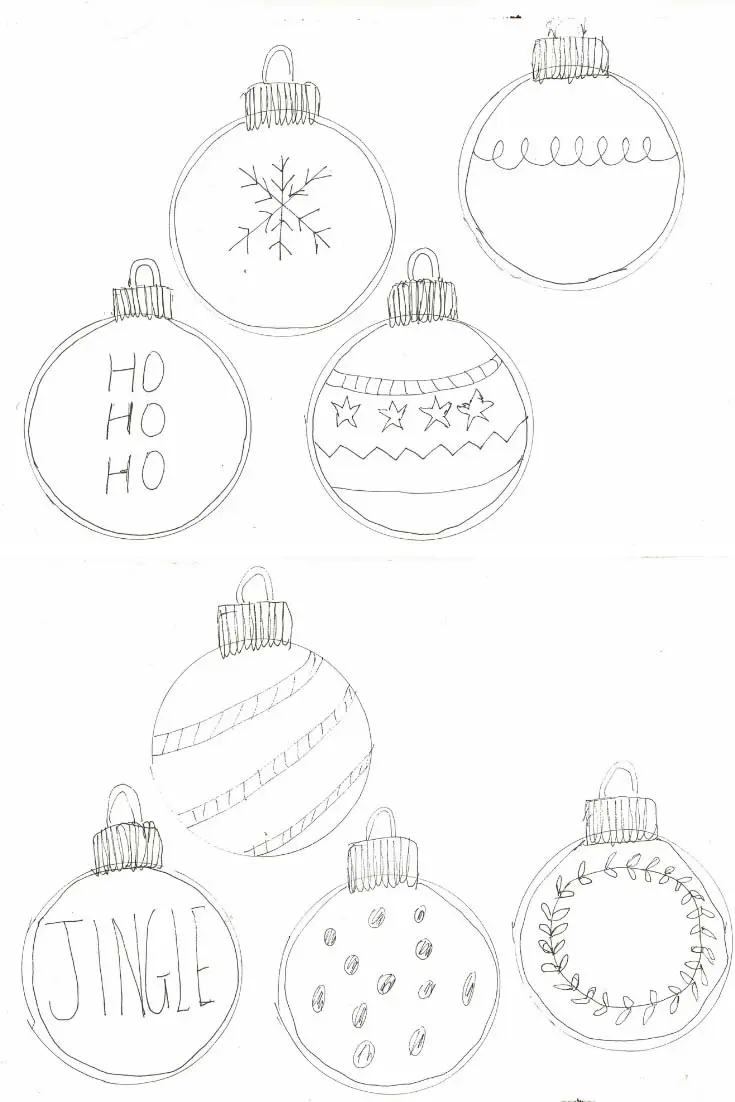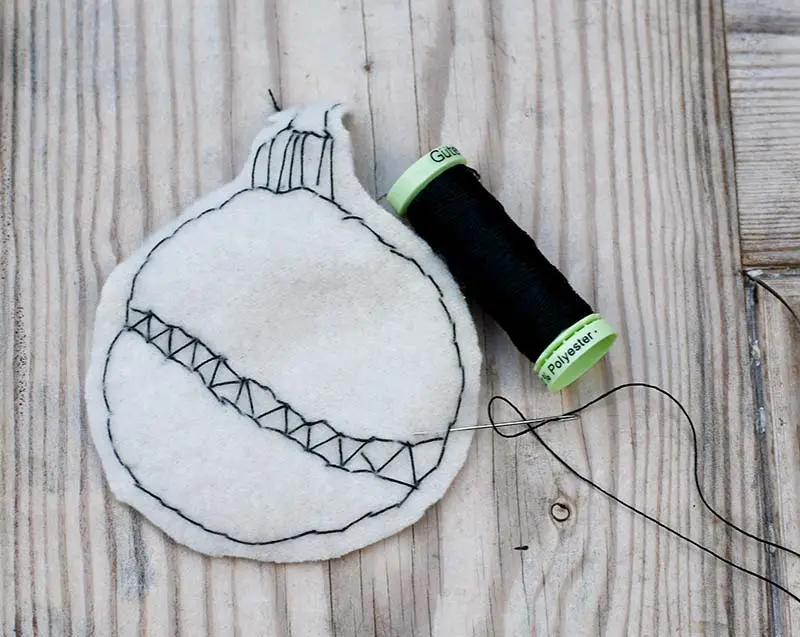 Step 4: I didn't exactly hurry these baubles as I stitched them whilst watching the telly. I would say though It took me about 20-30mins to sew a felt bauble. It also, of course, depends on the design. Some are quicker than others to stitch.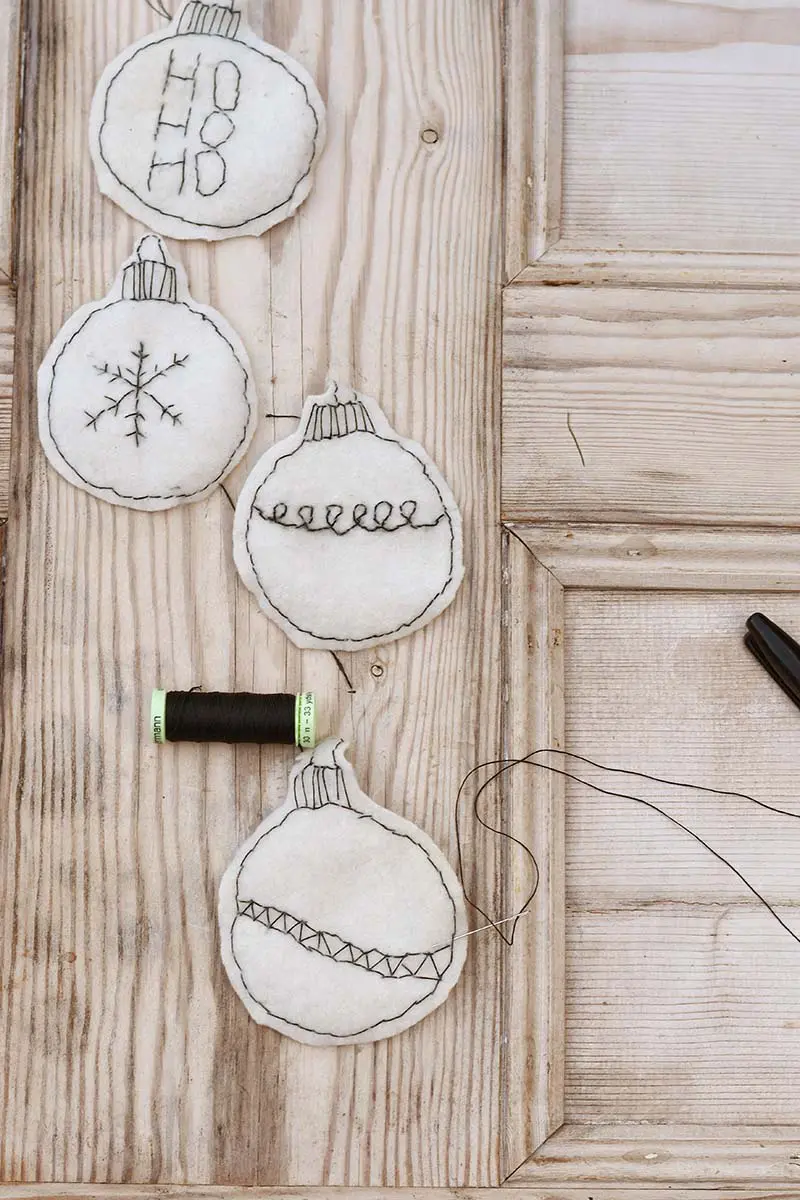 Step 5: To finish these handmade felt Christmas ornaments, I glued a blank felt bauble to the back of each handstitched one. I did this to hide all the unsightly stitching at the back of the ornament.
Then, I punched a hole in the top of each felt bauble using a hole punch. I threaded a red satin cord through the hole to hang them with.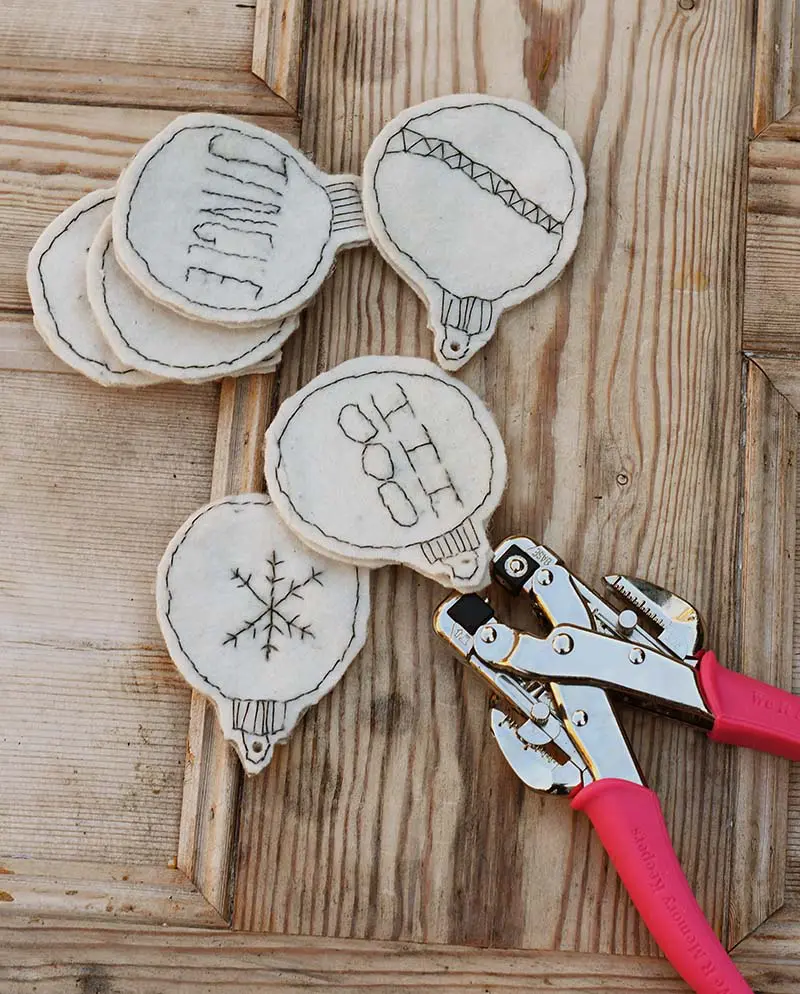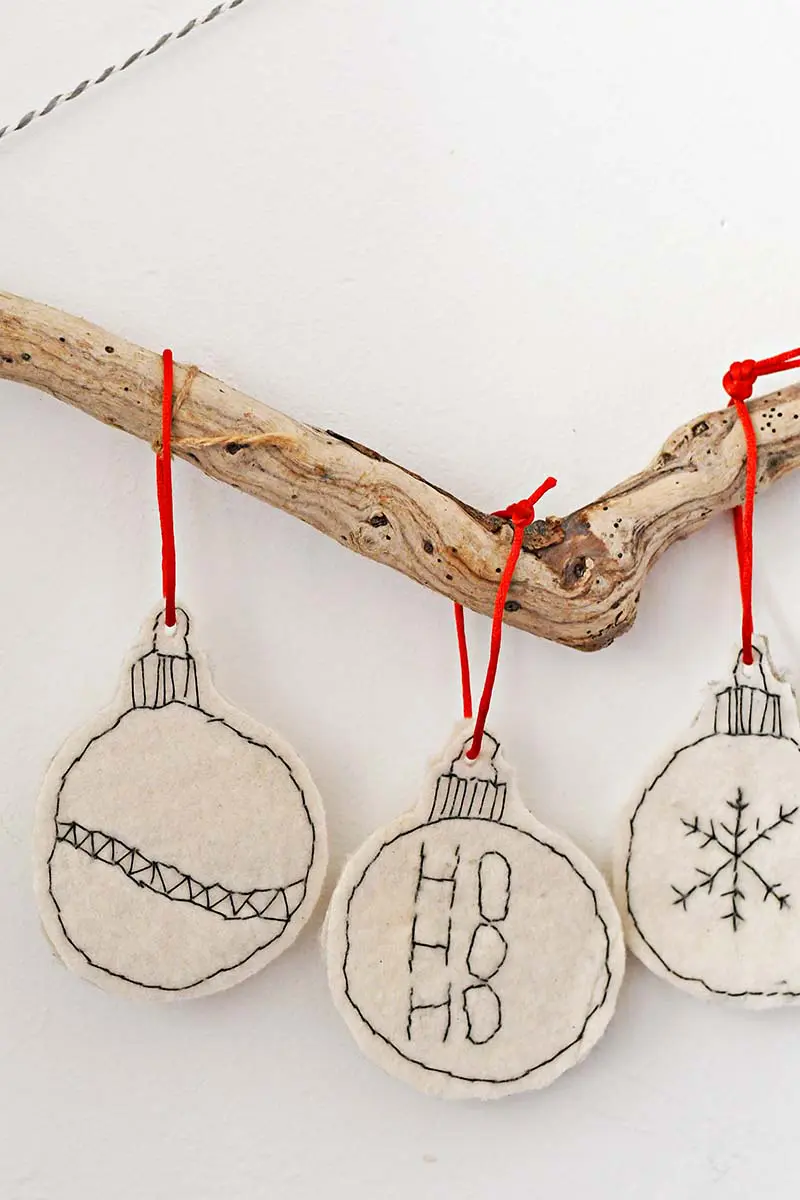 I like to hang the handmade felt Christmas ornaments from a branch as a standalone Christmas decoration for the wall.
But I will also hang some from the wire rustic Christmas tree I made. I need to make a few more for that. That's ok, though, as I have another season of "Atypical" to get through.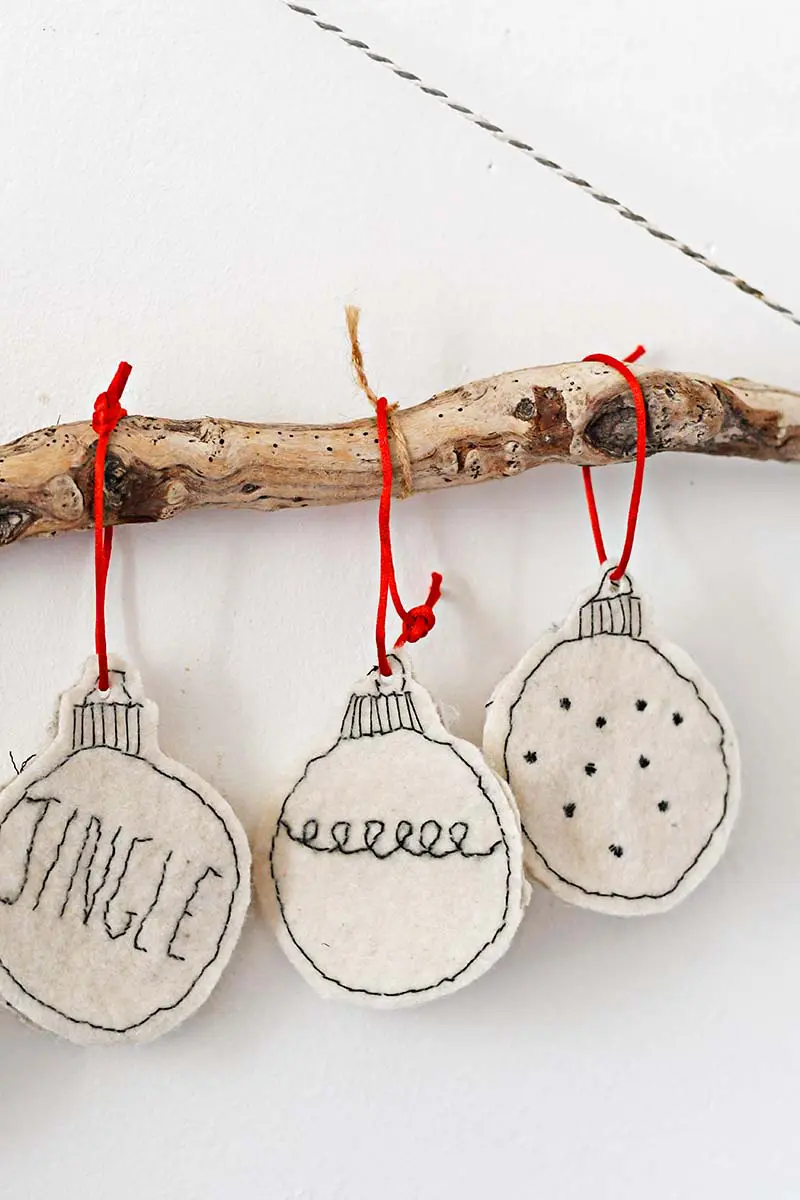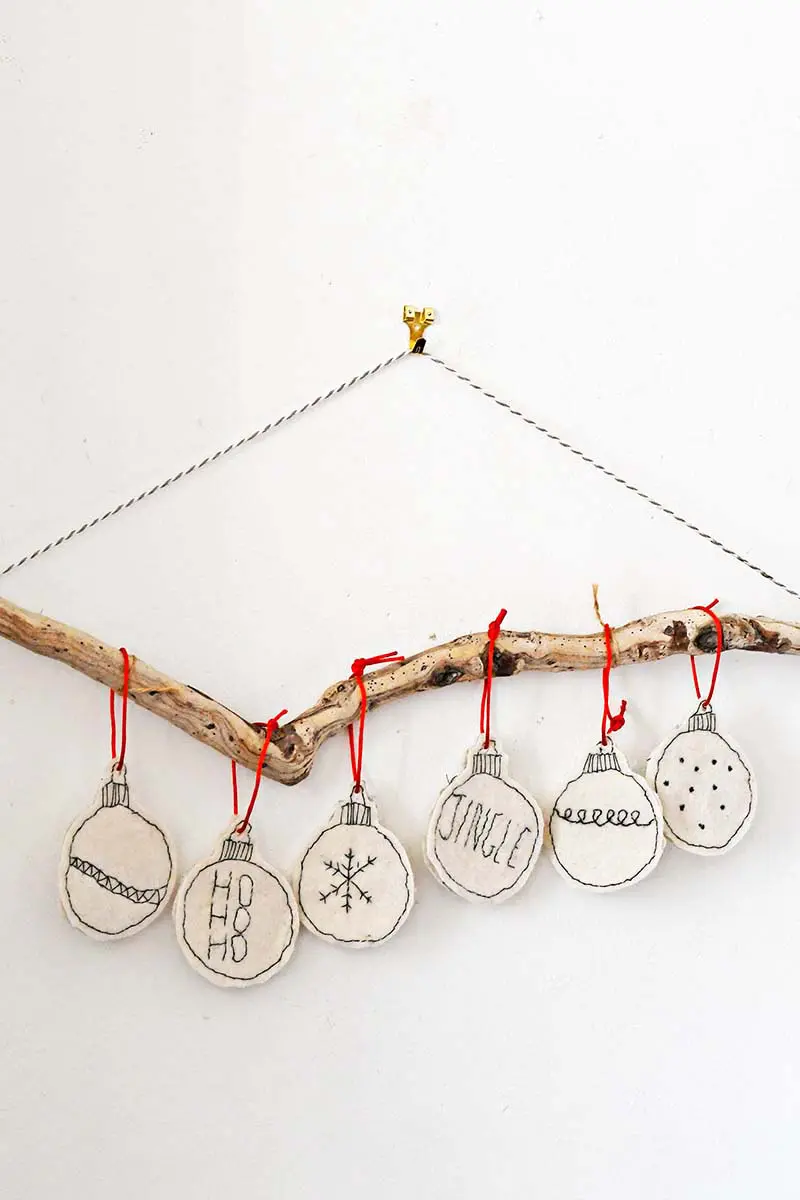 I have made Valentine's version of this craft with embroidered hearts stitched with red thread. And a Halloween version with this DIY felt skull decoration.
Check out these great denim Dala horse ornaments if you want more Scandinavian-themed ornaments.
I love upcycling old sweaters into Christmas ornaments; you should check out these.
Cute Sweater Upcycled Christmas Ornaments
Scandi felt Christmas craft
Super Simple Repurposed Sweater Felt Garland
How To Make Felt Tassels From Old Sweaters
Wonderful Felt Christmas Trees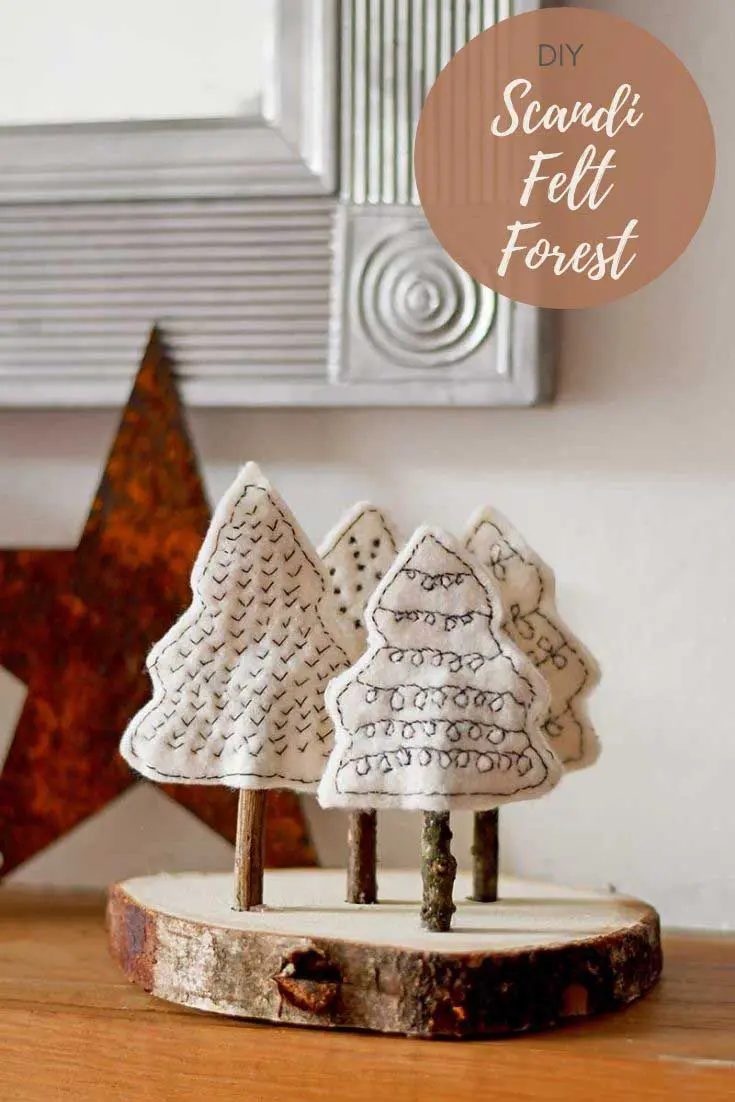 For more Christmas sewing ideas, visit allfreesewing.com